Keşlə FK - Laçi
Last Update 22 Oct 2020, 08:32
Keşlə FK vs Laçi live stream and TV broadcast
27 Aug 2020, 17:00
Keşlə FK vs Laçi
Location: Baku
Venue: ASK Arena
Referee: Giorgi Kikacheishvili
Live streaming
TV Stations
Live comments
bet365
bwin
Chance
Fortuna
Fortuna PL
Fortuna SK
STS.pl
Tipsport
Tipsport SK
Winlinebet
Data will be available at kick off time or sooner
Keşlə FK vs Laçi Pre-Match Odds
| | Keşlə FK | Draw | Laçi |
| --- | --- | --- | --- |
| 1xbet | 2.26 | 3.50 | 3.29 |
| bwin | 2.05 | 3.30 | 3.10 |
| WilliamHill | 2.00 | 3.40 | 3.30 |
| Bet-At-Home | 2.02 | 3.35 | 3.15 |
| Ladbrokes | 2.30 | 3.40 | 3.00 |
Statistics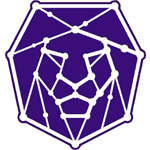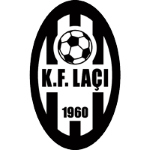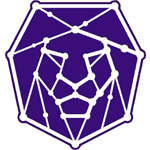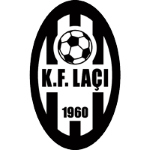 About Keşlə FK vs Laçi
The match will kick off at 17:00 on 27 Aug 2020, at ASK Arena in Baku. The referee for this fixture will be Giorgi Kikacheishvili and the lineups for both teams will be updated a few hours before the match starts.
In their previous matches, Keşlə FK won 1 games (Sabah) and lost 2 (with Zira, Neftçi) while 2 games ended in draws (against Qabala, Sebail). Keşlə FK managed to score 5 goals and conceded 5 goals (5-5).
Laçi won 0 matches of their last five , lost 2 (with Hapoel Be'er ShevaHapoel Be'er Sheva) and 1 fixtures ended in draws (against Hapoel Be'er Sheva). The team scored 2 goals while conceding 4 (2-4).
The last direct match between Keşlə FK and Laçi was played on 27 Aug 20 and was won by Laçi with 0-0.
Keşlə FK vs Laçi Prediction
According to the odds, Keşlə FK is the favourite of this match. A draw in Keşlə FK - Laçi stands at 3.50.
All live broadcasting information can be found at the top of the page. SportsPlus.Me provides only official streaming through our partner, bet365. If the match is present in their live streaming schedule you will be able to watch it live online.
This match will be live on TV on the following stations: bet365, bwin, Chance, Fortuna. The full list of TV stations can be found at the top of the page. Of course, some matches are not televised but you can still follow them online, if live streaming is available.
Read More...
Players
Common / Attack
Passing / Duels
Defence / Goalkeeper
| | Player Name | Goals | Assists | Shots | Shots on goal | Dribbles (succ.) | Penalty won | Hit woodwork | Minutes played | Position |
| --- | --- | --- | --- | --- | --- | --- | --- | --- | --- | --- |
| | Adolf Selmani | 0 | 0 | 0 | 0 | 0 (0) | 0 | 0 | 90 | D |
| | Aleksandar Ignjatović | 0 | 0 | 0 | 0 | 0 (0) | 0 | 0 | 90 | D |
| | Alen Sherri | 0 | 0 | 0 | 0 | 0 (0) | 0 | 0 | 90 | G |
| | Alexander Domin Christovao M'Futila | 0 | 0 | 0 | 0 | 0 (0) | 0 | 0 | 64 | A |
| | Ardit Deliu | 0 | 0 | 0 | 0 | 0 (0) | 0 | 0 | 90 | M |
| | Artur Sergio Batista de Souza | 0 | 0 | 0 | 0 | 0 (0) | 0 | 0 | 81 | D |
| | Azər Salahlı | 0 | 0 | 0 | 0 | 0 (0) | 0 | 0 | 90 | D |
| | Cavid İmamverdiyev | 0 | 0 | 0 | 0 | 0 (0) | 0 | 0 | 9 | M |
| | Dmytro Klots | 0 | 0 | 0 | 0 | 0 (0) | 0 | 0 | 90 | M |
| | Endrit Marku | 0 | 0 | 0 | 0 | 0 (0) | 0 | 0 | 90 | D |
| | John Bankole Kamara | 0 | 0 | 0 | 0 | 0 (0) | 0 | 0 | 90 | M |
| | Kyrian Nwabueze | 0 | 0 | 0 | 0 | 0 (0) | 0 | 0 | 90 | A |
| | Lucas Ramos De Oliveira | 0 | 0 | 0 | 0 | 0 (0) | 0 | 0 | 72 | M |
| | Mijuško Bojović | 0 | 0 | 0 | 0 | 0 (0) | 0 | 0 | 90 | D |
| | Redon Xhixha | 0 | 0 | 0 | 0 | 0 (0) | 0 | 0 | 90 | A |
| | Regi Lushkja | 0 | 0 | 0 | 0 | 0 (0) | 0 | 0 | 90 | A |
| | Rudolf Turkaj | 0 | 0 | 0 | 0 | 0 (0) | 0 | 0 | 90 | D |
| | Rəhman Hacıyev | 0 | 0 | 0 | 0 | 0 (0) | 0 | 0 | 90 | M |
| | Silvio Rodrigues Pereira Junior | 0 | 0 | 0 | 0 | 0 (0) | 0 | 0 | 26 | A |
| | Stanislav Namaşco | 0 | 0 | 0 | 0 | 0 (0) | 0 | 0 | 90 | G |
| | Teldiano Guimaraes Franca Junior | 0 | 0 | 0 | 0 | 0 (0) | 0 | 0 | 90 | M |
| | Vüsal İsgəndərli | 0 | 0 | 0 | 0 | 0 (0) | 0 | 0 | 90 | M |
| | İlkin Qırtımov | 0 | 0 | 0 | 0 | 0 (0) | 0 | 0 | 90 | D |
| | Şəhriyar Əliyev | 0 | 0 | 0 | 0 | 0 (0) | 0 | 0 | 90 | D |
| | Player Name | Passes | Key passes | Crosses (acc.) | Duels (won) | Dispossessed | Was fouled | Fouls commited |
| --- | --- | --- | --- | --- | --- | --- | --- | --- |
| | Adolf Selmani | 0 | 0 | 0 (0) | 0 (0) | 0 | 0 | 0 |
| | Aleksandar Ignjatović | 0 | 0 | 0 (0) | 0 (0) | 0 | 0 | 0 |
| | Alen Sherri | 0 | 0 | 0 (0) | 0 (0) | 0 | 0 | 0 |
| | Alexander Domin Christovao M'Futila | 0 | 0 | 0 (0) | 0 (0) | 0 | 0 | 0 |
| | Ardit Deliu | 0 | 0 | 0 (0) | 0 (0) | 0 | 0 | 0 |
| | Artur Sergio Batista de Souza | 0 | 0 | 0 (0) | 0 (0) | 0 | 0 | 0 |
| | Azər Salahlı | 0 | 0 | 0 (0) | 0 (0) | 0 | 0 | 0 |
| | Cavid İmamverdiyev | 0 | 0 | 0 (0) | 0 (0) | 0 | 0 | 0 |
| | Dmytro Klots | 0 | 0 | 0 (0) | 0 (0) | 0 | 0 | 0 |
| | Endrit Marku | 0 | 0 | 0 (0) | 0 (0) | 0 | 0 | 0 |
| | John Bankole Kamara | 0 | 0 | 0 (0) | 0 (0) | 0 | 0 | 0 |
| | Kyrian Nwabueze | 0 | 0 | 0 (0) | 0 (0) | 0 | 0 | 0 |
| | Lucas Ramos De Oliveira | 0 | 0 | 0 (0) | 0 (0) | 0 | 0 | 0 |
| | Mijuško Bojović | 0 | 0 | 0 (0) | 0 (0) | 0 | 0 | 0 |
| | Redon Xhixha | 0 | 0 | 0 (0) | 0 (0) | 0 | 0 | 0 |
| | Regi Lushkja | 0 | 0 | 0 (0) | 0 (0) | 0 | 0 | 0 |
| | Rudolf Turkaj | 0 | 0 | 0 (0) | 0 (0) | 0 | 0 | 0 |
| | Rəhman Hacıyev | 0 | 0 | 0 (0) | 0 (0) | 0 | 0 | 0 |
| | Silvio Rodrigues Pereira Junior | 0 | 0 | 0 (0) | 0 (0) | 0 | 0 | 0 |
| | Stanislav Namaşco | 0 | 0 | 0 (0) | 0 (0) | 0 | 0 | 0 |
| | Teldiano Guimaraes Franca Junior | 0 | 0 | 0 (0) | 0 (0) | 0 | 0 | 0 |
| | Vüsal İsgəndərli | 0 | 0 | 0 (0) | 0 (0) | 0 | 0 | 0 |
| | İlkin Qırtımov | 0 | 0 | 0 (0) | 0 (0) | 0 | 0 | 0 |
| | Şəhriyar Əliyev | 0 | 0 | 0 (0) | 0 (0) | 0 | 0 | 0 |
| | Player Name | Clearances | Blocked shots | Interceptions | Tackles | Dribbles past | Penalty committed | Saves | Saves inside box |
| --- | --- | --- | --- | --- | --- | --- | --- | --- | --- |
| | Adolf Selmani | 0 | 0 | 0 | 0 | 0 | 0 | 0 | 0 |
| | Aleksandar Ignjatović | 0 | 0 | 0 | 0 | 0 | 0 | 0 | 0 |
| | Alen Sherri | 0 | 0 | 0 | 0 | 0 | 0 | 0 | 0 |
| | Alexander Domin Christovao M'Futila | 0 | 0 | 0 | 0 | 0 | 0 | 0 | 0 |
| | Ardit Deliu | 0 | 0 | 0 | 0 | 0 | 0 | 0 | 0 |
| | Artur Sergio Batista de Souza | 0 | 0 | 0 | 0 | 0 | 0 | 0 | 0 |
| | Azər Salahlı | 0 | 0 | 0 | 0 | 0 | 0 | 0 | 0 |
| | Cavid İmamverdiyev | 0 | 0 | 0 | 0 | 0 | 0 | 0 | 0 |
| | Dmytro Klots | 0 | 0 | 0 | 0 | 0 | 0 | 0 | 0 |
| | Endrit Marku | 0 | 0 | 0 | 0 | 0 | 0 | 0 | 0 |
| | John Bankole Kamara | 0 | 0 | 0 | 0 | 0 | 0 | 0 | 0 |
| | Kyrian Nwabueze | 0 | 0 | 0 | 0 | 0 | 0 | 0 | 0 |
| | Lucas Ramos De Oliveira | 0 | 0 | 0 | 0 | 0 | 0 | 0 | 0 |
| | Mijuško Bojović | 0 | 0 | 0 | 0 | 0 | 0 | 0 | 0 |
| | Redon Xhixha | 0 | 0 | 0 | 0 | 0 | 0 | 0 | 0 |
| | Regi Lushkja | 0 | 0 | 0 | 0 | 0 | 0 | 0 | 0 |
| | Rudolf Turkaj | 0 | 0 | 0 | 0 | 0 | 0 | 0 | 0 |
| | Rəhman Hacıyev | 0 | 0 | 0 | 0 | 0 | 0 | 0 | 0 |
| | Silvio Rodrigues Pereira Junior | 0 | 0 | 0 | 0 | 0 | 0 | 0 | 0 |
| | Stanislav Namaşco | 0 | 0 | 0 | 0 | 0 | 0 | 0 | 0 |
| | Teldiano Guimaraes Franca Junior | 0 | 0 | 0 | 0 | 0 | 0 | 0 | 0 |
| | Vüsal İsgəndərli | 0 | 0 | 0 | 0 | 0 | 0 | 0 | 0 |
| | İlkin Qırtımov | 0 | 0 | 0 | 0 | 0 | 0 | 0 | 0 |
| | Şəhriyar Əliyev | 0 | 0 | 0 | 0 | 0 | 0 | 0 | 0 |