Spartak Moskva - Krylya Sovetov
Last Update 06 Jul 2020, 18:08
09 Nov 2019, 16:00
Spartak Moskva vs Krylya Sovetov
Location: Moskva
Venue: Otkrytiye Arena
Referee: Vitaly Meshkov
Live streaming
TV Stations
Live comments
bet365
bwin
Chance
Fortuna
Fortuna SK
Sportingbet
Tipsport
Tipsport SK
Data will be available at kick off time or sooner
Pre-Match Odds
| | Spartak Moskva | Draw | Krylya Sovetov |
| --- | --- | --- | --- |
| 1xbet | 1.63 | 3.74 | 6.60 |
| bwin | 1.62 | 3.75 | 5.25 |
| WilliamHill | 1.63 | 3.70 | 5.25 |
| Bet-At-Home | 1.68 | 3.50 | 4.58 |
Statistics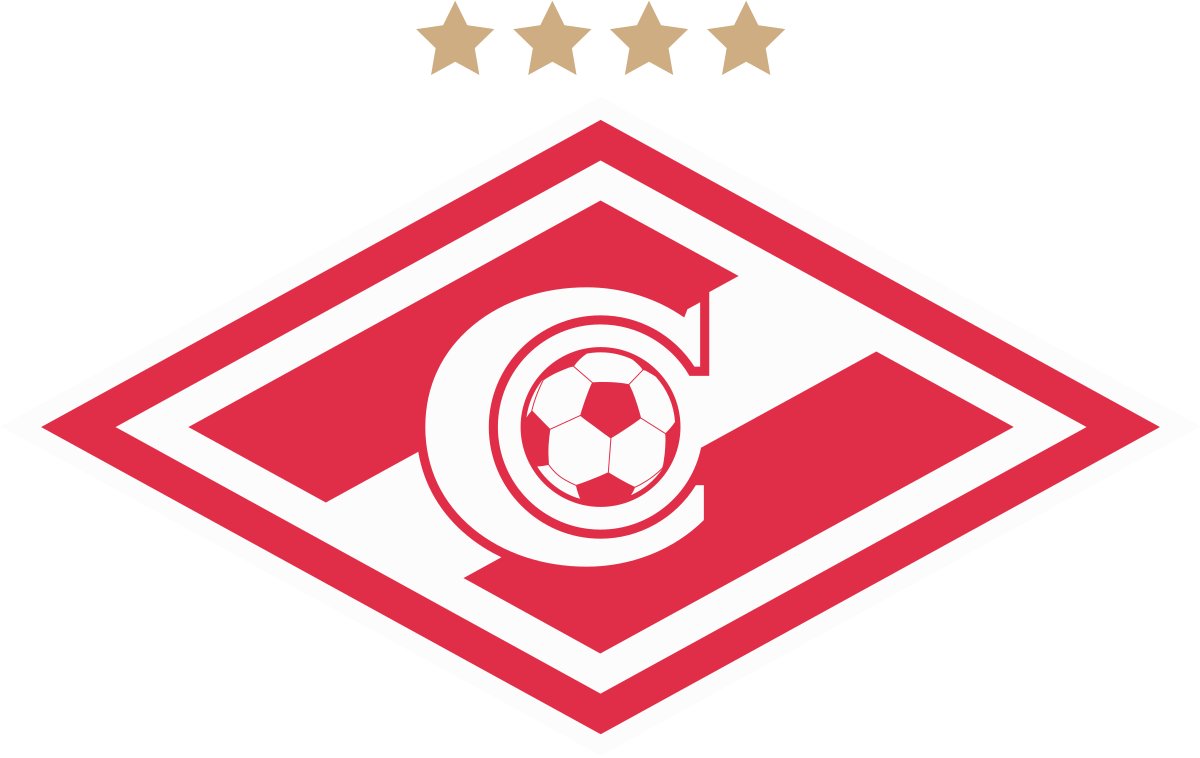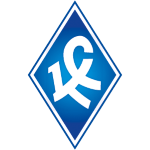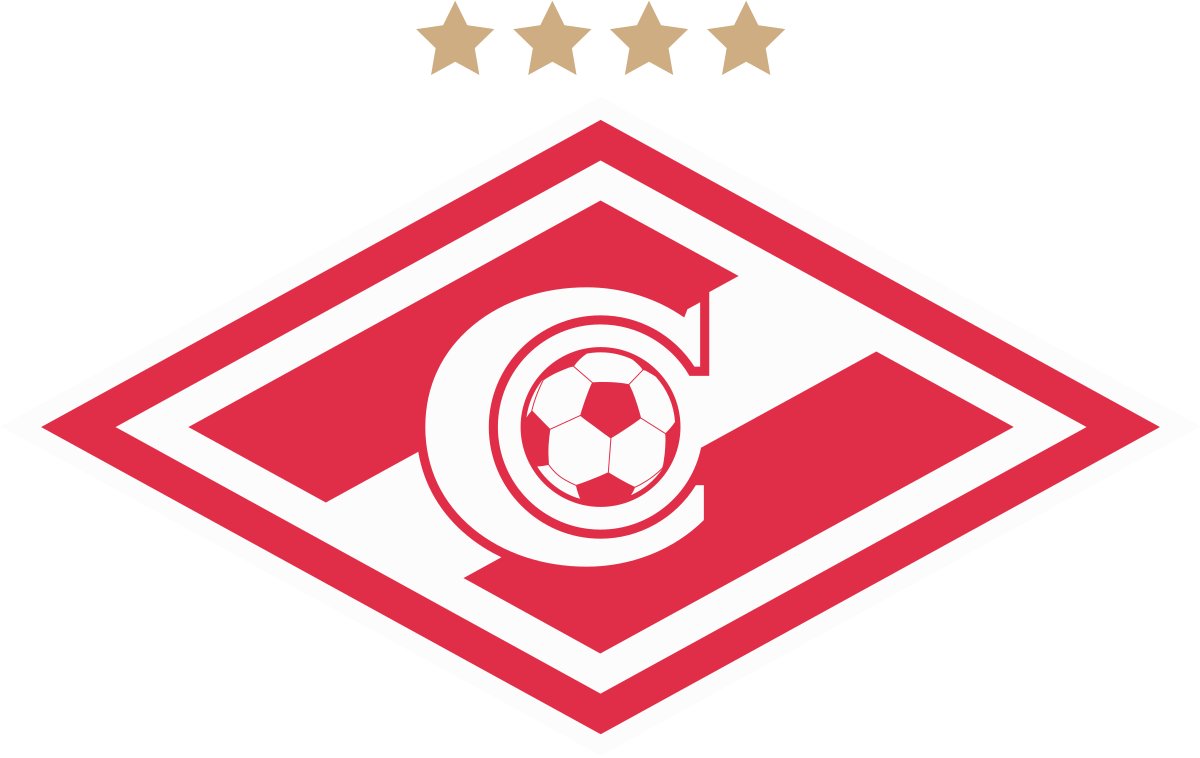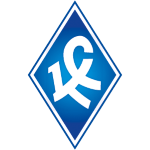 397 (0%)
Accurate passes
380 (0%)
About Spartak Moskva - Krylya Sovetov
The match will kickoff at 16:00 on 09 Nov 2019, at Otkrytiye Arena in Moskva. The referee for this fixture will be Vitaly Meshkov and the lineups for both teams will be updated a few hours before kickoff time.
Spartak Moskva - Krylya Sovetov live stream and TV broadcast
All live broadcasting information can be found at the top of the page. SportsPlus.Me provides only official streaming through our partner, bet365. If the match is present in their live streaming schedule you will be able to watch it live online.
Live streaming events follow the same rules as TV broadcasts, so the match might be blocked in some countries due to copyright property laws. To check if this match is available in your location please follow the instructions at the top of the page.
If you want to access live streaming, you need to have a funded account. This service is intended for people over 18 years of age (18+ Only). if you have a gambling problem, please visit BeGambleAware.Org.
This match will be live on TV on the following stations: bet365, bwin, Chance, Fortuna. The full list of TV stations can be found at the top of the page. Of course, some matches are not televised but you can still follow them online, if live streaming is available.
According to 1XBet, the odds for a Spartak Moskva win stand at 1.63, while a Krylya Sovetov win is valued at 6.60. A draw in Spartak Moskva - Krylya Sovetov stands at 3.74.
You can check here the lineups, match events and live comments for this fixture as well as detailed statistics for each player during the game. Statistics are updated automatically every 2 minutes, so there is no need to refresh the page.
Read More...
Players
Common / Attack
Passing / Duels
Defence / Goalkeeper
| | Player Name | Goals | Assists | Shots | Shots on goal | Dribbles (succ.) | Penalty won | Hit woodwork | Minutes played | Position |
| --- | --- | --- | --- | --- | --- | --- | --- | --- | --- | --- |
| | Aleksandr Anyukov | 0 | 0 | 1 | 1 | 0 (0) | 0 | 0 | 90 | D |
| | Aleksandr Maximenko | 0 | 0 | 0 | 0 | 0 (0) | 0 | 0 | 90 | G |
| | Aleksandr Sobolev | 0 | 0 | 5 | 1 | 3 (2) | 0 | 0 | 74 | A |
| | Alex Král | 0 | 0 | 0 | 0 | 0 (0) | 0 | 0 | 90 | M |
| | Alexandru Gaţcan | 0 | 0 | 1 | 0 | 0 (0) | 0 | 0 | 90 | M |
| | André Schürrle | 0 | 0 | 2 | 1 | 0 (0) | 0 | 0 | 14 | M |
| | Anton Terekhov | 0 | 0 | 1 | 0 | 1 (0) | 0 | 0 | 44 | A |
| | Anton Zinkovskiy | 0 | 0 | 4 | 1 | 5 (2) | 0 | 0 | 90 | M |
| | Ayrton Lucas Dantas de Medeiros | 0 | 0 | 0 | 0 | 2 (1) | 0 | 0 | 90 | D |
| | Dejan Radonjić | 0 | 0 | 0 | 0 | 1 (1) | 0 | 0 | 27 | A |
| | Dmitry Kabutov | 0 | 0 | 0 | 0 | 0 (0) | 0 | 0 | 46 | M |
| | Ezequiel Ponce Martínez | 1 | 0 | 6 | 3 | 2 (1) | 0 | 0 | 90 | A |
| | Georgiy Dzhikiya | 0 | 0 | 1 | 0 | 0 (0) | 0 | 0 | 90 | D |
| | Guus Til | 0 | 0 | 0 | 0 | 0 (0) | 0 | 0 | 1 | M |
| | Ilya Gaponov | 0 | 0 | 0 | 0 | 0 (0) | 0 | 0 | 90 | D |
| | Jordan Larsson | 0 | 0 | 2 | 0 | 3 (1) | 0 | 0 | 76 | A |
| | Maksim Karpov | 0 | 0 | 0 | 0 | 1 (1) | 0 | 0 | 81 | D |
| | Nail Umyarov | 0 | 0 | 2 | 0 | 0 (0) | 0 | 0 | 90 | M |
| | Radu Gînsari | 0 | 0 | 0 | 0 | 0 (0) | 0 | 0 | 16 | M |
| | Reziuan Mirzov | 0 | 0 | 1 | 0 | 3 (2) | 0 | 0 | 5 | M |
| | Roman Zobnin | 0 | 0 | 0 | 0 | 2 (1) | 0 | 0 | 90 | D |
| | Samuel Gigot | 0 | 0 | 1 | 0 | 0 (0) | 0 | 0 | 90 | D |
| | Sergei Ryzhikov | 0 | 0 | 0 | 0 | 0 (0) | 0 | 0 | 90 | G |
| | Srđan Mijailović | 0 | 0 | 0 | 0 | 0 (0) | 0 | 0 | 71 | M |
| | Taras Burlak | 0 | 0 | 0 | 0 | 0 (0) | 0 | 0 | 90 | D |
| | Vitaly Lystsov | 0 | 0 | 0 | 0 | 2 (2) | 0 | 0 | 63 | D |
| | Vladimir Poluyakhtov | 0 | 0 | 1 | 0 | 0 (0) | 0 | 0 | 90 | D |
| | Zelimkhan Bakaev | 1 | 1 | 3 | 1 | 3 (0) | 1 | 0 | 85 | M |
| | Player Name | Passes | Key passes | Crosses (acc.) | Duels (won) | Dispossessed | Was fouled | Fouls commited |
| --- | --- | --- | --- | --- | --- | --- | --- | --- |
| | Aleksandr Anyukov | 19 | 0 | 2 (1) | 0 (0) | 0 | 0 | 0 |
| | Aleksandr Maximenko | 19 | 0 | 0 (0) | 0 (0) | 0 | 0 | 0 |
| | Aleksandr Sobolev | 15 | 1 | 1 (0) | 0 (0) | 0 | 3 | 1 |
| | Alex Král | 74 | 2 | 1 (0) | 0 (0) | 0 | 0 | 1 |
| | Alexandru Gaţcan | 55 | 1 | 0 (0) | 0 (0) | 0 | 2 | 2 |
| | André Schürrle | 6 | 0 | 1 (1) | 0 (0) | 0 | 0 | 0 |
| | Anton Terekhov | 21 | 1 | 3 (2) | 0 (0) | 0 | 0 | 0 |
| | Anton Zinkovskiy | 31 | 0 | 5 (0) | 0 (0) | 0 | 2 | 0 |
| | Ayrton Lucas Dantas de Medeiros | 26 | 2 | 2 (0) | 0 (0) | 0 | 0 | 2 |
| | Dejan Radonjić | 7 | 0 | 0 (0) | 0 (0) | 0 | 3 | 0 |
| | Dmitry Kabutov | 4 | 1 | 1 (1) | 0 (0) | 0 | 0 | 1 |
| | Ezequiel Ponce Martínez | 21 | 1 | 1 (1) | 0 (0) | 0 | 0 | 3 |
| | Georgiy Dzhikiya | 53 | 0 | 1 (0) | 0 (0) | 0 | 1 | 0 |
| | Guus Til | 0 | 0 | 0 (0) | 0 (0) | 0 | 0 | 0 |
| | Ilya Gaponov | 41 | 0 | 0 (0) | 0 (0) | 0 | 0 | 1 |
| | Jordan Larsson | 13 | 1 | 0 (0) | 0 (0) | 0 | 1 | 0 |
| | Maksim Karpov | 40 | 2 | 1 (1) | 0 (0) | 0 | 0 | 2 |
| | Nail Umyarov | 29 | 0 | 1 (0) | 0 (0) | 0 | 1 | 2 |
| | Radu Gînsari | 7 | 0 | 0 (0) | 0 (0) | 0 | 0 | 0 |
| | Reziuan Mirzov | 3 | 0 | 0 (0) | 0 (0) | 0 | 0 | 0 |
| | Roman Zobnin | 40 | 7 | 3 (3) | 0 (0) | 0 | 1 | 1 |
| | Samuel Gigot | 44 | 0 | 0 (0) | 0 (0) | 0 | 1 | 2 |
| | Sergei Ryzhikov | 14 | 0 | 0 (0) | 0 (0) | 0 | 0 | 0 |
| | Srđan Mijailović | 44 | 0 | 1 (0) | 0 (0) | 0 | 1 | 0 |
| | Taras Burlak | 57 | 0 | 0 (0) | 0 (0) | 0 | 1 | 0 |
| | Vitaly Lystsov | 32 | 0 | 0 (0) | 0 (0) | 0 | 0 | 0 |
| | Vladimir Poluyakhtov | 34 | 1 | 3 (1) | 0 (0) | 0 | 2 | 3 |
| | Zelimkhan Bakaev | 28 | 3 | 3 (1) | 0 (0) | 0 | 1 | 4 |
| | Player Name | Clearances | Blocked shots | Interceptions | Tackles | Dribbles past | Penalty committed | Saves | Saves inside box |
| --- | --- | --- | --- | --- | --- | --- | --- | --- | --- |
| | Aleksandr Anyukov | 0 | 0 | 0 | 2 | 0 | 0 | 0 | 0 |
| | Aleksandr Maximenko | 0 | 0 | 0 | 0 | 0 | 0 | 2 | 1 |
| | Aleksandr Sobolev | 0 | 0 | 0 | 0 | 0 | 0 | 0 | 0 |
| | Alex Král | 0 | 0 | 2 | 0 | 0 | 0 | 0 | 0 |
| | Alexandru Gaţcan | 0 | 0 | 2 | 8 | 0 | 0 | 0 | 0 |
| | André Schürrle | 0 | 0 | 0 | 0 | 0 | 0 | 0 | 0 |
| | Anton Terekhov | 0 | 0 | 1 | 0 | 0 | 0 | 0 | 0 |
| | Anton Zinkovskiy | 0 | 0 | 0 | 3 | 0 | 0 | 0 | 0 |
| | Ayrton Lucas Dantas de Medeiros | 0 | 0 | 1 | 1 | 0 | 0 | 0 | 0 |
| | Dejan Radonjić | 0 | 0 | 0 | 0 | 0 | 0 | 0 | 0 |
| | Dmitry Kabutov | 0 | 0 | 0 | 0 | 0 | 0 | 0 | 0 |
| | Ezequiel Ponce Martínez | 0 | 0 | 0 | 0 | 0 | 0 | 0 | 0 |
| | Georgiy Dzhikiya | 0 | 2 | 0 | 1 | 0 | 0 | 0 | 0 |
| | Guus Til | 0 | 0 | 0 | 1 | 0 | 0 | 0 | 0 |
| | Ilya Gaponov | 0 | 1 | 1 | 6 | 0 | 0 | 0 | 0 |
| | Jordan Larsson | 0 | 0 | 1 | 1 | 0 | 0 | 0 | 0 |
| | Maksim Karpov | 0 | 0 | 1 | 2 | 0 | 1 | 0 | 0 |
| | Nail Umyarov | 0 | 0 | 2 | 1 | 0 | 0 | 0 | 0 |
| | Radu Gînsari | 0 | 0 | 0 | 0 | 0 | 0 | 0 | 0 |
| | Reziuan Mirzov | 0 | 0 | 0 | 0 | 0 | 0 | 0 | 0 |
| | Roman Zobnin | 0 | 1 | 2 | 6 | 0 | 0 | 0 | 0 |
| | Samuel Gigot | 0 | 0 | 2 | 3 | 0 | 0 | 0 | 0 |
| | Sergei Ryzhikov | 0 | 0 | 0 | 0 | 0 | 0 | 3 | 1 |
| | Srđan Mijailović | 0 | 0 | 3 | 1 | 0 | 0 | 0 | 0 |
| | Taras Burlak | 0 | 2 | 1 | 0 | 0 | 0 | 0 | 0 |
| | Vitaly Lystsov | 0 | 1 | 2 | 2 | 0 | 0 | 0 | 0 |
| | Vladimir Poluyakhtov | 0 | 0 | 3 | 1 | 0 | 0 | 0 | 0 |
| | Zelimkhan Bakaev | 0 | 0 | 0 | 0 | 0 | 0 | 0 | 0 |