Flora - KR
Last Update 21 Oct 2020, 01:49
Flora vs KR live stream and TV broadcast
17 Sep 2020, 16:30
Flora vs KR
Location: Tallinn
Venue: A. Le Coq Arena
Referee: Sigurd Smehus Kringstad
Live streaming
TV Stations
Live comments
Data will be available at kick off time or sooner
Data will be available at kick off time or sooner
Flora vs KR Pre-Match Odds
| | Flora | Draw | KR |
| --- | --- | --- | --- |
| bwin | 2.45 | 3.50 | 2.45 |
| 1xbet | 2.52 | 3.32 | 2.72 |
| Bet-At-Home | 2.37 | 3.20 | 2.65 |
| Ladbrokes | 2.50 | 3.20 | 2.80 |
Statistics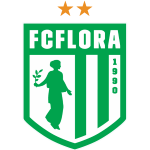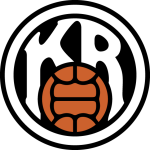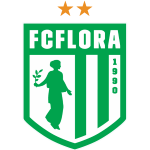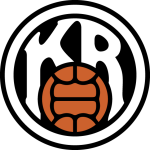 About Flora vs KR
The match will kick off at 16:30 on 17 Sep 2020, at A. Le Coq Arena in Tallinn. The referee for this fixture will be Sigurd Smehus Kringstad and the lineups for both teams will be updated a few hours before the match starts.
In their previous matches, Flora won 1 games (Floriana) and lost 3 (with Eintracht Frankfurt, Eintracht Frankfurt, Dinamo Zagreb) while 1 games ended in draws (against Sūduva). Flora managed to score 4 goals and conceded 8 goals (4-8).
KR won 0 matches of their last five , lost 2 (with Molde, Celtic) and 1 fixtures ended in draws (against Molde). The team scored 1 goals while conceding 13 (1-13).
The last direct match between Flora and KR was played on 17 Sep 20 and was won by Flora with 2-1.
Flora vs KR Prediction
It is really hard to predict the winner of this game based on odds. A win for Flora stands at 2.45, while a KR win is valued at 2.45. The odds for a draw in this match are 3.50.
All live broadcasting information can be found at the top of the page. SportsPlus.Me provides only official streaming through our partner, bet365. If the match is present in their live streaming schedule you will be able to watch it live online.
Read More...
Players
Common / Attack
Passing / Duels
Defence / Goalkeeper
| | Player Name | Goals | Assists | Shots | Shots on goal | Dribbles (succ.) | Penalty won | Hit woodwork | Minutes played | Position |
| --- | --- | --- | --- | --- | --- | --- | --- | --- | --- | --- |
| | Arnór Sveinn Adalsteinsson | 0 | 0 | 0 | 0 | 0 (0) | 0 | 0 | 90 | D |
| | Atli Sigurjónsson | 0 | 0 | 0 | 0 | 0 (0) | 0 | 0 | 90 | M |
| | Beitir Ólafsson | 0 | 0 | 0 | 0 | 0 (0) | 0 | 0 | 90 | G |
| | Finnur Orri Margeirsson | 0 | 0 | 0 | 0 | 0 (0) | 0 | 0 | 6 | D |
| | Finnur Tómas Pálmason | 0 | 0 | 0 | 0 | 0 (0) | 0 | 0 | 90 | D |
| | Frank Liivak | 0 | 0 | 0 | 0 | 0 (0) | 0 | 0 | 16 | A |
| | Henrik Pürg | 0 | 0 | 0 | 0 | 0 (0) | 0 | 0 | 90 | D |
| | Kennie Chopart | 0 | 1 | 0 | 0 | 0 (0) | 0 | 0 | 90 | A |
| | Konstantin Vassiljev | 0 | 0 | 0 | 0 | 0 (0) | 0 | 0 | 90 | M |
| | Kristinn Jónsson | 0 | 0 | 0 | 0 | 0 (0) | 0 | 0 | 90 | D |
| | Kristján Flóki Finnbogason | 0 | 0 | 0 | 0 | 0 (0) | 0 | 0 | 90 | A |
| | Mark Anders Lepik | 0 | 0 | 0 | 0 | 0 (0) | 0 | 0 | 9 | A |
| | Markus Soomets | 0 | 0 | 0 | 0 | 0 (0) | 0 | 0 | 44 | M |
| | Martin Miller | 0 | 0 | 0 | 0 | 0 (0) | 0 | 0 | 46 | M |
| | Matvei Igonen | 0 | 0 | 0 | 0 | 0 (0) | 0 | 0 | 90 | G |
| | Michael Lilander | 1 | 0 | 0 | 0 | 0 (0) | 0 | 0 | 90 | D |
| | Märten Kuusk | 0 | 0 | 0 | 0 | 0 (0) | 0 | 0 | 90 | D |
| | Pablo Punyed | 0 | 0 | 0 | 0 | 0 (0) | 0 | 0 | 84 | M |
| | Pálmi Rafn Pálmason | 0 | 0 | 0 | 0 | 0 (0) | 0 | 0 | 66 | M |
| | Rauno Alliku | 0 | 1 | 0 | 0 | 0 (0) | 0 | 0 | 74 | A |
| | Rauno Sappinen | 1 | 0 | 0 | 0 | 0 (0) | 0 | 0 | 81 | A |
| | Stefán Árni Geirsson | 0 | 0 | 0 | 0 | 0 (0) | 0 | 0 | 90 | D |
| | Vladislav Kreida | 0 | 1 | 0 | 0 | 0 (0) | 0 | 0 | 90 | M |
| | Vlasiy Sinyavskiy | 0 | 0 | 0 | 0 | 0 (0) | 0 | 0 | 90 | M |
| | Ægir Jarl Jónasson | 0 | 0 | 0 | 0 | 0 (0) | 0 | 0 | 58 | M |
| | Óskar Hauksson | 0 | 0 | 0 | 0 | 0 (0) | 0 | 0 | 24 | M |
| | Player Name | Passes | Key passes | Crosses (acc.) | Duels (won) | Dispossessed | Was fouled | Fouls commited |
| --- | --- | --- | --- | --- | --- | --- | --- | --- |
| | Arnór Sveinn Adalsteinsson | 0 | 0 | 0 (0) | 0 (0) | 0 | 0 | 0 |
| | Atli Sigurjónsson | 0 | 0 | 0 (0) | 0 (0) | 0 | 0 | 0 |
| | Beitir Ólafsson | 0 | 0 | 0 (0) | 0 (0) | 0 | 0 | 0 |
| | Finnur Orri Margeirsson | 0 | 0 | 0 (0) | 0 (0) | 0 | 0 | 0 |
| | Finnur Tómas Pálmason | 0 | 0 | 0 (0) | 0 (0) | 0 | 0 | 0 |
| | Frank Liivak | 0 | 0 | 0 (0) | 0 (0) | 0 | 0 | 0 |
| | Henrik Pürg | 0 | 0 | 0 (0) | 0 (0) | 0 | 0 | 0 |
| | Kennie Chopart | 0 | 0 | 0 (0) | 0 (0) | 0 | 0 | 0 |
| | Konstantin Vassiljev | 0 | 0 | 0 (0) | 0 (0) | 0 | 0 | 0 |
| | Kristinn Jónsson | 0 | 0 | 0 (0) | 0 (0) | 0 | 0 | 0 |
| | Kristján Flóki Finnbogason | 0 | 0 | 0 (0) | 0 (0) | 0 | 0 | 0 |
| | Mark Anders Lepik | 0 | 0 | 0 (0) | 0 (0) | 0 | 0 | 0 |
| | Markus Soomets | 0 | 0 | 0 (0) | 0 (0) | 0 | 0 | 0 |
| | Martin Miller | 0 | 0 | 0 (0) | 0 (0) | 0 | 0 | 0 |
| | Matvei Igonen | 0 | 0 | 0 (0) | 0 (0) | 0 | 0 | 0 |
| | Michael Lilander | 0 | 0 | 0 (0) | 0 (0) | 0 | 0 | 0 |
| | Märten Kuusk | 0 | 0 | 0 (0) | 0 (0) | 0 | 0 | 0 |
| | Pablo Punyed | 0 | 0 | 0 (0) | 0 (0) | 0 | 0 | 0 |
| | Pálmi Rafn Pálmason | 0 | 0 | 0 (0) | 0 (0) | 0 | 0 | 0 |
| | Rauno Alliku | 0 | 0 | 0 (0) | 0 (0) | 0 | 0 | 0 |
| | Rauno Sappinen | 0 | 0 | 0 (0) | 0 (0) | 0 | 0 | 0 |
| | Stefán Árni Geirsson | 0 | 0 | 0 (0) | 0 (0) | 0 | 0 | 0 |
| | Vladislav Kreida | 0 | 0 | 0 (0) | 0 (0) | 0 | 0 | 0 |
| | Vlasiy Sinyavskiy | 0 | 0 | 0 (0) | 0 (0) | 0 | 0 | 0 |
| | Ægir Jarl Jónasson | 0 | 0 | 0 (0) | 0 (0) | 0 | 0 | 0 |
| | Óskar Hauksson | 0 | 0 | 0 (0) | 0 (0) | 0 | 0 | 0 |
| | Player Name | Clearances | Blocked shots | Interceptions | Tackles | Dribbles past | Penalty committed | Saves | Saves inside box |
| --- | --- | --- | --- | --- | --- | --- | --- | --- | --- |
| | Arnór Sveinn Adalsteinsson | 0 | 0 | 0 | 0 | 0 | 0 | 0 | 0 |
| | Atli Sigurjónsson | 0 | 0 | 0 | 0 | 0 | 0 | 0 | 0 |
| | Beitir Ólafsson | 0 | 0 | 0 | 0 | 0 | 0 | 0 | 0 |
| | Finnur Orri Margeirsson | 0 | 0 | 0 | 0 | 0 | 0 | 0 | 0 |
| | Finnur Tómas Pálmason | 0 | 0 | 0 | 0 | 0 | 0 | 0 | 0 |
| | Frank Liivak | 0 | 0 | 0 | 0 | 0 | 0 | 0 | 0 |
| | Henrik Pürg | 0 | 0 | 0 | 0 | 0 | 0 | 0 | 0 |
| | Kennie Chopart | 0 | 0 | 0 | 0 | 0 | 0 | 0 | 0 |
| | Konstantin Vassiljev | 0 | 0 | 0 | 0 | 0 | 0 | 0 | 0 |
| | Kristinn Jónsson | 0 | 0 | 0 | 0 | 0 | 0 | 0 | 0 |
| | Kristján Flóki Finnbogason | 0 | 0 | 0 | 0 | 0 | 0 | 0 | 0 |
| | Mark Anders Lepik | 0 | 0 | 0 | 0 | 0 | 0 | 0 | 0 |
| | Markus Soomets | 0 | 0 | 0 | 0 | 0 | 0 | 0 | 0 |
| | Martin Miller | 0 | 0 | 0 | 0 | 0 | 0 | 0 | 0 |
| | Matvei Igonen | 0 | 0 | 0 | 0 | 0 | 0 | 0 | 0 |
| | Michael Lilander | 0 | 0 | 0 | 0 | 0 | 0 | 0 | 0 |
| | Märten Kuusk | 0 | 0 | 0 | 0 | 0 | 0 | 0 | 0 |
| | Pablo Punyed | 0 | 0 | 0 | 0 | 0 | 0 | 0 | 0 |
| | Pálmi Rafn Pálmason | 0 | 0 | 0 | 0 | 0 | 0 | 0 | 0 |
| | Rauno Alliku | 0 | 0 | 0 | 0 | 0 | 0 | 0 | 0 |
| | Rauno Sappinen | 0 | 0 | 0 | 0 | 0 | 0 | 0 | 0 |
| | Stefán Árni Geirsson | 0 | 0 | 0 | 0 | 0 | 0 | 0 | 0 |
| | Vladislav Kreida | 0 | 0 | 0 | 0 | 0 | 0 | 0 | 0 |
| | Vlasiy Sinyavskiy | 0 | 0 | 0 | 0 | 0 | 0 | 0 | 0 |
| | Ægir Jarl Jónasson | 0 | 0 | 0 | 0 | 0 | 0 | 0 | 0 |
| | Óskar Hauksson | 0 | 0 | 0 | 0 | 0 | 0 | 0 | 0 |