København - Rijeka
Last Update 20 Oct 2020, 12:39
København vs Rijeka live stream and TV broadcast
01 Oct 2020, 18:00
København vs Rijeka
Location: København
Venue: Parken
Referee: Chris Kavanagh
Live streaming
TV Stations
Live comments
Data will be available at kick off time or sooner
Data will be available at kick off time or sooner
København vs Rijeka Pre-Match Odds
| | København | Draw | Rijeka |
| --- | --- | --- | --- |
| WilliamHill | 1.75 | 3.25 | 4.50 |
| 1xbet | 1.75 | 3.92 | 4.87 |
| bwin | 1.67 | 3.50 | 4.50 |
| Ladbrokes | 1.83 | 3.30 | 4.33 |
| Bet-At-Home | 1.74 | 3.50 | 4.50 |
Statistics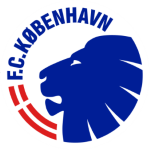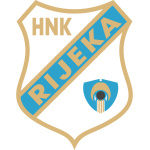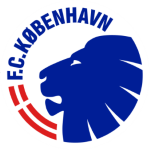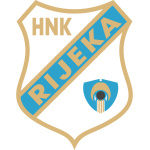 About København vs Rijeka
The match will kick off at 18:00 on 01 Oct 2020, at Parken in København. The referee for this fixture will be Chris Kavanagh and the lineups for both teams will be updated a few hours before the match starts.
In their previous matches, København won 3 games (Piast Gliwice, Nordsjælland, AGF) and lost 1 (with AaB) while 1 games ended in draws (against Vejle). København managed to score 10 goals and conceded 6 goals (10-6).
Rijeka won 2 matches of their last five (against Slaven Koprivnica, Varaždin), lost 1 (with Real Sociedad) and 2 fixtures ended in draws (against Dinamo Zagreb, Gorica). The team scored 4 goals while conceding 2 (4-2).
The last direct match between København and Rijeka was played on 01 Oct 20 and was won by Rijeka with 0-1.
København vs Rijeka Prediction
According to the odds, København is the favourite of this match. A draw in København - Rijeka stands at 3.25.
All live broadcasting information can be found at the top of the page. SportsPlus.Me provides only official streaming through our partner, bet365. If the match is present in their live streaming schedule you will be able to watch it live online.
Read More...
Players
Common / Attack
Passing / Duels
Defence / Goalkeeper
| | Player Name | Goals | Assists | Shots | Shots on goal | Dribbles (succ.) | Penalty won | Hit woodwork | Minutes played | Position |
| --- | --- | --- | --- | --- | --- | --- | --- | --- | --- | --- |
| | Adam Gnezda Čerin | 0 | 0 | 0 | 0 | 0 (0) | 0 | 0 | 90 | M |
| | Daniel Štefulj | 0 | 0 | 0 | 0 | 0 (0) | 0 | 0 | 90 | D |
| | Darko Velkovski | 0 | 0 | 0 | 0 | 0 (0) | 0 | 0 | 90 | D |
| | Domagoj Pavičić | 0 | 0 | 0 | 0 | 0 (0) | 0 | 0 | 76 | M |
| | Franko Andrijašević | 0 | 0 | 0 | 0 | 0 (0) | 0 | 0 | 90 | M |
| | Hrvoje Smolčić | 0 | 0 | 0 | 0 | 0 (0) | 0 | 0 | 90 | D |
| | Ivan Lepinjica | 0 | 0 | 0 | 0 | 0 (0) | 0 | 0 | 14 | M |
| | Ivan Nevistić | 0 | 0 | 0 | 0 | 0 (0) | 0 | 0 | 90 | G |
| | Ivan Tomečak | 0 | 0 | 0 | 0 | 0 (0) | 0 | 0 | 90 | D |
| | Jens Stage | 0 | 0 | 0 | 0 | 0 (0) | 0 | 0 | 56 | M |
| | Jonas Older Wind | 0 | 0 | 0 | 0 | 0 (0) | 0 | 0 | 90 | A |
| | José Carlos Gonçalves Rodrigues | 0 | 0 | 0 | 0 | 0 (0) | 0 | 0 | 90 | M |
| | João Rodrigo Pereira Escoval | 0 | 0 | 0 | 0 | 0 (0) | 0 | 0 | 7 | D |
| | Kamil Wilczek | 0 | 0 | 0 | 0 | 0 (0) | 0 | 0 | 90 | A |
| | Karl-Johan Johnsson | 0 | 0 | 0 | 0 | 0 (0) | 0 | 0 | 90 | G |
| | Karlo Bartolec | 0 | 0 | 0 | 0 | 0 (0) | 0 | 0 | 23 | D |
| | Luka Capan | 0 | 0 | 0 | 0 | 0 (0) | 0 | 0 | 90 | D |
| | Mikkel Kaufmann | 0 | 0 | 0 | 0 | 0 (0) | 0 | 0 | 44 | A |
| | Pep Biel Mas Jaume | 0 | 0 | 0 | 0 | 0 (0) | 0 | 0 | 90 | M |
| | Peter Ankersen | 0 | 0 | 0 | 0 | 0 (0) | 0 | 0 | 67 | D |
| | Pierre Bengtsson | 0 | 0 | 0 | 0 | 0 (0) | 0 | 0 | 90 | D |
| | Ragnar Sigurðsson | 0 | 0 | 0 | 0 | 0 (0) | 0 | 0 | 90 | D |
| | Robert Mudražija | 0 | 0 | 0 | 0 | 0 (0) | 0 | 0 | 34 | M |
| | Sandro Kulenovic | 0 | 0 | 0 | 0 | 0 (0) | 0 | 0 | 83 | A |
| | Stjepan Lončar | 0 | 0 | 0 | 0 | 0 (0) | 0 | 0 | 90 | M |
| | Victor Nelsson | 0 | 0 | 0 | 0 | 0 (0) | 0 | 0 | 90 | D |
| | Viktor Fischer | 0 | 0 | 0 | 0 | 0 (0) | 0 | 0 | 46 | M |
| | Player Name | Passes | Key passes | Crosses (acc.) | Duels (won) | Dispossessed | Was fouled | Fouls commited |
| --- | --- | --- | --- | --- | --- | --- | --- | --- |
| | Adam Gnezda Čerin | 0 | 0 | 0 (0) | 0 (0) | 0 | 0 | 0 |
| | Daniel Štefulj | 0 | 0 | 0 (0) | 0 (0) | 0 | 0 | 0 |
| | Darko Velkovski | 0 | 0 | 0 (0) | 0 (0) | 0 | 0 | 0 |
| | Domagoj Pavičić | 0 | 0 | 0 (0) | 0 (0) | 0 | 0 | 0 |
| | Franko Andrijašević | 0 | 0 | 0 (0) | 0 (0) | 0 | 0 | 0 |
| | Hrvoje Smolčić | 0 | 0 | 0 (0) | 0 (0) | 0 | 0 | 0 |
| | Ivan Lepinjica | 0 | 0 | 0 (0) | 0 (0) | 0 | 0 | 0 |
| | Ivan Nevistić | 0 | 0 | 0 (0) | 0 (0) | 0 | 0 | 0 |
| | Ivan Tomečak | 0 | 0 | 0 (0) | 0 (0) | 0 | 0 | 0 |
| | Jens Stage | 0 | 0 | 0 (0) | 0 (0) | 0 | 0 | 0 |
| | Jonas Older Wind | 0 | 0 | 0 (0) | 0 (0) | 0 | 0 | 0 |
| | José Carlos Gonçalves Rodrigues | 0 | 0 | 0 (0) | 0 (0) | 0 | 0 | 0 |
| | João Rodrigo Pereira Escoval | 0 | 0 | 0 (0) | 0 (0) | 0 | 0 | 0 |
| | Kamil Wilczek | 0 | 0 | 0 (0) | 0 (0) | 0 | 0 | 0 |
| | Karl-Johan Johnsson | 0 | 0 | 0 (0) | 0 (0) | 0 | 0 | 0 |
| | Karlo Bartolec | 0 | 0 | 0 (0) | 0 (0) | 0 | 0 | 0 |
| | Luka Capan | 0 | 0 | 0 (0) | 0 (0) | 0 | 0 | 0 |
| | Mikkel Kaufmann | 0 | 0 | 0 (0) | 0 (0) | 0 | 0 | 0 |
| | Pep Biel Mas Jaume | 0 | 0 | 0 (0) | 0 (0) | 0 | 0 | 0 |
| | Peter Ankersen | 0 | 0 | 0 (0) | 0 (0) | 0 | 0 | 0 |
| | Pierre Bengtsson | 0 | 0 | 0 (0) | 0 (0) | 0 | 0 | 0 |
| | Ragnar Sigurðsson | 0 | 0 | 0 (0) | 0 (0) | 0 | 0 | 0 |
| | Robert Mudražija | 0 | 0 | 0 (0) | 0 (0) | 0 | 0 | 0 |
| | Sandro Kulenovic | 0 | 0 | 0 (0) | 0 (0) | 0 | 0 | 0 |
| | Stjepan Lončar | 0 | 0 | 0 (0) | 0 (0) | 0 | 0 | 0 |
| | Victor Nelsson | 0 | 0 | 0 (0) | 0 (0) | 0 | 0 | 0 |
| | Viktor Fischer | 0 | 0 | 0 (0) | 0 (0) | 0 | 0 | 0 |
| | Player Name | Clearances | Blocked shots | Interceptions | Tackles | Dribbles past | Penalty committed | Saves | Saves inside box |
| --- | --- | --- | --- | --- | --- | --- | --- | --- | --- |
| | Adam Gnezda Čerin | 0 | 0 | 0 | 0 | 0 | 0 | 0 | 0 |
| | Daniel Štefulj | 0 | 0 | 0 | 0 | 0 | 0 | 0 | 0 |
| | Darko Velkovski | 0 | 0 | 0 | 0 | 0 | 0 | 0 | 0 |
| | Domagoj Pavičić | 0 | 0 | 0 | 0 | 0 | 0 | 0 | 0 |
| | Franko Andrijašević | 0 | 0 | 0 | 0 | 0 | 0 | 0 | 0 |
| | Hrvoje Smolčić | 0 | 0 | 0 | 0 | 0 | 0 | 0 | 0 |
| | Ivan Lepinjica | 0 | 0 | 0 | 0 | 0 | 0 | 0 | 0 |
| | Ivan Nevistić | 0 | 0 | 0 | 0 | 0 | 0 | 0 | 0 |
| | Ivan Tomečak | 0 | 0 | 0 | 0 | 0 | 0 | 0 | 0 |
| | Jens Stage | 0 | 0 | 0 | 0 | 0 | 0 | 0 | 0 |
| | Jonas Older Wind | 0 | 0 | 0 | 0 | 0 | 0 | 0 | 0 |
| | José Carlos Gonçalves Rodrigues | 0 | 0 | 0 | 0 | 0 | 0 | 0 | 0 |
| | João Rodrigo Pereira Escoval | 0 | 0 | 0 | 0 | 0 | 0 | 0 | 0 |
| | Kamil Wilczek | 0 | 0 | 0 | 0 | 0 | 0 | 0 | 0 |
| | Karl-Johan Johnsson | 0 | 0 | 0 | 0 | 0 | 0 | 0 | 0 |
| | Karlo Bartolec | 0 | 0 | 0 | 0 | 0 | 0 | 0 | 0 |
| | Luka Capan | 0 | 0 | 0 | 0 | 0 | 0 | 0 | 0 |
| | Mikkel Kaufmann | 0 | 0 | 0 | 0 | 0 | 0 | 0 | 0 |
| | Pep Biel Mas Jaume | 0 | 0 | 0 | 0 | 0 | 0 | 0 | 0 |
| | Peter Ankersen | 0 | 0 | 0 | 0 | 0 | 0 | 0 | 0 |
| | Pierre Bengtsson | 0 | 0 | 0 | 0 | 0 | 0 | 0 | 0 |
| | Ragnar Sigurðsson | 0 | 0 | 0 | 0 | 0 | 0 | 0 | 0 |
| | Robert Mudražija | 0 | 0 | 0 | 0 | 0 | 0 | 0 | 0 |
| | Sandro Kulenovic | 0 | 0 | 0 | 0 | 0 | 0 | 0 | 0 |
| | Stjepan Lončar | 0 | 0 | 0 | 0 | 0 | 0 | 0 | 0 |
| | Victor Nelsson | 0 | 0 | 0 | 0 | 0 | 0 | 0 | 0 |
| | Viktor Fischer | 0 | 0 | 0 | 0 | 0 | 0 | 0 | 0 |