Vaduz - Hibernians
Last Update 22 Oct 2020, 20:21
Vaduz vs Hibernians live stream and TV broadcast
27 Aug 2020, 17:00
Vaduz vs Hibernians
Location: Vaduz
Venue: Rheinpark Stadion
Referee: Luis Miguel Do Nascimento Teixeira
Live streaming
TV Stations
Live comments
Data will be available at kick off time or sooner
Data will be available at kick off time or sooner
Vaduz vs Hibernians Pre-Match Odds
| | Vaduz | Draw | Hibernians |
| --- | --- | --- | --- |
| WilliamHill | 1.24 | 5.25 | 9.50 |
| 1xbet | 1.27 | 5.69 | 14.10 |
| Bet-At-Home | 1.24 | 5.20 | 9.00 |
| Ladbrokes | 1.28 | 5.50 | 12.00 |
| bwin | 1.30 | 4.60 | 8.75 |
Statistics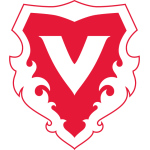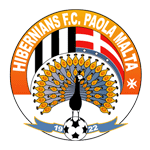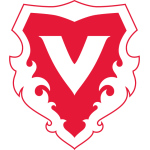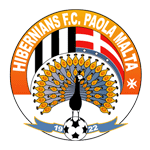 About Vaduz vs Hibernians
The match will kick off at 17:00 on 27 Aug 2020, at Rheinpark Stadion in Vaduz. The referee for this fixture will be Luis Miguel Do Nascimento Teixeira and the lineups for both teams will be updated a few hours before the match starts.
In their previous matches, Vaduz won 0 games and lost 3 (with St. Gallen, Young Boys, Zürich) while 2 games ended in draws (against Basel, Lugano). Vaduz managed to score 4 goals and conceded 9 goals (4-9).
Hibernians won 0 matches of their last five , lost 3 (with Shakhtyor, Shakhtyor, MOL Vidi) and 0 fixtures ended in draws . The team scored 0 goals while conceding 3 (0-3).
The last direct match between Vaduz and Hibernians was played on 27 Aug 20 and was won by Hibernians with 0-2.
Vaduz vs Hibernians Prediction
According to the odds, Vaduz is the favourite of this match. A draw in Vaduz - Hibernians stands at 5.25.
All live broadcasting information can be found at the top of the page. SportsPlus.Me provides only official streaming through our partner, bet365. If the match is present in their live streaming schedule you will be able to watch it live online.
Read More...
Players
Common / Attack
Passing / Duels
Defence / Goalkeeper
| | Player Name | Goals | Assists | Shots | Shots on goal | Dribbles (succ.) | Penalty won | Hit woodwork | Minutes played | Position |
| --- | --- | --- | --- | --- | --- | --- | --- | --- | --- | --- |
| | Andrei Agius | 0 | 0 | 0 | 0 | 0 (0) | 0 | 0 | 90 | D |
| | Ayrton Attard | 0 | 0 | 0 | 0 | 0 (0) | 0 | 0 | 70 | A |
| | Benjamin Büchel | 0 | 0 | 0 | 0 | 0 (0) | 0 | 0 | 90 | G |
| | Bjorn Kristensen | 0 | 0 | 0 | 0 | 0 (0) | 0 | 0 | 64 | M |
| | Christopher Edafe Uzeh | 0 | 0 | 0 | 0 | 0 (0) | 0 | 0 | 20 | M |
| | Cédric Gasser | 0 | 0 | 0 | 0 | 0 (0) | 0 | 0 | 90 | D |
| | Denis Simani | 0 | 0 | 0 | 0 | 0 (0) | 0 | 0 | 90 | D |
| | Edison Luis dos Santos | 0 | 0 | 0 | 0 | 0 (0) | 0 | 0 | 63 | A |
| | Gabriel Izquier Artilles | 0 | 0 | 0 | 0 | 0 (0) | 0 | 0 | 90 | D |
| | Gabriel Lüchinger | 0 | 0 | 0 | 0 | 0 (0) | 0 | 0 | 90 | A |
| | Jake Grech | 0 | 0 | 0 | 0 | 0 (0) | 0 | 0 | 90 | M |
| | Jurgen Degabriele | 2 | 0 | 0 | 0 | 0 (0) | 0 | 0 | 90 | A |
| | Leandro Almeida Da Silva | 0 | 0 | 0 | 0 | 0 (0) | 0 | 0 | 90 | D |
| | Manuel Sutter | 0 | 0 | 0 | 0 | 0 (0) | 0 | 0 | 90 | A |
| | Matteo Di Giusto | 0 | 0 | 0 | 0 | 0 (0) | 0 | 0 | 15 | A |
| | Matthew Calleja Cremona | 0 | 0 | 0 | 0 | 0 (0) | 0 | 0 | 90 | G |
| | Mohamed Coulibaly | 0 | 0 | 0 | 0 | 0 (0) | 0 | 0 | 90 | A |
| | Pius Dorn | 0 | 0 | 0 | 0 | 0 (0) | 0 | 0 | 75 | D |
| | Sandro Wieser | 0 | 0 | 0 | 0 | 0 (0) | 0 | 0 | 90 | M |
| | Sebastian Santin | 0 | 0 | 0 | 0 | 0 (0) | 0 | 0 | 90 | M |
| | Timothy Tabone Desira | 0 | 0 | 0 | 0 | 0 (0) | 0 | 0 | 15 | D |
| | Tunahan Çiçek | 0 | 0 | 0 | 0 | 0 (0) | 0 | 0 | 90 | M |
| | Yannick Schmid | 0 | 0 | 0 | 0 | 0 (0) | 0 | 0 | 90 | D |
| | Zachary Grech | 0 | 0 | 0 | 0 | 0 (0) | 0 | 0 | 90 | D |
| | Player Name | Passes | Key passes | Crosses (acc.) | Duels (won) | Dispossessed | Was fouled | Fouls commited |
| --- | --- | --- | --- | --- | --- | --- | --- | --- |
| | Andrei Agius | 0 | 0 | 0 (0) | 0 (0) | 0 | 0 | 0 |
| | Ayrton Attard | 0 | 0 | 0 (0) | 0 (0) | 0 | 0 | 0 |
| | Benjamin Büchel | 0 | 0 | 0 (0) | 0 (0) | 0 | 0 | 0 |
| | Bjorn Kristensen | 0 | 0 | 0 (0) | 0 (0) | 0 | 0 | 0 |
| | Christopher Edafe Uzeh | 0 | 0 | 0 (0) | 0 (0) | 0 | 0 | 0 |
| | Cédric Gasser | 0 | 0 | 0 (0) | 0 (0) | 0 | 0 | 0 |
| | Denis Simani | 0 | 0 | 0 (0) | 0 (0) | 0 | 0 | 0 |
| | Edison Luis dos Santos | 0 | 0 | 0 (0) | 0 (0) | 0 | 0 | 0 |
| | Gabriel Izquier Artilles | 0 | 0 | 0 (0) | 0 (0) | 0 | 0 | 0 |
| | Gabriel Lüchinger | 0 | 0 | 0 (0) | 0 (0) | 0 | 0 | 0 |
| | Jake Grech | 0 | 0 | 0 (0) | 0 (0) | 0 | 0 | 0 |
| | Jurgen Degabriele | 0 | 0 | 0 (0) | 0 (0) | 0 | 0 | 0 |
| | Leandro Almeida Da Silva | 0 | 0 | 0 (0) | 0 (0) | 0 | 0 | 0 |
| | Manuel Sutter | 0 | 0 | 0 (0) | 0 (0) | 0 | 0 | 0 |
| | Matteo Di Giusto | 0 | 0 | 0 (0) | 0 (0) | 0 | 0 | 0 |
| | Matthew Calleja Cremona | 0 | 0 | 0 (0) | 0 (0) | 0 | 0 | 0 |
| | Mohamed Coulibaly | 0 | 0 | 0 (0) | 0 (0) | 0 | 0 | 0 |
| | Pius Dorn | 0 | 0 | 0 (0) | 0 (0) | 0 | 0 | 0 |
| | Sandro Wieser | 0 | 0 | 0 (0) | 0 (0) | 0 | 0 | 0 |
| | Sebastian Santin | 0 | 0 | 0 (0) | 0 (0) | 0 | 0 | 0 |
| | Timothy Tabone Desira | 0 | 0 | 0 (0) | 0 (0) | 0 | 0 | 0 |
| | Tunahan Çiçek | 0 | 0 | 0 (0) | 0 (0) | 0 | 0 | 0 |
| | Yannick Schmid | 0 | 0 | 0 (0) | 0 (0) | 0 | 0 | 0 |
| | Zachary Grech | 0 | 0 | 0 (0) | 0 (0) | 0 | 0 | 0 |
| | Player Name | Clearances | Blocked shots | Interceptions | Tackles | Dribbles past | Penalty committed | Saves | Saves inside box |
| --- | --- | --- | --- | --- | --- | --- | --- | --- | --- |
| | Andrei Agius | 0 | 0 | 0 | 0 | 0 | 0 | 0 | 0 |
| | Ayrton Attard | 0 | 0 | 0 | 0 | 0 | 0 | 0 | 0 |
| | Benjamin Büchel | 0 | 0 | 0 | 0 | 0 | 0 | 0 | 0 |
| | Bjorn Kristensen | 0 | 0 | 0 | 0 | 0 | 0 | 0 | 0 |
| | Christopher Edafe Uzeh | 0 | 0 | 0 | 0 | 0 | 0 | 0 | 0 |
| | Cédric Gasser | 0 | 0 | 0 | 0 | 0 | 0 | 0 | 0 |
| | Denis Simani | 0 | 0 | 0 | 0 | 0 | 0 | 0 | 0 |
| | Edison Luis dos Santos | 0 | 0 | 0 | 0 | 0 | 0 | 0 | 0 |
| | Gabriel Izquier Artilles | 0 | 0 | 0 | 0 | 0 | 0 | 0 | 0 |
| | Gabriel Lüchinger | 0 | 0 | 0 | 0 | 0 | 0 | 0 | 0 |
| | Jake Grech | 0 | 0 | 0 | 0 | 0 | 0 | 0 | 0 |
| | Jurgen Degabriele | 0 | 0 | 0 | 0 | 0 | 0 | 0 | 0 |
| | Leandro Almeida Da Silva | 0 | 0 | 0 | 0 | 0 | 0 | 0 | 0 |
| | Manuel Sutter | 0 | 0 | 0 | 0 | 0 | 0 | 0 | 0 |
| | Matteo Di Giusto | 0 | 0 | 0 | 0 | 0 | 0 | 0 | 0 |
| | Matthew Calleja Cremona | 0 | 0 | 0 | 0 | 0 | 0 | 0 | 0 |
| | Mohamed Coulibaly | 0 | 0 | 0 | 0 | 0 | 0 | 0 | 0 |
| | Pius Dorn | 0 | 0 | 0 | 0 | 0 | 0 | 0 | 0 |
| | Sandro Wieser | 0 | 0 | 0 | 0 | 0 | 0 | 0 | 0 |
| | Sebastian Santin | 0 | 0 | 0 | 0 | 0 | 0 | 0 | 0 |
| | Timothy Tabone Desira | 0 | 0 | 0 | 0 | 0 | 0 | 0 | 0 |
| | Tunahan Çiçek | 0 | 0 | 0 | 0 | 0 | 0 | 0 | 0 |
| | Yannick Schmid | 0 | 0 | 0 | 0 | 0 | 0 | 0 | 0 |
| | Zachary Grech | 0 | 0 | 0 | 0 | 0 | 0 | 0 | 0 |