Laçi - Hapoel Be'er Sheva
Last Update 19 Oct 2020, 09:33
Laçi vs Hapoel Be'er Sheva live stream and TV broadcast
17 Sep 2020, 17:00
Laçi vs Hapoel Be'er Sheva
Location: Elbasan
Venue: Elbasan Arena
Referee: Jochem Kamphuis
Live streaming
TV Stations
Live comments
Data will be available at kick off time or sooner
Data will be available at kick off time or sooner
Laçi vs Hapoel Be'er Sheva Pre-Match Odds
| | Laçi | Draw | Hapoel Be'er Sheva |
| --- | --- | --- | --- |
| bwin | 3.90 | 3.50 | 1.80 |
| 1xbet | 4.61 | 3.62 | 1.86 |
| Bet-At-Home | 3.95 | 3.35 | 1.79 |
| Ladbrokes | 4.00 | 3.50 | 1.91 |
Statistics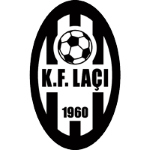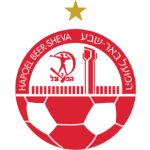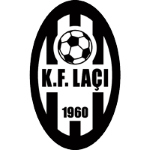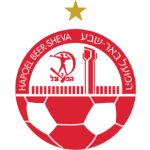 About Laçi vs Hapoel Be'er Sheva
The match will kick off at 17:00 on 17 Sep 2020, at Elbasan Arena in Elbasan. The referee for this fixture will be Jochem Kamphuis and the lineups for both teams will be updated a few hours before the match starts.
In their previous matches, Laçi won 1 games (Keşlə FK) and lost 0 while 0 games ended in draws . Laçi managed to score 0 goals and conceded 0 goals (0-0).
Hapoel Be'er Sheva won 3 matches of their last five (against Motherwell, Viktoria Plzeň, Slavia Praha), lost 0 and 2 fixtures ended in draws (against Hapoel Hadera, Bnei Sakhnin). The team scored 7 goals while conceding 1 (7-1).
The last direct match between Laçi and Hapoel Be'er Sheva was played on 17 Sep 20 and was won by Hapoel Be'er Sheva with 1-2.
Laçi vs Hapoel Be'er Sheva Prediction
According to the odds, Hapoel Be'er Sheva is the favourite of this match. A draw in Laçi - Hapoel Be'er Sheva stands at 3.50.
All live broadcasting information can be found at the top of the page. SportsPlus.Me provides only official streaming through our partner, bet365. If the match is present in their live streaming schedule you will be able to watch it live online.
Read More...
Players
Common / Attack
Passing / Duels
Defence / Goalkeeper
| | Player Name | Goals | Assists | Shots | Shots on goal | Dribbles (succ.) | Penalty won | Hit woodwork | Minutes played | Position |
| --- | --- | --- | --- | --- | --- | --- | --- | --- | --- | --- |
| | Adolf Selmani | 0 | 0 | 0 | 0 | 0 (0) | 0 | 0 | 90 | D |
| | Albion Marku | 0 | 0 | 0 | 0 | 0 (0) | 0 | 0 | 46 | M |
| | Aleksandar Ignjatović | 0 | 0 | 0 | 0 | 0 (0) | 0 | 0 | 90 | D |
| | Alen Sherri | 0 | 0 | 0 | 0 | 0 (0) | 0 | 0 | 90 | G |
| | Ardit Deliu | 0 | 0 | 0 | 0 | 0 (0) | 0 | 0 | 86 | M |
| | Donald Rapo | 0 | 0 | 0 | 0 | 0 (0) | 0 | 0 | 44 | D |
| | Elton Acolatse | 0 | 0 | 0 | 0 | 0 (0) | 0 | 0 | 90 | A |
| | Endrit Marku | 0 | 0 | 0 | 0 | 0 (0) | 0 | 0 | 44 | D |
| | Gaëtan Antony Varenne | 1 | 0 | 0 | 0 | 0 (0) | 0 | 0 | 29 | A |
| | Itamar Shviro | 0 | 0 | 0 | 0 | 0 (0) | 0 | 0 | 61 | A |
| | Jhonatan Alexander Agudelo Velásquez | 1 | 0 | 0 | 0 | 0 (0) | 0 | 0 | 29 | A |
| | Josué Filipe Soares Pesqueira | 0 | 0 | 0 | 0 | 0 (0) | 0 | 0 | 90 | M |
| | Juljan Shehu | 0 | 0 | 0 | 0 | 0 (0) | 0 | 0 | 46 | M |
| | Kyrian Nwabueze | 1 | 0 | 0 | 0 | 0 (0) | 0 | 0 | 89 | A |
| | Loai Taha | 0 | 0 | 0 | 0 | 0 (0) | 0 | 0 | 90 | D |
| | Maruwan Kabha | 0 | 0 | 0 | 0 | 0 (0) | 0 | 0 | 90 | M |
| | Miguel Ângelo Leonardo Vitor | 0 | 0 | 0 | 0 | 0 (0) | 0 | 0 | 90 | D |
| | Ohad Levita | 0 | 0 | 0 | 0 | 0 (0) | 0 | 0 | 90 | G |
| | Or Dadya | 0 | 0 | 0 | 0 | 0 (0) | 0 | 0 | 90 | D |
| | Redon Xhixha | 0 | 1 | 0 | 0 | 0 (0) | 0 | 0 | 90 | A |
| | Regi Lushkja | 0 | 0 | 0 | 0 | 0 (0) | 0 | 0 | 90 | A |
| | Renato Malota | 0 | 0 | 0 | 0 | 0 (0) | 0 | 0 | 1 | D |
| | Rotem Hatuel | 0 | 0 | 0 | 0 | 0 (0) | 0 | 0 | 16 | A |
| | Rudolf Turkaj | 0 | 0 | 0 | 0 | 0 (0) | 0 | 0 | 90 | D |
| | Sean Goldberg | 0 | 0 | 0 | 0 | 0 (0) | 0 | 0 | 90 | D |
| | Sintayehu Sallalich | 0 | 0 | 0 | 0 | 0 (0) | 0 | 0 | 74 | M |
| | Teldiano Guimaraes Franca Junior | 0 | 0 | 0 | 0 | 0 (0) | 0 | 0 | 90 | M |
| | Tomer Yosefi | 0 | 0 | 0 | 0 | 0 (0) | 0 | 0 | 61 | M |
| | Player Name | Passes | Key passes | Crosses (acc.) | Duels (won) | Dispossessed | Was fouled | Fouls commited |
| --- | --- | --- | --- | --- | --- | --- | --- | --- |
| | Adolf Selmani | 0 | 0 | 0 (0) | 0 (0) | 0 | 0 | 0 |
| | Albion Marku | 0 | 0 | 0 (0) | 0 (0) | 0 | 0 | 0 |
| | Aleksandar Ignjatović | 0 | 0 | 0 (0) | 0 (0) | 0 | 0 | 0 |
| | Alen Sherri | 0 | 0 | 0 (0) | 0 (0) | 0 | 0 | 0 |
| | Ardit Deliu | 0 | 0 | 0 (0) | 0 (0) | 0 | 0 | 0 |
| | Donald Rapo | 0 | 0 | 0 (0) | 0 (0) | 0 | 0 | 0 |
| | Elton Acolatse | 0 | 0 | 0 (0) | 0 (0) | 0 | 0 | 0 |
| | Endrit Marku | 0 | 0 | 0 (0) | 0 (0) | 0 | 0 | 0 |
| | Gaëtan Antony Varenne | 0 | 0 | 0 (0) | 0 (0) | 0 | 0 | 0 |
| | Itamar Shviro | 0 | 0 | 0 (0) | 0 (0) | 0 | 0 | 0 |
| | Jhonatan Alexander Agudelo Velásquez | 0 | 0 | 0 (0) | 0 (0) | 0 | 0 | 0 |
| | Josué Filipe Soares Pesqueira | 0 | 0 | 0 (0) | 0 (0) | 0 | 0 | 0 |
| | Juljan Shehu | 0 | 0 | 0 (0) | 0 (0) | 0 | 0 | 0 |
| | Kyrian Nwabueze | 0 | 0 | 0 (0) | 0 (0) | 0 | 0 | 0 |
| | Loai Taha | 0 | 0 | 0 (0) | 0 (0) | 0 | 0 | 0 |
| | Maruwan Kabha | 0 | 0 | 0 (0) | 0 (0) | 0 | 0 | 0 |
| | Miguel Ângelo Leonardo Vitor | 0 | 0 | 0 (0) | 0 (0) | 0 | 0 | 0 |
| | Ohad Levita | 0 | 0 | 0 (0) | 0 (0) | 0 | 0 | 0 |
| | Or Dadya | 0 | 0 | 0 (0) | 0 (0) | 0 | 0 | 0 |
| | Redon Xhixha | 0 | 0 | 0 (0) | 0 (0) | 0 | 0 | 0 |
| | Regi Lushkja | 0 | 0 | 0 (0) | 0 (0) | 0 | 0 | 0 |
| | Renato Malota | 0 | 0 | 0 (0) | 0 (0) | 0 | 0 | 0 |
| | Rotem Hatuel | 0 | 0 | 0 (0) | 0 (0) | 0 | 0 | 0 |
| | Rudolf Turkaj | 0 | 0 | 0 (0) | 0 (0) | 0 | 0 | 0 |
| | Sean Goldberg | 0 | 0 | 0 (0) | 0 (0) | 0 | 0 | 0 |
| | Sintayehu Sallalich | 0 | 0 | 0 (0) | 0 (0) | 0 | 0 | 0 |
| | Teldiano Guimaraes Franca Junior | 0 | 0 | 0 (0) | 0 (0) | 0 | 0 | 0 |
| | Tomer Yosefi | 0 | 0 | 0 (0) | 0 (0) | 0 | 0 | 0 |
| | Player Name | Clearances | Blocked shots | Interceptions | Tackles | Dribbles past | Penalty committed | Saves | Saves inside box |
| --- | --- | --- | --- | --- | --- | --- | --- | --- | --- |
| | Adolf Selmani | 0 | 0 | 0 | 0 | 0 | 0 | 0 | 0 |
| | Albion Marku | 0 | 0 | 0 | 0 | 0 | 0 | 0 | 0 |
| | Aleksandar Ignjatović | 0 | 0 | 0 | 0 | 0 | 0 | 0 | 0 |
| | Alen Sherri | 0 | 0 | 0 | 0 | 0 | 0 | 0 | 0 |
| | Ardit Deliu | 0 | 0 | 0 | 0 | 0 | 0 | 0 | 0 |
| | Donald Rapo | 0 | 0 | 0 | 0 | 0 | 0 | 0 | 0 |
| | Elton Acolatse | 0 | 0 | 0 | 0 | 0 | 0 | 0 | 0 |
| | Endrit Marku | 0 | 0 | 0 | 0 | 0 | 0 | 0 | 0 |
| | Gaëtan Antony Varenne | 0 | 0 | 0 | 0 | 0 | 0 | 0 | 0 |
| | Itamar Shviro | 0 | 0 | 0 | 0 | 0 | 0 | 0 | 0 |
| | Jhonatan Alexander Agudelo Velásquez | 0 | 0 | 0 | 0 | 0 | 0 | 0 | 0 |
| | Josué Filipe Soares Pesqueira | 0 | 0 | 0 | 0 | 0 | 0 | 0 | 0 |
| | Juljan Shehu | 0 | 0 | 0 | 0 | 0 | 0 | 0 | 0 |
| | Kyrian Nwabueze | 0 | 0 | 0 | 0 | 0 | 0 | 0 | 0 |
| | Loai Taha | 0 | 0 | 0 | 0 | 0 | 0 | 0 | 0 |
| | Maruwan Kabha | 0 | 0 | 0 | 0 | 0 | 0 | 0 | 0 |
| | Miguel Ângelo Leonardo Vitor | 0 | 0 | 0 | 0 | 0 | 0 | 0 | 0 |
| | Ohad Levita | 0 | 0 | 0 | 0 | 0 | 0 | 0 | 0 |
| | Or Dadya | 0 | 0 | 0 | 0 | 0 | 0 | 0 | 0 |
| | Redon Xhixha | 0 | 0 | 0 | 0 | 0 | 0 | 0 | 0 |
| | Regi Lushkja | 0 | 0 | 0 | 0 | 0 | 0 | 0 | 0 |
| | Renato Malota | 0 | 0 | 0 | 0 | 0 | 0 | 0 | 0 |
| | Rotem Hatuel | 0 | 0 | 0 | 0 | 0 | 0 | 0 | 0 |
| | Rudolf Turkaj | 0 | 0 | 0 | 0 | 0 | 0 | 0 | 0 |
| | Sean Goldberg | 0 | 0 | 0 | 0 | 0 | 0 | 0 | 0 |
| | Sintayehu Sallalich | 0 | 0 | 0 | 0 | 0 | 0 | 0 | 0 |
| | Teldiano Guimaraes Franca Junior | 0 | 0 | 0 | 0 | 0 | 0 | 0 | 0 |
| | Tomer Yosefi | 0 | 0 | 0 | 0 | 0 | 0 | 0 | 0 |