Granada - Lokomotivi Tbilisi
Last Update 22 Oct 2020, 16:50
Granada vs Lokomotivi Tbilisi live stream and TV broadcast
24 Sep 2020, 18:00
Granada vs Lokomotivi Tbilisi
Location: Granada
Venue: Estadio Nuevo Los Cármenes
Referee: Serdar Gözübüyük
Live streaming
TV Stations
Live comments
Data will be available at kick off time or sooner
Data will be available at kick off time or sooner
Granada vs Lokomotivi Tbilisi Pre-Match Odds
| | Granada | Draw | Lokomotivi Tbilisi |
| --- | --- | --- | --- |
| Ladbrokes | 1.05 | 13.00 | 34.00 |
| bwin | 1.03 | 10.00 | 23.00 |
| WilliamHill | 1.02 | 11.00 | 51.00 |
| Bet-At-Home | 1.04 | 12.00 | 29.00 |
Statistics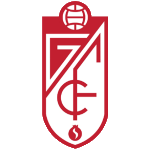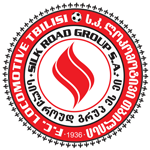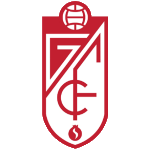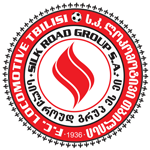 About Granada vs Lokomotivi Tbilisi
The match will kick off at 18:00 on 24 Sep 2020, at Estadio Nuevo Los Cármenes in Granada. The referee for this fixture will be Serdar Gözübüyük and the lineups for both teams will be updated a few hours before the match starts.
In their previous matches, Granada won 3 games (Sevilla, PSV, Getafe) and lost 0 while 2 games ended in draws (against Cádiz, PAOK). Granada managed to score 5 goals and conceded 2 goals (5-2).
Lokomotivi Tbilisi won 2 matches of their last five (against Universitatea Craiova, Dinamo Moskva), lost 0 and 0 fixtures ended in draws . The team scored 4 goals while conceding 2 (4-2).
The last direct match between Granada and Lokomotivi Tbilisi was played on 24 Sep 20 and was won by Granada with 2-0.
Granada vs Lokomotivi Tbilisi Prediction
According to the odds, Granada is the favourite of this match. A draw in Granada - Lokomotivi Tbilisi stands at 13.00.
All live broadcasting information can be found at the top of the page. SportsPlus.Me provides only official streaming through our partner, bet365. If the match is present in their live streaming schedule you will be able to watch it live online.
Read More...
Players
Common / Attack
Passing / Duels
Defence / Goalkeeper
| | Player Name | Goals | Assists | Shots | Shots on goal | Dribbles (succ.) | Penalty won | Hit woodwork | Minutes played | Position |
| --- | --- | --- | --- | --- | --- | --- | --- | --- | --- | --- |
| | Alberto Soro Álvarez | 0 | 0 | 0 | 0 | 0 (0) | 0 | 0 | 33 | M |
| | Aleksandre Gureshidze | 0 | 0 | 0 | 0 | 0 (0) | 0 | 0 | 90 | D |
| | Aleksandre Kobakhidze | 0 | 0 | 0 | 0 | 0 (0) | 0 | 0 | 24 | M |
| | Beka Dartsmelia | 0 | 0 | 0 | 0 | 0 (0) | 0 | 0 | 90 | M |
| | Carlos Neva Tey | 0 | 0 | 0 | 0 | 0 (0) | 0 | 0 | 90 | D |
| | Darwin Daniel Machís Marcano | 1 | 0 | 0 | 0 | 0 (0) | 0 | 0 | 79 | M |
| | Dato Kirkitadze | 0 | 0 | 0 | 0 | 0 (0) | 0 | 0 | 90 | M |
| | Davit Samurkasovi | 0 | 0 | 0 | 0 | 0 (0) | 0 | 0 | 60 | M |
| | Davit Ubilava | 0 | 0 | 0 | 0 | 0 (0) | 0 | 0 | 90 | M |
| | Germán Sánchez Barahona | 0 | 0 | 0 | 0 | 0 (0) | 0 | 0 | 90 | D |
| | Giorgi Gabadze | 0 | 0 | 0 | 0 | 0 (0) | 0 | 0 | 59 | D |
| | Giorgi Mamardashvili | 0 | 0 | 0 | 0 | 0 (0) | 0 | 0 | 90 | G |
| | Imran Oulad Omar | 0 | 0 | 0 | 0 | 0 (0) | 0 | 0 | 71 | M |
| | Irakli Sikharulidze | 0 | 0 | 0 | 0 | 0 (0) | 0 | 0 | 90 | A |
| | Jesús Vallejo Lázaro | 0 | 0 | 0 | 0 | 0 (0) | 0 | 0 | 90 | D |
| | Jorge Molina Vidal | 1 | 0 | 0 | 0 | 0 (0) | 0 | 0 | 28 | A |
| | José Antonio Rodríguez Díaz | 0 | 0 | 0 | 0 | 0 (0) | 0 | 0 | 16 | M |
| | Luis Milla Manzanares | 0 | 0 | 0 | 0 | 0 (0) | 0 | 0 | 90 | M |
| | Mamia Gavashelishvili | 0 | 0 | 0 | 0 | 0 (0) | 0 | 0 | 20 | A |
| | Maxime Gonalons | 0 | 0 | 0 | 0 | 0 (0) | 0 | 0 | 90 | M |
| | Nika Sandokhadze | 0 | 0 | 0 | 0 | 0 (0) | 0 | 0 | 90 | D |
| | Rati Mtchedlishvili | 0 | 0 | 0 | 0 | 0 (0) | 0 | 0 | 35 | D |
| | Robert Kenedy Nunes do Nascimento | 0 | 0 | 0 | 0 | 0 (0) | 0 | 0 | 62 | M |
| | Roberto Soldado Rillo | 0 | 0 | 0 | 0 | 0 (0) | 0 | 0 | 67 | A |
| | Rui Tiago Dantas da Silva | 0 | 0 | 0 | 0 | 0 (0) | 0 | 0 | 90 | G |
| | Teimuraz Shonia | 0 | 0 | 0 | 0 | 0 (0) | 0 | 0 | 90 | M |
| | Víctor David Díaz Miguel | 0 | 0 | 0 | 0 | 0 (0) | 0 | 0 | 90 | D |
| | Ángel Montoro Sánchez | 0 | 0 | 0 | 0 | 0 (0) | 0 | 0 | 90 | M |
| | Player Name | Passes | Key passes | Crosses (acc.) | Duels (won) | Dispossessed | Was fouled | Fouls commited |
| --- | --- | --- | --- | --- | --- | --- | --- | --- |
| | Alberto Soro Álvarez | 0 | 0 | 0 (0) | 0 (0) | 0 | 0 | 0 |
| | Aleksandre Gureshidze | 0 | 0 | 0 (0) | 0 (0) | 0 | 0 | 0 |
| | Aleksandre Kobakhidze | 0 | 0 | 0 (0) | 0 (0) | 0 | 0 | 0 |
| | Beka Dartsmelia | 0 | 0 | 0 (0) | 0 (0) | 0 | 0 | 0 |
| | Carlos Neva Tey | 0 | 0 | 0 (0) | 0 (0) | 0 | 0 | 0 |
| | Darwin Daniel Machís Marcano | 0 | 0 | 0 (0) | 0 (0) | 0 | 0 | 0 |
| | Dato Kirkitadze | 0 | 0 | 0 (0) | 0 (0) | 0 | 0 | 0 |
| | Davit Samurkasovi | 0 | 0 | 0 (0) | 0 (0) | 0 | 0 | 0 |
| | Davit Ubilava | 0 | 0 | 0 (0) | 0 (0) | 0 | 0 | 0 |
| | Germán Sánchez Barahona | 0 | 0 | 0 (0) | 0 (0) | 0 | 0 | 0 |
| | Giorgi Gabadze | 0 | 0 | 0 (0) | 0 (0) | 0 | 0 | 0 |
| | Giorgi Mamardashvili | 0 | 0 | 0 (0) | 0 (0) | 0 | 0 | 0 |
| | Imran Oulad Omar | 0 | 0 | 0 (0) | 0 (0) | 0 | 0 | 0 |
| | Irakli Sikharulidze | 0 | 0 | 0 (0) | 0 (0) | 0 | 0 | 0 |
| | Jesús Vallejo Lázaro | 0 | 0 | 0 (0) | 0 (0) | 0 | 0 | 0 |
| | Jorge Molina Vidal | 0 | 0 | 0 (0) | 0 (0) | 0 | 0 | 0 |
| | José Antonio Rodríguez Díaz | 0 | 0 | 0 (0) | 0 (0) | 0 | 0 | 0 |
| | Luis Milla Manzanares | 0 | 0 | 0 (0) | 0 (0) | 0 | 0 | 0 |
| | Mamia Gavashelishvili | 0 | 0 | 0 (0) | 0 (0) | 0 | 0 | 0 |
| | Maxime Gonalons | 0 | 0 | 0 (0) | 0 (0) | 0 | 0 | 0 |
| | Nika Sandokhadze | 0 | 0 | 0 (0) | 0 (0) | 0 | 0 | 0 |
| | Rati Mtchedlishvili | 0 | 0 | 0 (0) | 0 (0) | 0 | 0 | 0 |
| | Robert Kenedy Nunes do Nascimento | 0 | 0 | 0 (0) | 0 (0) | 0 | 0 | 0 |
| | Roberto Soldado Rillo | 0 | 0 | 0 (0) | 0 (0) | 0 | 0 | 0 |
| | Rui Tiago Dantas da Silva | 0 | 0 | 0 (0) | 0 (0) | 0 | 0 | 0 |
| | Teimuraz Shonia | 0 | 0 | 0 (0) | 0 (0) | 0 | 0 | 0 |
| | Víctor David Díaz Miguel | 0 | 0 | 0 (0) | 0 (0) | 0 | 0 | 0 |
| | Ángel Montoro Sánchez | 0 | 0 | 0 (0) | 0 (0) | 0 | 0 | 0 |
| | Player Name | Clearances | Blocked shots | Interceptions | Tackles | Dribbles past | Penalty committed | Saves | Saves inside box |
| --- | --- | --- | --- | --- | --- | --- | --- | --- | --- |
| | Alberto Soro Álvarez | 0 | 0 | 0 | 0 | 0 | 0 | 0 | 0 |
| | Aleksandre Gureshidze | 0 | 0 | 0 | 0 | 0 | 0 | 0 | 0 |
| | Aleksandre Kobakhidze | 0 | 0 | 0 | 0 | 0 | 0 | 0 | 0 |
| | Beka Dartsmelia | 0 | 0 | 0 | 0 | 0 | 0 | 0 | 0 |
| | Carlos Neva Tey | 0 | 0 | 0 | 0 | 0 | 0 | 0 | 0 |
| | Darwin Daniel Machís Marcano | 0 | 0 | 0 | 0 | 0 | 0 | 0 | 0 |
| | Dato Kirkitadze | 0 | 0 | 0 | 0 | 0 | 0 | 0 | 0 |
| | Davit Samurkasovi | 0 | 0 | 0 | 0 | 0 | 0 | 0 | 0 |
| | Davit Ubilava | 0 | 0 | 0 | 0 | 0 | 0 | 0 | 0 |
| | Germán Sánchez Barahona | 0 | 0 | 0 | 0 | 0 | 0 | 0 | 0 |
| | Giorgi Gabadze | 0 | 0 | 0 | 0 | 0 | 0 | 0 | 0 |
| | Giorgi Mamardashvili | 0 | 0 | 0 | 0 | 0 | 0 | 0 | 0 |
| | Imran Oulad Omar | 0 | 0 | 0 | 0 | 0 | 0 | 0 | 0 |
| | Irakli Sikharulidze | 0 | 0 | 0 | 0 | 0 | 0 | 0 | 0 |
| | Jesús Vallejo Lázaro | 0 | 0 | 0 | 0 | 0 | 0 | 0 | 0 |
| | Jorge Molina Vidal | 0 | 0 | 0 | 0 | 0 | 0 | 0 | 0 |
| | José Antonio Rodríguez Díaz | 0 | 0 | 0 | 0 | 0 | 0 | 0 | 0 |
| | Luis Milla Manzanares | 0 | 0 | 0 | 0 | 0 | 0 | 0 | 0 |
| | Mamia Gavashelishvili | 0 | 0 | 0 | 0 | 0 | 0 | 0 | 0 |
| | Maxime Gonalons | 0 | 0 | 0 | 0 | 0 | 0 | 0 | 0 |
| | Nika Sandokhadze | 0 | 0 | 0 | 0 | 0 | 0 | 0 | 0 |
| | Rati Mtchedlishvili | 0 | 0 | 0 | 0 | 0 | 0 | 0 | 0 |
| | Robert Kenedy Nunes do Nascimento | 0 | 0 | 0 | 0 | 0 | 0 | 0 | 0 |
| | Roberto Soldado Rillo | 0 | 0 | 0 | 0 | 0 | 0 | 0 | 0 |
| | Rui Tiago Dantas da Silva | 0 | 0 | 0 | 0 | 0 | 0 | 0 | 0 |
| | Teimuraz Shonia | 0 | 0 | 0 | 0 | 0 | 0 | 0 | 0 |
| | Víctor David Díaz Miguel | 0 | 0 | 0 | 0 | 0 | 0 | 0 | 0 |
| | Ángel Montoro Sánchez | 0 | 0 | 0 | 0 | 0 | 0 | 0 | 0 |