Rangers - Galatasaray
Last Update 19 Oct 2020, 02:45
Rangers vs Galatasaray live stream and TV broadcast
01 Oct 2020, 18:45
Rangers vs Galatasaray
Location: Glasgow
Venue: Ibrox Stadium
Referee: Andris Treimanis
Live streaming
TV Stations
Live comments
Data will be available at kick off time or sooner
Data will be available at kick off time or sooner
Rangers vs Galatasaray Pre-Match Odds
| | Rangers | Draw | Galatasaray |
| --- | --- | --- | --- |
| WilliamHill | 1.60 | 3.90 | 4.50 |
| 1xbet | 1.69 | 4.40 | 4.71 |
| bwin | 1.62 | 3.90 | 4.25 |
| Ladbrokes | 1.67 | 3.80 | 4.80 |
| Bet-At-Home | 1.62 | 4.10 | 4.60 |
Statistics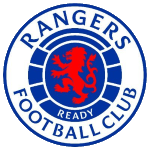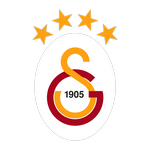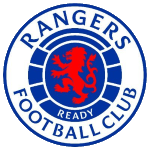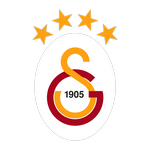 About Rangers vs Galatasaray
The match will kick off at 18:45 on 01 Oct 2020, at Ibrox Stadium in Glasgow. The referee for this fixture will be Andris Treimanis and the lineups for both teams will be updated a few hours before the match starts.
In their previous matches, Rangers won 5 games (Motherwell, Ross County, Celtic, Standard Liège, Livingston) and lost 0 while 0 games ended in draws . Rangers managed to score 13 goals and conceded 1 goals (13-1).
Galatasaray won 2 matches of their last five (against Hajduk Split, BB Erzurumspor), lost 2 (with Kasımpaşa, Alanyaspor) and 1 fixtures ended in draws (against Fenerbahçe). The team scored 5 goals while conceding 4 (5-4).
The last direct match between Rangers and Galatasaray was played on 01 Oct 20 and was won by Rangers with 2-1.
Rangers vs Galatasaray Prediction
According to the odds, Rangers is the favourite of this match. A draw in Rangers - Galatasaray stands at 3.90.
All live broadcasting information can be found at the top of the page. SportsPlus.Me provides only official streaming through our partner, bet365. If the match is present in their live streaming schedule you will be able to watch it live online.
Read More...
Players
Common / Attack
Passing / Duels
Defence / Goalkeeper
| | Player Name | Goals | Assists | Shots | Shots on goal | Dribbles (succ.) | Penalty won | Hit woodwork | Minutes played | Position |
| --- | --- | --- | --- | --- | --- | --- | --- | --- | --- | --- |
| | Alfredo José Morelos Aviléz | 0 | 0 | 0 | 0 | 0 (0) | 0 | 0 | 87 | A |
| | Allan McGregor | 0 | 0 | 0 | 0 | 0 (0) | 0 | 0 | 90 | G |
| | Borna Barišić | 0 | 1 | 0 | 0 | 0 (0) | 0 | 0 | 90 | D |
| | Christian Luyindama Nekadio | 0 | 0 | 0 | 0 | 0 (0) | 0 | 0 | 90 | D |
| | Connor Goldson | 0 | 0 | 0 | 0 | 0 (0) | 0 | 0 | 90 | D |
| | Cédric Itten | 0 | 0 | 0 | 0 | 0 (0) | 0 | 0 | 3 | A |
| | Emre Kılınç | 0 | 0 | 0 | 0 | 0 (0) | 0 | 0 | 90 | M |
| | Fatih Öztürk | 0 | 0 | 0 | 0 | 0 (0) | 0 | 0 | 90 | G |
| | Filip Helander | 0 | 0 | 0 | 0 | 0 (0) | 0 | 0 | 90 | D |
| | Glen Kamara | 0 | 0 | 0 | 0 | 0 (0) | 0 | 0 | 90 | M |
| | Ianis Hagi | 0 | 1 | 0 | 0 | 0 (0) | 0 | 0 | 78 | M |
| | James Tavernier | 1 | 0 | 0 | 0 | 0 (0) | 0 | 0 | 90 | D |
| | Marcos do Nascimento Teixeira | 1 | 0 | 0 | 0 | 0 (0) | 0 | 0 | 90 | D |
| | Martin Linnes | 0 | 0 | 0 | 0 | 0 (0) | 0 | 0 | 90 | D |
| | Mbaye Diagne | 0 | 0 | 0 | 0 | 0 (0) | 0 | 0 | 17 | A |
| | Oghenekaro Etebo | 0 | 0 | 0 | 0 | 0 (0) | 0 | 0 | 24 | M |
| | Omar Elabdellaoui | 0 | 0 | 0 | 0 | 0 (0) | 0 | 0 | 90 | D |
| | Radamel Falcao García Zárate | 0 | 0 | 0 | 0 | 0 (0) | 0 | 0 | 90 | A |
| | Ryan Guno Babel | 0 | 0 | 0 | 0 | 0 (0) | 0 | 0 | 65 | A |
| | Ryan Jack | 0 | 0 | 0 | 0 | 0 (0) | 0 | 0 | 12 | M |
| | Ryan Kent | 0 | 0 | 0 | 0 | 0 (0) | 0 | 0 | 90 | A |
| | Scott Arfield | 1 | 0 | 0 | 0 | 0 (0) | 0 | 0 | 90 | M |
| | Sofiane Feghouli | 0 | 0 | 0 | 0 | 0 (0) | 0 | 0 | 73 | M |
| | Steven Davis | 0 | 0 | 0 | 0 | 0 (0) | 0 | 0 | 90 | M |
| | Taylan Antalyalı | 0 | 0 | 0 | 0 | 0 (0) | 0 | 0 | 90 | M |
| | Younès Belhanda | 0 | 0 | 0 | 0 | 0 (0) | 0 | 0 | 66 | M |
| | Ömer Bayram | 0 | 1 | 0 | 0 | 0 (0) | 0 | 0 | 25 | M |
| | Player Name | Passes | Key passes | Crosses (acc.) | Duels (won) | Dispossessed | Was fouled | Fouls commited |
| --- | --- | --- | --- | --- | --- | --- | --- | --- |
| | Alfredo José Morelos Aviléz | 0 | 0 | 0 (0) | 0 (0) | 0 | 0 | 0 |
| | Allan McGregor | 0 | 0 | 0 (0) | 0 (0) | 0 | 0 | 0 |
| | Borna Barišić | 0 | 0 | 0 (0) | 0 (0) | 0 | 0 | 0 |
| | Christian Luyindama Nekadio | 0 | 0 | 0 (0) | 0 (0) | 0 | 0 | 0 |
| | Connor Goldson | 0 | 0 | 0 (0) | 0 (0) | 0 | 0 | 0 |
| | Cédric Itten | 0 | 0 | 0 (0) | 0 (0) | 0 | 0 | 0 |
| | Emre Kılınç | 0 | 0 | 0 (0) | 0 (0) | 0 | 0 | 0 |
| | Fatih Öztürk | 0 | 0 | 0 (0) | 0 (0) | 0 | 0 | 0 |
| | Filip Helander | 0 | 0 | 0 (0) | 0 (0) | 0 | 0 | 0 |
| | Glen Kamara | 0 | 0 | 0 (0) | 0 (0) | 0 | 0 | 0 |
| | Ianis Hagi | 0 | 0 | 0 (0) | 0 (0) | 0 | 0 | 0 |
| | James Tavernier | 0 | 0 | 0 (0) | 0 (0) | 0 | 0 | 0 |
| | Marcos do Nascimento Teixeira | 0 | 0 | 0 (0) | 0 (0) | 0 | 0 | 0 |
| | Martin Linnes | 0 | 0 | 0 (0) | 0 (0) | 0 | 0 | 0 |
| | Mbaye Diagne | 0 | 0 | 0 (0) | 0 (0) | 0 | 0 | 0 |
| | Oghenekaro Etebo | 0 | 0 | 0 (0) | 0 (0) | 0 | 0 | 0 |
| | Omar Elabdellaoui | 0 | 0 | 0 (0) | 0 (0) | 0 | 0 | 0 |
| | Radamel Falcao García Zárate | 0 | 0 | 0 (0) | 0 (0) | 0 | 0 | 0 |
| | Ryan Guno Babel | 0 | 0 | 0 (0) | 0 (0) | 0 | 0 | 0 |
| | Ryan Jack | 0 | 0 | 0 (0) | 0 (0) | 0 | 0 | 0 |
| | Ryan Kent | 0 | 0 | 0 (0) | 0 (0) | 0 | 0 | 0 |
| | Scott Arfield | 0 | 0 | 0 (0) | 0 (0) | 0 | 0 | 0 |
| | Sofiane Feghouli | 0 | 0 | 0 (0) | 0 (0) | 0 | 0 | 0 |
| | Steven Davis | 0 | 0 | 0 (0) | 0 (0) | 0 | 0 | 0 |
| | Taylan Antalyalı | 0 | 0 | 0 (0) | 0 (0) | 0 | 0 | 0 |
| | Younès Belhanda | 0 | 0 | 0 (0) | 0 (0) | 0 | 0 | 0 |
| | Ömer Bayram | 0 | 0 | 0 (0) | 0 (0) | 0 | 0 | 0 |
| | Player Name | Clearances | Blocked shots | Interceptions | Tackles | Dribbles past | Penalty committed | Saves | Saves inside box |
| --- | --- | --- | --- | --- | --- | --- | --- | --- | --- |
| | Alfredo José Morelos Aviléz | 0 | 0 | 0 | 0 | 0 | 0 | 0 | 0 |
| | Allan McGregor | 0 | 0 | 0 | 0 | 0 | 0 | 0 | 0 |
| | Borna Barišić | 0 | 0 | 0 | 0 | 0 | 0 | 0 | 0 |
| | Christian Luyindama Nekadio | 0 | 0 | 0 | 0 | 0 | 0 | 0 | 0 |
| | Connor Goldson | 0 | 0 | 0 | 0 | 0 | 0 | 0 | 0 |
| | Cédric Itten | 0 | 0 | 0 | 0 | 0 | 0 | 0 | 0 |
| | Emre Kılınç | 0 | 0 | 0 | 0 | 0 | 0 | 0 | 0 |
| | Fatih Öztürk | 0 | 0 | 0 | 0 | 0 | 0 | 0 | 0 |
| | Filip Helander | 0 | 0 | 0 | 0 | 0 | 0 | 0 | 0 |
| | Glen Kamara | 0 | 0 | 0 | 0 | 0 | 0 | 0 | 0 |
| | Ianis Hagi | 0 | 0 | 0 | 0 | 0 | 0 | 0 | 0 |
| | James Tavernier | 0 | 0 | 0 | 0 | 0 | 0 | 0 | 0 |
| | Marcos do Nascimento Teixeira | 0 | 0 | 0 | 0 | 0 | 0 | 0 | 0 |
| | Martin Linnes | 0 | 0 | 0 | 0 | 0 | 0 | 0 | 0 |
| | Mbaye Diagne | 0 | 0 | 0 | 0 | 0 | 0 | 0 | 0 |
| | Oghenekaro Etebo | 0 | 0 | 0 | 0 | 0 | 0 | 0 | 0 |
| | Omar Elabdellaoui | 0 | 0 | 0 | 0 | 0 | 0 | 0 | 0 |
| | Radamel Falcao García Zárate | 0 | 0 | 0 | 0 | 0 | 0 | 0 | 0 |
| | Ryan Guno Babel | 0 | 0 | 0 | 0 | 0 | 0 | 0 | 0 |
| | Ryan Jack | 0 | 0 | 0 | 0 | 0 | 0 | 0 | 0 |
| | Ryan Kent | 0 | 0 | 0 | 0 | 0 | 0 | 0 | 0 |
| | Scott Arfield | 0 | 0 | 0 | 0 | 0 | 0 | 0 | 0 |
| | Sofiane Feghouli | 0 | 0 | 0 | 0 | 0 | 0 | 0 | 0 |
| | Steven Davis | 0 | 0 | 0 | 0 | 0 | 0 | 0 | 0 |
| | Taylan Antalyalı | 0 | 0 | 0 | 0 | 0 | 0 | 0 | 0 |
| | Younès Belhanda | 0 | 0 | 0 | 0 | 0 | 0 | 0 | 0 |
| | Ömer Bayram | 0 | 0 | 0 | 0 | 0 | 0 | 0 | 0 |