Neftçi - Galatasaray
Last Update 22 Oct 2020, 20:20
Neftçi vs Galatasaray live stream and TV broadcast
17 Sep 2020, 16:00
Neftçi vs Galatasaray
Location: Baku
Venue: Bakı Olimpiya Stadionu
Referee: Kevin Clancy
Live streaming
TV Stations
Live comments
bet365
BetClic.fr
Spor Smart
Data will be available at kick off time or sooner
Neftçi vs Galatasaray Pre-Match Odds
| | Neftçi | Draw | Galatasaray |
| --- | --- | --- | --- |
| 1xbet | 7.84 | 4.95 | 1.43 |
| bwin | 6.75 | 4.60 | 1.36 |
| Bet-At-Home | 6.20 | 4.30 | 1.40 |
| Ladbrokes | 7.50 | 4.60 | 1.40 |
Statistics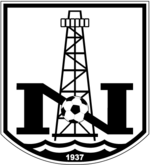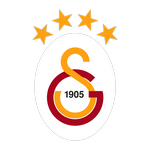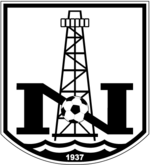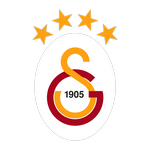 About Neftçi vs Galatasaray
The match will kick off at 16:00 on 17 Sep 2020, at Bakı Olimpiya Stadionu in Baku. The referee for this fixture will be Kevin Clancy and the lineups for both teams will be updated a few hours before the match starts.
In their previous matches, Neftçi won 3 games (Qarabağ, Sabah, Keşlə FK) and lost 1 (with Zira) while 1 games ended in draws (against Qabala). Neftçi managed to score 5 goals and conceded 3 goals (5-3).
Galatasaray won 1 matches of their last five (against BB Erzurumspor), lost 3 (with Rangers, Kasımpaşa, Alanyaspor) and 1 fixtures ended in draws (against Fenerbahçe). The team scored 4 goals while conceding 6 (4-6).
The last direct match between Neftçi and Galatasaray was played on 17 Sep 20 and was won by Galatasaray with 1-3.
Neftçi vs Galatasaray Prediction
According to the odds, Galatasaray is the favourite of this match. A draw in Neftçi - Galatasaray stands at 4.95.
All live broadcasting information can be found at the top of the page. SportsPlus.Me provides only official streaming through our partner, bet365. If the match is present in their live streaming schedule you will be able to watch it live online.
This match will be live on TV on the following stations: bet365, BetClic.frSpor Smart, . The full list of TV stations can be found at the top of the page. Of course, some matches are not televised but you can still follow them online, if live streaming is available.
Read More...
Players
Common / Attack
Passing / Duels
Defence / Goalkeeper
| | Player Name | Goals | Assists | Shots | Shots on goal | Dribbles (succ.) | Penalty won | Hit woodwork | Minutes played | Position |
| --- | --- | --- | --- | --- | --- | --- | --- | --- | --- | --- |
| | Anton Krivotsyuk | 0 | 0 | 0 | 0 | 0 (0) | 0 | 0 | 90 | D |
| | Arda Turan | 0 | 0 | 0 | 0 | 0 (0) | 0 | 0 | 27 | M |
| | Christian Luyindama Nekadio | 1 | 0 | 0 | 0 | 0 (0) | 0 | 0 | 90 | D |
| | Emin Mahmudov | 0 | 1 | 0 | 0 | 0 (0) | 0 | 0 | 90 | M |
| | Emre Kılınç | 0 | 0 | 0 | 0 | 0 (0) | 0 | 0 | 67 | M |
| | Fatih Öztürk | 0 | 0 | 0 | 0 | 0 (0) | 0 | 0 | 90 | G |
| | Jimmy Durmaz | 0 | 0 | 0 | 0 | 0 (0) | 0 | 0 | 11 | M |
| | Mamadou Kane | 0 | 0 | 0 | 0 | 0 (0) | 0 | 0 | 90 | M |
| | Mamadou Pape Mbodj | 1 | 0 | 0 | 0 | 0 (0) | 0 | 0 | 90 | D |
| | Marcelo Josemir Saracchi Pintos | 0 | 0 | 0 | 0 | 0 (0) | 0 | 0 | 90 | D |
| | Marcos do Nascimento Teixeira | 0 | 0 | 0 | 0 | 0 (0) | 0 | 0 | 90 | D |
| | Martin Linnes | 0 | 1 | 0 | 0 | 0 (0) | 0 | 0 | 90 | D |
| | Mbaye Diagne | 2 | 0 | 0 | 0 | 0 (0) | 0 | 0 | 90 | A |
| | Mirabdulla Abbasov | 0 | 0 | 0 | 0 | 0 (0) | 0 | 0 | 18 | A |
| | Namiq Ələsgərov | 0 | 0 | 0 | 0 | 0 (0) | 0 | 0 | 65 | M |
| | Ryan Guno Babel | 0 | 0 | 0 | 0 | 0 (0) | 0 | 0 | 83 | A |
| | Sabir Bougrine | 0 | 0 | 0 | 0 | 0 (0) | 0 | 0 | 24 | M |
| | Saman Nariman Jahan | 0 | 0 | 0 | 0 | 0 (0) | 0 | 0 | 70 | M |
| | Sofiane Feghouli | 0 | 0 | 0 | 0 | 0 (0) | 0 | 0 | 48 | M |
| | Taylan Antalyalı | 0 | 1 | 0 | 0 | 0 (0) | 0 | 0 | 90 | M |
| | Thallyson Augusto Tavares Dias | 0 | 0 | 0 | 0 | 0 (0) | 0 | 0 | 29 | D |
| | Vojislav Stanković | 0 | 0 | 0 | 0 | 0 (0) | 0 | 0 | 90 | D |
| | Younès Belhanda | 0 | 0 | 0 | 0 | 0 (0) | 0 | 0 | 46 | M |
| | Yusuf Lawal | 0 | 0 | 0 | 0 | 0 (0) | 0 | 0 | 90 | A |
| | Ziyadxan Mämmädov | 0 | 0 | 0 | 0 | 0 (0) | 0 | 0 | 90 | G |
| | Ömer Bayram | 0 | 1 | 0 | 0 | 0 (0) | 0 | 0 | 90 | M |
| | Ömər Buludov | 0 | 0 | 0 | 0 | 0 (0) | 0 | 0 | 90 | D |
| | Player Name | Passes | Key passes | Crosses (acc.) | Duels (won) | Dispossessed | Was fouled | Fouls commited |
| --- | --- | --- | --- | --- | --- | --- | --- | --- |
| | Anton Krivotsyuk | 0 | 0 | 0 (0) | 0 (0) | 0 | 0 | 0 |
| | Arda Turan | 0 | 0 | 0 (0) | 0 (0) | 0 | 0 | 0 |
| | Christian Luyindama Nekadio | 0 | 0 | 0 (0) | 0 (0) | 0 | 0 | 0 |
| | Emin Mahmudov | 0 | 0 | 0 (0) | 0 (0) | 0 | 0 | 0 |
| | Emre Kılınç | 0 | 0 | 0 (0) | 0 (0) | 0 | 0 | 0 |
| | Fatih Öztürk | 0 | 0 | 0 (0) | 0 (0) | 0 | 0 | 0 |
| | Jimmy Durmaz | 0 | 0 | 0 (0) | 0 (0) | 0 | 0 | 0 |
| | Mamadou Kane | 0 | 0 | 0 (0) | 0 (0) | 0 | 0 | 0 |
| | Mamadou Pape Mbodj | 0 | 0 | 0 (0) | 0 (0) | 0 | 0 | 0 |
| | Marcelo Josemir Saracchi Pintos | 0 | 0 | 0 (0) | 0 (0) | 0 | 0 | 0 |
| | Marcos do Nascimento Teixeira | 0 | 0 | 0 (0) | 0 (0) | 0 | 0 | 0 |
| | Martin Linnes | 0 | 0 | 0 (0) | 0 (0) | 0 | 0 | 0 |
| | Mbaye Diagne | 0 | 0 | 0 (0) | 0 (0) | 0 | 0 | 0 |
| | Mirabdulla Abbasov | 0 | 0 | 0 (0) | 0 (0) | 0 | 0 | 0 |
| | Namiq Ələsgərov | 0 | 0 | 0 (0) | 0 (0) | 0 | 0 | 0 |
| | Ryan Guno Babel | 0 | 0 | 0 (0) | 0 (0) | 0 | 0 | 0 |
| | Sabir Bougrine | 0 | 0 | 0 (0) | 0 (0) | 0 | 0 | 0 |
| | Saman Nariman Jahan | 0 | 0 | 0 (0) | 0 (0) | 0 | 0 | 0 |
| | Sofiane Feghouli | 0 | 0 | 0 (0) | 0 (0) | 0 | 0 | 0 |
| | Taylan Antalyalı | 0 | 0 | 0 (0) | 0 (0) | 0 | 0 | 0 |
| | Thallyson Augusto Tavares Dias | 0 | 0 | 0 (0) | 0 (0) | 0 | 0 | 0 |
| | Vojislav Stanković | 0 | 0 | 0 (0) | 0 (0) | 0 | 0 | 0 |
| | Younès Belhanda | 0 | 0 | 0 (0) | 0 (0) | 0 | 0 | 0 |
| | Yusuf Lawal | 0 | 0 | 0 (0) | 0 (0) | 0 | 0 | 0 |
| | Ziyadxan Mämmädov | 0 | 0 | 0 (0) | 0 (0) | 0 | 0 | 0 |
| | Ömer Bayram | 0 | 0 | 0 (0) | 0 (0) | 0 | 0 | 0 |
| | Ömər Buludov | 0 | 0 | 0 (0) | 0 (0) | 0 | 0 | 0 |
| | Player Name | Clearances | Blocked shots | Interceptions | Tackles | Dribbles past | Penalty committed | Saves | Saves inside box |
| --- | --- | --- | --- | --- | --- | --- | --- | --- | --- |
| | Anton Krivotsyuk | 0 | 0 | 0 | 0 | 0 | 0 | 0 | 0 |
| | Arda Turan | 0 | 0 | 0 | 0 | 0 | 0 | 0 | 0 |
| | Christian Luyindama Nekadio | 0 | 0 | 0 | 0 | 0 | 0 | 0 | 0 |
| | Emin Mahmudov | 0 | 0 | 0 | 0 | 0 | 0 | 0 | 0 |
| | Emre Kılınç | 0 | 0 | 0 | 0 | 0 | 0 | 0 | 0 |
| | Fatih Öztürk | 0 | 0 | 0 | 0 | 0 | 0 | 0 | 0 |
| | Jimmy Durmaz | 0 | 0 | 0 | 0 | 0 | 0 | 0 | 0 |
| | Mamadou Kane | 0 | 0 | 0 | 0 | 0 | 0 | 0 | 0 |
| | Mamadou Pape Mbodj | 0 | 0 | 0 | 0 | 0 | 0 | 0 | 0 |
| | Marcelo Josemir Saracchi Pintos | 0 | 0 | 0 | 0 | 0 | 0 | 0 | 0 |
| | Marcos do Nascimento Teixeira | 0 | 0 | 0 | 0 | 0 | 0 | 0 | 0 |
| | Martin Linnes | 0 | 0 | 0 | 0 | 0 | 0 | 0 | 0 |
| | Mbaye Diagne | 0 | 0 | 0 | 0 | 0 | 0 | 0 | 0 |
| | Mirabdulla Abbasov | 0 | 0 | 0 | 0 | 0 | 0 | 0 | 0 |
| | Namiq Ələsgərov | 0 | 0 | 0 | 0 | 0 | 0 | 0 | 0 |
| | Ryan Guno Babel | 0 | 0 | 0 | 0 | 0 | 0 | 0 | 0 |
| | Sabir Bougrine | 0 | 0 | 0 | 0 | 0 | 0 | 0 | 0 |
| | Saman Nariman Jahan | 0 | 0 | 0 | 0 | 0 | 0 | 0 | 0 |
| | Sofiane Feghouli | 0 | 0 | 0 | 0 | 0 | 0 | 0 | 0 |
| | Taylan Antalyalı | 0 | 0 | 0 | 0 | 0 | 0 | 0 | 0 |
| | Thallyson Augusto Tavares Dias | 0 | 0 | 0 | 0 | 0 | 0 | 0 | 0 |
| | Vojislav Stanković | 0 | 0 | 0 | 0 | 0 | 0 | 0 | 0 |
| | Younès Belhanda | 0 | 0 | 0 | 0 | 0 | 0 | 0 | 0 |
| | Yusuf Lawal | 0 | 0 | 0 | 0 | 0 | 0 | 0 | 0 |
| | Ziyadxan Mämmädov | 0 | 0 | 0 | 0 | 0 | 0 | 0 | 0 |
| | Ömer Bayram | 0 | 0 | 0 | 0 | 0 | 0 | 0 | 0 |
| | Ömər Buludov | 0 | 0 | 0 | 0 | 0 | 0 | 0 | 0 |