Galatasaray - Hajduk Split
Last Update 21 Oct 2020, 09:52
Galatasaray vs Hajduk Split live stream and TV broadcast
24 Sep 2020, 18:00
Galatasaray vs Hajduk Split
Location: İstanbul
Venue: Türk Telekom Stadyumu
Referee: Craig Pawson
Live streaming
TV Stations
Live comments
Data will be available at kick off time or sooner
Data will be available at kick off time or sooner
Galatasaray vs Hajduk Split Pre-Match Odds
| | Galatasaray | Draw | Hajduk Split |
| --- | --- | --- | --- |
| 1xbet | 1.55 | 4.31 | 6.54 |
| Ladbrokes | 1.57 | 4.00 | 5.50 |
| bwin | 1.50 | 4.10 | 5.00 |
| WilliamHill | 1.50 | 3.90 | 5.50 |
| Bet-At-Home | 1.57 | 4.10 | 5.00 |
Statistics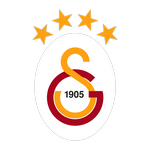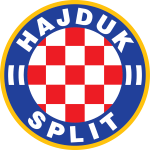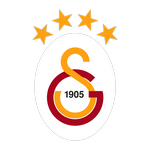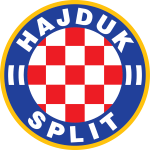 About Galatasaray vs Hajduk Split
The match will kick off at 18:00 on 24 Sep 2020, at Türk Telekom Stadyumu in İstanbul. The referee for this fixture will be Craig Pawson and the lineups for both teams will be updated a few hours before the match starts.
In their previous matches, Galatasaray won 1 games (İstanbul Başakşehir) and lost 3 (with Rangers, Kasımpaşa, Alanyaspor) while 1 games ended in draws (against Fenerbahçe). Galatasaray managed to score 4 goals and conceded 5 goals (4-5).
Hajduk Split won 2 matches of their last five (against Renova, Varaždin), lost 2 (with Gorica, Šibenik) and 1 fixtures ended in draws (against Rijeka). The team scored 4 goals while conceding 3 (4-3).
The last direct match between Galatasaray and Hajduk Split was played on 24 Sep 20 and was won by Galatasaray with 2-0.
Galatasaray vs Hajduk Split Prediction
According to the odds, Galatasaray is the favourite of this match. A draw in Galatasaray - Hajduk Split stands at 4.31.
All live broadcasting information can be found at the top of the page. SportsPlus.Me provides only official streaming through our partner, bet365. If the match is present in their live streaming schedule you will be able to watch it live online.
Read More...
Players
Common / Attack
Passing / Duels
Defence / Goalkeeper
| | Player Name | Goals | Assists | Shots | Shots on goal | Dribbles (succ.) | Penalty won | Hit woodwork | Minutes played | Position |
| --- | --- | --- | --- | --- | --- | --- | --- | --- | --- | --- |
| | Bassel Zakaria Jradi | 0 | 0 | 0 | 0 | 0 (0) | 0 | 0 | 84 | M |
| | Darko Nejašmić | 0 | 0 | 0 | 0 | 0 (0) | 0 | 0 | 19 | M |
| | David Čolina | 0 | 0 | 0 | 0 | 0 (0) | 0 | 0 | 90 | D |
| | Dimitrios Diamantakos | 0 | 0 | 0 | 0 | 0 (0) | 0 | 0 | 90 | A |
| | Emre Kılınç | 0 | 0 | 0 | 0 | 0 (0) | 0 | 0 | 4 | M |
| | Emre Taşdemir | 0 | 1 | 0 | 0 | 0 (0) | 0 | 0 | 80 | D |
| | Fatih Öztürk | 0 | 0 | 0 | 0 | 0 (0) | 0 | 0 | 90 | G |
| | Jairo de Macedo da Silva | 0 | 0 | 0 | 0 | 0 (0) | 0 | 0 | 90 | A |
| | Jani Atanasov | 0 | 0 | 0 | 0 | 0 (0) | 0 | 0 | 9 | M |
| | Josip Posavec | 0 | 0 | 0 | 0 | 0 (0) | 0 | 0 | 90 | G |
| | Leon Kreković | 0 | 0 | 0 | 0 | 0 (0) | 0 | 0 | 9 | A |
| | Marcos do Nascimento Teixeira | 0 | 1 | 0 | 0 | 0 (0) | 0 | 0 | 90 | D |
| | Marin Jakoliš | 0 | 0 | 0 | 0 | 0 (0) | 0 | 0 | 90 | A |
| | Mario Vušković | 0 | 0 | 0 | 0 | 0 (0) | 0 | 0 | 90 | D |
| | Martin Linnes | 0 | 0 | 0 | 0 | 0 (0) | 0 | 0 | 90 | D |
| | Mbaye Diagne | 0 | 0 | 0 | 0 | 0 (0) | 0 | 0 | 90 | A |
| | Mijo Caktaš | 0 | 0 | 0 | 0 | 0 (0) | 0 | 0 | 90 | M |
| | Nihad Mujakić | 0 | 0 | 0 | 0 | 0 (0) | 0 | 0 | 90 | D |
| | Oghenekaro Etebo | 0 | 0 | 0 | 0 | 0 (0) | 0 | 0 | 90 | M |
| | Omar Elabdellaoui | 0 | 0 | 0 | 0 | 0 (0) | 0 | 0 | 13 | D |
| | Ryan Donk | 0 | 0 | 0 | 0 | 0 (0) | 0 | 0 | 90 | D |
| | Ryan Guno Babel | 1 | 0 | 0 | 0 | 0 (0) | 0 | 0 | 90 | A |
| | Sofiane Feghouli | 0 | 0 | 0 | 0 | 0 (0) | 0 | 0 | 89 | M |
| | Stanko Jurić | 0 | 0 | 0 | 0 | 0 (0) | 0 | 0 | 74 | M |
| | Taylan Antalyalı | 0 | 0 | 0 | 0 | 0 (0) | 0 | 0 | 90 | M |
| | Younès Belhanda | 1 | 0 | 0 | 0 | 0 (0) | 0 | 0 | 22 | M |
| | Ádám Gyurcsó | 0 | 0 | 0 | 0 | 0 (0) | 0 | 0 | 84 | A |
| | Ömer Bayram | 0 | 0 | 0 | 0 | 0 (0) | 0 | 0 | 71 | M |
| | Player Name | Passes | Key passes | Crosses (acc.) | Duels (won) | Dispossessed | Was fouled | Fouls commited |
| --- | --- | --- | --- | --- | --- | --- | --- | --- |
| | Bassel Zakaria Jradi | 0 | 0 | 0 (0) | 0 (0) | 0 | 0 | 0 |
| | Darko Nejašmić | 0 | 0 | 0 (0) | 0 (0) | 0 | 0 | 0 |
| | David Čolina | 0 | 0 | 0 (0) | 0 (0) | 0 | 0 | 0 |
| | Dimitrios Diamantakos | 0 | 0 | 0 (0) | 0 (0) | 0 | 0 | 0 |
| | Emre Kılınç | 0 | 0 | 0 (0) | 0 (0) | 0 | 0 | 0 |
| | Emre Taşdemir | 0 | 0 | 0 (0) | 0 (0) | 0 | 0 | 0 |
| | Fatih Öztürk | 0 | 0 | 0 (0) | 0 (0) | 0 | 0 | 0 |
| | Jairo de Macedo da Silva | 0 | 0 | 0 (0) | 0 (0) | 0 | 0 | 0 |
| | Jani Atanasov | 0 | 0 | 0 (0) | 0 (0) | 0 | 0 | 0 |
| | Josip Posavec | 0 | 0 | 0 (0) | 0 (0) | 0 | 0 | 0 |
| | Leon Kreković | 0 | 0 | 0 (0) | 0 (0) | 0 | 0 | 0 |
| | Marcos do Nascimento Teixeira | 0 | 0 | 0 (0) | 0 (0) | 0 | 0 | 0 |
| | Marin Jakoliš | 0 | 0 | 0 (0) | 0 (0) | 0 | 0 | 0 |
| | Mario Vušković | 0 | 0 | 0 (0) | 0 (0) | 0 | 0 | 0 |
| | Martin Linnes | 0 | 0 | 0 (0) | 0 (0) | 0 | 0 | 0 |
| | Mbaye Diagne | 0 | 0 | 0 (0) | 0 (0) | 0 | 0 | 0 |
| | Mijo Caktaš | 0 | 0 | 0 (0) | 0 (0) | 0 | 0 | 0 |
| | Nihad Mujakić | 0 | 0 | 0 (0) | 0 (0) | 0 | 0 | 0 |
| | Oghenekaro Etebo | 0 | 0 | 0 (0) | 0 (0) | 0 | 0 | 0 |
| | Omar Elabdellaoui | 0 | 0 | 0 (0) | 0 (0) | 0 | 0 | 0 |
| | Ryan Donk | 0 | 0 | 0 (0) | 0 (0) | 0 | 0 | 0 |
| | Ryan Guno Babel | 0 | 0 | 0 (0) | 0 (0) | 0 | 0 | 0 |
| | Sofiane Feghouli | 0 | 0 | 0 (0) | 0 (0) | 0 | 0 | 0 |
| | Stanko Jurić | 0 | 0 | 0 (0) | 0 (0) | 0 | 0 | 0 |
| | Taylan Antalyalı | 0 | 0 | 0 (0) | 0 (0) | 0 | 0 | 0 |
| | Younès Belhanda | 0 | 0 | 0 (0) | 0 (0) | 0 | 0 | 0 |
| | Ádám Gyurcsó | 0 | 0 | 0 (0) | 0 (0) | 0 | 0 | 0 |
| | Ömer Bayram | 0 | 0 | 0 (0) | 0 (0) | 0 | 0 | 0 |
| | Player Name | Clearances | Blocked shots | Interceptions | Tackles | Dribbles past | Penalty committed | Saves | Saves inside box |
| --- | --- | --- | --- | --- | --- | --- | --- | --- | --- |
| | Bassel Zakaria Jradi | 0 | 0 | 0 | 0 | 0 | 0 | 0 | 0 |
| | Darko Nejašmić | 0 | 0 | 0 | 0 | 0 | 0 | 0 | 0 |
| | David Čolina | 0 | 0 | 0 | 0 | 0 | 0 | 0 | 0 |
| | Dimitrios Diamantakos | 0 | 0 | 0 | 0 | 0 | 0 | 0 | 0 |
| | Emre Kılınç | 0 | 0 | 0 | 0 | 0 | 0 | 0 | 0 |
| | Emre Taşdemir | 0 | 0 | 0 | 0 | 0 | 0 | 0 | 0 |
| | Fatih Öztürk | 0 | 0 | 0 | 0 | 0 | 0 | 0 | 0 |
| | Jairo de Macedo da Silva | 0 | 0 | 0 | 0 | 0 | 0 | 0 | 0 |
| | Jani Atanasov | 0 | 0 | 0 | 0 | 0 | 0 | 0 | 0 |
| | Josip Posavec | 0 | 0 | 0 | 0 | 0 | 0 | 0 | 0 |
| | Leon Kreković | 0 | 0 | 0 | 0 | 0 | 0 | 0 | 0 |
| | Marcos do Nascimento Teixeira | 0 | 0 | 0 | 0 | 0 | 0 | 0 | 0 |
| | Marin Jakoliš | 0 | 0 | 0 | 0 | 0 | 0 | 0 | 0 |
| | Mario Vušković | 0 | 0 | 0 | 0 | 0 | 0 | 0 | 0 |
| | Martin Linnes | 0 | 0 | 0 | 0 | 0 | 0 | 0 | 0 |
| | Mbaye Diagne | 0 | 0 | 0 | 0 | 0 | 0 | 0 | 0 |
| | Mijo Caktaš | 0 | 0 | 0 | 0 | 0 | 0 | 0 | 0 |
| | Nihad Mujakić | 0 | 0 | 0 | 0 | 0 | 0 | 0 | 0 |
| | Oghenekaro Etebo | 0 | 0 | 0 | 0 | 0 | 0 | 0 | 0 |
| | Omar Elabdellaoui | 0 | 0 | 0 | 0 | 0 | 0 | 0 | 0 |
| | Ryan Donk | 0 | 0 | 0 | 0 | 0 | 0 | 0 | 0 |
| | Ryan Guno Babel | 0 | 0 | 0 | 0 | 0 | 0 | 0 | 0 |
| | Sofiane Feghouli | 0 | 0 | 0 | 0 | 0 | 0 | 0 | 0 |
| | Stanko Jurić | 0 | 0 | 0 | 0 | 0 | 0 | 0 | 0 |
| | Taylan Antalyalı | 0 | 0 | 0 | 0 | 0 | 0 | 0 | 0 |
| | Younès Belhanda | 0 | 0 | 0 | 0 | 0 | 0 | 0 | 0 |
| | Ádám Gyurcsó | 0 | 0 | 0 | 0 | 0 | 0 | 0 | 0 |
| | Ömer Bayram | 0 | 0 | 0 | 0 | 0 | 0 | 0 | 0 |