Ferencváros - Dinamo Zagreb
Last Update 20 Oct 2020, 08:41
Ferencváros vs Dinamo Zagreb live stream and TV broadcast
16 Sep 2020, 17:00
Ferencváros vs Dinamo Zagreb
Location: Budapest
Venue: Groupama Aréna
Referee: Tobias Stieler
Live streaming
TV Stations
Live comments
Arena Sport (Cro)
Arena sport 1 (Svk)
Bet.pt
bet365
BetClic.fr
Canal 11 (Por)
Chance
Fortuna
Fortuna PL
Fortuna SK
M4 Sport
Match TV
Nordicbet
Sport 2 (Ukr)
STS.pl
Tipsport
Tipsport SK
Winlinebet
Wplay
Data will be available at kick off time or sooner
Ferencváros vs Dinamo Zagreb Pre-Match Odds
| | Ferencváros | Draw | Dinamo Zagreb |
| --- | --- | --- | --- |
| bwin | 3.30 | 3.20 | 2.30 |
| 1xbet | 3.50 | 3.32 | 2.25 |
| Bet-At-Home | 3.00 | 3.05 | 2.30 |
| Ladbrokes | 3.20 | 3.10 | 2.30 |
Statistics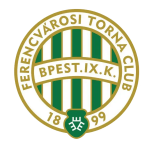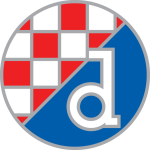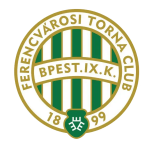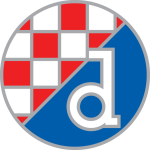 About Ferencváros vs Dinamo Zagreb
The match will kick off at 17:00 on 16 Sep 2020, at Groupama Aréna in Budapest. The referee for this fixture will be Tobias Stieler and the lineups for both teams will be updated a few hours before the match starts.
In their previous matches, Ferencváros won 3 games (Puskás, Várda SE, Újpest) and lost 1 (with Barcelona) while 1 games ended in draws (against Molde). Ferencváros managed to score 7 goals and conceded 6 goals (7-6).
Dinamo Zagreb won 4 matches of their last five (against Flora, Varaždin, Gorica, Šibenik), lost 0 and 1 fixtures ended in draws (against Feyenoord). The team scored 10 goals while conceding 4 (10-4).
The last direct match between Ferencváros and Dinamo Zagreb was played on 16 Sep 20 and was won by Ferencváros with 2-1.
Ferencváros vs Dinamo Zagreb Prediction
According to the odds, Dinamo Zagreb is the favourite of this match. A draw in Ferencváros - Dinamo Zagreb stands at 3.20.
All live broadcasting information can be found at the top of the page. SportsPlus.Me provides only official streaming through our partner, bet365. If the match is present in their live streaming schedule you will be able to watch it live online.
This match will be live on TV on the following stations: Arena Sport (Cro), Arena sport 1 (Svk), Bet.pt, bet365. The full list of TV stations can be found at the top of the page. Of course, some matches are not televised but you can still follow them online, if live streaming is available.
Read More...
Players
Common / Attack
Passing / Duels
Defence / Goalkeeper
| | Player Name | Goals | Assists | Shots | Shots on goal | Dribbles (succ.) | Penalty won | Hit woodwork | Minutes played | Position |
| --- | --- | --- | --- | --- | --- | --- | --- | --- | --- | --- |
| | Abraham Akwasi Frimpong | 0 | 0 | 0 | 0 | 0 (0) | 0 | 0 | 17 | D |
| | Adnan Kovačević | 0 | 0 | 0 | 0 | 0 (0) | 0 | 0 | 73 | D |
| | Amer Gojak | 0 | 0 | 0 | 0 | 0 (0) | 0 | 0 | 71 | M |
| | Arijan Ademi | 0 | 0 | 0 | 0 | 0 (0) | 0 | 0 | 90 | M |
| | Bruno Petković | 0 | 0 | 0 | 0 | 0 (0) | 0 | 0 | 90 | A |
| | David Siger | 0 | 0 | 0 | 0 | 0 (0) | 0 | 0 | 90 | M |
| | Dominik Livaković | 0 | 0 | 0 | 0 | 0 (0) | 0 | 0 | 90 | G |
| | Dénes Dibusz | 0 | 0 | 0 | 0 | 0 (0) | 0 | 0 | 90 | G |
| | Eldar Ćivić | 0 | 0 | 0 | 0 | 0 (0) | 0 | 0 | 90 | D |
| | Emir Dilaver | 0 | 0 | 0 | 0 | 0 (0) | 0 | 0 | 90 | D |
| | Endre Botka | 0 | 0 | 0 | 0 | 0 (0) | 0 | 0 | 65 | D |
| | Franck Boli | 0 | 0 | 0 | 0 | 0 (0) | 0 | 0 | 68 | A |
| | Gergő Lovrencsics | 1 | 0 | 0 | 0 | 0 (0) | 0 | 0 | 25 | D |
| | Ihor Kharatin | 0 | 0 | 0 | 0 | 0 (0) | 0 | 0 | 90 | M |
| | Isael da Silva Barbosa | 0 | 0 | 0 | 0 | 0 (0) | 0 | 0 | 22 | A |
| | Joško Gvardiol | 0 | 0 | 0 | 0 | 0 (0) | 0 | 0 | 90 | D |
| | Kristijan Jakić | 0 | 0 | 0 | 0 | 0 (0) | 0 | 0 | 30 | M |
| | Lirim Kastrati | 0 | 0 | 0 | 0 | 0 (0) | 0 | 0 | 90 | A |
| | Lovro Majer | 0 | 0 | 0 | 0 | 0 (0) | 0 | 0 | 60 | M |
| | Luka Ivanušec | 0 | 0 | 0 | 0 | 0 (0) | 0 | 0 | 18 | M |
| | Marin Leovac | 0 | 0 | 0 | 0 | 0 (0) | 0 | 0 | 90 | D |
| | Mario Gavranović | 0 | 0 | 0 | 0 | 0 (0) | 0 | 0 | 19 | A |
| | Miha Blažič | 0 | 0 | 0 | 0 | 0 (0) | 0 | 0 | 90 | D |
| | Mislav Oršić | 0 | 0 | 0 | 0 | 0 (0) | 0 | 0 | 72 | M |
| | Myrto Uzuni | 1 | 0 | 0 | 0 | 0 (0) | 0 | 0 | 90 | A |
| | Petar Stojanović | 0 | 0 | 0 | 0 | 0 (0) | 0 | 0 | 90 | D |
| | Tokmac Nguen | 0 | 1 | 0 | 0 | 0 (0) | 0 | 0 | 90 | M |
| | Wergiton do Rosário Calmon | 0 | 0 | 0 | 0 | 0 (0) | 0 | 0 | 90 | M |
| | Player Name | Passes | Key passes | Crosses (acc.) | Duels (won) | Dispossessed | Was fouled | Fouls commited |
| --- | --- | --- | --- | --- | --- | --- | --- | --- |
| | Abraham Akwasi Frimpong | 0 | 0 | 0 (0) | 0 (0) | 0 | 0 | 0 |
| | Adnan Kovačević | 0 | 0 | 0 (0) | 0 (0) | 0 | 0 | 0 |
| | Amer Gojak | 0 | 0 | 0 (0) | 0 (0) | 0 | 0 | 0 |
| | Arijan Ademi | 0 | 0 | 0 (0) | 0 (0) | 0 | 0 | 0 |
| | Bruno Petković | 0 | 0 | 0 (0) | 0 (0) | 0 | 0 | 0 |
| | David Siger | 0 | 0 | 0 (0) | 0 (0) | 0 | 0 | 0 |
| | Dominik Livaković | 0 | 0 | 0 (0) | 0 (0) | 0 | 0 | 0 |
| | Dénes Dibusz | 0 | 0 | 0 (0) | 0 (0) | 0 | 0 | 0 |
| | Eldar Ćivić | 0 | 0 | 0 (0) | 0 (0) | 0 | 0 | 0 |
| | Emir Dilaver | 0 | 0 | 0 (0) | 0 (0) | 0 | 0 | 0 |
| | Endre Botka | 0 | 0 | 0 (0) | 0 (0) | 0 | 0 | 0 |
| | Franck Boli | 0 | 0 | 0 (0) | 0 (0) | 0 | 0 | 0 |
| | Gergő Lovrencsics | 0 | 0 | 0 (0) | 0 (0) | 0 | 0 | 0 |
| | Ihor Kharatin | 0 | 0 | 0 (0) | 0 (0) | 0 | 0 | 0 |
| | Isael da Silva Barbosa | 0 | 0 | 0 (0) | 0 (0) | 0 | 0 | 0 |
| | Joško Gvardiol | 0 | 0 | 0 (0) | 0 (0) | 0 | 0 | 0 |
| | Kristijan Jakić | 0 | 0 | 0 (0) | 0 (0) | 0 | 0 | 0 |
| | Lirim Kastrati | 0 | 0 | 0 (0) | 0 (0) | 0 | 0 | 0 |
| | Lovro Majer | 0 | 0 | 0 (0) | 0 (0) | 0 | 0 | 0 |
| | Luka Ivanušec | 0 | 0 | 0 (0) | 0 (0) | 0 | 0 | 0 |
| | Marin Leovac | 0 | 0 | 0 (0) | 0 (0) | 0 | 0 | 0 |
| | Mario Gavranović | 0 | 0 | 0 (0) | 0 (0) | 0 | 0 | 0 |
| | Miha Blažič | 0 | 0 | 0 (0) | 0 (0) | 0 | 0 | 0 |
| | Mislav Oršić | 0 | 0 | 0 (0) | 0 (0) | 0 | 0 | 0 |
| | Myrto Uzuni | 0 | 0 | 0 (0) | 0 (0) | 0 | 0 | 0 |
| | Petar Stojanović | 0 | 0 | 0 (0) | 0 (0) | 0 | 0 | 0 |
| | Tokmac Nguen | 0 | 0 | 0 (0) | 0 (0) | 0 | 0 | 0 |
| | Wergiton do Rosário Calmon | 0 | 0 | 0 (0) | 0 (0) | 0 | 0 | 0 |
| | Player Name | Clearances | Blocked shots | Interceptions | Tackles | Dribbles past | Penalty committed | Saves | Saves inside box |
| --- | --- | --- | --- | --- | --- | --- | --- | --- | --- |
| | Abraham Akwasi Frimpong | 0 | 0 | 0 | 0 | 0 | 0 | 0 | 0 |
| | Adnan Kovačević | 0 | 0 | 0 | 0 | 0 | 0 | 0 | 0 |
| | Amer Gojak | 0 | 0 | 0 | 0 | 0 | 0 | 0 | 0 |
| | Arijan Ademi | 0 | 0 | 0 | 0 | 0 | 0 | 0 | 0 |
| | Bruno Petković | 0 | 0 | 0 | 0 | 0 | 0 | 0 | 0 |
| | David Siger | 0 | 0 | 0 | 0 | 0 | 0 | 0 | 0 |
| | Dominik Livaković | 0 | 0 | 0 | 0 | 0 | 0 | 0 | 0 |
| | Dénes Dibusz | 0 | 0 | 0 | 0 | 0 | 0 | 0 | 0 |
| | Eldar Ćivić | 0 | 0 | 0 | 0 | 0 | 0 | 0 | 0 |
| | Emir Dilaver | 0 | 0 | 0 | 0 | 0 | 0 | 0 | 0 |
| | Endre Botka | 0 | 0 | 0 | 0 | 0 | 0 | 0 | 0 |
| | Franck Boli | 0 | 0 | 0 | 0 | 0 | 0 | 0 | 0 |
| | Gergő Lovrencsics | 0 | 0 | 0 | 0 | 0 | 0 | 0 | 0 |
| | Ihor Kharatin | 0 | 0 | 0 | 0 | 0 | 0 | 0 | 0 |
| | Isael da Silva Barbosa | 0 | 0 | 0 | 0 | 0 | 0 | 0 | 0 |
| | Joško Gvardiol | 0 | 0 | 0 | 0 | 0 | 0 | 0 | 0 |
| | Kristijan Jakić | 0 | 0 | 0 | 0 | 0 | 0 | 0 | 0 |
| | Lirim Kastrati | 0 | 0 | 0 | 0 | 0 | 0 | 0 | 0 |
| | Lovro Majer | 0 | 0 | 0 | 0 | 0 | 0 | 0 | 0 |
| | Luka Ivanušec | 0 | 0 | 0 | 0 | 0 | 0 | 0 | 0 |
| | Marin Leovac | 0 | 0 | 0 | 0 | 0 | 0 | 0 | 0 |
| | Mario Gavranović | 0 | 0 | 0 | 0 | 0 | 0 | 0 | 0 |
| | Miha Blažič | 0 | 0 | 0 | 0 | 0 | 0 | 0 | 0 |
| | Mislav Oršić | 0 | 0 | 0 | 0 | 0 | 0 | 0 | 0 |
| | Myrto Uzuni | 0 | 0 | 0 | 0 | 0 | 0 | 0 | 0 |
| | Petar Stojanović | 0 | 0 | 0 | 0 | 0 | 0 | 0 | 0 |
| | Tokmac Nguen | 0 | 0 | 0 | 0 | 0 | 0 | 0 | 0 |
| | Wergiton do Rosário Calmon | 0 | 0 | 0 | 0 | 0 | 0 | 0 | 0 |