Paphos - Ethnikos Achna
Last Update 20 Oct 2020, 11:21
Paphos vs Ethnikos Achna live stream and TV broadcast
19 Sep 2020, 15:30
Paphos vs Ethnikos Achna
Location: Paphos
Venue: Stadio Stelios Kyriakides
Referee: Loukas Soteriou
Live streaming
TV Stations
Live comments
Data will be available at kick off time or sooner
Data will be available at kick off time or sooner
Paphos vs Ethnikos Achna Pre-Match Odds
| | Paphos | Draw | Ethnikos Achna |
| --- | --- | --- | --- |
| 1xbet | 1.62 | 3.76 | 5.50 |
| Bet-At-Home | 1.54 | 3.65 | 5.40 |
| bwin | 1.62 | 3.60 | 5.00 |
| Ladbrokes | 1.50 | 3.70 | 6.00 |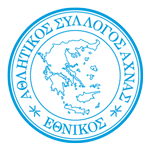 Ethnikos Achna lineup
Data will be available at kick off time or sooner
Statistics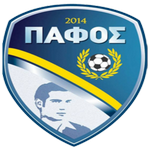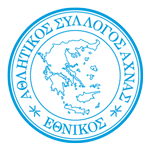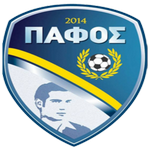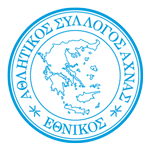 About Paphos vs Ethnikos Achna
The match will kick off at 15:30 on 19 Sep 2020, at Stadio Stelios Kyriakides in Paphos. The referee for this fixture will be Loukas Soteriou and the lineups for both teams will be updated a few hours before the match starts.
In their previous matches, Paphos won 2 games (Nea Salamis, APOEL) and lost 3 (with Anorthosis, Apollon, Olympiakos) while 0 games ended in draws . Paphos managed to score 3 goals and conceded 4 goals (3-4).
Ethnikos Achna won 1 matches of their last five (against Enosis), lost 4 (with Doxa, Ermis, Apollon, Omonia Nicosia) and 0 fixtures ended in draws . The team scored 5 goals while conceding 8 (5-8).
The last direct match between Paphos and Ethnikos Achna was played on 19 Sep 20 and ended in a draw (2-2).
Paphos vs Ethnikos Achna Prediction
According to the odds, Paphos is the favourite of this match. A draw in Paphos - Ethnikos Achna stands at 3.76.
All live broadcasting information can be found at the top of the page. SportsPlus.Me provides only official streaming through our partner, bet365. If the match is present in their live streaming schedule you will be able to watch it live online.
Read More...
Players
Common / Attack
Passing / Duels
Defence / Goalkeeper
| | Player Name | Goals | Assists | Shots | Shots on goal | Dribbles (succ.) | Penalty won | Hit woodwork | Minutes played | Position |
| --- | --- | --- | --- | --- | --- | --- | --- | --- | --- | --- |
| | Artur Rudko | 0 | 0 | 0 | 0 | 0 (0) | 0 | 0 | 90 | G |
| | Christoforos Christofi | 0 | 0 | 0 | 0 | 0 (0) | 0 | 0 | 90 | M |
| | Demetris Kyprianou | 0 | 0 | 0 | 0 | 0 (0) | 0 | 0 | 90 | M |
| | Deyvison Denílson de Sousa Bessas | 0 | 0 | 0 | 0 | 0 (0) | 0 | 0 | 90 | D |
| | Georgios Valerianos | 0 | 0 | 0 | 0 | 0 (0) | 0 | 0 | 90 | D |
| | Giorgos Koushiappas | 0 | 0 | 0 | 0 | 0 (0) | 0 | 0 | 71 | D |
| | Giorgos Papageorghiou | 0 | 0 | 0 | 0 | 0 (0) | 0 | 0 | 88 | M |
| | Gonçalo José Gonçalves dos Santos | 0 | 0 | 0 | 0 | 0 (0) | 0 | 0 | 77 | D |
| | Igor Khudobyak | 1 | 0 | 0 | 0 | 0 (0) | 1 | 0 | 90 | M |
| | Jan Doležal | 1 | 0 | 0 | 0 | 0 (0) | 0 | 0 | 90 | A |
| | Jason Puncheon | 0 | 0 | 0 | 0 | 0 (0) | 0 | 0 | 90 | M |
| | Josef Kvída | 0 | 0 | 0 | 0 | 0 (0) | 0 | 0 | 90 | D |
| | João Miguel Coimbra Aurélio | 0 | 0 | 0 | 0 | 0 (0) | 0 | 0 | 80 | D |
| | Juan Camilo Saiz Ortegón | 1 | 0 | 0 | 0 | 0 (0) | 0 | 0 | 90 | D |
| | Kévin Bérigaud | 0 | 0 | 0 | 0 | 0 (0) | 0 | 0 | 43 | A |
| | Marios Elia | 0 | 0 | 0 | 0 | 0 (0) | 0 | 0 | 90 | A |
| | Marios Peratikos | 0 | 0 | 0 | 0 | 0 (0) | 0 | 0 | 90 | D |
| | Martin Bogatinov | 0 | 0 | 0 | 0 | 0 (0) | 0 | 0 | 90 | G |
| | Mickaël Panos | 0 | 0 | 0 | 0 | 0 (0) | 0 | 0 | 10 | D |
| | Navarone Foor | 0 | 0 | 0 | 0 | 0 (0) | 0 | 0 | 90 | M |
| | Onni Valakari | 0 | 0 | 0 | 0 | 0 (0) | 0 | 0 | 90 | M |
| | Orest Kuzyk | 0 | 0 | 0 | 0 | 0 (0) | 0 | 0 | 54 | M |
| | Rushian Hepburn-Murphy | 0 | 0 | 0 | 0 | 0 (0) | 0 | 0 | 47 | A |
| | Vladimiro Etson António Félix | 0 | 0 | 0 | 0 | 0 (0) | 0 | 0 | 90 | A |
| | Player Name | Passes | Key passes | Crosses (acc.) | Duels (won) | Dispossessed | Was fouled | Fouls commited |
| --- | --- | --- | --- | --- | --- | --- | --- | --- |
| | Artur Rudko | 0 | 0 | 0 (0) | 0 (0) | 0 | 0 | 0 |
| | Christoforos Christofi | 0 | 0 | 0 (0) | 0 (0) | 0 | 0 | 0 |
| | Demetris Kyprianou | 0 | 0 | 0 (0) | 0 (0) | 0 | 0 | 0 |
| | Deyvison Denílson de Sousa Bessas | 0 | 0 | 0 (0) | 0 (0) | 0 | 0 | 0 |
| | Georgios Valerianos | 0 | 0 | 0 (0) | 0 (0) | 0 | 0 | 0 |
| | Giorgos Koushiappas | 0 | 0 | 0 (0) | 0 (0) | 0 | 0 | 0 |
| | Giorgos Papageorghiou | 0 | 0 | 0 (0) | 0 (0) | 0 | 0 | 0 |
| | Gonçalo José Gonçalves dos Santos | 0 | 0 | 0 (0) | 0 (0) | 0 | 0 | 0 |
| | Igor Khudobyak | 0 | 0 | 0 (0) | 0 (0) | 0 | 0 | 0 |
| | Jan Doležal | 0 | 0 | 0 (0) | 0 (0) | 0 | 0 | 0 |
| | Jason Puncheon | 0 | 0 | 0 (0) | 0 (0) | 0 | 0 | 0 |
| | Josef Kvída | 0 | 0 | 0 (0) | 0 (0) | 0 | 0 | 0 |
| | João Miguel Coimbra Aurélio | 0 | 0 | 0 (0) | 0 (0) | 0 | 0 | 0 |
| | Juan Camilo Saiz Ortegón | 0 | 0 | 0 (0) | 0 (0) | 0 | 0 | 0 |
| | Kévin Bérigaud | 0 | 0 | 0 (0) | 0 (0) | 0 | 0 | 0 |
| | Marios Elia | 0 | 0 | 0 (0) | 0 (0) | 0 | 0 | 0 |
| | Marios Peratikos | 0 | 0 | 0 (0) | 0 (0) | 0 | 0 | 0 |
| | Martin Bogatinov | 0 | 0 | 0 (0) | 0 (0) | 0 | 0 | 0 |
| | Mickaël Panos | 0 | 0 | 0 (0) | 0 (0) | 0 | 0 | 0 |
| | Navarone Foor | 0 | 0 | 0 (0) | 0 (0) | 0 | 0 | 0 |
| | Onni Valakari | 0 | 0 | 0 (0) | 0 (0) | 0 | 0 | 0 |
| | Orest Kuzyk | 0 | 0 | 0 (0) | 0 (0) | 0 | 0 | 0 |
| | Rushian Hepburn-Murphy | 0 | 0 | 0 (0) | 0 (0) | 0 | 0 | 0 |
| | Vladimiro Etson António Félix | 0 | 0 | 0 (0) | 0 (0) | 0 | 0 | 0 |
| | Player Name | Clearances | Blocked shots | Interceptions | Tackles | Dribbles past | Penalty committed | Saves | Saves inside box |
| --- | --- | --- | --- | --- | --- | --- | --- | --- | --- |
| | Artur Rudko | 0 | 0 | 0 | 0 | 0 | 0 | 0 | 0 |
| | Christoforos Christofi | 0 | 0 | 0 | 0 | 0 | 0 | 0 | 0 |
| | Demetris Kyprianou | 0 | 0 | 0 | 0 | 0 | 0 | 0 | 0 |
| | Deyvison Denílson de Sousa Bessas | 0 | 0 | 0 | 0 | 0 | 0 | 0 | 0 |
| | Georgios Valerianos | 0 | 0 | 0 | 0 | 0 | 0 | 0 | 0 |
| | Giorgos Koushiappas | 0 | 0 | 0 | 0 | 0 | 0 | 0 | 0 |
| | Giorgos Papageorghiou | 0 | 0 | 0 | 0 | 0 | 0 | 0 | 0 |
| | Gonçalo José Gonçalves dos Santos | 0 | 0 | 0 | 0 | 0 | 0 | 0 | 0 |
| | Igor Khudobyak | 0 | 0 | 0 | 0 | 0 | 0 | 0 | 0 |
| | Jan Doležal | 0 | 0 | 0 | 0 | 0 | 0 | 0 | 0 |
| | Jason Puncheon | 0 | 0 | 0 | 0 | 0 | 0 | 0 | 0 |
| | Josef Kvída | 0 | 0 | 0 | 0 | 0 | 0 | 0 | 0 |
| | João Miguel Coimbra Aurélio | 0 | 0 | 0 | 0 | 0 | 0 | 0 | 0 |
| | Juan Camilo Saiz Ortegón | 0 | 0 | 0 | 0 | 0 | 0 | 0 | 0 |
| | Kévin Bérigaud | 0 | 0 | 0 | 0 | 0 | 0 | 0 | 0 |
| | Marios Elia | 0 | 0 | 0 | 0 | 0 | 0 | 0 | 0 |
| | Marios Peratikos | 0 | 0 | 0 | 0 | 0 | 0 | 0 | 0 |
| | Martin Bogatinov | 0 | 0 | 0 | 0 | 0 | 0 | 0 | 0 |
| | Mickaël Panos | 0 | 0 | 0 | 0 | 0 | 0 | 0 | 0 |
| | Navarone Foor | 0 | 0 | 0 | 0 | 0 | 0 | 0 | 0 |
| | Onni Valakari | 0 | 0 | 0 | 0 | 0 | 0 | 0 | 0 |
| | Orest Kuzyk | 0 | 0 | 0 | 0 | 0 | 0 | 0 | 0 |
| | Rushian Hepburn-Murphy | 0 | 0 | 0 | 0 | 0 | 0 | 0 | 0 |
| | Vladimiro Etson António Félix | 0 | 0 | 0 | 0 | 0 | 0 | 0 | 0 |