Dynamo Kyiv - Gent
Last Update 20 Oct 2020, 12:12
Dynamo Kyiv vs Gent live stream and TV broadcast
29 Sep 2020, 19:00
Dynamo Kyiv vs Gent
Location: Kiev
Venue: NSK Olimpijs'kyj
Referee: Szymon Marciniak
Live streaming
TV Stations
Live comments
Arena Sport (Ser)
beIN Sport (Tur)
BT Sport
Club RTL
CMore (Fin)
CMore Sport (Fin)
COSMOTE Sport
Digi Sport 1 (Rom)
Eleven Sports (Por)
Look Plus
Match TV
O2 TV Fotbal
O2 TV Sport 3
Orange Sport (Svk)
Sky Sport Football (Ita)
Spiler2 TV
Telefoot
Telekom Sport (Rom)
TV3 Sport (Den)
Viaplay (Den)
Viaplay (Nor)
Viaplay (Swe)
Data will be available at kick off time or sooner
Dynamo Kyiv vs Gent Pre-Match Odds
| | Dynamo Kyiv | Draw | Gent |
| --- | --- | --- | --- |
| 1xbet | 1.97 | 4.04 | 3.63 |
| Ladbrokes | 1.95 | 3.60 | 3.50 |
| WilliamHill | 1.88 | 3.75 | 3.40 |
| bwin | 1.95 | 3.70 | 3.40 |
| Bet-At-Home | 1.94 | 3.75 | 3.45 |
Statistics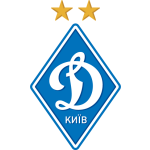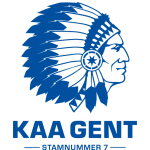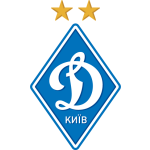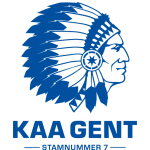 301 (77.38%)
Accurate passes
374 (83.67%)
About Dynamo Kyiv vs Gent
The match will kick off at 19:00 on 29 Sep 2020, at NSK Olimpijs'kyj in Kiev. The referee for this fixture will be Szymon Marciniak and the lineups for both teams will be updated a few hours before the match starts.
In their previous matches, Dynamo Kyiv won 4 games (AZ Alkmaar, Lviv, Minai, Rukh Vynnyky) and lost 0 while 1 games ended in draws (against Zorya). Dynamo Kyiv managed to score 12 goals and conceded 2 goals (12-2).
Gent won 3 matches of their last five (against Rapid Wien, Royal Excel Mouscron, Beerschot-Wilrijk), lost 2 (with OH Leuven, Cercle Brugge) and 0 fixtures ended in draws . The team scored 12 goals while conceding 10 (12-10).
The last direct match between Dynamo Kyiv and Gent was played on 29 Sep 20 and was won by Dynamo Kyiv with 3-0.
Dynamo Kyiv vs Gent Prediction
According to the odds, Dynamo Kyiv is the favourite of this match. A draw in Dynamo Kyiv - Gent stands at 4.04.
All live broadcasting information can be found at the top of the page. SportsPlus.Me provides only official streaming through our partner, bet365. If the match is present in their live streaming schedule you will be able to watch it live online.
This match will be live on TV on the following stations: Arena Sport (Ser), beIN Sport (Tur), BT Sport, Club RTL. The full list of TV stations can be found at the top of the page. Of course, some matches are not televised but you can still follow them online, if live streaming is available.
Read More...
Players
Common / Attack
Passing / Duels
Defence / Goalkeeper
| | Player Name | Goals | Assists | Shots | Shots on goal | Dribbles (succ.) | Penalty won | Hit woodwork | Minutes played | Position |
| --- | --- | --- | --- | --- | --- | --- | --- | --- | --- | --- |
| | Alessio Castro-Montes | 0 | 0 | 0 | 0 | 2 (1) | 0 | 0 | 65 | D |
| | Anderson Degbolé Niangbo | 0 | 0 | 2 | 2 | 0 (0) | 0 | 0 | 90 | M |
| | Benjamin Verbič | 0 | 0 | 0 | 0 | 0 (0) | 0 | 0 | 31 | M |
| | Carlos María de Pena Bonino | 1 | 0 | 1 | 1 | 0 (0) | 1 | 0 | 59 | M |
| | Davy Roef | 0 | 0 | 0 | 0 | 0 (0) | 0 | 0 | 90 | G |
| | Elisha Owusu | 0 | 0 | 0 | 0 | 0 (0) | 0 | 0 | 54 | M |
| | Georgiy Bushchan | 0 | 0 | 0 | 0 | 0 (0) | 0 | 0 | 90 | G |
| | Gerson Leal Rodrigues Gouveia | 1 | 0 | 1 | 1 | 2 (0) | 1 | 0 | 60 | M |
| | Igor Plastun | 0 | 0 | 3 | 3 | 0 (0) | 0 | 0 | 90 | D |
| | Illia Zabarnyi | 0 | 0 | 0 | 0 | 0 (0) | 0 | 0 | 90 | D |
| | Jordan Rolly Botaka | 0 | 0 | 0 | 0 | 0 (0) | 0 | 0 | 25 | D |
| | Laurent Depoitre | 0 | 0 | 2 | 0 | 1 (1) | 0 | 0 | 74 | A |
| | Michael Ngadeu-Ngadjui | 0 | 0 | 1 | 0 | 0 (0) | 0 | 0 | 90 | D |
| | Mykola Shaparenko | 0 | 0 | 2 | 0 | 2 (1) | 0 | 0 | 77 | M |
| | Niklas Dorsch | 0 | 0 | 3 | 3 | 3 (1) | 0 | 0 | 90 | M |
| | Núrio Domingos Matias Fortuna | 0 | 0 | 1 | 1 | 1 (0) | 0 | 0 | 90 | D |
| | Oleksandr Andrievsky | 0 | 0 | 0 | 0 | 0 (0) | 0 | 0 | 13 | M |
| | Oleksandr Karavaev | 0 | 0 | 2 | 1 | 3 (1) | 0 | 0 | 90 | D |
| | Osman Bukari | 0 | 0 | 2 | 2 | 2 (1) | 0 | 0 | 90 | M |
| | Sergiy Sydorchuk | 0 | 0 | 1 | 0 | 2 (2) | 0 | 0 | 90 | M |
| | Sulayman Marreh | 0 | 0 | 0 | 0 | 0 (0) | 0 | 0 | 36 | M |
| | Tim Kleindienst | 0 | 0 | 5 | 3 | 0 (0) | 0 | 0 | 90 | M |
| | Tomasz Kędziora | 0 | 0 | 0 | 0 | 0 (0) | 0 | 0 | 90 | D |
| | Viktor Tsygankov | 0 | 0 | 0 | 0 | 1 (1) | 0 | 0 | 30 | M |
| | Vitalii Mykolenko | 0 | 0 | 0 | 0 | 0 (0) | 0 | 0 | 90 | D |
| | Vitaliy Buyalskyy | 1 | 0 | 1 | 1 | 3 (3) | 0 | 0 | 90 | A |
| | Vladyslav Supriaha | 0 | 1 | 0 | 0 | 0 (0) | 0 | 0 | 90 | A |
| | null null | 0 | 0 | 0 | 0 | 0 (0) | 0 | 0 | 16 | M |
| | Player Name | Passes | Key passes | Crosses (acc.) | Duels (won) | Dispossessed | Was fouled | Fouls commited |
| --- | --- | --- | --- | --- | --- | --- | --- | --- |
| | Alessio Castro-Montes | 24 | 2 | 4 (2) | 11 (6) | 0 | 0 | 2 |
| | Anderson Degbolé Niangbo | 24 | 3 | 1 (1) | 9 (3) | 0 | 1 | 1 |
| | Benjamin Verbič | 8 | 0 | 0 (0) | 8 (2) | 0 | 1 | 3 |
| | Carlos María de Pena Bonino | 24 | 0 | 1 (0) | 13 (8) | 0 | 3 | 2 |
| | Davy Roef | 17 | 0 | 0 (0) | 0 (0) | 0 | 0 | 0 |
| | Elisha Owusu | 18 | 0 | 0 (0) | 4 (1) | 0 | 1 | 1 |
| | Georgiy Bushchan | 37 | 0 | 0 (0) | 3 (3) | 0 | 1 | 0 |
| | Gerson Leal Rodrigues Gouveia | 8 | 0 | 1 (0) | 13 (6) | 0 | 1 | 0 |
| | Igor Plastun | 69 | 0 | 0 (0) | 14 (9) | 0 | 3 | 5 |
| | Illia Zabarnyi | 41 | 0 | 0 (0) | 4 (2) | 0 | 1 | 0 |
| | Jordan Rolly Botaka | 17 | 0 | 0 (0) | 0 (0) | 0 | 0 | 0 |
| | Laurent Depoitre | 11 | 1 | 0 (0) | 5 (2) | 0 | 0 | 1 |
| | Michael Ngadeu-Ngadjui | 77 | 0 | 0 (0) | 5 (2) | 0 | 0 | 2 |
| | Mykola Shaparenko | 39 | 0 | 2 (0) | 13 (7) | 0 | 1 | 1 |
| | Niklas Dorsch | 58 | 6 | 9 (6) | 20 (10) | 0 | 2 | 2 |
| | Núrio Domingos Matias Fortuna | 45 | 2 | 10 (1) | 16 (9) | 0 | 1 | 3 |
| | Oleksandr Andrievsky | 8 | 0 | 0 (0) | 1 (1) | 0 | 0 | 0 |
| | Oleksandr Karavaev | 46 | 1 | 0 (0) | 5 (2) | 0 | 0 | 0 |
| | Osman Bukari | 25 | 1 | 4 (0) | 6 (1) | 0 | 0 | 0 |
| | Sergiy Sydorchuk | 49 | 1 | 0 (0) | 12 (8) | 0 | 4 | 3 |
| | Sulayman Marreh | 34 | 0 | 0 (0) | 5 (3) | 0 | 1 | 1 |
| | Tim Kleindienst | 18 | 2 | 0 (0) | 13 (4) | 0 | 0 | 2 |
| | Tomasz Kędziora | 30 | 0 | 2 (0) | 9 (4) | 0 | 0 | 1 |
| | Viktor Tsygankov | 10 | 0 | 1 (0) | 5 (1) | 0 | 0 | 2 |
| | Vitalii Mykolenko | 49 | 0 | 0 (0) | 3 (1) | 0 | 1 | 0 |
| | Vitaliy Buyalskyy | 25 | 2 | 2 (0) | 12 (8) | 0 | 2 | 2 |
| | Vladyslav Supriaha | 15 | 1 | 1 (0) | 11 (6) | 0 | 5 | 0 |
| | null null | 10 | 0 | 0 (0) | 4 (3) | 0 | 2 | 1 |
| | Player Name | Clearances | Blocked shots | Interceptions | Tackles | Dribbles past | Penalty committed | Saves | Saves inside box |
| --- | --- | --- | --- | --- | --- | --- | --- | --- | --- |
| | Alessio Castro-Montes | 0 | 0 | 1 | 3 | 0 | 0 | 0 | 0 |
| | Anderson Degbolé Niangbo | 0 | 0 | 4 | 1 | 0 | 0 | 0 | 0 |
| | Benjamin Verbič | 0 | 0 | 0 | 1 | 0 | 0 | 0 | 0 |
| | Carlos María de Pena Bonino | 0 | 0 | 2 | 3 | 0 | 0 | 0 | 0 |
| | Davy Roef | 0 | 0 | 0 | 0 | 0 | 0 | 1 | 1 |
| | Elisha Owusu | 0 | 0 | 0 | 0 | 0 | 0 | 0 | 0 |
| | Georgiy Bushchan | 0 | 0 | 0 | 0 | 0 | 0 | 12 | 9 |
| | Gerson Leal Rodrigues Gouveia | 0 | 0 | 0 | 2 | 0 | 0 | 0 | 0 |
| | Igor Plastun | 0 | 0 | 1 | 1 | 0 | 1 | 0 | 0 |
| | Illia Zabarnyi | 0 | 0 | 0 | 0 | 0 | 0 | 0 | 0 |
| | Jordan Rolly Botaka | 0 | 0 | 0 | 0 | 0 | 0 | 0 | 0 |
| | Laurent Depoitre | 0 | 0 | 0 | 0 | 0 | 0 | 0 | 0 |
| | Michael Ngadeu-Ngadjui | 0 | 0 | 1 | 1 | 0 | 0 | 0 | 0 |
| | Mykola Shaparenko | 0 | 0 | 1 | 4 | 0 | 0 | 0 | 0 |
| | Niklas Dorsch | 0 | 0 | 1 | 7 | 0 | 0 | 0 | 0 |
| | Núrio Domingos Matias Fortuna | 0 | 0 | 2 | 5 | 0 | 1 | 0 | 0 |
| | Oleksandr Andrievsky | 0 | 0 | 1 | 1 | 0 | 0 | 0 | 0 |
| | Oleksandr Karavaev | 0 | 1 | 0 | 1 | 0 | 0 | 0 | 0 |
| | Osman Bukari | 0 | 0 | 0 | 0 | 0 | 0 | 0 | 0 |
| | Sergiy Sydorchuk | 0 | 0 | 3 | 2 | 0 | 0 | 0 | 0 |
| | Sulayman Marreh | 0 | 0 | 0 | 1 | 0 | 0 | 0 | 0 |
| | Tim Kleindienst | 0 | 0 | 0 | 1 | 0 | 0 | 0 | 0 |
| | Tomasz Kędziora | 0 | 1 | 1 | 2 | 0 | 0 | 0 | 0 |
| | Viktor Tsygankov | 0 | 0 | 0 | 0 | 0 | 0 | 0 | 0 |
| | Vitalii Mykolenko | 0 | 1 | 2 | 0 | 0 | 0 | 0 | 0 |
| | Vitaliy Buyalskyy | 0 | 0 | 1 | 3 | 0 | 0 | 0 | 0 |
| | Vladyslav Supriaha | 0 | 0 | 0 | 0 | 0 | 0 | 0 | 0 |
| | null null | 0 | 0 | 0 | 1 | 0 | 0 | 0 | 0 |