Dundalk - KÍ
Last Update 21 Oct 2020, 01:16
Dundalk vs KÍ live stream and TV broadcast
01 Oct 2020, 18:30
Dundalk vs KÍ
Location: Dublin
Venue: Aviva Stadium
Referee: Maurizio Mariani
Live streaming
TV Stations
Live comments
Data will be available at kick off time or sooner
Data will be available at kick off time or sooner
Dundalk vs KÍ Pre-Match Odds
| | Dundalk | Draw | KÍ |
| --- | --- | --- | --- |
| WilliamHill | 1.75 | 3.30 | 4.40 |
| 1xbet | 1.77 | 3.96 | 4.69 |
| bwin | 1.67 | 3.50 | 4.50 |
| Ladbrokes | 1.80 | 3.50 | 4.60 |
| Bet-At-Home | 1.75 | 3.50 | 4.50 |
Statistics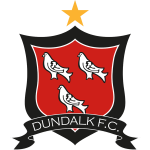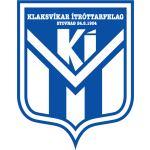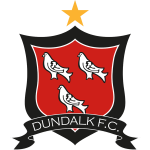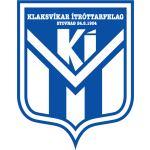 About Dundalk vs KÍ
The match will kick off at 18:30 on 01 Oct 2020, at Aviva Stadium in Dublin. The referee for this fixture will be Maurizio Mariani and the lineups for both teams will be updated a few hours before the match starts.
In their previous matches, Dundalk won 2 games (Cork City, Derry City) and lost 1 (with Molde) while 2 games ended in draws (against Finn Harps, Bohemians). Dundalk managed to score 5 goals and conceded 3 goals (5-3).
KÍ won 2 matches of their last five (against Slovan Bratislava, Dinamo Tbilisi), lost 3 (with Luzern, Luzern, Young Boys) and 0 fixtures ended in draws . The team scored 10 goals while conceding 6 (10-6).
The last direct match between Dundalk and KÍ was played on 01 Oct 20 and was won by Dundalk with 3-1.
Dundalk vs KÍ Prediction
According to the odds, Dundalk is the favourite of this match. A draw in Dundalk - KÍ stands at 3.30.
All live broadcasting information can be found at the top of the page. SportsPlus.Me provides only official streaming through our partner, bet365. If the match is present in their live streaming schedule you will be able to watch it live online.
Read More...
Players
Common / Attack
Passing / Duels
Defence / Goalkeeper
| | Player Name | Goals | Assists | Shots | Shots on goal | Dribbles (succ.) | Penalty won | Hit woodwork | Minutes played | Position |
| --- | --- | --- | --- | --- | --- | --- | --- | --- | --- | --- |
| | Boris Došljak | 0 | 0 | 0 | 0 | 0 (0) | 0 | 0 | 34 | M |
| | Brian Gartland | 0 | 0 | 0 | 0 | 0 (0) | 0 | 0 | 90 | D |
| | Daniel Cleary | 1 | 0 | 0 | 0 | 0 (0) | 0 | 0 | 90 | D |
| | Daniel Kelly | 1 | 0 | 0 | 0 | 0 (0) | 0 | 0 | 19 | M |
| | Darragh Leahy | 0 | 0 | 0 | 0 | 0 (0) | 0 | 0 | 90 | D |
| | David McMillan | 0 | 0 | 0 | 0 | 0 (0) | 0 | 0 | 19 | A |
| | Deni Pavlović | 0 | 0 | 0 | 0 | 0 (0) | 0 | 0 | 87 | D |
| | Gary Rogers | 0 | 0 | 0 | 0 | 0 (0) | 0 | 0 | 90 | G |
| | Gregory Sloggett | 0 | 0 | 0 | 0 | 0 (0) | 0 | 0 | 90 | M |
| | Heini Vatnsdal | 0 | 0 | 0 | 0 | 0 (0) | 0 | 0 | 90 | D |
| | Jesper Brinck | 0 | 0 | 0 | 0 | 0 (0) | 0 | 0 | 90 | D |
| | John Mountney | 0 | 0 | 0 | 0 | 0 (0) | 0 | 0 | 9 | M |
| | Jonn Johannesen | 0 | 0 | 0 | 0 | 0 (0) | 0 | 0 | 3 | M |
| | Jákup Biskopstø Andreasen | 0 | 0 | 0 | 0 | 0 (0) | 0 | 0 | 90 | M |
| | Jóannes Bjartalíð | 0 | 0 | 0 | 0 | 0 (0) | 0 | 0 | 90 | M |
| | Jóannes Danielsen | 0 | 0 | 0 | 0 | 0 (0) | 0 | 0 | 90 | M |
| | Kristian Joensen | 0 | 0 | 0 | 0 | 0 (0) | 0 | 0 | 90 | G |
| | Michael Duffy | 0 | 0 | 0 | 0 | 0 (0) | 0 | 0 | 90 | M |
| | Odmar Færø | 0 | 0 | 0 | 0 | 0 (0) | 0 | 0 | 90 | M |
| | Ole Erik Midtskogen | 1 | 0 | 0 | 0 | 0 (0) | 0 | 0 | 90 | A |
| | Patrick Hoban | 0 | 2 | 0 | 0 | 0 (0) | 0 | 0 | 71 | A |
| | Patrick McEleney | 0 | 0 | 0 | 0 | 0 (0) | 0 | 0 | 81 | M |
| | Patrik Johannesen | 0 | 1 | 0 | 0 | 0 (0) | 0 | 0 | 90 | A |
| | Páll Klettskard | 0 | 0 | 0 | 0 | 0 (0) | 0 | 0 | 56 | A |
| | Sean Hoare | 0 | 0 | 0 | 0 | 0 (0) | 0 | 0 | 90 | D |
| | Sean Murray | 1 | 1 | 0 | 0 | 0 (0) | 0 | 0 | 90 | M |
| | Stefan Čolović | 0 | 0 | 0 | 0 | 0 (0) | 0 | 0 | 71 | A |
| | Player Name | Passes | Key passes | Crosses (acc.) | Duels (won) | Dispossessed | Was fouled | Fouls commited |
| --- | --- | --- | --- | --- | --- | --- | --- | --- |
| | Boris Došljak | 0 | 0 | 0 (0) | 0 (0) | 0 | 0 | 0 |
| | Brian Gartland | 0 | 0 | 0 (0) | 0 (0) | 0 | 0 | 0 |
| | Daniel Cleary | 0 | 0 | 0 (0) | 0 (0) | 0 | 0 | 0 |
| | Daniel Kelly | 0 | 0 | 0 (0) | 0 (0) | 0 | 0 | 0 |
| | Darragh Leahy | 0 | 0 | 0 (0) | 0 (0) | 0 | 0 | 0 |
| | David McMillan | 0 | 0 | 0 (0) | 0 (0) | 0 | 0 | 0 |
| | Deni Pavlović | 0 | 0 | 0 (0) | 0 (0) | 0 | 0 | 0 |
| | Gary Rogers | 0 | 0 | 0 (0) | 0 (0) | 0 | 0 | 0 |
| | Gregory Sloggett | 0 | 0 | 0 (0) | 0 (0) | 0 | 0 | 0 |
| | Heini Vatnsdal | 0 | 0 | 0 (0) | 0 (0) | 0 | 0 | 0 |
| | Jesper Brinck | 0 | 0 | 0 (0) | 0 (0) | 0 | 0 | 0 |
| | John Mountney | 0 | 0 | 0 (0) | 0 (0) | 0 | 0 | 0 |
| | Jonn Johannesen | 0 | 0 | 0 (0) | 0 (0) | 0 | 0 | 0 |
| | Jákup Biskopstø Andreasen | 0 | 0 | 0 (0) | 0 (0) | 0 | 0 | 0 |
| | Jóannes Bjartalíð | 0 | 0 | 0 (0) | 0 (0) | 0 | 0 | 0 |
| | Jóannes Danielsen | 0 | 0 | 0 (0) | 0 (0) | 0 | 0 | 0 |
| | Kristian Joensen | 0 | 0 | 0 (0) | 0 (0) | 0 | 0 | 0 |
| | Michael Duffy | 0 | 0 | 0 (0) | 0 (0) | 0 | 0 | 0 |
| | Odmar Færø | 0 | 0 | 0 (0) | 0 (0) | 0 | 0 | 0 |
| | Ole Erik Midtskogen | 0 | 0 | 0 (0) | 0 (0) | 0 | 0 | 0 |
| | Patrick Hoban | 0 | 0 | 0 (0) | 0 (0) | 0 | 0 | 0 |
| | Patrick McEleney | 0 | 0 | 0 (0) | 0 (0) | 0 | 0 | 0 |
| | Patrik Johannesen | 0 | 0 | 0 (0) | 0 (0) | 0 | 0 | 0 |
| | Páll Klettskard | 0 | 0 | 0 (0) | 0 (0) | 0 | 0 | 0 |
| | Sean Hoare | 0 | 0 | 0 (0) | 0 (0) | 0 | 0 | 0 |
| | Sean Murray | 0 | 0 | 0 (0) | 0 (0) | 0 | 0 | 0 |
| | Stefan Čolović | 0 | 0 | 0 (0) | 0 (0) | 0 | 0 | 0 |
| | Player Name | Clearances | Blocked shots | Interceptions | Tackles | Dribbles past | Penalty committed | Saves | Saves inside box |
| --- | --- | --- | --- | --- | --- | --- | --- | --- | --- |
| | Boris Došljak | 0 | 0 | 0 | 0 | 0 | 0 | 0 | 0 |
| | Brian Gartland | 0 | 0 | 0 | 0 | 0 | 0 | 0 | 0 |
| | Daniel Cleary | 0 | 0 | 0 | 0 | 0 | 0 | 0 | 0 |
| | Daniel Kelly | 0 | 0 | 0 | 0 | 0 | 0 | 0 | 0 |
| | Darragh Leahy | 0 | 0 | 0 | 0 | 0 | 0 | 0 | 0 |
| | David McMillan | 0 | 0 | 0 | 0 | 0 | 0 | 0 | 0 |
| | Deni Pavlović | 0 | 0 | 0 | 0 | 0 | 0 | 0 | 0 |
| | Gary Rogers | 0 | 0 | 0 | 0 | 0 | 0 | 0 | 0 |
| | Gregory Sloggett | 0 | 0 | 0 | 0 | 0 | 0 | 0 | 0 |
| | Heini Vatnsdal | 0 | 0 | 0 | 0 | 0 | 0 | 0 | 0 |
| | Jesper Brinck | 0 | 0 | 0 | 0 | 0 | 0 | 0 | 0 |
| | John Mountney | 0 | 0 | 0 | 0 | 0 | 0 | 0 | 0 |
| | Jonn Johannesen | 0 | 0 | 0 | 0 | 0 | 0 | 0 | 0 |
| | Jákup Biskopstø Andreasen | 0 | 0 | 0 | 0 | 0 | 0 | 0 | 0 |
| | Jóannes Bjartalíð | 0 | 0 | 0 | 0 | 0 | 0 | 0 | 0 |
| | Jóannes Danielsen | 0 | 0 | 0 | 0 | 0 | 0 | 0 | 0 |
| | Kristian Joensen | 0 | 0 | 0 | 0 | 0 | 0 | 0 | 0 |
| | Michael Duffy | 0 | 0 | 0 | 0 | 0 | 0 | 0 | 0 |
| | Odmar Færø | 0 | 0 | 0 | 0 | 0 | 0 | 0 | 0 |
| | Ole Erik Midtskogen | 0 | 0 | 0 | 0 | 0 | 0 | 0 | 0 |
| | Patrick Hoban | 0 | 0 | 0 | 0 | 0 | 0 | 0 | 0 |
| | Patrick McEleney | 0 | 0 | 0 | 0 | 0 | 0 | 0 | 0 |
| | Patrik Johannesen | 0 | 0 | 0 | 0 | 0 | 0 | 0 | 0 |
| | Páll Klettskard | 0 | 0 | 0 | 0 | 0 | 0 | 0 | 0 |
| | Sean Hoare | 0 | 0 | 0 | 0 | 0 | 0 | 0 | 0 |
| | Sean Murray | 0 | 0 | 0 | 0 | 0 | 0 | 0 | 0 |
| | Stefan Čolović | 0 | 0 | 0 | 0 | 0 | 0 | 0 | 0 |