Djurgården - CFR Cluj
Last Update 20 Oct 2020, 19:00
Djurgården vs CFR Cluj live stream and TV broadcast
24 Sep 2020, 17:00
Djurgården vs CFR Cluj
Location: Stockholm
Venue: Tele2 Arena
Referee: Bartosz Frankowski
Live streaming
TV Stations
Live comments
Data will be available at kick off time or sooner
Data will be available at kick off time or sooner
Djurgården vs CFR Cluj Pre-Match Odds
| | Djurgården | Draw | CFR Cluj |
| --- | --- | --- | --- |
| 1xbet | 3.26 | 3.36 | 2.34 |
| bwin | 3.10 | 3.00 | 2.20 |
| WilliamHill | 3.10 | 3.00 | 2.25 |
| Bet-At-Home | 3.30 | 3.05 | 2.22 |
| Ladbrokes | 3.80 | 3.10 | 2.05 |
Statistics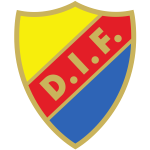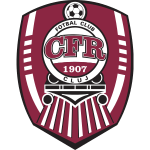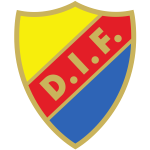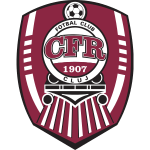 About Djurgården vs CFR Cluj
The match will kick off at 17:00 on 24 Sep 2020, at Tele2 Arena in Stockholm. The referee for this fixture will be Bartosz Frankowski and the lineups for both teams will be updated a few hours before the match starts.
In their previous matches, Djurgården won 2 games (Europa FC, Malmö FF) and lost 1 (with Norrköping) while 2 games ended in draws (against Östersunds FK, Hammarby). Djurgården managed to score 8 goals and conceded 7 goals (8-7).
CFR Cluj won 3 matches of their last five (against KuPS, Botoşani, CSKA Sofia), lost 0 and 2 fixtures ended in draws (against Chindia Târgovişte, Viitorul). The team scored 8 goals while conceding 3 (8-3).
The last direct match between Djurgården and CFR Cluj was played on 24 Sep 20 and was won by CFR Cluj with 0-1.
Djurgården vs CFR Cluj Prediction
According to the odds, CFR Cluj is the favourite of this match. A draw in Djurgården - CFR Cluj stands at 3.36.
All live broadcasting information can be found at the top of the page. SportsPlus.Me provides only official streaming through our partner, bet365. If the match is present in their live streaming schedule you will be able to watch it live online.
Read More...
Players
Common / Attack
Passing / Duels
Defence / Goalkeeper
| | Player Name | Goals | Assists | Shots | Shots on goal | Dribbles (succ.) | Penalty won | Hit woodwork | Minutes played | Position |
| --- | --- | --- | --- | --- | --- | --- | --- | --- | --- | --- |
| | Abdel Slem Billel Omrani | 0 | 0 | 0 | 0 | 0 (0) | 0 | 0 | 86 | A |
| | Andrei Andonie Burcă | 0 | 0 | 0 | 0 | 0 (0) | 0 | 0 | 90 | D |
| | Aslak Fonn Witry | 0 | 0 | 0 | 0 | 0 (0) | 0 | 0 | 90 | D |
| | Carl Elliot Leifson Käck | 0 | 0 | 0 | 0 | 0 (0) | 0 | 0 | 90 | D |
| | Ciprian Ioan Deac | 0 | 1 | 0 | 0 | 0 (0) | 0 | 0 | 90 | M |
| | Constantin Adrian Păun Alexandru | 0 | 0 | 0 | 0 | 0 (0) | 0 | 0 | 89 | A |
| | Cristian Emanuel Bălgrădean | 0 | 0 | 0 | 0 | 0 (0) | 0 | 0 | 90 | G |
| | Curtis Edwards | 0 | 0 | 0 | 0 | 0 (0) | 0 | 0 | 79 | M |
| | Damjan Đoković | 0 | 0 | 0 | 0 | 0 (0) | 0 | 0 | 90 | M |
| | Edward Chilufya | 0 | 0 | 0 | 0 | 0 (0) | 0 | 0 | 72 | A |
| | Emir Kujović | 0 | 0 | 0 | 0 | 0 (0) | 0 | 0 | 11 | A |
| | Fredrik Ulvestad | 0 | 0 | 0 | 0 | 0 (0) | 0 | 0 | 90 | M |
| | Gabriel Debeljuh | 0 | 0 | 0 | 0 | 0 (0) | 0 | 0 | 4 | A |
| | Haris Radetinac | 0 | 0 | 0 | 0 | 0 (0) | 0 | 0 | 90 | M |
| | Jacob Une-Larsson | 0 | 0 | 0 | 0 | 0 (0) | 0 | 0 | 90 | D |
| | Jesper Karlström | 0 | 0 | 0 | 0 | 0 (0) | 0 | 0 | 90 | M |
| | Jonathan Augustinsson | 0 | 0 | 0 | 0 | 0 (0) | 0 | 0 | 90 | D |
| | Jonathan Ring | 0 | 0 | 0 | 0 | 0 (0) | 0 | 0 | 18 | M |
| | Magnus Eriksson | 0 | 0 | 0 | 0 | 0 (0) | 0 | 0 | 90 | M |
| | Mario Júnior Rondón Fernández | 0 | 0 | 0 | 0 | 0 (0) | 0 | 0 | 90 | A |
| | Mateo Sušić | 0 | 0 | 0 | 0 | 0 (0) | 0 | 0 | 90 | D |
| | Michaël Pereira | 0 | 0 | 0 | 0 | 0 (0) | 0 | 0 | 1 | M |
| | Mihai Cătălin Bordeianu | 0 | 0 | 0 | 0 | 0 (0) | 0 | 0 | 90 | M |
| | Mário Jorge Malico Paulino | 0 | 0 | 0 | 0 | 0 (0) | 0 | 0 | 90 | D |
| | Paulo Vinícius de Souza Nascimento | 1 | 0 | 0 | 0 | 0 (0) | 0 | 0 | 90 | D |
| | Per Kristian Worre Bråtveit | 0 | 0 | 0 | 0 | 0 (0) | 0 | 0 | 90 | G |
| | Player Name | Passes | Key passes | Crosses (acc.) | Duels (won) | Dispossessed | Was fouled | Fouls commited |
| --- | --- | --- | --- | --- | --- | --- | --- | --- |
| | Abdel Slem Billel Omrani | 0 | 0 | 0 (0) | 0 (0) | 0 | 0 | 0 |
| | Andrei Andonie Burcă | 0 | 0 | 0 (0) | 0 (0) | 0 | 0 | 0 |
| | Aslak Fonn Witry | 0 | 0 | 0 (0) | 0 (0) | 0 | 0 | 0 |
| | Carl Elliot Leifson Käck | 0 | 0 | 0 (0) | 0 (0) | 0 | 0 | 0 |
| | Ciprian Ioan Deac | 0 | 0 | 0 (0) | 0 (0) | 0 | 0 | 0 |
| | Constantin Adrian Păun Alexandru | 0 | 0 | 0 (0) | 0 (0) | 0 | 0 | 0 |
| | Cristian Emanuel Bălgrădean | 0 | 0 | 0 (0) | 0 (0) | 0 | 0 | 0 |
| | Curtis Edwards | 0 | 0 | 0 (0) | 0 (0) | 0 | 0 | 0 |
| | Damjan Đoković | 0 | 0 | 0 (0) | 0 (0) | 0 | 0 | 0 |
| | Edward Chilufya | 0 | 0 | 0 (0) | 0 (0) | 0 | 0 | 0 |
| | Emir Kujović | 0 | 0 | 0 (0) | 0 (0) | 0 | 0 | 0 |
| | Fredrik Ulvestad | 0 | 0 | 0 (0) | 0 (0) | 0 | 0 | 0 |
| | Gabriel Debeljuh | 0 | 0 | 0 (0) | 0 (0) | 0 | 0 | 0 |
| | Haris Radetinac | 0 | 0 | 0 (0) | 0 (0) | 0 | 0 | 0 |
| | Jacob Une-Larsson | 0 | 0 | 0 (0) | 0 (0) | 0 | 0 | 0 |
| | Jesper Karlström | 0 | 0 | 0 (0) | 0 (0) | 0 | 0 | 0 |
| | Jonathan Augustinsson | 0 | 0 | 0 (0) | 0 (0) | 0 | 0 | 0 |
| | Jonathan Ring | 0 | 0 | 0 (0) | 0 (0) | 0 | 0 | 0 |
| | Magnus Eriksson | 0 | 0 | 0 (0) | 0 (0) | 0 | 0 | 0 |
| | Mario Júnior Rondón Fernández | 0 | 0 | 0 (0) | 0 (0) | 0 | 0 | 0 |
| | Mateo Sušić | 0 | 0 | 0 (0) | 0 (0) | 0 | 0 | 0 |
| | Michaël Pereira | 0 | 0 | 0 (0) | 0 (0) | 0 | 0 | 0 |
| | Mihai Cătălin Bordeianu | 0 | 0 | 0 (0) | 0 (0) | 0 | 0 | 0 |
| | Mário Jorge Malico Paulino | 0 | 0 | 0 (0) | 0 (0) | 0 | 0 | 0 |
| | Paulo Vinícius de Souza Nascimento | 0 | 0 | 0 (0) | 0 (0) | 0 | 0 | 0 |
| | Per Kristian Worre Bråtveit | 0 | 0 | 0 (0) | 0 (0) | 0 | 0 | 0 |
| | Player Name | Clearances | Blocked shots | Interceptions | Tackles | Dribbles past | Penalty committed | Saves | Saves inside box |
| --- | --- | --- | --- | --- | --- | --- | --- | --- | --- |
| | Abdel Slem Billel Omrani | 0 | 0 | 0 | 0 | 0 | 0 | 0 | 0 |
| | Andrei Andonie Burcă | 0 | 0 | 0 | 0 | 0 | 0 | 0 | 0 |
| | Aslak Fonn Witry | 0 | 0 | 0 | 0 | 0 | 0 | 0 | 0 |
| | Carl Elliot Leifson Käck | 0 | 0 | 0 | 0 | 0 | 0 | 0 | 0 |
| | Ciprian Ioan Deac | 0 | 0 | 0 | 0 | 0 | 0 | 0 | 0 |
| | Constantin Adrian Păun Alexandru | 0 | 0 | 0 | 0 | 0 | 0 | 0 | 0 |
| | Cristian Emanuel Bălgrădean | 0 | 0 | 0 | 0 | 0 | 0 | 0 | 0 |
| | Curtis Edwards | 0 | 0 | 0 | 0 | 0 | 0 | 0 | 0 |
| | Damjan Đoković | 0 | 0 | 0 | 0 | 0 | 0 | 0 | 0 |
| | Edward Chilufya | 0 | 0 | 0 | 0 | 0 | 0 | 0 | 0 |
| | Emir Kujović | 0 | 0 | 0 | 0 | 0 | 0 | 0 | 0 |
| | Fredrik Ulvestad | 0 | 0 | 0 | 0 | 0 | 0 | 0 | 0 |
| | Gabriel Debeljuh | 0 | 0 | 0 | 0 | 0 | 0 | 0 | 0 |
| | Haris Radetinac | 0 | 0 | 0 | 0 | 0 | 0 | 0 | 0 |
| | Jacob Une-Larsson | 0 | 0 | 0 | 0 | 0 | 0 | 0 | 0 |
| | Jesper Karlström | 0 | 0 | 0 | 0 | 0 | 0 | 0 | 0 |
| | Jonathan Augustinsson | 0 | 0 | 0 | 0 | 0 | 0 | 0 | 0 |
| | Jonathan Ring | 0 | 0 | 0 | 0 | 0 | 0 | 0 | 0 |
| | Magnus Eriksson | 0 | 0 | 0 | 0 | 0 | 0 | 0 | 0 |
| | Mario Júnior Rondón Fernández | 0 | 0 | 0 | 0 | 0 | 0 | 0 | 0 |
| | Mateo Sušić | 0 | 0 | 0 | 0 | 0 | 0 | 0 | 0 |
| | Michaël Pereira | 0 | 0 | 0 | 0 | 0 | 0 | 0 | 0 |
| | Mihai Cătălin Bordeianu | 0 | 0 | 0 | 0 | 0 | 0 | 0 | 0 |
| | Mário Jorge Malico Paulino | 0 | 0 | 0 | 0 | 0 | 0 | 0 | 0 |
| | Paulo Vinícius de Souza Nascimento | 0 | 0 | 0 | 0 | 0 | 0 | 0 | 0 |
| | Per Kristian Worre Bråtveit | 0 | 0 | 0 | 0 | 0 | 0 | 0 | 0 |