LASK Linz - DAC
Last Update 22 Oct 2020, 19:20
LASK Linz vs DAC live stream and TV broadcast
24 Sep 2020, 18:30
LASK Linz vs DAC
Location: Linz
Venue: Linzer Stadion
Referee: Jérôme Brisard
Live streaming
TV Stations
Live comments
Data will be available at kick off time or sooner
Data will be available at kick off time or sooner
LASK Linz vs DAC Pre-Match Odds
| | LASK Linz | Draw | DAC |
| --- | --- | --- | --- |
| 1xbet | 1.49 | 4.60 | 6.00 |
| bwin | 1.50 | 4.00 | 5.25 |
| WilliamHill | 1.47 | 4.20 | 5.50 |
| Bet-At-Home | 1.51 | 4.30 | 5.40 |
| Ladbrokes | 1.50 | 4.33 | 5.80 |
Statistics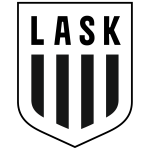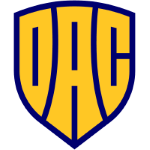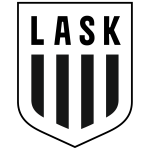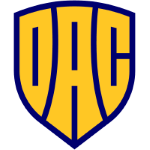 About LASK Linz vs DAC
The match will kick off at 18:30 on 24 Sep 2020, at Linzer Stadion in Linz. The referee for this fixture will be Jérôme Brisard and the lineups for both teams will be updated a few hours before the match starts.
In their previous matches, LASK Linz won 2 games (Wolfsberger AC, Sporting CP) and lost 2 (with Rapid Vienna, Tottenham Hotspur) while 1 games ended in draws (against Wattens). LASK Linz managed to score 8 goals and conceded 9 goals (8-9).
DAC won 4 matches of their last five (against Jablonec, Senica, Trenčín, Zemplín Michalovce), lost 1 (with Žilina) and 0 fixtures ended in draws . The team scored 17 goals while conceding 12 (17-12).
The last direct match between LASK Linz and DAC was played on 24 Sep 20 and was won by LASK Linz with 7-0.
LASK Linz vs DAC Prediction
According to the odds, LASK Linz is the favourite of this match. A draw in LASK Linz - DAC stands at 4.60.
All live broadcasting information can be found at the top of the page. SportsPlus.Me provides only official streaming through our partner, bet365. If the match is present in their live streaming schedule you will be able to watch it live online.
Read More...
Players
Common / Attack
Passing / Duels
Defence / Goalkeeper
| | Player Name | Goals | Assists | Shots | Shots on goal | Dribbles (succ.) | Penalty won | Hit woodwork | Minutes played | Position |
| --- | --- | --- | --- | --- | --- | --- | --- | --- | --- | --- |
| | Alexander Schlager | 0 | 0 | 0 | 0 | 0 (0) | 0 | 0 | 90 | G |
| | Andreas Gruber | 1 | 1 | 0 | 0 | 0 (0) | 0 | 0 | 58 | A |
| | Andrej Fábry | 0 | 0 | 0 | 0 | 0 (0) | 0 | 0 | 36 | M |
| | Andrija Balić | 0 | 0 | 0 | 0 | 0 (0) | 0 | 0 | 90 | M |
| | András Schafer | 0 | 0 | 0 | 0 | 0 (0) | 0 | 0 | 90 | M |
| | Cesar Blackman | 0 | 0 | 0 | 0 | 0 (0) | 0 | 0 | 48 | D |
| | Christian Ramsebner | 0 | 0 | 0 | 0 | 0 (0) | 0 | 0 | 32 | D |
| | Danylo Beskorovainyi | 0 | 0 | 0 | 0 | 0 (0) | 0 | 0 | 54 | D |
| | Dominik Kružliak | 0 | 0 | 0 | 0 | 0 (0) | 0 | 0 | 90 | D |
| | Dominik Reiter | 0 | 0 | 0 | 0 | 0 (0) | 0 | 0 | 32 | A |
| | Eric Kleybel Ramírez Matheus | 0 | 0 | 0 | 0 | 0 (0) | 0 | 0 | 60 | A |
| | Erick Javier Davis Grajales | 0 | 0 | 0 | 0 | 0 (0) | 0 | 0 | 90 | D |
| | Gernot Trauner | 0 | 0 | 0 | 0 | 0 (0) | 0 | 0 | 90 | D |
| | Husein Balic | 1 | 0 | 0 | 0 | 0 (0) | 0 | 0 | 72 | A |
| | Ion Nicolăescu | 0 | 0 | 0 | 0 | 0 (0) | 0 | 0 | 30 | A |
| | James Holland | 0 | 0 | 0 | 0 | 0 (0) | 0 | 0 | 90 | M |
| | Jannik Müller | 0 | 0 | 0 | 0 | 0 (0) | 0 | 0 | 90 | D |
| | Marko Divković | 0 | 0 | 0 | 0 | 0 (0) | 0 | 0 | 60 | A |
| | Marko Raguz | 2 | 1 | 0 | 0 | 0 (0) | 0 | 0 | 90 | A |
| | Martin Bednár | 0 | 0 | 0 | 0 | 0 (0) | 0 | 0 | 30 | M |
| | Martin Jedlička | 0 | 0 | 0 | 0 | 0 (0) | 0 | 0 | 90 | G |
| | Petar Filipović | 1 | 0 | 0 | 0 | 0 (0) | 0 | 0 | 58 | D |
| | Peter Michorl | 1 | 2 | 0 | 0 | 0 (0) | 0 | 0 | 90 | M |
| | Philipp Wiesinger | 0 | 0 | 0 | 0 | 0 (0) | 0 | 0 | 90 | D |
| | Reinhold Ranftl | 0 | 0 | 0 | 0 | 0 (0) | 0 | 0 | 90 | M |
| | Rene Renner | 0 | 1 | 0 | 0 | 0 (0) | 0 | 0 | 90 | M |
| | Thomas Sabitzer | 1 | 0 | 0 | 0 | 0 (0) | 0 | 0 | 18 | M |
| | Zsolt Kalmár | 0 | 0 | 0 | 0 | 0 (0) | 0 | 0 | 90 | M |
| | Player Name | Passes | Key passes | Crosses (acc.) | Duels (won) | Dispossessed | Was fouled | Fouls commited |
| --- | --- | --- | --- | --- | --- | --- | --- | --- |
| | Alexander Schlager | 0 | 0 | 0 (0) | 0 (0) | 0 | 0 | 0 |
| | Andreas Gruber | 0 | 0 | 0 (0) | 0 (0) | 0 | 0 | 0 |
| | Andrej Fábry | 0 | 0 | 0 (0) | 0 (0) | 0 | 0 | 0 |
| | Andrija Balić | 0 | 0 | 0 (0) | 0 (0) | 0 | 0 | 0 |
| | András Schafer | 0 | 0 | 0 (0) | 0 (0) | 0 | 0 | 0 |
| | Cesar Blackman | 0 | 0 | 0 (0) | 0 (0) | 0 | 0 | 0 |
| | Christian Ramsebner | 0 | 0 | 0 (0) | 0 (0) | 0 | 0 | 0 |
| | Danylo Beskorovainyi | 0 | 0 | 0 (0) | 0 (0) | 0 | 0 | 0 |
| | Dominik Kružliak | 0 | 0 | 0 (0) | 0 (0) | 0 | 0 | 0 |
| | Dominik Reiter | 0 | 0 | 0 (0) | 0 (0) | 0 | 0 | 0 |
| | Eric Kleybel Ramírez Matheus | 0 | 0 | 0 (0) | 0 (0) | 0 | 0 | 0 |
| | Erick Javier Davis Grajales | 0 | 0 | 0 (0) | 0 (0) | 0 | 0 | 0 |
| | Gernot Trauner | 0 | 0 | 0 (0) | 0 (0) | 0 | 0 | 0 |
| | Husein Balic | 0 | 0 | 0 (0) | 0 (0) | 0 | 0 | 0 |
| | Ion Nicolăescu | 0 | 0 | 0 (0) | 0 (0) | 0 | 0 | 0 |
| | James Holland | 0 | 0 | 0 (0) | 0 (0) | 0 | 0 | 0 |
| | Jannik Müller | 0 | 0 | 0 (0) | 0 (0) | 0 | 0 | 0 |
| | Marko Divković | 0 | 0 | 0 (0) | 0 (0) | 0 | 0 | 0 |
| | Marko Raguz | 0 | 0 | 0 (0) | 0 (0) | 0 | 0 | 0 |
| | Martin Bednár | 0 | 0 | 0 (0) | 0 (0) | 0 | 0 | 0 |
| | Martin Jedlička | 0 | 0 | 0 (0) | 0 (0) | 0 | 0 | 0 |
| | Petar Filipović | 0 | 0 | 0 (0) | 0 (0) | 0 | 0 | 0 |
| | Peter Michorl | 0 | 0 | 0 (0) | 0 (0) | 0 | 0 | 0 |
| | Philipp Wiesinger | 0 | 0 | 0 (0) | 0 (0) | 0 | 0 | 0 |
| | Reinhold Ranftl | 0 | 0 | 0 (0) | 0 (0) | 0 | 0 | 0 |
| | Rene Renner | 0 | 0 | 0 (0) | 0 (0) | 0 | 0 | 0 |
| | Thomas Sabitzer | 0 | 0 | 0 (0) | 0 (0) | 0 | 0 | 0 |
| | Zsolt Kalmár | 0 | 0 | 0 (0) | 0 (0) | 0 | 0 | 0 |
| | Player Name | Clearances | Blocked shots | Interceptions | Tackles | Dribbles past | Penalty committed | Saves | Saves inside box |
| --- | --- | --- | --- | --- | --- | --- | --- | --- | --- |
| | Alexander Schlager | 0 | 0 | 0 | 0 | 0 | 0 | 0 | 0 |
| | Andreas Gruber | 0 | 0 | 0 | 0 | 0 | 0 | 0 | 0 |
| | Andrej Fábry | 0 | 0 | 0 | 0 | 0 | 0 | 0 | 0 |
| | Andrija Balić | 0 | 0 | 0 | 0 | 0 | 0 | 0 | 0 |
| | András Schafer | 0 | 0 | 0 | 0 | 0 | 0 | 0 | 0 |
| | Cesar Blackman | 0 | 0 | 0 | 0 | 0 | 0 | 0 | 0 |
| | Christian Ramsebner | 0 | 0 | 0 | 0 | 0 | 0 | 0 | 0 |
| | Danylo Beskorovainyi | 0 | 0 | 0 | 0 | 0 | 0 | 0 | 0 |
| | Dominik Kružliak | 0 | 0 | 0 | 0 | 0 | 0 | 0 | 0 |
| | Dominik Reiter | 0 | 0 | 0 | 0 | 0 | 0 | 0 | 0 |
| | Eric Kleybel Ramírez Matheus | 0 | 0 | 0 | 0 | 0 | 0 | 0 | 0 |
| | Erick Javier Davis Grajales | 0 | 0 | 0 | 0 | 0 | 0 | 0 | 0 |
| | Gernot Trauner | 0 | 0 | 0 | 0 | 0 | 0 | 0 | 0 |
| | Husein Balic | 0 | 0 | 0 | 0 | 0 | 0 | 0 | 0 |
| | Ion Nicolăescu | 0 | 0 | 0 | 0 | 0 | 0 | 0 | 0 |
| | James Holland | 0 | 0 | 0 | 0 | 0 | 0 | 0 | 0 |
| | Jannik Müller | 0 | 0 | 0 | 0 | 0 | 0 | 0 | 0 |
| | Marko Divković | 0 | 0 | 0 | 0 | 0 | 0 | 0 | 0 |
| | Marko Raguz | 0 | 0 | 0 | 0 | 0 | 0 | 0 | 0 |
| | Martin Bednár | 0 | 0 | 0 | 0 | 0 | 0 | 0 | 0 |
| | Martin Jedlička | 0 | 0 | 0 | 0 | 0 | 0 | 0 | 0 |
| | Petar Filipović | 0 | 0 | 0 | 0 | 0 | 0 | 0 | 0 |
| | Peter Michorl | 0 | 0 | 0 | 0 | 0 | 0 | 0 | 0 |
| | Philipp Wiesinger | 0 | 0 | 0 | 0 | 0 | 0 | 0 | 0 |
| | Reinhold Ranftl | 0 | 0 | 0 | 0 | 0 | 0 | 0 | 0 |
| | Rene Renner | 0 | 0 | 0 | 0 | 0 | 0 | 0 | 0 |
| | Thomas Sabitzer | 0 | 0 | 0 | 0 | 0 | 0 | 0 | 0 |
| | Zsolt Kalmár | 0 | 0 | 0 | 0 | 0 | 0 | 0 | 0 |