CSKA Sofia - BATE
Last Update 19 Oct 2020, 07:50
CSKA Sofia vs BATE live stream and TV broadcast
17 Sep 2020, 17:00
CSKA Sofia vs BATE
Location: Sofia
Venue: Stadion Bâlgarska Armija
Referee: Horațiu Mircea Fesnic
Live streaming
TV Stations
Live comments
Data will be available at kick off time or sooner
Data will be available at kick off time or sooner
CSKA Sofia vs BATE Pre-Match Odds
| | CSKA Sofia | Draw | BATE |
| --- | --- | --- | --- |
| 1xbet | 2.11 | 3.42 | 3.79 |
| bwin | 2.00 | 3.25 | 3.40 |
| Bet-At-Home | 1.94 | 3.20 | 3.60 |
| Ladbrokes | 2.10 | 3.25 | 3.60 |
Statistics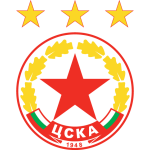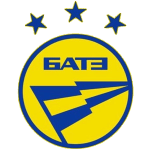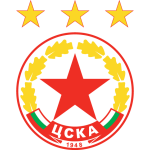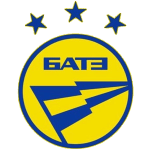 About CSKA Sofia vs BATE
The match will kick off at 17:00 on 17 Sep 2020, at Stadion Bâlgarska Armija in Sofia. The referee for this fixture will be Horațiu Mircea Fesnic and the lineups for both teams will be updated a few hours before the match starts.
In their previous matches, CSKA Sofia won 2 games (B36, Basel) and lost 1 (with Lokomotiv Plovdiv) while 2 games ended in draws (against Etar, Beroe). CSKA Sofia managed to score 10 goals and conceded 7 goals (10-7).
BATE won 3 matches of their last five (against Neman Grodno, Smolevichy-STI, Slutsk), lost 1 (with Dinamo Brest) and 1 fixtures ended in draws (against Isloch). The team scored 14 goals while conceding 9 (14-9).
The last direct match between CSKA Sofia and BATE was played on 17 Sep 20 and was won by CSKA Sofia with 2-0.
CSKA Sofia vs BATE Prediction
According to the odds, CSKA Sofia is the favourite of this match. A draw in CSKA Sofia - BATE stands at 3.42.
All live broadcasting information can be found at the top of the page. SportsPlus.Me provides only official streaming through our partner, bet365. If the match is present in their live streaming schedule you will be able to watch it live online.
Read More...
Players
Common / Attack
Passing / Duels
Defence / Goalkeeper
| | Player Name | Goals | Assists | Shots | Shots on goal | Dribbles (succ.) | Penalty won | Hit woodwork | Minutes played | Position |
| --- | --- | --- | --- | --- | --- | --- | --- | --- | --- | --- |
| | Abdoulaye Jules Keita | 0 | 0 | 0 | 0 | 0 (0) | 0 | 0 | 17 | M |
| | Aleksandar Filipović | 0 | 0 | 0 | 0 | 0 (0) | 0 | 0 | 90 | D |
| | Aleksandr Volodko | 0 | 0 | 0 | 0 | 0 (0) | 0 | 0 | 21 | M |
| | Ali Sowe | 1 | 0 | 0 | 0 | 0 (0) | 0 | 0 | 90 | A |
| | Amos Youga | 0 | 0 | 0 | 0 | 0 (0) | 0 | 0 | 90 | M |
| | Bojan Nastić | 0 | 0 | 0 | 0 | 0 (0) | 0 | 0 | 90 | D |
| | Bradley Mazikou | 0 | 0 | 0 | 0 | 0 (0) | 0 | 0 | 90 | D |
| | Denis Scherbitski | 0 | 0 | 0 | 0 | 0 (0) | 0 | 0 | 90 | G |
| | Dmitri Baga | 0 | 0 | 0 | 0 | 0 (0) | 0 | 0 | 77 | M |
| | Egor Filipenko | 0 | 0 | 0 | 0 | 0 (0) | 0 | 0 | 90 | D |
| | Evgeni Yablonski | 0 | 0 | 0 | 0 | 0 (0) | 0 | 0 | 69 | M |
| | Geferson Cerqueira Teles | 0 | 0 | 0 | 0 | 0 (0) | 0 | 0 | 90 | D |
| | Georgi Yomov | 0 | 1 | 0 | 0 | 0 (0) | 0 | 0 | 73 | M |
| | Graham Carey | 1 | 0 | 0 | 0 | 0 (0) | 0 | 0 | 11 | M |
| | Gustavo Busatto | 0 | 0 | 0 | 0 | 0 (0) | 0 | 0 | 90 | G |
| | Henrique Roberto Rafael | 0 | 0 | 0 | 0 | 0 (0) | 0 | 0 | 90 | A |
| | Hervaine Moukam Mekontso | 0 | 0 | 0 | 0 | 0 (0) | 0 | 0 | 13 | M |
| | Jakov Filipović | 0 | 0 | 0 | 0 | 0 (0) | 0 | 0 | 90 | D |
| | Jurgen Mattheij | 0 | 0 | 0 | 0 | 0 (0) | 0 | 0 | 90 | D |
| | Maksim Skavysh | 0 | 0 | 0 | 0 | 0 (0) | 0 | 0 | 90 | A |
| | Nemanja Milić | 0 | 0 | 0 | 0 | 0 (0) | 0 | 0 | 90 | A |
| | Pavel Nekhajchik | 0 | 0 | 0 | 0 | 0 (0) | 0 | 0 | 90 | M |
| | Plamen Galabov | 0 | 0 | 0 | 0 | 0 (0) | 0 | 0 | 90 | D |
| | Tiago Filipe Sousa Nóbrega Rodrigues | 0 | 0 | 0 | 0 | 0 (0) | 0 | 0 | 22 | M |
| | Valentin Ivaylov Antov | 0 | 0 | 0 | 0 | 0 (0) | 0 | 0 | 90 | D |
| | Willum Þór Willumsson | 0 | 0 | 0 | 0 | 0 (0) | 0 | 0 | 90 | M |
| | Younousse Sankharé | 0 | 0 | 0 | 0 | 0 (0) | 0 | 0 | 68 | M |
| | Player Name | Passes | Key passes | Crosses (acc.) | Duels (won) | Dispossessed | Was fouled | Fouls commited |
| --- | --- | --- | --- | --- | --- | --- | --- | --- |
| | Abdoulaye Jules Keita | 0 | 0 | 0 (0) | 0 (0) | 0 | 0 | 0 |
| | Aleksandar Filipović | 0 | 0 | 0 (0) | 0 (0) | 0 | 0 | 0 |
| | Aleksandr Volodko | 0 | 0 | 0 (0) | 0 (0) | 0 | 0 | 0 |
| | Ali Sowe | 0 | 0 | 0 (0) | 0 (0) | 0 | 0 | 0 |
| | Amos Youga | 0 | 0 | 0 (0) | 0 (0) | 0 | 0 | 0 |
| | Bojan Nastić | 0 | 0 | 0 (0) | 0 (0) | 0 | 0 | 0 |
| | Bradley Mazikou | 0 | 0 | 0 (0) | 0 (0) | 0 | 0 | 0 |
| | Denis Scherbitski | 0 | 0 | 0 (0) | 0 (0) | 0 | 0 | 0 |
| | Dmitri Baga | 0 | 0 | 0 (0) | 0 (0) | 0 | 0 | 0 |
| | Egor Filipenko | 0 | 0 | 0 (0) | 0 (0) | 0 | 0 | 0 |
| | Evgeni Yablonski | 0 | 0 | 0 (0) | 0 (0) | 0 | 0 | 0 |
| | Geferson Cerqueira Teles | 0 | 0 | 0 (0) | 0 (0) | 0 | 0 | 0 |
| | Georgi Yomov | 0 | 0 | 0 (0) | 0 (0) | 0 | 0 | 0 |
| | Graham Carey | 0 | 0 | 0 (0) | 0 (0) | 0 | 0 | 0 |
| | Gustavo Busatto | 0 | 0 | 0 (0) | 0 (0) | 0 | 0 | 0 |
| | Henrique Roberto Rafael | 0 | 0 | 0 (0) | 0 (0) | 0 | 0 | 0 |
| | Hervaine Moukam Mekontso | 0 | 0 | 0 (0) | 0 (0) | 0 | 0 | 0 |
| | Jakov Filipović | 0 | 0 | 0 (0) | 0 (0) | 0 | 0 | 0 |
| | Jurgen Mattheij | 0 | 0 | 0 (0) | 0 (0) | 0 | 0 | 0 |
| | Maksim Skavysh | 0 | 0 | 0 (0) | 0 (0) | 0 | 0 | 0 |
| | Nemanja Milić | 0 | 0 | 0 (0) | 0 (0) | 0 | 0 | 0 |
| | Pavel Nekhajchik | 0 | 0 | 0 (0) | 0 (0) | 0 | 0 | 0 |
| | Plamen Galabov | 0 | 0 | 0 (0) | 0 (0) | 0 | 0 | 0 |
| | Tiago Filipe Sousa Nóbrega Rodrigues | 0 | 0 | 0 (0) | 0 (0) | 0 | 0 | 0 |
| | Valentin Ivaylov Antov | 0 | 0 | 0 (0) | 0 (0) | 0 | 0 | 0 |
| | Willum Þór Willumsson | 0 | 0 | 0 (0) | 0 (0) | 0 | 0 | 0 |
| | Younousse Sankharé | 0 | 0 | 0 (0) | 0 (0) | 0 | 0 | 0 |
| | Player Name | Clearances | Blocked shots | Interceptions | Tackles | Dribbles past | Penalty committed | Saves | Saves inside box |
| --- | --- | --- | --- | --- | --- | --- | --- | --- | --- |
| | Abdoulaye Jules Keita | 0 | 0 | 0 | 0 | 0 | 0 | 0 | 0 |
| | Aleksandar Filipović | 0 | 0 | 0 | 0 | 0 | 0 | 0 | 0 |
| | Aleksandr Volodko | 0 | 0 | 0 | 0 | 0 | 0 | 0 | 0 |
| | Ali Sowe | 0 | 0 | 0 | 0 | 0 | 0 | 0 | 0 |
| | Amos Youga | 0 | 0 | 0 | 0 | 0 | 0 | 0 | 0 |
| | Bojan Nastić | 0 | 0 | 0 | 0 | 0 | 0 | 0 | 0 |
| | Bradley Mazikou | 0 | 0 | 0 | 0 | 0 | 0 | 0 | 0 |
| | Denis Scherbitski | 0 | 0 | 0 | 0 | 0 | 0 | 0 | 0 |
| | Dmitri Baga | 0 | 0 | 0 | 0 | 0 | 0 | 0 | 0 |
| | Egor Filipenko | 0 | 0 | 0 | 0 | 0 | 0 | 0 | 0 |
| | Evgeni Yablonski | 0 | 0 | 0 | 0 | 0 | 0 | 0 | 0 |
| | Geferson Cerqueira Teles | 0 | 0 | 0 | 0 | 0 | 0 | 0 | 0 |
| | Georgi Yomov | 0 | 0 | 0 | 0 | 0 | 0 | 0 | 0 |
| | Graham Carey | 0 | 0 | 0 | 0 | 0 | 0 | 0 | 0 |
| | Gustavo Busatto | 0 | 0 | 0 | 0 | 0 | 0 | 0 | 0 |
| | Henrique Roberto Rafael | 0 | 0 | 0 | 0 | 0 | 0 | 0 | 0 |
| | Hervaine Moukam Mekontso | 0 | 0 | 0 | 0 | 0 | 0 | 0 | 0 |
| | Jakov Filipović | 0 | 0 | 0 | 0 | 0 | 0 | 0 | 0 |
| | Jurgen Mattheij | 0 | 0 | 0 | 0 | 0 | 0 | 0 | 0 |
| | Maksim Skavysh | 0 | 0 | 0 | 0 | 0 | 0 | 0 | 0 |
| | Nemanja Milić | 0 | 0 | 0 | 0 | 0 | 0 | 0 | 0 |
| | Pavel Nekhajchik | 0 | 0 | 0 | 0 | 0 | 0 | 0 | 0 |
| | Plamen Galabov | 0 | 0 | 0 | 0 | 0 | 0 | 0 | 0 |
| | Tiago Filipe Sousa Nóbrega Rodrigues | 0 | 0 | 0 | 0 | 0 | 0 | 0 | 0 |
| | Valentin Ivaylov Antov | 0 | 0 | 0 | 0 | 0 | 0 | 0 | 0 |
| | Willum Þór Willumsson | 0 | 0 | 0 | 0 | 0 | 0 | 0 | 0 |
| | Younousse Sankharé | 0 | 0 | 0 | 0 | 0 | 0 | 0 | 0 |