Wolfsberger AC - CSKA Moskva
Last Update 25 Oct 2020, 18:43
Wolfsberger AC vs CSKA Moskva live stream and TV broadcast
22 Oct 2020, 19:00
Wolfsberger AC vs CSKA Moskva
Location: Wolfsberg
Venue: Lavanttal Arena
Referee: Sascha Stegemann
Live streaming
TV Stations
Live comments
Data will be available at kick off time or sooner
Data will be available at kick off time or sooner
Wolfsberger AC vs CSKA Moskva Pre-Match Odds
| | Wolfsberger AC | Draw | CSKA Moskva |
| --- | --- | --- | --- |
| bwin | 3.20 | 3.50 | 2.20 |
| Bet-At-Home | 3.15 | 3.40 | 2.18 |
| Ladbrokes | 3.00 | 3.30 | 2.30 |
| WilliamHill | 3.10 | 3.40 | 2.25 |
| 1xbet | 3.48 | 3.58 | 2.16 |
Statistics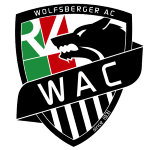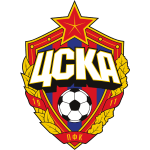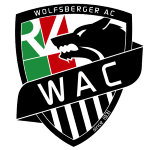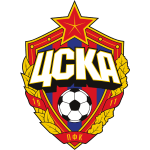 333 (74%)
Accurate passes
334 (72.29%)
About Wolfsberger AC vs CSKA Moskva
The match will kick off at 19:00 on 22 Oct 2020, at Lavanttal Arena in Wolfsberg. The referee for this fixture will be Sascha Stegemann and the lineups for both teams will be updated a few hours before the match starts.
In their previous matches, Wolfsberger AC won 1 games (Hartberg) and lost 4 (with Salzburg, LASK Linz, St. Pölten, Rapid Vienna) while 0 games ended in draws . Wolfsberger AC managed to score 9 goals and conceded 14 goals (9-14).
CSKA Moskva won 3 matches of their last five (against Ufa, Ural, Dinamo Moskva), lost 1 (with Lokomotiv Moskva) and 1 fixtures ended in draws (against Arsenal Tula). The team scored 6 goals while conceding 2 (6-2).
The last direct match between Wolfsberger AC and CSKA Moskva was played on 22 Oct 20 and ended in a draw (1-1).
Wolfsberger AC vs CSKA Moskva Prediction
According to the odds, CSKA Moskva is the favourite of this match. A draw in Wolfsberger AC - CSKA Moskva stands at 3.50.
All live broadcasting information can be found at the top of the page. SportsPlus.Me provides only official streaming through our partner, bet365. If the match is present in their live streaming schedule you will be able to watch it live online.
Read More...
Players
Common / Attack
Passing / Duels
Defence / Goalkeeper
| | Player Name | Goals | Assists | Shots | Shots on goal | Dribbles (succ.) | Penalty won | Hit woodwork | Minutes played | Position |
| --- | --- | --- | --- | --- | --- | --- | --- | --- | --- | --- |
| | Adolfo Julián Gaich | 1 | 0 | 1 | 1 | 1 (1) | 0 | 0 | 61 | A |
| | Alan Dzagoev | 0 | 0 | 0 | 0 | 1 (0) | 0 | 0 | 44 | M |
| | Alexander Kofler | 0 | 0 | 0 | 0 | 0 (0) | 0 | 0 | 90 | G |
| | Baktiyor Zainutdinov | 0 | 0 | 0 | 0 | 4 (4) | 0 | 0 | 90 | D |
| | Cheikhou Dieng | 0 | 0 | 0 | 0 | 1 (1) | 0 | 0 | 78 | A |
| | Chidera Ejuke | 0 | 0 | 2 | 1 | 13 (12) | 0 | 0 | 44 | A |
| | Christopher Wernitznig | 0 | 0 | 1 | 1 | 1 (0) | 0 | 0 | 73 | M |
| | Dejan Joveljić | 0 | 0 | 3 | 2 | 1 (0) | 0 | 0 | 90 | A |
| | Dominik Baumgartner | 0 | 0 | 0 | 0 | 0 (0) | 0 | 0 | 90 | D |
| | Eliel Peretz | 0 | 0 | 0 | 0 | 0 (0) | 0 | 0 | 17 | M |
| | Fedor Chalov | 0 | 0 | 0 | 0 | 0 (0) | 0 | 0 | 29 | A |
| | Hörður Björgvin Magnússon | 0 | 0 | 0 | 0 | 1 (1) | 0 | 0 | 90 | D |
| | Igor Akinfeev | 0 | 0 | 0 | 0 | 0 (0) | 0 | 0 | 90 | G |
| | Igor Diveev | 0 | 0 | 0 | 0 | 0 (0) | 0 | 0 | 90 | D |
| | Ilzat Akhmetov | 0 | 0 | 0 | 0 | 2 (1) | 0 | 0 | 13 | M |
| | Ivan Oblyakov | 0 | 0 | 1 | 1 | 1 (0) | 0 | 0 | 90 | M |
| | Jonathan Scherzer | 0 | 0 | 0 | 0 | 1 (1) | 0 | 0 | 84 | D |
| | Konstantin Kuchaev | 0 | 0 | 0 | 0 | 4 (3) | 0 | 0 | 77 | M |
| | Konstantin Maradishvili | 0 | 0 | 0 | 0 | 2 (2) | 0 | 0 | 90 | M |
| | Kristijan Bistrović | 0 | 0 | 0 | 0 | 0 (0) | 0 | 0 | 3 | M |
| | Luka Lochoshvili | 0 | 0 | 1 | 0 | 0 (0) | 0 | 0 | 90 | D |
| | Marc Andre Schmerböck | 0 | 0 | 0 | 0 | 0 (0) | 0 | 0 | 12 | M |
| | Mario Leitgeb | 0 | 0 | 0 | 0 | 0 (0) | 0 | 0 | 90 | M |
| | Mario Pavelić | 0 | 0 | 0 | 0 | 0 (0) | 0 | 0 | 6 | D |
| | Matthäus Taferner | 0 | 0 | 0 | 0 | 3 (3) | 0 | 0 | 90 | M |
| | Michael Liendl | 1 | 0 | 2 | 1 | 1 (1) | 1 | 0 | 90 | M |
| | Michael Novak | 0 | 0 | 1 | 0 | 1 (0) | 0 | 0 | 90 | D |
| | Nayair Tiknizyan | 0 | 0 | 1 | 1 | 0 (0) | 0 | 0 | 46 | M |
| | Nikola Vlašić | 0 | 1 | 1 | 0 | 10 (10) | 0 | 0 | 87 | M |
| | Viktor Vasin | 0 | 0 | 0 | 0 | 0 (0) | 0 | 0 | 46 | D |
| | Player Name | Passes | Key passes | Crosses (acc.) | Duels (won) | Dispossessed | Was fouled | Fouls commited |
| --- | --- | --- | --- | --- | --- | --- | --- | --- |
| | Adolfo Julián Gaich | 11 | 0 | 0 (0) | 9 (2) | 0 | 1 | 1 |
| | Alan Dzagoev | 33 | 1 | 0 (0) | 5 (1) | 0 | 0 | 0 |
| | Alexander Kofler | 25 | 0 | 0 (0) | 0 (0) | 0 | 0 | 0 |
| | Baktiyor Zainutdinov | 58 | 0 | 3 (1) | 12 (10) | 0 | 3 | 1 |
| | Cheikhou Dieng | 15 | 0 | 1 (1) | 10 (4) | 0 | 3 | 0 |
| | Chidera Ejuke | 16 | 1 | 0 (0) | 16 (14) | 0 | 1 | 0 |
| | Christopher Wernitznig | 35 | 1 | 1 (0) | 12 (4) | 0 | 1 | 1 |
| | Dejan Joveljić | 16 | 0 | 2 (0) | 8 (3) | 0 | 2 | 0 |
| | Dominik Baumgartner | 42 | 0 | 0 (0) | 8 (4) | 0 | 0 | 1 |
| | Eliel Peretz | 6 | 1 | 0 (0) | 2 (1) | 0 | 0 | 1 |
| | Fedor Chalov | 14 | 0 | 0 (0) | 2 (0) | 0 | 0 | 0 |
| | Hörður Björgvin Magnússon | 54 | 0 | 1 (0) | 8 (5) | 0 | 0 | 2 |
| | Igor Akinfeev | 20 | 0 | 0 (0) | 0 (0) | 0 | 0 | 0 |
| | Igor Diveev | 31 | 0 | 0 (0) | 4 (3) | 0 | 0 | 0 |
| | Ilzat Akhmetov | 10 | 0 | 1 (0) | 5 (2) | 0 | 1 | 0 |
| | Ivan Oblyakov | 61 | 0 | 2 (0) | 7 (1) | 0 | 0 | 1 |
| | Jonathan Scherzer | 49 | 1 | 5 (0) | 6 (3) | 0 | 0 | 0 |
| | Konstantin Kuchaev | 22 | 0 | 0 (0) | 13 (5) | 0 | 0 | 3 |
| | Konstantin Maradishvili | 51 | 0 | 0 (0) | 9 (6) | 0 | 1 | 1 |
| | Kristijan Bistrović | 8 | 0 | 0 (0) | 0 (0) | 0 | 0 | 0 |
| | Luka Lochoshvili | 43 | 0 | 0 (0) | 10 (8) | 0 | 0 | 1 |
| | Marc Andre Schmerböck | 7 | 1 | 0 (0) | 5 (0) | 0 | 0 | 1 |
| | Mario Leitgeb | 53 | 0 | 0 (0) | 13 (6) | 0 | 2 | 1 |
| | Mario Pavelić | 4 | 0 | 0 (0) | 1 (1) | 0 | 0 | 0 |
| | Matthäus Taferner | 35 | 0 | 3 (0) | 22 (9) | 0 | 3 | 1 |
| | Michael Liendl | 68 | 2 | 5 (0) | 12 (9) | 0 | 2 | 0 |
| | Michael Novak | 52 | 2 | 4 (1) | 14 (5) | 0 | 2 | 1 |
| | Nayair Tiknizyan | 13 | 0 | 0 (0) | 11 (4) | 0 | 0 | 2 |
| | Nikola Vlašić | 32 | 4 | 1 (0) | 16 (10) | 0 | 0 | 2 |
| | Viktor Vasin | 28 | 0 | 0 (0) | 6 (3) | 0 | 1 | 2 |
| | Player Name | Clearances | Blocked shots | Interceptions | Tackles | Dribbles past | Penalty committed | Saves | Saves inside box |
| --- | --- | --- | --- | --- | --- | --- | --- | --- | --- |
| | Adolfo Julián Gaich | 0 | 0 | 0 | 0 | 0 | 0 | 0 | 0 |
| | Alan Dzagoev | 0 | 0 | 1 | 1 | 0 | 0 | 0 | 0 |
| | Alexander Kofler | 0 | 0 | 0 | 0 | 0 | 0 | 3 | 2 |
| | Baktiyor Zainutdinov | 0 | 0 | 1 | 0 | 0 | 0 | 0 | 0 |
| | Cheikhou Dieng | 0 | 0 | 0 | 0 | 0 | 0 | 0 | 0 |
| | Chidera Ejuke | 0 | 0 | 1 | 0 | 0 | 0 | 0 | 0 |
| | Christopher Wernitznig | 0 | 1 | 0 | 2 | 0 | 0 | 0 | 0 |
| | Dejan Joveljić | 0 | 0 | 2 | 0 | 0 | 0 | 0 | 0 |
| | Dominik Baumgartner | 0 | 1 | 3 | 1 | 0 | 0 | 0 | 0 |
| | Eliel Peretz | 0 | 1 | 0 | 1 | 0 | 0 | 0 | 0 |
| | Fedor Chalov | 0 | 0 | 0 | 0 | 0 | 0 | 0 | 0 |
| | Hörður Björgvin Magnússon | 0 | 0 | 0 | 0 | 0 | 0 | 0 | 0 |
| | Igor Akinfeev | 0 | 0 | 0 | 0 | 0 | 0 | 2 | 1 |
| | Igor Diveev | 0 | 0 | 1 | 1 | 0 | 0 | 0 | 0 |
| | Ilzat Akhmetov | 0 | 0 | 0 | 0 | 0 | 0 | 0 | 0 |
| | Ivan Oblyakov | 0 | 0 | 3 | 0 | 0 | 0 | 0 | 0 |
| | Jonathan Scherzer | 0 | 0 | 3 | 1 | 0 | 0 | 0 | 0 |
| | Konstantin Kuchaev | 0 | 0 | 0 | 1 | 0 | 0 | 0 | 0 |
| | Konstantin Maradishvili | 0 | 0 | 2 | 3 | 0 | 0 | 0 | 0 |
| | Kristijan Bistrović | 0 | 0 | 0 | 0 | 0 | 0 | 0 | 0 |
| | Luka Lochoshvili | 0 | 0 | 6 | 1 | 0 | 0 | 0 | 0 |
| | Marc Andre Schmerböck | 0 | 0 | 0 | 0 | 0 | 0 | 0 | 0 |
| | Mario Leitgeb | 0 | 0 | 1 | 2 | 0 | 0 | 0 | 0 |
| | Mario Pavelić | 0 | 0 | 0 | 0 | 0 | 0 | 0 | 0 |
| | Matthäus Taferner | 0 | 0 | 4 | 3 | 0 | 0 | 0 | 0 |
| | Michael Liendl | 0 | 0 | 2 | 3 | 0 | 0 | 0 | 0 |
| | Michael Novak | 0 | 0 | 6 | 3 | 0 | 0 | 0 | 0 |
| | Nayair Tiknizyan | 0 | 0 | 1 | 1 | 0 | 0 | 0 | 0 |
| | Nikola Vlašić | 0 | 0 | 0 | 0 | 0 | 0 | 0 | 0 |
| | Viktor Vasin | 0 | 0 | 2 | 1 | 0 | 1 | 0 | 0 |