Crvena Zvezda - Europa FC
Last Update 22 Oct 2020, 20:13
Crvena Zvezda vs Europa FC live stream and TV broadcast
18 Aug 2020, 19:00
Crvena Zvezda vs Europa FC
Location: Beograd
Venue: Stadion Rajko Mitić
Referee: Volen Chinkov
Live streaming
TV Stations
Live comments
Arena Sport (Ser)
bet365
Chance
Fortuna
Fortuna PL
Fortuna SK
Nordicbet
Sport 1 (Hun)
STS.pl
Tipsport
Tipsport SK
Winlinebet
Wplay
Data will be available at kick off time or sooner
Crvena Zvezda vs Europa FC Pre-Match Odds
| | Crvena Zvezda | Draw | Europa FC |
| --- | --- | --- | --- |
| WilliamHill | 1.02 | 13.00 | 36.00 |
| 1xbet | 1.03 | 17.00 | 27.00 |
| bwin | 1.02 | 18.00 | 31.00 |
| Ladbrokes | 1.03 | 17.00 | 67.00 |
Statistics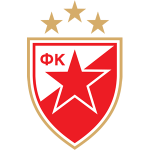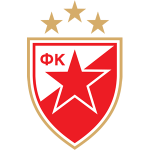 About Crvena Zvezda vs Europa FC
The match will kick off at 19:00 on 18 Aug 2020, at Stadion Rajko Mitić in Beograd. The referee for this fixture will be Volen Chinkov and the lineups for both teams will be updated a few hours before the match starts.
In their previous matches, Crvena Zvezda won 2 games (Ararat-Armenia, Napredak) and lost 1 (with Hoffenheim) while 2 games ended in draws (against Partizan, Javor Ivanjica). Crvena Zvezda managed to score 6 goals and conceded 4 goals (6-4).
Europa FC won 1 matches of their last five (against Sant Julià), lost 3 (with Sant Julià, Legia Warszawa, Djurgården) and 1 fixtures ended in draws (against Legia Warszawa). The team scored 7 goals while conceding 8 (7-8).
The last direct match between Crvena Zvezda and Europa FC was played on 18 Aug 20 and was won by Crvena Zvezda with 5-0.
Crvena Zvezda vs Europa FC Prediction
According to the odds, Crvena Zvezda is the favourite of this match. A draw in Crvena Zvezda - Europa FC stands at 13.00.
All live broadcasting information can be found at the top of the page. SportsPlus.Me provides only official streaming through our partner, bet365. If the match is present in their live streaming schedule you will be able to watch it live online.
This match will be live on TV on the following stations: Arena Sport (Ser), bet365, Chance, Fortuna. The full list of TV stations can be found at the top of the page. Of course, some matches are not televised but you can still follow them online, if live streaming is available.
Read More...
Players
Common / Attack
Passing / Duels
Defence / Goalkeeper
| | Player Name | Goals | Assists | Shots | Shots on goal | Dribbles (succ.) | Penalty won | Hit woodwork | Minutes played | Position |
| --- | --- | --- | --- | --- | --- | --- | --- | --- | --- | --- |
| | Adrián Gallardo Valdés | 0 | 0 | 0 | 0 | 0 (0) | 0 | 0 | 60 | A |
| | Alejandro Carrascal Avilés | 0 | 0 | 0 | 0 | 0 (0) | 0 | 0 | 90 | M |
| | Alejandro Rodríguez Rivas | 0 | 0 | 0 | 0 | 0 (0) | 0 | 0 | 21 | M |
| | Aleksandar Katai | 0 | 0 | 0 | 0 | 0 (0) | 0 | 0 | 90 | M |
| | António Manuel Fernandes Mendes | 0 | 0 | 0 | 0 | 0 (0) | 0 | 0 | 23 | A |
| | Blas Álvarez Cortés | 0 | 0 | 0 | 0 | 0 (0) | 0 | 0 | 90 | M |
| | El Fardou Mohamed Ben Nabouhane | 3 | 0 | 0 | 0 | 0 (0) | 0 | 0 | 90 | M |
| | Guélor Kanga Kaku | 0 | 1 | 0 | 0 | 0 (0) | 0 | 0 | 90 | M |
| | Javier Muñoz Arévalo | 0 | 0 | 0 | 0 | 0 (0) | 0 | 0 | 90 | G |
| | Jayce Mascarenhas-Olivero | 0 | 0 | 0 | 0 | 0 (0) | 0 | 0 | 90 | D |
| | Juan Pedro Rico Domínguez | 0 | 0 | 0 | 0 | 0 (0) | 0 | 0 | 90 | M |
| | Liam Walker | 0 | 0 | 0 | 0 | 0 (0) | 0 | 0 | 69 | M |
| | Manuel Dimas Suárez Arbelo | 0 | 0 | 0 | 0 | 0 (0) | 0 | 0 | 30 | A |
| | Marco Rosa Blanco | 0 | 0 | 0 | 0 | 0 (0) | 0 | 0 | 90 | M |
| | Marko Gobeljić | 0 | 0 | 0 | 0 | 0 (0) | 0 | 0 | 90 | D |
| | Milan Borjan | 0 | 0 | 0 | 0 | 0 (0) | 0 | 0 | 90 | G |
| | Milan Gajić | 0 | 0 | 0 | 0 | 0 (0) | 0 | 0 | 44 | D |
| | Milan Rodić | 0 | 0 | 0 | 0 | 0 (0) | 0 | 0 | 46 | D |
| | Miloš Degenek | 0 | 1 | 0 | 0 | 0 (0) | 0 | 0 | 90 | D |
| | Miloš Vulić | 0 | 0 | 0 | 0 | 0 (0) | 0 | 0 | 16 | M |
| | Mirko Ivanić | 2 | 0 | 0 | 0 | 0 (0) | 0 | 0 | 90 | M |
| | Mohamed Badr Hassan | 0 | 0 | 0 | 0 | 0 (0) | 0 | 0 | 90 | M |
| | Nemanja Milunović | 0 | 0 | 0 | 0 | 0 (0) | 0 | 0 | 90 | D |
| | Olmo González Casado | 0 | 0 | 0 | 0 | 0 (0) | 0 | 0 | 90 | D |
| | Sekou Junior Sanogo | 0 | 1 | 0 | 0 | 0 (0) | 0 | 0 | 74 | M |
| | Srđan Spiridonović | 0 | 1 | 0 | 0 | 0 (0) | 0 | 0 | 67 | M |
| | Player Name | Passes | Key passes | Crosses (acc.) | Duels (won) | Dispossessed | Was fouled | Fouls commited |
| --- | --- | --- | --- | --- | --- | --- | --- | --- |
| | Adrián Gallardo Valdés | 0 | 0 | 0 (0) | 0 (0) | 0 | 0 | 0 |
| | Alejandro Carrascal Avilés | 0 | 0 | 0 (0) | 0 (0) | 0 | 0 | 0 |
| | Alejandro Rodríguez Rivas | 0 | 0 | 0 (0) | 0 (0) | 0 | 0 | 0 |
| | Aleksandar Katai | 0 | 0 | 0 (0) | 0 (0) | 0 | 0 | 0 |
| | António Manuel Fernandes Mendes | 0 | 0 | 0 (0) | 0 (0) | 0 | 0 | 0 |
| | Blas Álvarez Cortés | 0 | 0 | 0 (0) | 0 (0) | 0 | 0 | 0 |
| | El Fardou Mohamed Ben Nabouhane | 0 | 0 | 0 (0) | 0 (0) | 0 | 0 | 0 |
| | Guélor Kanga Kaku | 0 | 0 | 0 (0) | 0 (0) | 0 | 0 | 0 |
| | Javier Muñoz Arévalo | 0 | 0 | 0 (0) | 0 (0) | 0 | 0 | 0 |
| | Jayce Mascarenhas-Olivero | 0 | 0 | 0 (0) | 0 (0) | 0 | 0 | 0 |
| | Juan Pedro Rico Domínguez | 0 | 0 | 0 (0) | 0 (0) | 0 | 0 | 0 |
| | Liam Walker | 0 | 0 | 0 (0) | 0 (0) | 0 | 0 | 0 |
| | Manuel Dimas Suárez Arbelo | 0 | 0 | 0 (0) | 0 (0) | 0 | 0 | 0 |
| | Marco Rosa Blanco | 0 | 0 | 0 (0) | 0 (0) | 0 | 0 | 0 |
| | Marko Gobeljić | 0 | 0 | 0 (0) | 0 (0) | 0 | 0 | 0 |
| | Milan Borjan | 0 | 0 | 0 (0) | 0 (0) | 0 | 0 | 0 |
| | Milan Gajić | 0 | 0 | 0 (0) | 0 (0) | 0 | 0 | 0 |
| | Milan Rodić | 0 | 0 | 0 (0) | 0 (0) | 0 | 0 | 0 |
| | Miloš Degenek | 0 | 0 | 0 (0) | 0 (0) | 0 | 0 | 0 |
| | Miloš Vulić | 0 | 0 | 0 (0) | 0 (0) | 0 | 0 | 0 |
| | Mirko Ivanić | 0 | 0 | 0 (0) | 0 (0) | 0 | 0 | 0 |
| | Mohamed Badr Hassan | 0 | 0 | 0 (0) | 0 (0) | 0 | 0 | 0 |
| | Nemanja Milunović | 0 | 0 | 0 (0) | 0 (0) | 0 | 0 | 0 |
| | Olmo González Casado | 0 | 0 | 0 (0) | 0 (0) | 0 | 0 | 0 |
| | Sekou Junior Sanogo | 0 | 0 | 0 (0) | 0 (0) | 0 | 0 | 0 |
| | Srđan Spiridonović | 0 | 0 | 0 (0) | 0 (0) | 0 | 0 | 0 |
| | Player Name | Clearances | Blocked shots | Interceptions | Tackles | Dribbles past | Penalty committed | Saves | Saves inside box |
| --- | --- | --- | --- | --- | --- | --- | --- | --- | --- |
| | Adrián Gallardo Valdés | 0 | 0 | 0 | 0 | 0 | 0 | 0 | 0 |
| | Alejandro Carrascal Avilés | 0 | 0 | 0 | 0 | 0 | 0 | 0 | 0 |
| | Alejandro Rodríguez Rivas | 0 | 0 | 0 | 0 | 0 | 0 | 0 | 0 |
| | Aleksandar Katai | 0 | 0 | 0 | 0 | 0 | 0 | 0 | 0 |
| | António Manuel Fernandes Mendes | 0 | 0 | 0 | 0 | 0 | 0 | 0 | 0 |
| | Blas Álvarez Cortés | 0 | 0 | 0 | 0 | 0 | 0 | 0 | 0 |
| | El Fardou Mohamed Ben Nabouhane | 0 | 0 | 0 | 0 | 0 | 0 | 0 | 0 |
| | Guélor Kanga Kaku | 0 | 0 | 0 | 0 | 0 | 0 | 0 | 0 |
| | Javier Muñoz Arévalo | 0 | 0 | 0 | 0 | 0 | 0 | 0 | 0 |
| | Jayce Mascarenhas-Olivero | 0 | 0 | 0 | 0 | 0 | 0 | 0 | 0 |
| | Juan Pedro Rico Domínguez | 0 | 0 | 0 | 0 | 0 | 0 | 0 | 0 |
| | Liam Walker | 0 | 0 | 0 | 0 | 0 | 0 | 0 | 0 |
| | Manuel Dimas Suárez Arbelo | 0 | 0 | 0 | 0 | 0 | 0 | 0 | 0 |
| | Marco Rosa Blanco | 0 | 0 | 0 | 0 | 0 | 0 | 0 | 0 |
| | Marko Gobeljić | 0 | 0 | 0 | 0 | 0 | 0 | 0 | 0 |
| | Milan Borjan | 0 | 0 | 0 | 0 | 0 | 0 | 0 | 0 |
| | Milan Gajić | 0 | 0 | 0 | 0 | 0 | 0 | 0 | 0 |
| | Milan Rodić | 0 | 0 | 0 | 0 | 0 | 0 | 0 | 0 |
| | Miloš Degenek | 0 | 0 | 0 | 0 | 0 | 0 | 0 | 0 |
| | Miloš Vulić | 0 | 0 | 0 | 0 | 0 | 0 | 0 | 0 |
| | Mirko Ivanić | 0 | 0 | 0 | 0 | 0 | 0 | 0 | 0 |
| | Mohamed Badr Hassan | 0 | 0 | 0 | 0 | 0 | 0 | 0 | 0 |
| | Nemanja Milunović | 0 | 0 | 0 | 0 | 0 | 0 | 0 | 0 |
| | Olmo González Casado | 0 | 0 | 0 | 0 | 0 | 0 | 0 | 0 |
| | Sekou Junior Sanogo | 0 | 0 | 0 | 0 | 0 | 0 | 0 | 0 |
| | Srđan Spiridonović | 0 | 0 | 0 | 0 | 0 | 0 | 0 | 0 |