Ararat-Armenia - Crvena Zvezda
Last Update 20 Oct 2020, 12:46
Ararat-Armenia vs Crvena Zvezda live stream and TV broadcast
01 Oct 2020, 17:00
Ararat-Armenia vs Crvena Zvezda
Location: Yerevan
Venue: Armenia Football Academy grass
Referee: Anastasios Sidiropoulos
Live streaming
TV Stations
Live comments
Data will be available at kick off time or sooner
Data will be available at kick off time or sooner
Ararat-Armenia vs Crvena Zvezda Pre-Match Odds
| | Ararat-Armenia | Draw | Crvena Zvezda |
| --- | --- | --- | --- |
| Ladbrokes | 12.00 | 6.00 | 1.20 |
| bwin | 12.50 | 5.50 | 1.18 |
| 1xbet | 21.00 | 6.62 | 1.20 |
| Bet-At-Home | 15.00 | 5.80 | 1.19 |
| WilliamHill | 17.00 | 5.50 | 1.17 |
Statistics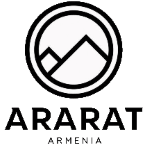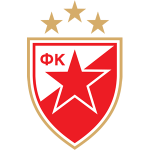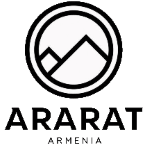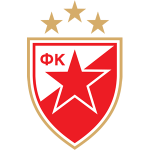 About Ararat-Armenia vs Crvena Zvezda
The match will kick off at 17:00 on 01 Oct 2020, at Armenia Football Academy grass in Yerevan. The referee for this fixture will be Anastasios Sidiropoulos and the lineups for both teams will be updated a few hours before the match starts.
In their previous matches, Ararat-Armenia won 2 games (Shirak, Van) and lost 0 while 3 games ended in draws (against Pyunik, Banants, Alashkert). Ararat-Armenia managed to score 8 goals and conceded 0 goals (8-0).
Crvena Zvezda won 2 matches of their last five (against Napredak, Slovan Liberec), lost 1 (with Hoffenheim) and 2 fixtures ended in draws (against Partizan, Javor Ivanjica). The team scored 9 goals while conceding 4 (9-4).
The last direct match between Ararat-Armenia and Crvena Zvezda was played on 01 Oct 20 and was won by Crvena Zvezda with 1-2.
Ararat-Armenia vs Crvena Zvezda Prediction
According to the odds, Crvena Zvezda is the favourite of this match. A draw in Ararat-Armenia - Crvena Zvezda stands at 6.00.
All live broadcasting information can be found at the top of the page. SportsPlus.Me provides only official streaming through our partner, bet365. If the match is present in their live streaming schedule you will be able to watch it live online.
Read More...
Players
Common / Attack
Passing / Duels
Defence / Goalkeeper
| | Player Name | Goals | Assists | Shots | Shots on goal | Dribbles (succ.) | Penalty won | Hit woodwork | Minutes played | Position |
| --- | --- | --- | --- | --- | --- | --- | --- | --- | --- | --- |
| | Aleksandar Katai | 1 | 0 | 0 | 0 | 0 (0) | 0 | 0 | 77 | M |
| | Armen Ambartsumyan | 0 | 0 | 0 | 0 | 0 (0) | 0 | 0 | 20 | M |
| | David Humanes | 0 | 0 | 0 | 0 | 0 (0) | 0 | 0 | 90 | D |
| | Diego Falcinelli | 1 | 0 | 0 | 0 | 0 (0) | 0 | 0 | 90 | A |
| | El Fardou Mohamed Ben Nabouhane | 0 | 1 | 0 | 0 | 0 (0) | 0 | 0 | 81 | M |
| | Furdjel Narsingh | 0 | 0 | 0 | 0 | 0 (0) | 0 | 0 | 90 | A |
| | Guilherme António de Souza | 0 | 0 | 0 | 0 | 0 (0) | 0 | 0 | 65 | D |
| | Guélor Kanga Kaku | 0 | 0 | 0 | 0 | 0 (0) | 0 | 0 | 65 | M |
| | Jeisson Enrique Martínez Aranibar | 0 | 0 | 0 | 0 | 0 (0) | 0 | 0 | 90 | A |
| | Mailson Lima Duarte Lopes | 1 | 0 | 0 | 0 | 0 (0) | 0 | 0 | 90 | A |
| | Marko Gobeljić | 0 | 0 | 0 | 0 | 0 (0) | 0 | 0 | 9 | D |
| | Milan Borjan | 0 | 0 | 0 | 0 | 0 (0) | 0 | 0 | 90 | G |
| | Milan Gajić | 0 | 0 | 0 | 0 | 0 (0) | 0 | 0 | 90 | D |
| | Milan Rodić | 0 | 0 | 0 | 0 | 0 (0) | 0 | 0 | 90 | D |
| | Miloš Degenek | 0 | 0 | 0 | 0 | 0 (0) | 0 | 0 | 90 | D |
| | Mirko Ivanić | 0 | 0 | 0 | 0 | 0 (0) | 0 | 0 | 90 | M |
| | Njegoš Petrović | 0 | 0 | 0 | 0 | 0 (0) | 0 | 0 | 25 | M |
| | Radovan Pankov | 0 | 0 | 0 | 0 | 0 (0) | 0 | 0 | 90 | D |
| | Sargis Shahinyan | 0 | 0 | 0 | 0 | 0 (0) | 0 | 0 | 70 | M |
| | Sergiy Vakulenko | 0 | 0 | 0 | 0 | 0 (0) | 0 | 0 | 90 | D |
| | Stefan Čupić | 0 | 0 | 0 | 0 | 0 (0) | 0 | 0 | 90 | G |
| | Veljko Nikolić | 0 | 0 | 0 | 0 | 0 (0) | 0 | 0 | 90 | M |
| | Yoan Gouffran | 0 | 0 | 0 | 0 | 0 (0) | 0 | 0 | 90 | M |
| | Yusuf Otubanjo | 0 | 0 | 0 | 0 | 0 (0) | 0 | 0 | 25 | A |
| | Zakaria Sanogo | 0 | 0 | 0 | 0 | 0 (0) | 0 | 0 | 90 | M |
| | Ângelo Rafael Teixeira Alpoim Meneses | 0 | 0 | 0 | 0 | 0 (0) | 0 | 0 | 90 | D |
| | Željko Gavrić | 0 | 0 | 0 | 0 | 0 (0) | 0 | 0 | 13 | M |
| | Player Name | Passes | Key passes | Crosses (acc.) | Duels (won) | Dispossessed | Was fouled | Fouls commited |
| --- | --- | --- | --- | --- | --- | --- | --- | --- |
| | Aleksandar Katai | 0 | 0 | 0 (0) | 0 (0) | 0 | 0 | 0 |
| | Armen Ambartsumyan | 0 | 0 | 0 (0) | 0 (0) | 0 | 0 | 0 |
| | David Humanes | 0 | 0 | 0 (0) | 0 (0) | 0 | 0 | 0 |
| | Diego Falcinelli | 0 | 0 | 0 (0) | 0 (0) | 0 | 0 | 0 |
| | El Fardou Mohamed Ben Nabouhane | 0 | 0 | 0 (0) | 0 (0) | 0 | 0 | 0 |
| | Furdjel Narsingh | 0 | 0 | 0 (0) | 0 (0) | 0 | 0 | 0 |
| | Guilherme António de Souza | 0 | 0 | 0 (0) | 0 (0) | 0 | 0 | 0 |
| | Guélor Kanga Kaku | 0 | 0 | 0 (0) | 0 (0) | 0 | 0 | 0 |
| | Jeisson Enrique Martínez Aranibar | 0 | 0 | 0 (0) | 0 (0) | 0 | 0 | 0 |
| | Mailson Lima Duarte Lopes | 0 | 0 | 0 (0) | 0 (0) | 0 | 0 | 0 |
| | Marko Gobeljić | 0 | 0 | 0 (0) | 0 (0) | 0 | 0 | 0 |
| | Milan Borjan | 0 | 0 | 0 (0) | 0 (0) | 0 | 0 | 0 |
| | Milan Gajić | 0 | 0 | 0 (0) | 0 (0) | 0 | 0 | 0 |
| | Milan Rodić | 0 | 0 | 0 (0) | 0 (0) | 0 | 0 | 0 |
| | Miloš Degenek | 0 | 0 | 0 (0) | 0 (0) | 0 | 0 | 0 |
| | Mirko Ivanić | 0 | 0 | 0 (0) | 0 (0) | 0 | 0 | 0 |
| | Njegoš Petrović | 0 | 0 | 0 (0) | 0 (0) | 0 | 0 | 0 |
| | Radovan Pankov | 0 | 0 | 0 (0) | 0 (0) | 0 | 0 | 0 |
| | Sargis Shahinyan | 0 | 0 | 0 (0) | 0 (0) | 0 | 0 | 0 |
| | Sergiy Vakulenko | 0 | 0 | 0 (0) | 0 (0) | 0 | 0 | 0 |
| | Stefan Čupić | 0 | 0 | 0 (0) | 0 (0) | 0 | 0 | 0 |
| | Veljko Nikolić | 0 | 0 | 0 (0) | 0 (0) | 0 | 0 | 0 |
| | Yoan Gouffran | 0 | 0 | 0 (0) | 0 (0) | 0 | 0 | 0 |
| | Yusuf Otubanjo | 0 | 0 | 0 (0) | 0 (0) | 0 | 0 | 0 |
| | Zakaria Sanogo | 0 | 0 | 0 (0) | 0 (0) | 0 | 0 | 0 |
| | Ângelo Rafael Teixeira Alpoim Meneses | 0 | 0 | 0 (0) | 0 (0) | 0 | 0 | 0 |
| | Željko Gavrić | 0 | 0 | 0 (0) | 0 (0) | 0 | 0 | 0 |
| | Player Name | Clearances | Blocked shots | Interceptions | Tackles | Dribbles past | Penalty committed | Saves | Saves inside box |
| --- | --- | --- | --- | --- | --- | --- | --- | --- | --- |
| | Aleksandar Katai | 0 | 0 | 0 | 0 | 0 | 0 | 0 | 0 |
| | Armen Ambartsumyan | 0 | 0 | 0 | 0 | 0 | 0 | 0 | 0 |
| | David Humanes | 0 | 0 | 0 | 0 | 0 | 0 | 0 | 0 |
| | Diego Falcinelli | 0 | 0 | 0 | 0 | 0 | 0 | 0 | 0 |
| | El Fardou Mohamed Ben Nabouhane | 0 | 0 | 0 | 0 | 0 | 0 | 0 | 0 |
| | Furdjel Narsingh | 0 | 0 | 0 | 0 | 0 | 0 | 0 | 0 |
| | Guilherme António de Souza | 0 | 0 | 0 | 0 | 0 | 0 | 0 | 0 |
| | Guélor Kanga Kaku | 0 | 0 | 0 | 0 | 0 | 0 | 0 | 0 |
| | Jeisson Enrique Martínez Aranibar | 0 | 0 | 0 | 0 | 0 | 0 | 0 | 0 |
| | Mailson Lima Duarte Lopes | 0 | 0 | 0 | 0 | 0 | 0 | 0 | 0 |
| | Marko Gobeljić | 0 | 0 | 0 | 0 | 0 | 0 | 0 | 0 |
| | Milan Borjan | 0 | 0 | 0 | 0 | 0 | 0 | 0 | 0 |
| | Milan Gajić | 0 | 0 | 0 | 0 | 0 | 0 | 0 | 0 |
| | Milan Rodić | 0 | 0 | 0 | 0 | 0 | 0 | 0 | 0 |
| | Miloš Degenek | 0 | 0 | 0 | 0 | 0 | 0 | 0 | 0 |
| | Mirko Ivanić | 0 | 0 | 0 | 0 | 0 | 0 | 0 | 0 |
| | Njegoš Petrović | 0 | 0 | 0 | 0 | 0 | 0 | 0 | 0 |
| | Radovan Pankov | 0 | 0 | 0 | 0 | 0 | 0 | 0 | 0 |
| | Sargis Shahinyan | 0 | 0 | 0 | 0 | 0 | 0 | 0 | 0 |
| | Sergiy Vakulenko | 0 | 0 | 0 | 0 | 0 | 0 | 0 | 0 |
| | Stefan Čupić | 0 | 0 | 0 | 0 | 0 | 0 | 0 | 0 |
| | Veljko Nikolić | 0 | 0 | 0 | 0 | 0 | 0 | 0 | 0 |
| | Yoan Gouffran | 0 | 0 | 0 | 0 | 0 | 0 | 0 | 0 |
| | Yusuf Otubanjo | 0 | 0 | 0 | 0 | 0 | 0 | 0 | 0 |
| | Zakaria Sanogo | 0 | 0 | 0 | 0 | 0 | 0 | 0 | 0 |
| | Ângelo Rafael Teixeira Alpoim Meneses | 0 | 0 | 0 | 0 | 0 | 0 | 0 | 0 |
| | Željko Gavrić | 0 | 0 | 0 | 0 | 0 | 0 | 0 | 0 |