Connah's Quay - Sarajevo
Last Update 20 Oct 2020, 06:32
Connah's Quay vs Sarajevo live stream and TV broadcast
19 Aug 2020, 18:00
Connah's Quay vs Sarajevo
Location: Cardiff
Venue: Cardiff City Stadium
Referee: Jamie Robinson
Live streaming
TV Stations
Live comments
BBC One
Bet.pt
bet365
BetClic.fr
Chance
Fortuna
Fortuna PL
Fortuna SK
Nordicbet
STS.pl
Tipsport
Tipsport SK
Winlinebet
Data will be available at kick off time or sooner
Connah's Quay vs Sarajevo Pre-Match Odds
| | Connah's Quay | Draw | Sarajevo |
| --- | --- | --- | --- |
| WilliamHill | 6.00 | 3.80 | 1.44 |
| bwin | 5.50 | 4.10 | 1.55 |
| Ladbrokes | 6.50 | 3.70 | 1.50 |
Statistics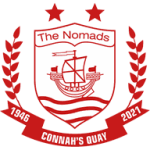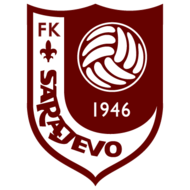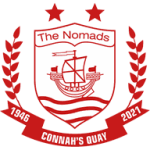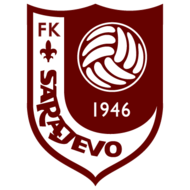 About Connah's Quay vs Sarajevo
The match will kick off at 18:00 on 19 Aug 2020, at Cardiff City Stadium in Cardiff. The referee for this fixture will be Jamie Robinson and the lineups for both teams will be updated a few hours before the match starts.
In their previous matches, Connah's Quay won 2 games (Caernarfon Town, Cardiff MU) and lost 1 (with The New Saints) while 2 games ended in draws (against Barry Town United, Newtown). Connah's Quay managed to score 5 goals and conceded 3 goals (5-3).
Sarajevo won 4 matches of their last five (against Budućnost, Zrinjski, Siroki Brijeg, Krupa na Vrbasu), lost 1 (with Celtic) and 0 fixtures ended in draws . The team scored 10 goals while conceding 4 (10-4).
The last direct match between Connah's Quay and Sarajevo was played on 19 Aug 20 and was won by Sarajevo with 0-2.
Connah's Quay vs Sarajevo Prediction
According to the odds, Sarajevo is the favourite of this match. A draw in Connah's Quay - Sarajevo stands at 3.80.
All live broadcasting information can be found at the top of the page. SportsPlus.Me provides only official streaming through our partner, bet365. If the match is present in their live streaming schedule you will be able to watch it live online.
This match will be live on TV on the following stations: BBC One, Bet.pt, bet365, BetClic.fr. The full list of TV stations can be found at the top of the page. Of course, some matches are not televised but you can still follow them online, if live streaming is available.
Read More...
Players
Common / Attack
Passing / Duels
Defence / Goalkeeper
| | Player Name | Goals | Assists | Shots | Shots on goal | Dribbles (succ.) | Penalty won | Hit woodwork | Minutes played | Position |
| --- | --- | --- | --- | --- | --- | --- | --- | --- | --- | --- |
| | Aeron Edwards | 0 | 0 | 0 | 0 | 0 (0) | 0 | 0 | 78 | M |
| | Amar Rahmanović | 0 | 0 | 0 | 0 | 0 (0) | 0 | 0 | 90 | M |
| | Amer Dupovac | 0 | 0 | 0 | 0 | 0 (0) | 0 | 0 | 90 | D |
| | Andrej Đokanović | 0 | 0 | 0 | 0 | 0 (0) | 0 | 0 | 90 | M |
| | Benjamin Tatar | 2 | 0 | 0 | 0 | 0 (0) | 0 | 0 | 70 | A |
| | Callum Morris | 0 | 0 | 0 | 0 | 0 (0) | 0 | 0 | 90 | D |
| | Callum Roberts | 0 | 0 | 0 | 0 | 0 (0) | 0 | 0 | 90 | D |
| | Craig Curran | 0 | 0 | 0 | 0 | 0 (0) | 0 | 0 | 90 | A |
| | Danny Harrison | 0 | 0 | 0 | 0 | 0 (0) | 0 | 0 | 46 | M |
| | Danny Holmes | 0 | 0 | 0 | 0 | 0 (0) | 0 | 0 | 90 | D |
| | Declan Poole | 0 | 0 | 0 | 0 | 0 (0) | 0 | 0 | 83 | M |
| | Dušan Hodžić | 0 | 0 | 0 | 0 | 0 (0) | 0 | 0 | 90 | D |
| | Džani Salčin | 0 | 0 | 0 | 0 | 0 (0) | 0 | 0 | 60 | M |
| | George Horan | 0 | 0 | 0 | 0 | 0 (0) | 0 | 0 | 90 | D |
| | Hrvoje Miličević | 0 | 0 | 0 | 0 | 0 (0) | 0 | 0 | 90 | M |
| | Ivan Jukić | 0 | 0 | 0 | 0 | 0 (0) | 0 | 0 | 90 | M |
| | Jamie Insall | 0 | 0 | 0 | 0 | 0 (0) | 0 | 0 | 7 | A |
| | John Disney | 0 | 0 | 0 | 0 | 0 (0) | 0 | 0 | 12 | D |
| | Krste Velkoski | 0 | 0 | 0 | 0 | 0 (0) | 0 | 0 | 20 | A |
| | Lewis Brass | 0 | 0 | 0 | 0 | 0 (0) | 0 | 0 | 90 | G |
| | Mersudin Ahmetović | 0 | 0 | 0 | 0 | 0 (0) | 0 | 0 | 81 | A |
| | Michael Wilde | 0 | 0 | 0 | 0 | 0 (0) | 0 | 0 | 90 | A |
| | Mirko Oremuš | 0 | 0 | 0 | 0 | 0 (0) | 0 | 0 | 90 | M |
| | Priestley Farquharson | 0 | 0 | 0 | 0 | 0 (0) | 0 | 0 | 90 | D |
| | Sameron Dool | 0 | 0 | 0 | 0 | 0 (0) | 0 | 0 | 44 | M |
| | Selmir Pidro | 0 | 0 | 0 | 0 | 0 (0) | 0 | 0 | 30 | D |
| | Vladan Kovačević | 0 | 0 | 0 | 0 | 0 (0) | 0 | 0 | 90 | G |
| | Player Name | Passes | Key passes | Crosses (acc.) | Duels (won) | Dispossessed | Was fouled | Fouls commited |
| --- | --- | --- | --- | --- | --- | --- | --- | --- |
| | Aeron Edwards | 0 | 0 | 0 (0) | 0 (0) | 0 | 0 | 0 |
| | Amar Rahmanović | 0 | 0 | 0 (0) | 0 (0) | 0 | 0 | 0 |
| | Amer Dupovac | 0 | 0 | 0 (0) | 0 (0) | 0 | 0 | 0 |
| | Andrej Đokanović | 0 | 0 | 0 (0) | 0 (0) | 0 | 0 | 0 |
| | Benjamin Tatar | 0 | 0 | 0 (0) | 0 (0) | 0 | 0 | 0 |
| | Callum Morris | 0 | 0 | 0 (0) | 0 (0) | 0 | 0 | 0 |
| | Callum Roberts | 0 | 0 | 0 (0) | 0 (0) | 0 | 0 | 0 |
| | Craig Curran | 0 | 0 | 0 (0) | 0 (0) | 0 | 0 | 0 |
| | Danny Harrison | 0 | 0 | 0 (0) | 0 (0) | 0 | 0 | 0 |
| | Danny Holmes | 0 | 0 | 0 (0) | 0 (0) | 0 | 0 | 0 |
| | Declan Poole | 0 | 0 | 0 (0) | 0 (0) | 0 | 0 | 0 |
| | Dušan Hodžić | 0 | 0 | 0 (0) | 0 (0) | 0 | 0 | 0 |
| | Džani Salčin | 0 | 0 | 0 (0) | 0 (0) | 0 | 0 | 0 |
| | George Horan | 0 | 0 | 0 (0) | 0 (0) | 0 | 0 | 0 |
| | Hrvoje Miličević | 0 | 0 | 0 (0) | 0 (0) | 0 | 0 | 0 |
| | Ivan Jukić | 0 | 0 | 0 (0) | 0 (0) | 0 | 0 | 0 |
| | Jamie Insall | 0 | 0 | 0 (0) | 0 (0) | 0 | 0 | 0 |
| | John Disney | 0 | 0 | 0 (0) | 0 (0) | 0 | 0 | 0 |
| | Krste Velkoski | 0 | 0 | 0 (0) | 0 (0) | 0 | 0 | 0 |
| | Lewis Brass | 0 | 0 | 0 (0) | 0 (0) | 0 | 0 | 0 |
| | Mersudin Ahmetović | 0 | 0 | 0 (0) | 0 (0) | 0 | 0 | 0 |
| | Michael Wilde | 0 | 0 | 0 (0) | 0 (0) | 0 | 0 | 0 |
| | Mirko Oremuš | 0 | 0 | 0 (0) | 0 (0) | 0 | 0 | 0 |
| | Priestley Farquharson | 0 | 0 | 0 (0) | 0 (0) | 0 | 0 | 0 |
| | Sameron Dool | 0 | 0 | 0 (0) | 0 (0) | 0 | 0 | 0 |
| | Selmir Pidro | 0 | 0 | 0 (0) | 0 (0) | 0 | 0 | 0 |
| | Vladan Kovačević | 0 | 0 | 0 (0) | 0 (0) | 0 | 0 | 0 |
| | Player Name | Clearances | Blocked shots | Interceptions | Tackles | Dribbles past | Penalty committed | Saves | Saves inside box |
| --- | --- | --- | --- | --- | --- | --- | --- | --- | --- |
| | Aeron Edwards | 0 | 0 | 0 | 0 | 0 | 0 | 0 | 0 |
| | Amar Rahmanović | 0 | 0 | 0 | 0 | 0 | 0 | 0 | 0 |
| | Amer Dupovac | 0 | 0 | 0 | 0 | 0 | 0 | 0 | 0 |
| | Andrej Đokanović | 0 | 0 | 0 | 0 | 0 | 0 | 0 | 0 |
| | Benjamin Tatar | 0 | 0 | 0 | 0 | 0 | 0 | 0 | 0 |
| | Callum Morris | 0 | 0 | 0 | 0 | 0 | 0 | 0 | 0 |
| | Callum Roberts | 0 | 0 | 0 | 0 | 0 | 0 | 0 | 0 |
| | Craig Curran | 0 | 0 | 0 | 0 | 0 | 0 | 0 | 0 |
| | Danny Harrison | 0 | 0 | 0 | 0 | 0 | 0 | 0 | 0 |
| | Danny Holmes | 0 | 0 | 0 | 0 | 0 | 0 | 0 | 0 |
| | Declan Poole | 0 | 0 | 0 | 0 | 0 | 0 | 0 | 0 |
| | Dušan Hodžić | 0 | 0 | 0 | 0 | 0 | 0 | 0 | 0 |
| | Džani Salčin | 0 | 0 | 0 | 0 | 0 | 0 | 0 | 0 |
| | George Horan | 0 | 0 | 0 | 0 | 0 | 0 | 0 | 0 |
| | Hrvoje Miličević | 0 | 0 | 0 | 0 | 0 | 0 | 0 | 0 |
| | Ivan Jukić | 0 | 0 | 0 | 0 | 0 | 0 | 0 | 0 |
| | Jamie Insall | 0 | 0 | 0 | 0 | 0 | 0 | 0 | 0 |
| | John Disney | 0 | 0 | 0 | 0 | 0 | 0 | 0 | 0 |
| | Krste Velkoski | 0 | 0 | 0 | 0 | 0 | 0 | 0 | 0 |
| | Lewis Brass | 0 | 0 | 0 | 0 | 0 | 0 | 0 | 0 |
| | Mersudin Ahmetović | 0 | 0 | 0 | 0 | 0 | 0 | 0 | 0 |
| | Michael Wilde | 0 | 0 | 0 | 0 | 0 | 0 | 0 | 0 |
| | Mirko Oremuš | 0 | 0 | 0 | 0 | 0 | 0 | 0 | 0 |
| | Priestley Farquharson | 0 | 0 | 0 | 0 | 0 | 0 | 0 | 0 |
| | Sameron Dool | 0 | 0 | 0 | 0 | 0 | 0 | 0 | 0 |
| | Selmir Pidro | 0 | 0 | 0 | 0 | 0 | 0 | 0 | 0 |
| | Vladan Kovačević | 0 | 0 | 0 | 0 | 0 | 0 | 0 | 0 |