CFR Cluj - KuPS
Last Update 20 Oct 2020, 11:27
CFR Cluj vs KuPS live stream and TV broadcast
01 Oct 2020, 15:30
CFR Cluj vs KuPS
Location: Cluj-Napoca
Venue: Stadionul Dr. Constantin Rădulescu
Referee: Ivan Bebek
Live streaming
TV Stations
Live comments
Data will be available at kick off time or sooner
Data will be available at kick off time or sooner
CFR Cluj vs KuPS Pre-Match Odds
| | CFR Cluj | Draw | KuPS |
| --- | --- | --- | --- |
| WilliamHill | 1.35 | 3.90 | 9.50 |
| bwin | 1.35 | 4.25 | 7.25 |
| Ladbrokes | 1.40 | 4.20 | 9.00 |
| Bet-At-Home | 1.35 | 4.60 | 8.40 |
| 1xbet | 1.37 | 5.02 | 10.00 |
Statistics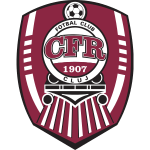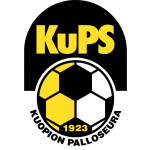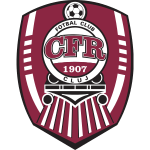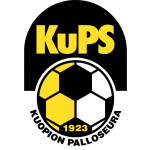 About CFR Cluj vs KuPS
The match will kick off at 15:30 on 01 Oct 2020, at Stadionul Dr. Constantin Rădulescu in Cluj-Napoca. The referee for this fixture will be Ivan Bebek and the lineups for both teams will be updated a few hours before the match starts.
In their previous matches, CFR Cluj won 3 games (Botoşani, CSKA Sofia, Voluntari) and lost 0 while 2 games ended in draws (against Chindia Târgovişte, Viitorul). CFR Cluj managed to score 6 goals and conceded 2 goals (6-2).
KuPS won 1 matches of their last five (against HIFK), lost 3 (with Inter Turku, Honka, Haka) and 1 fixtures ended in draws (against Ilves). The team scored 6 goals while conceding 10 (6-10).
The last direct match between CFR Cluj and KuPS was played on 01 Oct 20 and was won by CFR Cluj with 3-1.
CFR Cluj vs KuPS Prediction
According to the odds, CFR Cluj is the favourite of this match. A draw in CFR Cluj - KuPS stands at 3.90.
All live broadcasting information can be found at the top of the page. SportsPlus.Me provides only official streaming through our partner, bet365. If the match is present in their live streaming schedule you will be able to watch it live online.
Read More...
Players
Common / Attack
Passing / Duels
Defence / Goalkeeper
| | Player Name | Goals | Assists | Shots | Shots on goal | Dribbles (succ.) | Penalty won | Hit woodwork | Minutes played | Position |
| --- | --- | --- | --- | --- | --- | --- | --- | --- | --- | --- |
| | Abdel Slem Billel Omrani | 0 | 0 | 0 | 0 | 0 (0) | 0 | 0 | 7 | A |
| | Andrei Andonie Burcă | 0 | 0 | 0 | 0 | 0 (0) | 0 | 0 | 90 | D |
| | Aniekpeno Udo | 1 | 0 | 0 | 0 | 0 (0) | 0 | 0 | 8 | A |
| | Arttu Heinonen | 0 | 0 | 0 | 0 | 0 (0) | 0 | 0 | 14 | M |
| | Artur Pikk | 0 | 0 | 0 | 0 | 0 (0) | 0 | 0 | 90 | D |
| | Ats Purje | 0 | 0 | 0 | 0 | 0 (0) | 0 | 0 | 13 | A |
| | Bismark Adjei-Boateng | 0 | 0 | 0 | 0 | 0 (0) | 0 | 0 | 90 | M |
| | Ciprian Ioan Deac | 0 | 2 | 0 | 0 | 0 (0) | 0 | 0 | 78 | M |
| | Constantin Adrian Păun Alexandru | 0 | 1 | 0 | 0 | 0 (0) | 0 | 0 | 86 | A |
| | Cristian Emanuel Bălgrădean | 0 | 0 | 0 | 0 | 0 (0) | 0 | 0 | 90 | G |
| | Damjan Đoković | 0 | 0 | 0 | 0 | 0 (0) | 0 | 0 | 90 | M |
| | Gabriel Debeljuh | 1 | 0 | 0 | 0 | 0 (0) | 0 | 0 | 83 | A |
| | Igors Tarasovs | 0 | 0 | 0 | 0 | 0 (0) | 0 | 0 | 90 | D |
| | Lucas Rangel Nunes Gonçalves | 0 | 0 | 0 | 0 | 0 (0) | 0 | 0 | 82 | A |
| | Mario Júnior Rondón Fernández | 2 | 0 | 0 | 0 | 0 (0) | 0 | 0 | 90 | A |
| | Mateo Sušić | 0 | 0 | 0 | 0 | 0 (0) | 0 | 0 | 90 | D |
| | Michaël Pereira | 0 | 0 | 0 | 0 | 0 (0) | 0 | 0 | 12 | M |
| | Mihai Cătălin Bordeianu | 0 | 0 | 0 | 0 | 0 (0) | 0 | 0 | 90 | M |
| | Mário Jorge Malico Paulino | 0 | 0 | 0 | 0 | 0 (0) | 0 | 0 | 90 | D |
| | Nuno Miguel Adro Tomás | 0 | 0 | 0 | 0 | 0 (0) | 0 | 0 | 90 | D |
| | Otso Virtanen | 0 | 0 | 0 | 0 | 0 (0) | 0 | 0 | 90 | G |
| | Ovidiu Ștefan Hoban | 0 | 0 | 0 | 0 | 0 (0) | 0 | 0 | 4 | M |
| | Paulo Vinícius de Souza Nascimento | 0 | 0 | 0 | 0 | 0 (0) | 0 | 0 | 90 | D |
| | Petteri Pennanen | 0 | 0 | 0 | 0 | 0 (0) | 0 | 0 | 90 | M |
| | Saku Savolainen | 0 | 0 | 0 | 0 | 0 (0) | 0 | 0 | 90 | D |
| | Urho Nissilä | 0 | 0 | 0 | 0 | 0 (0) | 0 | 0 | 77 | M |
| | Usman Sale | 0 | 0 | 0 | 0 | 0 (0) | 0 | 0 | 90 | M |
| | Ville Saxman | 0 | 0 | 0 | 0 | 0 (0) | 0 | 0 | 76 | M |
| | Player Name | Passes | Key passes | Crosses (acc.) | Duels (won) | Dispossessed | Was fouled | Fouls commited |
| --- | --- | --- | --- | --- | --- | --- | --- | --- |
| | Abdel Slem Billel Omrani | 0 | 0 | 0 (0) | 0 (0) | 0 | 0 | 0 |
| | Andrei Andonie Burcă | 0 | 0 | 0 (0) | 0 (0) | 0 | 0 | 0 |
| | Aniekpeno Udo | 0 | 0 | 0 (0) | 0 (0) | 0 | 0 | 0 |
| | Arttu Heinonen | 0 | 0 | 0 (0) | 0 (0) | 0 | 0 | 0 |
| | Artur Pikk | 0 | 0 | 0 (0) | 0 (0) | 0 | 0 | 0 |
| | Ats Purje | 0 | 0 | 0 (0) | 0 (0) | 0 | 0 | 0 |
| | Bismark Adjei-Boateng | 0 | 0 | 0 (0) | 0 (0) | 0 | 0 | 0 |
| | Ciprian Ioan Deac | 0 | 0 | 0 (0) | 0 (0) | 0 | 0 | 0 |
| | Constantin Adrian Păun Alexandru | 0 | 0 | 0 (0) | 0 (0) | 0 | 0 | 0 |
| | Cristian Emanuel Bălgrădean | 0 | 0 | 0 (0) | 0 (0) | 0 | 0 | 0 |
| | Damjan Đoković | 0 | 0 | 0 (0) | 0 (0) | 0 | 0 | 0 |
| | Gabriel Debeljuh | 0 | 0 | 0 (0) | 0 (0) | 0 | 0 | 0 |
| | Igors Tarasovs | 0 | 0 | 0 (0) | 0 (0) | 0 | 0 | 0 |
| | Lucas Rangel Nunes Gonçalves | 0 | 0 | 0 (0) | 0 (0) | 0 | 0 | 0 |
| | Mario Júnior Rondón Fernández | 0 | 0 | 0 (0) | 0 (0) | 0 | 0 | 0 |
| | Mateo Sušić | 0 | 0 | 0 (0) | 0 (0) | 0 | 0 | 0 |
| | Michaël Pereira | 0 | 0 | 0 (0) | 0 (0) | 0 | 0 | 0 |
| | Mihai Cătălin Bordeianu | 0 | 0 | 0 (0) | 0 (0) | 0 | 0 | 0 |
| | Mário Jorge Malico Paulino | 0 | 0 | 0 (0) | 0 (0) | 0 | 0 | 0 |
| | Nuno Miguel Adro Tomás | 0 | 0 | 0 (0) | 0 (0) | 0 | 0 | 0 |
| | Otso Virtanen | 0 | 0 | 0 (0) | 0 (0) | 0 | 0 | 0 |
| | Ovidiu Ștefan Hoban | 0 | 0 | 0 (0) | 0 (0) | 0 | 0 | 0 |
| | Paulo Vinícius de Souza Nascimento | 0 | 0 | 0 (0) | 0 (0) | 0 | 0 | 0 |
| | Petteri Pennanen | 0 | 0 | 0 (0) | 0 (0) | 0 | 0 | 0 |
| | Saku Savolainen | 0 | 0 | 0 (0) | 0 (0) | 0 | 0 | 0 |
| | Urho Nissilä | 0 | 0 | 0 (0) | 0 (0) | 0 | 0 | 0 |
| | Usman Sale | 0 | 0 | 0 (0) | 0 (0) | 0 | 0 | 0 |
| | Ville Saxman | 0 | 0 | 0 (0) | 0 (0) | 0 | 0 | 0 |
| | Player Name | Clearances | Blocked shots | Interceptions | Tackles | Dribbles past | Penalty committed | Saves | Saves inside box |
| --- | --- | --- | --- | --- | --- | --- | --- | --- | --- |
| | Abdel Slem Billel Omrani | 0 | 0 | 0 | 0 | 0 | 0 | 0 | 0 |
| | Andrei Andonie Burcă | 0 | 0 | 0 | 0 | 0 | 0 | 0 | 0 |
| | Aniekpeno Udo | 0 | 0 | 0 | 0 | 0 | 0 | 0 | 0 |
| | Arttu Heinonen | 0 | 0 | 0 | 0 | 0 | 0 | 0 | 0 |
| | Artur Pikk | 0 | 0 | 0 | 0 | 0 | 0 | 0 | 0 |
| | Ats Purje | 0 | 0 | 0 | 0 | 0 | 0 | 0 | 0 |
| | Bismark Adjei-Boateng | 0 | 0 | 0 | 0 | 0 | 0 | 0 | 0 |
| | Ciprian Ioan Deac | 0 | 0 | 0 | 0 | 0 | 0 | 0 | 0 |
| | Constantin Adrian Păun Alexandru | 0 | 0 | 0 | 0 | 0 | 0 | 0 | 0 |
| | Cristian Emanuel Bălgrădean | 0 | 0 | 0 | 0 | 0 | 0 | 0 | 0 |
| | Damjan Đoković | 0 | 0 | 0 | 0 | 0 | 0 | 0 | 0 |
| | Gabriel Debeljuh | 0 | 0 | 0 | 0 | 0 | 0 | 0 | 0 |
| | Igors Tarasovs | 0 | 0 | 0 | 0 | 0 | 0 | 0 | 0 |
| | Lucas Rangel Nunes Gonçalves | 0 | 0 | 0 | 0 | 0 | 0 | 0 | 0 |
| | Mario Júnior Rondón Fernández | 0 | 0 | 0 | 0 | 0 | 0 | 0 | 0 |
| | Mateo Sušić | 0 | 0 | 0 | 0 | 0 | 0 | 0 | 0 |
| | Michaël Pereira | 0 | 0 | 0 | 0 | 0 | 0 | 0 | 0 |
| | Mihai Cătălin Bordeianu | 0 | 0 | 0 | 0 | 0 | 0 | 0 | 0 |
| | Mário Jorge Malico Paulino | 0 | 0 | 0 | 0 | 0 | 0 | 0 | 0 |
| | Nuno Miguel Adro Tomás | 0 | 0 | 0 | 0 | 0 | 0 | 0 | 0 |
| | Otso Virtanen | 0 | 0 | 0 | 0 | 0 | 0 | 0 | 0 |
| | Ovidiu Ștefan Hoban | 0 | 0 | 0 | 0 | 0 | 0 | 0 | 0 |
| | Paulo Vinícius de Souza Nascimento | 0 | 0 | 0 | 0 | 0 | 0 | 0 | 0 |
| | Petteri Pennanen | 0 | 0 | 0 | 0 | 0 | 0 | 0 | 0 |
| | Saku Savolainen | 0 | 0 | 0 | 0 | 0 | 0 | 0 | 0 |
| | Urho Nissilä | 0 | 0 | 0 | 0 | 0 | 0 | 0 | 0 |
| | Usman Sale | 0 | 0 | 0 | 0 | 0 | 0 | 0 | 0 |
| | Ville Saxman | 0 | 0 | 0 | 0 | 0 | 0 | 0 | 0 |