Nîmes - Brest
Last Update 22 Oct 2020, 20:39
Nîmes vs Brest live stream and TV broadcast
23 Aug 2020, 13:00
Nîmes vs Brest
Location: Nîmes
Venue: Stade des Costières
Referee: Jérémie Pignard
Live streaming
TV Stations
Live comments
Arena Sport (Cro)
Arena Sport (Ser)
bet365
BetClic.fr
Chance
Digi Sport 2 (Hun)
Digi Sport 3 (Hun)
Digi Sport 4 (Rom)
Eleven Sports (Por)
Fortuna
Fortuna PL
Fortuna SK
Sport TV (Slo)
STS.pl
Tipsport
Tipsport SK
Viaplay (Den)
Viaplay (Fin)
Viaplay (Nor)
Viaplay (Swe)
Winlinebet
Data will be available at kick off time or sooner
Nîmes vs Brest Pre-Match Odds
| | Nîmes | Draw | Brest |
| --- | --- | --- | --- |
| bwin | 2.25 | 3.30 | 3.30 |
| Ladbrokes | 2.30 | 3.30 | 3.10 |
| WilliamHill | 2.25 | 3.30 | 3.20 |
| Bet-At-Home | 2.27 | 3.25 | 3.20 |
| 1xbet | 2.29 | 3.26 | 3.47 |
Statistics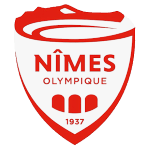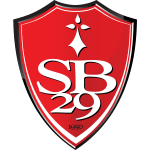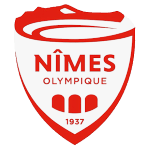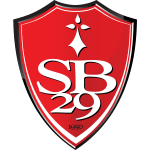 246 (73.87%)
Accurate passes
321 (76.79%)
About Nîmes vs Brest
The match will kick off at 13:00 on 23 Aug 2020, at Stade des Costières in Nîmes. The referee for this fixture will be Jérémie Pignard and the lineups for both teams will be updated a few hours before the match starts.
In their previous matches, Nîmes won 1 games (Montpellier) and lost 2 (with Paris Saint Germain, Bordeaux) while 2 games ended in draws (against Olympique Lyonnais, Lens). Nîmes managed to score 2 goals and conceded 7 goals (2-7).
Brest won 2 matches of their last five (against Lorient, Monaco), lost 3 (with Angers SCO, Nantes, Strasbourg) and 0 fixtures ended in draws . The team scored 7 goals while conceding 11 (7-11).
The last direct match between Nîmes and Brest was played on 23 Aug 20 and was won by Nîmes with 4-0.
Nîmes vs Brest Prediction
According to the odds, Nîmes is the favourite of this match. A draw in Nîmes - Brest stands at 3.30.
All live broadcasting information can be found at the top of the page. SportsPlus.Me provides only official streaming through our partner, bet365. If the match is present in their live streaming schedule you will be able to watch it live online.
This match will be live on TV on the following stations: Arena Sport (Cro), Arena Sport (Ser), bet365, BetClic.fr. The full list of TV stations can be found at the top of the page. Of course, some matches are not televised but you can still follow them online, if live streaming is available.
Read More...
Players
Common / Attack
Passing / Duels
Defence / Goalkeeper
| | Player Name | Goals | Assists | Shots | Shots on goal | Dribbles (succ.) | Penalty won | Hit woodwork | Minutes played | Position |
| --- | --- | --- | --- | --- | --- | --- | --- | --- | --- | --- |
| | Adrián Andrés Cubas | 0 | 0 | 0 | 0 | 1 (0) | 0 | 0 | 82 | M |
| | Ahoueke Denkey | 1 | 1 | 4 | 1 | 3 (1) | 0 | 0 | 90 | A |
| | Baptiste Reynet | 0 | 0 | 0 | 0 | 0 (0) | 0 | 0 | 90 | G |
| | Birger Meling | 1 | 1 | 1 | 1 | 0 (0) | 0 | 0 | 79 | D |
| | Brendan Chardonnet | 0 | 0 | 2 | 1 | 0 (0) | 0 | 0 | 77 | D |
| | Cristian Damián Battocchio | 0 | 0 | 0 | 0 | 0 (0) | 0 | 0 | 23 | M |
| | Florian Miguel | 0 | 0 | 0 | 0 | 0 (0) | 0 | 0 | 11 | D |
| | Franck Honorat | 0 | 0 | 1 | 1 | 0 (0) | 0 | 0 | 46 | M |
| | Gautier Larsonneur | 0 | 0 | 0 | 0 | 0 (0) | 0 | 0 | 90 | G |
| | Gaëtan Charbonnier | 0 | 0 | 0 | 0 | 1 (1) | 0 | 0 | 44 | A |
| | Haris Belkebla | 0 | 0 | 0 | 0 | 2 (2) | 0 | 0 | 67 | M |
| | Heriberto Moreno Borges Tavares | 0 | 0 | 0 | 0 | 0 (0) | 0 | 0 | 23 | A |
| | Hiang'a Mananga Mbock | 0 | 0 | 0 | 0 | 0 (0) | 0 | 0 | 11 | M |
| | Ibrahima Diallo | 0 | 0 | 0 | 0 | 4 (4) | 0 | 0 | 90 | M |
| | Irvin Cardona | 0 | 0 | 1 | 0 | 0 (0) | 0 | 0 | 67 | A |
| | Jean-Kevin Duverne | 0 | 0 | 0 | 0 | 0 (0) | 0 | 0 | 90 | D |
| | Julien Faussurier | 0 | 0 | 1 | 0 | 0 (0) | 0 | 0 | 90 | D |
| | Jérémy Le Douaron | 0 | 0 | 2 | 0 | 5 (2) | 0 | 0 | 79 | M |
| | Lamine Fomba | 0 | 0 | 0 | 0 | 0 (0) | 0 | 0 | 34 | M |
| | Loïck Landre | 0 | 0 | 2 | 0 | 1 (1) | 0 | 1 | 90 | D |
| | Lucas Deaux | 0 | 0 | 0 | 0 | 0 (0) | 0 | 0 | 56 | M |
| | Moussa Koné | 1 | 0 | 1 | 1 | 0 (0) | 0 | 0 | 34 | A |
| | Pablo Martinez | 0 | 0 | 0 | 0 | 0 (0) | 0 | 0 | 90 | D |
| | Renaud Ripart | 0 | 0 | 0 | 0 | 1 (1) | 0 | 0 | 90 | D |
| | Romain Faivre | 0 | 0 | 3 | 1 | 7 (4) | 0 | 0 | 90 | M |
| | Romain Philippoteaux | 1 | 1 | 1 | 1 | 3 (1) | 0 | 0 | 90 | M |
| | Ronaël Pierre-Gabriel | 0 | 0 | 0 | 0 | 2 (1) | 0 | 0 | 90 | D |
| | Sidy Sarr | 0 | 0 | 0 | 0 | 0 (0) | 0 | 0 | 8 | M |
| | Yassine Benrahou | 0 | 0 | 2 | 0 | 1 (0) | 0 | 0 | 56 | M |
| | Zinedine Ferhat | 0 | 1 | 1 | 1 | 4 (1) | 0 | 0 | 90 | M |
| | Player Name | Passes | Key passes | Crosses (acc.) | Duels (won) | Dispossessed | Was fouled | Fouls commited |
| --- | --- | --- | --- | --- | --- | --- | --- | --- |
| | Adrián Andrés Cubas | 24 | 0 | 0 (0) | 10 (3) | 0 | 0 | 1 |
| | Ahoueke Denkey | 17 | 1 | 0 (0) | 11 (3) | 0 | 0 | 3 |
| | Baptiste Reynet | 37 | 0 | 0 (0) | 0 (0) | 0 | 0 | 0 |
| | Birger Meling | 22 | 1 | 1 (1) | 2 (1) | 0 | 0 | 0 |
| | Brendan Chardonnet | 44 | 0 | 0 (0) | 9 (7) | 0 | 2 | 1 |
| | Cristian Damián Battocchio | 11 | 0 | 0 (0) | 0 (0) | 0 | 0 | 0 |
| | Florian Miguel | 6 | 0 | 0 (0) | 2 (2) | 0 | 1 | 0 |
| | Franck Honorat | 12 | 1 | 3 (0) | 3 (2) | 0 | 0 | 0 |
| | Gautier Larsonneur | 27 | 0 | 0 (0) | 1 (1) | 0 | 1 | 0 |
| | Gaëtan Charbonnier | 12 | 0 | 0 (0) | 5 (3) | 0 | 0 | 1 |
| | Haris Belkebla | 34 | 0 | 0 (0) | 8 (6) | 0 | 1 | 0 |
| | Heriberto Moreno Borges Tavares | 4 | 0 | 0 (0) | 3 (0) | 0 | 0 | 1 |
| | Hiang'a Mananga Mbock | 9 | 0 | 0 (0) | 0 (0) | 0 | 0 | 0 |
| | Ibrahima Diallo | 54 | 0 | 1 (0) | 15 (10) | 0 | 2 | 1 |
| | Irvin Cardona | 12 | 1 | 0 (0) | 4 (1) | 0 | 0 | 1 |
| | Jean-Kevin Duverne | 60 | 0 | 0 (0) | 15 (7) | 0 | 1 | 3 |
| | Julien Faussurier | 31 | 1 | 4 (1) | 9 (3) | 0 | 0 | 1 |
| | Jérémy Le Douaron | 18 | 1 | 2 (0) | 25 (12) | 0 | 3 | 5 |
| | Lamine Fomba | 11 | 0 | 0 (0) | 1 (1) | 0 | 0 | 0 |
| | Loïck Landre | 39 | 0 | 0 (0) | 8 (4) | 0 | 0 | 1 |
| | Lucas Deaux | 26 | 0 | 1 (1) | 14 (6) | 0 | 1 | 3 |
| | Moussa Koné | 3 | 0 | 0 (0) | 7 (3) | 0 | 1 | 1 |
| | Pablo Martinez | 40 | 0 | 0 (0) | 10 (9) | 0 | 3 | 0 |
| | Renaud Ripart | 27 | 2 | 5 (2) | 12 (6) | 0 | 3 | 1 |
| | Romain Faivre | 46 | 4 | 5 (3) | 13 (7) | 0 | 1 | 1 |
| | Romain Philippoteaux | 25 | 4 | 3 (3) | 7 (1) | 0 | 0 | 1 |
| | Ronaël Pierre-Gabriel | 44 | 0 | 1 (0) | 6 (3) | 0 | 1 | 2 |
| | Sidy Sarr | 15 | 0 | 0 (0) | 2 (1) | 0 | 0 | 0 |
| | Yassine Benrahou | 11 | 1 | 1 (0) | 10 (2) | 0 | 1 | 1 |
| | Zinedine Ferhat | 30 | 2 | 2 (0) | 20 (12) | 0 | 6 | 2 |
| | Player Name | Clearances | Blocked shots | Interceptions | Tackles | Dribbles past | Penalty committed | Saves | Saves inside box |
| --- | --- | --- | --- | --- | --- | --- | --- | --- | --- |
| | Adrián Andrés Cubas | 0 | 0 | 0 | 3 | 0 | 0 | 0 | 0 |
| | Ahoueke Denkey | 0 | 0 | 0 | 1 | 0 | 0 | 0 | 0 |
| | Baptiste Reynet | 0 | 0 | 0 | 0 | 0 | 0 | 3 | 2 |
| | Birger Meling | 0 | 0 | 1 | 1 | 0 | 0 | 0 | 0 |
| | Brendan Chardonnet | 0 | 2 | 1 | 3 | 0 | 0 | 0 | 0 |
| | Cristian Damián Battocchio | 0 | 0 | 0 | 0 | 0 | 0 | 0 | 0 |
| | Florian Miguel | 0 | 0 | 0 | 0 | 0 | 0 | 0 | 0 |
| | Franck Honorat | 0 | 0 | 1 | 1 | 0 | 0 | 0 | 0 |
| | Gautier Larsonneur | 0 | 0 | 0 | 0 | 0 | 0 | 1 | 0 |
| | Gaëtan Charbonnier | 0 | 0 | 0 | 0 | 0 | 0 | 0 | 0 |
| | Haris Belkebla | 0 | 0 | 2 | 3 | 0 | 0 | 0 | 0 |
| | Heriberto Moreno Borges Tavares | 0 | 0 | 1 | 0 | 0 | 0 | 0 | 0 |
| | Hiang'a Mananga Mbock | 0 | 0 | 0 | 0 | 0 | 0 | 0 | 0 |
| | Ibrahima Diallo | 0 | 0 | 1 | 3 | 0 | 0 | 0 | 0 |
| | Irvin Cardona | 0 | 0 | 0 | 1 | 0 | 0 | 0 | 0 |
| | Jean-Kevin Duverne | 0 | 0 | 1 | 2 | 0 | 0 | 0 | 0 |
| | Julien Faussurier | 0 | 0 | 0 | 2 | 0 | 0 | 0 | 0 |
| | Jérémy Le Douaron | 0 | 0 | 0 | 1 | 0 | 0 | 0 | 0 |
| | Lamine Fomba | 0 | 0 | 0 | 0 | 0 | 0 | 0 | 0 |
| | Loïck Landre | 0 | 0 | 2 | 1 | 0 | 0 | 0 | 0 |
| | Lucas Deaux | 0 | 0 | 3 | 4 | 0 | 0 | 0 | 0 |
| | Moussa Koné | 0 | 0 | 0 | 0 | 0 | 0 | 0 | 0 |
| | Pablo Martinez | 0 | 1 | 4 | 4 | 0 | 0 | 0 | 0 |
| | Renaud Ripart | 0 | 1 | 2 | 1 | 0 | 0 | 0 | 0 |
| | Romain Faivre | 0 | 0 | 0 | 1 | 0 | 0 | 0 | 0 |
| | Romain Philippoteaux | 0 | 0 | 1 | 0 | 0 | 0 | 0 | 0 |
| | Ronaël Pierre-Gabriel | 0 | 0 | 1 | 1 | 0 | 0 | 0 | 0 |
| | Sidy Sarr | 0 | 0 | 1 | 1 | 0 | 0 | 0 | 0 |
| | Yassine Benrahou | 0 | 0 | 0 | 1 | 0 | 0 | 0 | 0 |
| | Zinedine Ferhat | 0 | 0 | 0 | 1 | 0 | 0 | 0 | 0 |