Hoffenheim - Borussia Dortmund
Last Update 23 Oct 2020, 09:45
Hoffenheim vs Borussia Dortmund live stream and TV broadcast
17 Oct 2020, 13:30
Hoffenheim vs Borussia Dortmund
Location: Sinsheim
Venue: PreZero Arena
Referee: Sascha Stegemann
Live streaming
TV Stations
Live comments
Bet.pt
bet365
BetClic.fr
Betclic.pl
BT Sport
bwin
CANAL+ Premium (Pol)
Chance
COSMOTE Sport
Digi Sport 3 (Rom)
Fortuna
Fortuna PL
Fortuna SK
Fox Sports (Ned)
Look Plus
Look Sport +
S Sport
Sky Bundesliga
Sky Sport Uno (Ita)
Telekom Sport (Rom)
Tipsport
Tipsport SK
V Sport (Swe)
V Sport Urheilu
Viaplay (Den)
Viaplay (Fin)
Viaplay (Nor)
Viaplay (Swe)
Winlinebet
Xee (Den)
Thats all. Game finished - TSG Hoffenheim 0, Borussia Dortmund 1.

90'

3'

Corner - TSG Hoffenheim. Conceded by Emre Can.

90'

4'

Second Half ended - TSG Hoffenheim 0, Borussia Dortmund 1.

90'

2'

Missed chance. Diadie Samassékou - TSG Hoffenheim - shot with right foot from outside the box goes high. Assist - Dennis Geiger.

90'

1'

Missed chance. Christoph Baumgartner - TSG Hoffenheim - header inside of six yard box - left side is close, but misses the top left corner .

90'

Diadie Samassékou - TSG Hoffenheim - won a free kick in defence.

90'

Fouled by Giovanni Reyna - Borussia Dortmund

90'

Giovanni Reyna - Borussia Dortmund - receive yellow card for a foul.

90'

Christoph Baumgartner - TSG Hoffenheim - won a free kick on the right wing.

90'

Fouled by Thomas Delaney - Borussia Dortmund

89'

Corner - Borussia Dortmund. Conceded by Munas Dabbur.

89'

Missed chance. Marco Reus - Borussia Dortmund - shot with right foot from the left side of the box is close, but missed. Assist - Raphael Guerreiro after corner.

88'

Corner - Borussia Dortmund. Conceded by Kevin Akpoguma.

84'

Missed chance. Raphael Guerreiro - Borussia Dortmund - shot with left foot from the left side of the box is very close to the goal. Assist - Erling Haaland.

85'

Missed chance. Giovanni Reyna - Borussia Dortmund - shot with right foot from the centre of the box goes high. Assist - Raphael Guerreiro.

83'

Erling Haaland - Borussia Dortmund - hits the left post with a shot with left foot from a diffucult position on the left. Assist - Axel Witsel with a through ball.

84'

Felix Passlack - Borussia Dortmund - won a free kick on the right wing.

84'

Fouled by Christoph Baumgartner - TSG Hoffenheim

82'

Fouled by Felix Passlack - Borussia Dortmund

82'

Kevin Akpoguma - TSG Hoffenheim - won a free kick in defence.

82'

New attacking attempt. Christoph Baumgartner - TSG Hoffenheim - shot with right foot from the centre of the box is saved by goalkeeper in the centre of the goal. Assist - Dennis Geiger with a through ball.

79'

Substitution - TSG Hoffenheim. Munas Dabbur for Ihlas Bebou.

80'

Substitution - TSG Hoffenheim. Florian Grillitsch for Stefan Posch.

79'

Substitution - TSG Hoffenheim. Ryan Sessegnon for Robert Skov.

80'

Fouled by Dennis Geiger - TSG Hoffenheim

80'

Giovanni Reyna - Borussia Dortmund - won a free kick on the right wing.

79'

Missed chance. Erling Haaland - Borussia Dortmund - shot with left foot from the centre of the box missed. Assist - Raphael Guerreiro with a through ball.

75'

Fouled by Thomas Delaney - Borussia Dortmund

75'

Substitution - Borussia Dortmund. Jude Bellingham for Mahmoud Dahoud.

75'

Substitution - Borussia Dortmund. Raphael Guerreiro for Thomas Meunier.

76'

Goal! TSG Hoffenheim 0, Borussia Dortmund 1. Marco Reus - Borussia Dortmund - shot with left foot from the centre of the box to the centre of the goal. Assist - Erling Haaland.

74'

New attacking attempt. Marco Reus - Borussia Dortmund - shot with left foot from the centre of the box is saved by goalkeeper in the centre of the goal. Assist - Thomas Meunier.

75'

Christoph Baumgartner - TSG Hoffenheim - won a free kick in defence.

70'

Felix Passlack - Borussia Dortmund - won a free kick in defence.

70'

Fouled by Sebastian Rudy - TSG Hoffenheim

64'

Substitution - Borussia Dortmund. Marco Reus for Jadon Sancho.

64'

Substitution - Borussia Dortmund. Erling Haaland for Julian Brandt.

66'

Fouled by Jacob Bruun Larsen - TSG Hoffenheim

66'

Thomas Delaney - Borussia Dortmund - won a free kick in defence.

63'

Fouled by Axel Witsel - Borussia Dortmund

63'

Robert Skov - TSG Hoffenheim - won a free kick on the left wing.

60'

Substitution - TSG Hoffenheim. Christoph Baumgartner for Ishak Belfodil.

60'

Substitution - TSG Hoffenheim. Jacob Bruun Larsen for Mijat Gacinovic.

61'

Shot blocked. Stefan Posch - TSG Hoffenheim - shot with right foot from outside the box is blocked.

59'

Fouled by Mahmoud Dahoud - Borussia Dortmund

59'

Stefan Posch - TSG Hoffenheim - won a free kick on the right wing.

57'

Fouled by Stefan Posch - TSG Hoffenheim

57'

Mahmoud Dahoud - Borussia Dortmund - won a free kick on the left wing.

58'

Stefan Posch - TSG Hoffenheim - receive yellow card for a foul.

55'

Fouled by Stefan Posch - TSG Hoffenheim

55'

Giovanni Reyna - Borussia Dortmund - won a free kick in defence.

52'

Shot blocked. Ishak Belfodil - TSG Hoffenheim - shot with left foot from the centre of the box is blocked. Assist - Sebastian Rudy.

53'

New attacking attempt. Giovanni Reyna - Borussia Dortmund - shot with right foot from outside the box is saved in the top centre of the goal. Assist - Jadon Sancho.

53'

Fouled by Dennis Geiger - TSG Hoffenheim

53'

Mahmoud Dahoud - Borussia Dortmund - won a free kick in defence.

54'

Offside - Borussia Dortmund. Jadon Sancho with a pass, however Thomas Meunier is in offside.

49'

Fouled by Sebastian Rudy - TSG Hoffenheim

50'

Shot blocked. Jadon Sancho - Borussia Dortmund - shot with right foot from the left side of the box is blocked. Assist - Mats Hummels.

50'

Shot blocked. Felix Passlack - Borussia Dortmund - shot with right foot from outside the box is blocked.

50'

Corner - Borussia Dortmund. Conceded by Diadie Samassékou.

49'

Felix Passlack - Borussia Dortmund - won a free kick in defence.

46'

Fouled by Kevin Akpoguma - TSG Hoffenheim

46'

Jadon Sancho - Borussia Dortmund - won a free kick in defence.

45'

Second Half starts TSG Hoffenheim 0, Borussia Dortmund 0.

45'

3'

First Half ended - TSG Hoffenheim 0, Borussia Dortmund 0.

44'

Corner - TSG Hoffenheim. Conceded by Mats Hummels.

39'

Fouled by Mahmoud Dahoud - Borussia Dortmund

39'

Kevin Vogt - TSG Hoffenheim - won a free kick in defence.

40'

Missed chance. Sebastian Rudy - TSG Hoffenheim - shot with right foot from the centre of the box goes high. Assist - Ishak Belfodil.

35'

Shot blocked. Giovanni Reyna - Borussia Dortmund - shot with left foot inside of six yard box - left side is blocked.

37'

Corner - Borussia Dortmund. Conceded by Kevin Vogt.

37'

Thomas Meunier - Borussia Dortmund - hits the bar with a shot with the head from the centre of the box. Assist - Julian Brandt with a cross after corner.

33'

Offside - Borussia Dortmund. Thomas Delaney with a pass, however Jadon Sancho is in offside.

31'

New attacking attempt. Ishak Belfodil - TSG Hoffenheim - shot with the head from the centre of the box is saved in the right corner. Assist - Dennis Geiger with a cross.

30'

Corner - TSG Hoffenheim. Conceded by Marwin Hitz.

31'

Corner - TSG Hoffenheim. Conceded by Mats Hummels.

29'

Offside - Borussia Dortmund. Mahmoud Dahoud with a pass, however Jadon Sancho is in offside.

26'

Shot blocked. Felix Passlack - Borussia Dortmund - shot with right foot from outside the box is blocked. Assist - Axel Witsel.

27'

Emre Can - Borussia Dortmund - won a free kick on the right wing.

27'

Fouled by Diadie Samassékou - TSG Hoffenheim

21'

Substitution - Borussia Dortmund. Thomas Delaney for Lukasz Piszczek - injury.

19'

New attacking attempt. Mijat Gacinovic - TSG Hoffenheim - shot with left foot from the centre of the box is saved in the right corner. Assist - Ishak Belfodil with a through ball.

19'

Fouled by Thomas Meunier - Borussia Dortmund

19'

Mijat Gacinovic - TSG Hoffenheim - won a free kick in defence.

18'

Corner - Borussia Dortmund. Conceded by Ishak Belfodil.

15'

Corner - Borussia Dortmund. Conceded by Ihlas Bebou.

14'

Fouled by Sebastian Rudy - TSG Hoffenheim

14'

Giovanni Reyna - Borussia Dortmund - won a free kick on the left wing.

11'

Fouled by Felix Passlack - Borussia Dortmund

11'

Sebastian Rudy - TSG Hoffenheim - won a free kick in defence.

8'

New attacking attempt. Jadon Sancho - Borussia Dortmund - shot with right foot from the right side of the box is saved by goalkeeper in the centre of the goal. Assist - Lukasz Piszczek.

6'

Emre Can - Borussia Dortmund - won a free kick in defence.

6'

Fouled by Ishak Belfodil - TSG Hoffenheim

7'

Shot blocked. Giovanni Reyna - Borussia Dortmund - shot with left foot from the centre of the box is blocked. Assist - Felix Passlack.

3'

Kevin Akpoguma - TSG Hoffenheim - won a free kick in defence.

4'

Missed chance. Mijat Gacinovic - TSG Hoffenheim - shot with right foot from the centre of the box is close, but missed to the left. Assist - Robert Skov with a cross.

5'

Fouled by Thomas Meunier - Borussia Dortmund

5'

Robert Skov - TSG Hoffenheim - won a free kick in defence.

First Half starts.

2'

Fouled by Dennis Geiger - TSG Hoffenheim

2'

Julian Brandt - Borussia Dortmund - won a free kick in defence.

3'

Fouled by Mahmoud Dahoud - Borussia Dortmund
Hoffenheim vs Borussia Dortmund Pre-Match Odds
| | Hoffenheim | Draw | Borussia Dortmund |
| --- | --- | --- | --- |
| Ladbrokes | 4.25 | 3.90 | 1.73 |
| bwin | 4.33 | 4.20 | 1.72 |
| Bet-At-Home | 3.95 | 4.10 | 1.78 |
| 1xbet | 3.95 | 4.37 | 1.82 |
| WilliamHill | 4.20 | 4.20 | 1.75 |
Statistics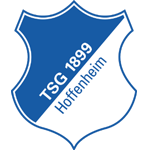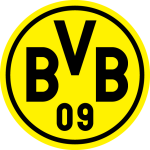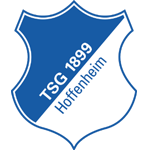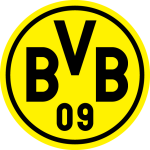 368 (80.17%)
Accurate passes
469 (82.72%)
About Hoffenheim vs Borussia Dortmund
The match will kick off at 13:30 on 17 Oct 2020, at PreZero Arena in Sinsheim. The referee for this fixture will be Sascha Stegemann and the lineups for both teams will be updated a few hours before the match starts.
In their previous matches, Hoffenheim won 4 games (Chemnitzer FC, Köln, Bayern München, Crvena Zvezda) and lost 1 (with Eintracht Frankfurt) while 0 games ended in draws . Hoffenheim managed to score 12 goals and conceded 7 goals (12-7).
Borussia Dortmund won 3 matches of their last five (against MSV Duisburg, Borussia M'gladbach, Freiburg), lost 2 (with Augsburg, Lazio) and 0 fixtures ended in draws . The team scored 13 goals while conceding 5 (13-5).
The last direct match between Hoffenheim and Borussia Dortmund was played on 17 Oct 20 and was won by Borussia Dortmund with 0-1.
Hoffenheim vs Borussia Dortmund Prediction
According to the odds, Borussia Dortmund is the favourite of this match. A draw in Hoffenheim - Borussia Dortmund stands at 3.90.
All live broadcasting information can be found at the top of the page. SportsPlus.Me provides only official streaming through our partner, bet365. If the match is present in their live streaming schedule you will be able to watch it live online.
This match will be live on TV on the following stations: Bet.pt, bet365, BetClic.fr, Betclic.pl. The full list of TV stations can be found at the top of the page. Of course, some matches are not televised but you can still follow them online, if live streaming is available.
Read More...
Players
Common / Attack
Passing / Duels
Defence / Goalkeeper
| | Player Name | Goals | Assists | Shots | Shots on goal | Dribbles (succ.) | Penalty won | Hit woodwork | Minutes played | Position |
| --- | --- | --- | --- | --- | --- | --- | --- | --- | --- | --- |
| | Axel Witsel | 0 | 0 | 0 | 0 | 0 (0) | 0 | 0 | 90 | M |
| | Christoph Baumgartner | 0 | 0 | 2 | 1 | 0 (0) | 0 | 0 | 30 | M |
| | Dennis Geiger | 0 | 0 | 0 | 0 | 1 (1) | 0 | 0 | 90 | M |
| | Diadie Samassekou | 0 | 0 | 1 | 0 | 0 (0) | 0 | 0 | 90 | M |
| | Emre Can | 0 | 0 | 0 | 0 | 0 (0) | 0 | 0 | 90 | D |
| | Erling Håland | 0 | 1 | 2 | 0 | 1 (0) | 0 | 1 | 26 | A |
| | Felix Passlack | 0 | 0 | 0 | 0 | 3 (2) | 0 | 0 | 90 | M |
| | Florian Grillitsch | 0 | 0 | 0 | 0 | 0 (0) | 0 | 0 | 11 | M |
| | Giovanni Reyna | 0 | 0 | 3 | 2 | 2 (1) | 0 | 0 | 90 | A |
| | Ihlas Bebou | 0 | 0 | 0 | 0 | 1 (1) | 0 | 0 | 79 | A |
| | Ishak Belfodil | 0 | 0 | 1 | 1 | 5 (4) | 0 | 0 | 60 | A |
| | Jacob Bruun Larsen | 0 | 0 | 0 | 0 | 3 (0) | 0 | 0 | 30 | A |
| | Jadon Sancho | 0 | 0 | 1 | 1 | 5 (2) | 0 | 0 | 64 | A |
| | Jude Bellingham | 0 | 0 | 0 | 0 | 1 (0) | 0 | 0 | 15 | M |
| | Julian Brandt | 0 | 0 | 0 | 0 | 0 (0) | 0 | 0 | 64 | A |
| | Kevin Akpoguma | 0 | 0 | 0 | 0 | 0 (0) | 0 | 0 | 90 | D |
| | Kevin Vogt | 0 | 0 | 0 | 0 | 1 (0) | 0 | 0 | 90 | D |
| | Kouassi Ryan Sessegnon | 0 | 0 | 0 | 0 | 0 (0) | 0 | 0 | 11 | D |
| | Mahmoud Dahoud | 0 | 0 | 0 | 0 | 1 (1) | 0 | 0 | 75 | M |
| | Marco Reus | 1 | 0 | 3 | 2 | 2 (1) | 0 | 0 | 26 | A |
| | Marwin Hitz | 0 | 0 | 0 | 0 | 0 (0) | 0 | 0 | 90 | G |
| | Mats Hummels | 0 | 0 | 0 | 0 | 0 (0) | 0 | 0 | 90 | D |
| | Mijat Gaćinović | 0 | 0 | 2 | 1 | 1 (1) | 0 | 0 | 60 | A |
| | Moanes Dabour | 0 | 0 | 0 | 0 | 0 (0) | 0 | 0 | 11 | A |
| | Oliver Baumann | 0 | 0 | 0 | 0 | 0 (0) | 0 | 0 | 90 | G |
| | Raphaël Adelino José Guerreiro | 0 | 0 | 1 | 0 | 0 (0) | 0 | 0 | 15 | D |
| | Robert Skov | 0 | 0 | 0 | 0 | 5 (2) | 0 | 0 | 79 | M |
| | Sebastian Rudy | 0 | 0 | 1 | 0 | 0 (0) | 0 | 0 | 90 | M |
| | Stefan Posch | 0 | 0 | 0 | 0 | 1 (0) | 0 | 0 | 79 | D |
| | Thomas Delaney | 0 | 0 | 0 | 0 | 0 (0) | 0 | 0 | 69 | M |
| | Thomas Meunier | 0 | 0 | 1 | 0 | 0 (0) | 0 | 1 | 75 | M |
| | Łukasz Piszczek | 0 | 0 | 0 | 0 | 0 (0) | 0 | 0 | 21 | D |
| | Player Name | Passes | Key passes | Crosses (acc.) | Duels (won) | Dispossessed | Was fouled | Fouls commited |
| --- | --- | --- | --- | --- | --- | --- | --- | --- |
| | Axel Witsel | 58 | 2 | 0 (0) | 5 (4) | 0 | 0 | 1 |
| | Christoph Baumgartner | 6 | 0 | 0 (0) | 9 (3) | 0 | 2 | 1 |
| | Dennis Geiger | 41 | 3 | 6 (1) | 8 (4) | 0 | 0 | 3 |
| | Diadie Samassekou | 39 | 0 | 0 (0) | 14 (8) | 0 | 1 | 1 |
| | Emre Can | 53 | 0 | 0 (0) | 8 (6) | 0 | 2 | 0 |
| | Erling Håland | 11 | 2 | 0 (0) | 3 (1) | 0 | 0 | 0 |
| | Felix Passlack | 49 | 1 | 2 (0) | 17 (10) | 0 | 3 | 2 |
| | Florian Grillitsch | 10 | 0 | 0 (0) | 2 (1) | 0 | 0 | 0 |
| | Giovanni Reyna | 43 | 0 | 3 (0) | 14 (5) | 0 | 3 | 1 |
| | Ihlas Bebou | 15 | 0 | 1 (0) | 6 (2) | 0 | 0 | 0 |
| | Ishak Belfodil | 11 | 2 | 0 (0) | 9 (4) | 0 | 0 | 1 |
| | Jacob Bruun Larsen | 6 | 0 | 0 (0) | 8 (0) | 0 | 0 | 1 |
| | Jadon Sancho | 38 | 1 | 3 (0) | 6 (3) | 0 | 1 | 0 |
| | Jude Bellingham | 7 | 0 | 0 (0) | 5 (4) | 0 | 0 | 0 |
| | Julian Brandt | 22 | 1 | 1 (1) | 4 (2) | 0 | 1 | 0 |
| | Kevin Akpoguma | 51 | 0 | 0 (0) | 6 (4) | 0 | 2 | 1 |
| | Kevin Vogt | 69 | 0 | 0 (0) | 11 (7) | 0 | 1 | 0 |
| | Kouassi Ryan Sessegnon | 9 | 0 | 1 (0) | 1 (0) | 0 | 0 | 0 |
| | Mahmoud Dahoud | 55 | 0 | 0 (0) | 13 (5) | 0 | 2 | 3 |
| | Marco Reus | 15 | 0 | 0 (0) | 4 (1) | 0 | 0 | 0 |
| | Marwin Hitz | 30 | 0 | 0 (0) | 0 (0) | 0 | 0 | 0 |
| | Mats Hummels | 53 | 1 | 0 (0) | 3 (1) | 0 | 0 | 0 |
| | Mijat Gaćinović | 22 | 0 | 0 (0) | 5 (2) | 0 | 1 | 0 |
| | Moanes Dabour | 5 | 0 | 0 (0) | 1 (1) | 0 | 0 | 0 |
| | Oliver Baumann | 43 | 0 | 0 (0) | 0 (0) | 0 | 0 | 0 |
| | Raphaël Adelino José Guerreiro | 16 | 3 | 0 (0) | 0 (0) | 0 | 0 | 0 |
| | Robert Skov | 44 | 1 | 5 (1) | 10 (6) | 0 | 2 | 0 |
| | Sebastian Rudy | 36 | 1 | 1 (0) | 11 (2) | 0 | 1 | 3 |
| | Stefan Posch | 52 | 0 | 1 (0) | 6 (3) | 0 | 1 | 2 |
| | Thomas Delaney | 56 | 0 | 0 (0) | 16 (13) | 0 | 1 | 2 |
| | Thomas Meunier | 48 | 1 | 2 (0) | 8 (4) | 0 | 0 | 2 |
| | Łukasz Piszczek | 13 | 1 | 0 (0) | 1 (1) | 0 | 0 | 0 |
| | Player Name | Clearances | Blocked shots | Interceptions | Tackles | Dribbles past | Penalty committed | Saves | Saves inside box |
| --- | --- | --- | --- | --- | --- | --- | --- | --- | --- |
| | Axel Witsel | 0 | 0 | 0 | 3 | 0 | 0 | 0 | 0 |
| | Christoph Baumgartner | 0 | 0 | 0 | 0 | 0 | 0 | 0 | 0 |
| | Dennis Geiger | 0 | 0 | 0 | 3 | 0 | 0 | 0 | 0 |
| | Diadie Samassekou | 0 | 1 | 3 | 6 | 0 | 0 | 0 | 0 |
| | Emre Can | 0 | 0 | 3 | 1 | 0 | 0 | 0 | 0 |
| | Erling Håland | 0 | 0 | 0 | 0 | 0 | 0 | 0 | 0 |
| | Felix Passlack | 0 | 0 | 0 | 5 | 0 | 0 | 0 | 0 |
| | Florian Grillitsch | 0 | 0 | 0 | 0 | 0 | 0 | 0 | 0 |
| | Giovanni Reyna | 0 | 0 | 0 | 1 | 0 | 0 | 0 | 0 |
| | Ihlas Bebou | 0 | 0 | 0 | 0 | 0 | 0 | 0 | 0 |
| | Ishak Belfodil | 0 | 0 | 0 | 0 | 0 | 0 | 0 | 0 |
| | Jacob Bruun Larsen | 0 | 0 | 0 | 0 | 0 | 0 | 0 | 0 |
| | Jadon Sancho | 0 | 0 | 0 | 0 | 0 | 0 | 0 | 0 |
| | Jude Bellingham | 0 | 0 | 0 | 3 | 0 | 0 | 0 | 0 |
| | Julian Brandt | 0 | 0 | 0 | 0 | 0 | 0 | 0 | 0 |
| | Kevin Akpoguma | 0 | 2 | 3 | 1 | 0 | 0 | 0 | 0 |
| | Kevin Vogt | 0 | 1 | 0 | 5 | 0 | 0 | 0 | 0 |
| | Kouassi Ryan Sessegnon | 0 | 0 | 0 | 0 | 0 | 0 | 0 | 0 |
| | Mahmoud Dahoud | 0 | 0 | 1 | 0 | 0 | 0 | 0 | 0 |
| | Marco Reus | 0 | 0 | 1 | 0 | 0 | 0 | 0 | 0 |
| | Marwin Hitz | 0 | 0 | 0 | 0 | 0 | 0 | 3 | 3 |
| | Mats Hummels | 0 | 0 | 5 | 0 | 0 | 0 | 0 | 0 |
| | Mijat Gaćinović | 0 | 0 | 1 | 0 | 0 | 0 | 0 | 0 |
| | Moanes Dabour | 0 | 0 | 1 | 0 | 0 | 0 | 0 | 0 |
| | Oliver Baumann | 0 | 0 | 0 | 0 | 0 | 0 | 3 | 2 |
| | Raphaël Adelino José Guerreiro | 0 | 0 | 0 | 0 | 0 | 0 | 0 | 0 |
| | Robert Skov | 0 | 1 | 1 | 1 | 0 | 0 | 0 | 0 |
| | Sebastian Rudy | 0 | 0 | 2 | 1 | 0 | 0 | 0 | 0 |
| | Stefan Posch | 0 | 0 | 3 | 2 | 0 | 0 | 0 | 0 |
| | Thomas Delaney | 0 | 0 | 2 | 6 | 0 | 0 | 0 | 0 |
| | Thomas Meunier | 0 | 0 | 0 | 3 | 0 | 0 | 0 | 0 |
| | Łukasz Piszczek | 0 | 0 | 0 | 0 | 0 | 0 | 0 | 0 |