Eintracht Braunschweig - Bochum
Last Update 25 Oct 2020, 04:09
Eintracht Braunschweig vs Bochum live stream and TV broadcast
17 Oct 2020, 11:00
Eintracht Braunschweig vs Bochum
Location: Braunschweig
Venue: Eintracht-Stadion
Referee: Christof Günsch
Live streaming
TV Stations
Live comments
Bet.pt
bet365
BetClic.fr
Betclic.pl
bwin
Chance
COSMOTE Sport
Eleven Sports 2 (Pol)
Eleven Sports 4 (Pol)
Fortuna
Fortuna PL
Fortuna SK
Sky Bundesliga
Tipsport
Tipsport SK
Winlinebet
Data will be available at kick off time or sooner
Eintracht Braunschweig vs Bochum Pre-Match Odds
| | Eintracht Braunschweig | Draw | Bochum |
| --- | --- | --- | --- |
| bwin | 3.90 | 3.50 | 1.90 |
| 1xbet | 3.84 | 3.68 | 1.94 |
| WilliamHill | 4.00 | 3.50 | 1.88 |
| Ladbrokes | 3.60 | 3.30 | 1.85 |
| Bet-At-Home | 3.80 | 3.55 | 1.90 |
Statistics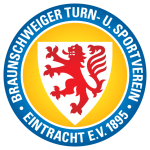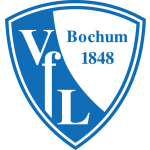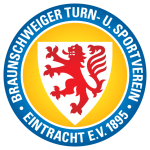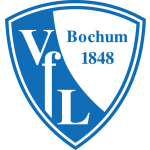 203 (63.24%)
Accurate passes
370 (77.24%)
About Eintracht Braunschweig vs Bochum
The match will kick off at 11:00 on 17 Oct 2020, at Eintracht-Stadion in Braunschweig. The referee for this fixture will be Christof Günsch and the lineups for both teams will be updated a few hours before the match starts.
In their previous matches, Eintracht Braunschweig won 1 games (Hertha BSC) and lost 3 (with Heidenheim, Hannover 96, Jahn Regensburg) while 1 games ended in draws (against Holstein Kiel). Eintracht Braunschweig managed to score 6 goals and conceded 13 goals (6-13).
Bochum won 3 matches of their last five (against FV Engers 07, Karlsruher SC, Erzgebirge Aue), lost 0 and 2 fixtures ended in draws (against St. Pauli, Osnabrück). The team scored 8 goals while conceding 2 (8-2).
The last direct match between Eintracht Braunschweig and Bochum was played on 17 Oct 20 and was won by Eintracht Braunschweig with 2-1.
Eintracht Braunschweig vs Bochum Prediction
According to the odds, Bochum is the favourite of this match. A draw in Eintracht Braunschweig - Bochum stands at 3.50.
All live broadcasting information can be found at the top of the page. SportsPlus.Me provides only official streaming through our partner, bet365. If the match is present in their live streaming schedule you will be able to watch it live online.
This match will be live on TV on the following stations: Bet.pt, bet365, BetClic.fr, Betclic.pl. The full list of TV stations can be found at the top of the page. Of course, some matches are not televised but you can still follow them online, if live streaming is available.
Read More...
Players
Common / Attack
Passing / Duels
Defence / Goalkeeper
| | Player Name | Goals | Assists | Shots | Shots on goal | Dribbles (succ.) | Penalty won | Hit woodwork | Minutes played | Position |
| --- | --- | --- | --- | --- | --- | --- | --- | --- | --- | --- |
| | Anthony Losilla | 0 | 0 | 2 | 0 | 2 (1) | 0 | 0 | 90 | M |
| | Benjamin Kessel | 0 | 0 | 0 | 0 | 0 (0) | 0 | 0 | 17 | D |
| | Cristian Gamboa Luna | 0 | 0 | 1 | 0 | 1 (0) | 0 | 0 | 90 | D |
| | Danilo Teodoro Soares | 0 | 0 | 0 | 0 | 4 (2) | 0 | 0 | 90 | D |
| | Danilo Wiebe | 0 | 0 | 1 | 0 | 0 (0) | 0 | 0 | 90 | M |
| | Danny Blum | 0 | 0 | 1 | 1 | 1 (0) | 0 | 0 | 74 | M |
| | Dominik Wydra | 0 | 0 | 0 | 0 | 0 (0) | 0 | 0 | 90 | D |
| | Fabio Kaufmann | 1 | 0 | 2 | 1 | 0 (0) | 0 | 0 | 90 | A |
| | Felix Dornebusch | 0 | 0 | 0 | 0 | 0 (0) | 0 | 0 | 61 | G |
| | Felix Kroos | 0 | 0 | 2 | 2 | 0 (0) | 0 | 0 | 90 | M |
| | Gerrit Holtmann | 0 | 0 | 0 | 0 | 0 (0) | 0 | 0 | 16 | A |
| | Jannis Nikolaou | 0 | 0 | 2 | 0 | 0 (0) | 0 | 0 | 90 | D |
| | Jasmin Fejzić | 0 | 0 | 0 | 0 | 0 (0) | 0 | 0 | 25 | G |
| | Konstantinos-Vassilios Lambropoulos | 0 | 0 | 0 | 0 | 0 (0) | 0 | 0 | 74 | D |
| | Manuel Riemann | 0 | 0 | 0 | 0 | 0 (0) | 0 | 0 | 90 | G |
| | Martin Kobylański | 0 | 1 | 2 | 1 | 2 (1) | 0 | 0 | 90 | A |
| | Maxim Leitsch | 0 | 0 | 0 | 0 | 0 (0) | 0 | 0 | 90 | D |
| | Miloš Pantović | 0 | 0 | 0 | 0 | 0 (0) | 0 | 0 | 8 | A |
| | Nick Proschwitz | 1 | 0 | 4 | 2 | 0 (0) | 0 | 0 | 73 | A |
| | Nico Klaß | 0 | 0 | 2 | 1 | 1 (1) | 0 | 0 | 73 | M |
| | Robert Tesche | 0 | 0 | 0 | 0 | 0 (0) | 0 | 0 | 90 | M |
| | Robert Zulj | 0 | 1 | 3 | 0 | 1 (0) | 0 | 0 | 82 | M |
| | Robin Ziegele | 0 | 0 | 0 | 0 | 0 (0) | 0 | 0 | 65 | D |
| | Silvère Ganvoula M'boussy | 0 | 0 | 1 | 0 | 3 (0) | 0 | 0 | 90 | A |
| | Simon Zoller | 1 | 0 | 1 | 1 | 0 (0) | 0 | 0 | 82 | M |
| | Soma Novothny | 0 | 0 | 2 | 2 | 0 (0) | 0 | 0 | 16 | A |
| | Thomas Eisfeld | 0 | 0 | 0 | 0 | 0 (0) | 0 | 0 | 8 | M |
| | Yari Otto | 0 | 0 | 0 | 0 | 0 (0) | 0 | 0 | 17 | A |
| | Yassin Ben Balla | 0 | 0 | 1 | 0 | 1 (1) | 0 | 0 | 90 | M |
| | Player Name | Passes | Key passes | Crosses (acc.) | Duels (won) | Dispossessed | Was fouled | Fouls commited |
| --- | --- | --- | --- | --- | --- | --- | --- | --- |
| | Anthony Losilla | 57 | 0 | 0 (0) | 15 (6) | 0 | 1 | 2 |
| | Benjamin Kessel | 3 | 0 | 0 (0) | 1 (0) | 0 | 0 | 0 |
| | Cristian Gamboa Luna | 61 | 1 | 3 (0) | 16 (10) | 0 | 4 | 2 |
| | Danilo Teodoro Soares | 43 | 0 | 0 (0) | 12 (7) | 0 | 0 | 1 |
| | Danilo Wiebe | 28 | 0 | 4 (0) | 7 (2) | 0 | 0 | 1 |
| | Danny Blum | 7 | 2 | 5 (2) | 8 (4) | 0 | 2 | 2 |
| | Dominik Wydra | 35 | 0 | 0 (0) | 9 (2) | 0 | 1 | 1 |
| | Fabio Kaufmann | 11 | 0 | 6 (0) | 11 (2) | 0 | 1 | 1 |
| | Felix Dornebusch | 24 | 0 | 0 (0) | 2 (2) | 0 | 0 | 1 |
| | Felix Kroos | 34 | 1 | 1 (0) | 9 (6) | 0 | 1 | 1 |
| | Gerrit Holtmann | 4 | 0 | 1 (0) | 3 (2) | 0 | 1 | 1 |
| | Jannis Nikolaou | 40 | 1 | 1 (1) | 12 (7) | 0 | 3 | 0 |
| | Jasmin Fejzić | 17 | 0 | 0 (0) | 0 (0) | 0 | 0 | 0 |
| | Konstantinos-Vassilios Lambropoulos | 39 | 1 | 0 (0) | 9 (4) | 0 | 0 | 0 |
| | Manuel Riemann | 57 | 0 | 0 (0) | 1 (1) | 0 | 0 | 0 |
| | Martin Kobylański | 25 | 5 | 7 (4) | 17 (5) | 0 | 2 | 3 |
| | Maxim Leitsch | 64 | 0 | 0 (0) | 10 (8) | 0 | 0 | 0 |
| | Miloš Pantović | 8 | 0 | 3 (1) | 1 (0) | 0 | 0 | 1 |
| | Nick Proschwitz | 12 | 0 | 0 (0) | 11 (5) | 0 | 0 | 0 |
| | Nico Klaß | 22 | 1 | 3 (1) | 13 (9) | 0 | 1 | 0 |
| | Robert Tesche | 57 | 0 | 0 (0) | 9 (4) | 0 | 0 | 0 |
| | Robert Zulj | 29 | 2 | 4 (0) | 5 (2) | 0 | 1 | 2 |
| | Robin Ziegele | 34 | 1 | 1 (1) | 4 (1) | 0 | 0 | 2 |
| | Silvère Ganvoula M'boussy | 19 | 2 | 2 (0) | 10 (5) | 0 | 0 | 0 |
| | Simon Zoller | 19 | 1 | 3 (0) | 3 (2) | 0 | 0 | 0 |
| | Soma Novothny | 5 | 0 | 0 (0) | 5 (4) | 0 | 0 | 1 |
| | Thomas Eisfeld | 10 | 3 | 2 (1) | 0 (0) | 0 | 0 | 0 |
| | Yari Otto | 3 | 0 | 0 (0) | 2 (1) | 0 | 1 | 0 |
| | Yassin Ben Balla | 32 | 0 | 0 (0) | 7 (6) | 0 | 0 | 0 |
| | Player Name | Clearances | Blocked shots | Interceptions | Tackles | Dribbles past | Penalty committed | Saves | Saves inside box |
| --- | --- | --- | --- | --- | --- | --- | --- | --- | --- |
| | Anthony Losilla | 0 | 0 | 1 | 2 | 0 | 0 | 0 | 0 |
| | Benjamin Kessel | 0 | 0 | 0 | 0 | 0 | 0 | 0 | 0 |
| | Cristian Gamboa Luna | 0 | 0 | 2 | 0 | 0 | 0 | 0 | 0 |
| | Danilo Teodoro Soares | 0 | 0 | 2 | 2 | 0 | 0 | 0 | 0 |
| | Danilo Wiebe | 0 | 0 | 2 | 1 | 0 | 0 | 0 | 0 |
| | Danny Blum | 0 | 0 | 0 | 2 | 0 | 0 | 0 | 0 |
| | Dominik Wydra | 0 | 1 | 0 | 1 | 0 | 0 | 0 | 0 |
| | Fabio Kaufmann | 0 | 0 | 1 | 0 | 0 | 0 | 0 | 0 |
| | Felix Dornebusch | 0 | 0 | 0 | 0 | 0 | 0 | 1 | 1 |
| | Felix Kroos | 0 | 0 | 0 | 5 | 0 | 0 | 0 | 0 |
| | Gerrit Holtmann | 0 | 0 | 0 | 0 | 0 | 0 | 0 | 0 |
| | Jannis Nikolaou | 0 | 0 | 3 | 1 | 0 | 0 | 0 | 0 |
| | Jasmin Fejzić | 0 | 0 | 0 | 0 | 0 | 0 | 2 | 2 |
| | Konstantinos-Vassilios Lambropoulos | 0 | 0 | 2 | 1 | 0 | 0 | 0 | 0 |
| | Manuel Riemann | 0 | 0 | 0 | 0 | 0 | 0 | 5 | 2 |
| | Martin Kobylański | 0 | 0 | 0 | 1 | 0 | 0 | 0 | 0 |
| | Maxim Leitsch | 0 | 0 | 1 | 1 | 0 | 0 | 0 | 0 |
| | Miloš Pantović | 0 | 0 | 0 | 0 | 0 | 0 | 0 | 0 |
| | Nick Proschwitz | 0 | 0 | 0 | 0 | 0 | 0 | 0 | 0 |
| | Nico Klaß | 0 | 0 | 0 | 3 | 0 | 0 | 0 | 0 |
| | Robert Tesche | 0 | 0 | 0 | 1 | 0 | 0 | 0 | 0 |
| | Robert Zulj | 0 | 0 | 0 | 0 | 0 | 0 | 0 | 0 |
| | Robin Ziegele | 0 | 0 | 0 | 1 | 0 | 0 | 0 | 0 |
| | Silvère Ganvoula M'boussy | 0 | 0 | 0 | 0 | 0 | 0 | 0 | 0 |
| | Simon Zoller | 0 | 0 | 1 | 0 | 0 | 0 | 0 | 0 |
| | Soma Novothny | 0 | 0 | 0 | 0 | 0 | 0 | 0 | 0 |
| | Thomas Eisfeld | 0 | 0 | 0 | 0 | 0 | 0 | 0 | 0 |
| | Yari Otto | 0 | 1 | 1 | 0 | 0 | 0 | 0 | 0 |
| | Yassin Ben Balla | 0 | 0 | 2 | 2 | 0 | 0 | 0 | 0 |