Leicester City - Birmingham City
Last Update 05 Jul 2020, 11:31
04 Mar 2020, 19:45
Leicester City vs Birmingham City
Location: Leicester
Venue: King Power Stadium
Referee: Jonathan Moss
Live streaming
TV Stations
Live comments
Data will be available at kick off time or sooner
Data will be available at kick off time or sooner
Pre-Match Odds
| | Leicester City | Draw | Birmingham City |
| --- | --- | --- | --- |
| bwin | 1.34 | 5.25 | 9.75 |
| Ladbrokes | 1.33 | 5.00 | 9.00 |
| 1xbet | 1.32 | 5.55 | 10.00 |
| WilliamHill | 1.30 | 5.25 | 10.00 |
| Bet-At-Home | 1.30 | 5.30 | 8.78 |
Statistics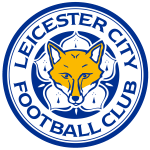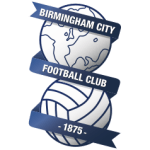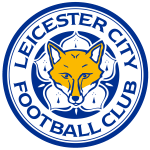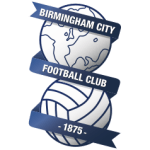 648 (87.21%)
Accurate passes
133 (57.58%)
About Leicester City - Birmingham City
The match will kickoff at 19:45 on 04 Mar 2020, at King Power Stadium in Leicester. The referee for this fixture will be Jonathan Moss and the lineups for both teams will be updated a few hours before kickoff time.
Leicester City - Birmingham City live stream and TV broadcast
All live broadcasting information can be found at the top of the page. SportsPlus.Me provides only official streaming through our partner, bet365. If the match is present in their live streaming schedule you will be able to watch it live online.
Live streaming events follow the same rules as TV broadcasts, so the match might be blocked in some countries due to copyright property laws. To check if this match is available in your location please follow the instructions at the top of the page.
If you want to access live streaming, you need to have a funded account. This service is intended for people over 18 years of age (18+ Only). if you have a gambling problem, please visit BeGambleAware.Org.
According to 1XBet, the odds for a Leicester City win stand at 1.32, while a Birmingham City win is valued at 10.00. A draw in Leicester City - Birmingham City stands at 5.55.
You can check here the lineups, match events and live comments for this fixture as well as detailed statistics for each player during the game. Statistics are updated automatically every 2 minutes, so there is no need to refresh the page.
Read More...
Players
Common / Attack
Passing / Duels
Defence / Goalkeeper
| | Player Name | Goals | Assists | Shots | Shots on goal | Dribbles (succ.) | Penalty won | Hit woodwork | Minutes played | Position |
| --- | --- | --- | --- | --- | --- | --- | --- | --- | --- | --- |
| | Ben Chilwell | 0 | 0 | 1 | 0 | 4 (2) | 0 | 0 | 90 | D |
| | Caglar Söyüncü | 0 | 0 | 0 | 0 | 0 (0) | 0 | 0 | 90 | D |
| | Daniel Crowley | 0 | 0 | 0 | 0 | 1 (1) | 0 | 0 | 6 | M |
| | Demarai Gray | 0 | 0 | 1 | 0 | 2 (2) | 0 | 0 | 66 | M |
| | Dennis Praet | 0 | 0 | 1 | 0 | 1 (1) | 0 | 0 | 90 | M |
| | Gary Gardner | 0 | 0 | 0 | 0 | 0 (0) | 0 | 0 | 19 | M |
| | Hamza Choudhury | 0 | 0 | 0 | 0 | 0 (0) | 0 | 0 | 6 | M |
| | Harlee Dean | 0 | 0 | 1 | 0 | 1 (1) | 0 | 0 | 90 | D |
| | Harvey Lewis Barnes | 0 | 0 | 0 | 0 | 2 (2) | 0 | 0 | 24 | M |
| | Ivan Šunjić | 0 | 0 | 0 | 0 | 0 (0) | 0 | 0 | 90 | M |
| | Jake Clarke-Salter | 0 | 0 | 0 | 0 | 1 (1) | 0 | 0 | 90 | D |
| | James Maddison | 0 | 0 | 4 | 0 | 2 (0) | 0 | 1 | 84 | M |
| | Jefferson Antonio Montero Vite | 0 | 0 | 0 | 0 | 2 (1) | 0 | 0 | 6 | M |
| | Jonny Evans | 0 | 0 | 1 | 0 | 0 (0) | 0 | 0 | 90 | D |
| | Kasper Schmeichel | 0 | 0 | 0 | 0 | 0 (0) | 0 | 0 | 90 | G |
| | Kelechi Promise Iheanacho | 0 | 0 | 1 | 1 | 1 (1) | 0 | 0 | 90 | A |
| | Kerim Mrabti | 0 | 0 | 1 | 0 | 3 (2) | 0 | 0 | 84 | M |
| | Kristian Pedersen | 0 | 0 | 2 | 0 | 4 (2) | 0 | 0 | 90 | D |
| | Lee Camp | 0 | 0 | 0 | 0 | 0 (0) | 0 | 0 | 90 | G |
| | Lukas Jutkiewicz | 0 | 0 | 3 | 1 | 0 (0) | 0 | 0 | 90 | A |
| | Maikel Kieftenbeld | 0 | 0 | 0 | 0 | 1 (0) | 0 | 0 | 84 | M |
| | Marc Albrighton | 0 | 1 | 1 | 0 | 5 (2) | 0 | 0 | 90 | M |
| | Maxime Colin | 0 | 0 | 0 | 0 | 4 (2) | 0 | 0 | 90 | D |
| | Onyinye Wilfred Ndidi | 0 | 0 | 0 | 0 | 0 (0) | 0 | 0 | 60 | M |
| | Ricardo Domingos Barbosa Pereira | 1 | 0 | 2 | 1 | 2 (1) | 0 | 0 | 90 | D |
| | Scott Hogan | 0 | 0 | 0 | 0 | 2 (1) | 0 | 0 | 90 | A |
| | Wes Harding | 0 | 0 | 1 | 0 | 3 (0) | 0 | 0 | 71 | M |
| | Youri Tielemans | 0 | 0 | 0 | 0 | 0 (0) | 0 | 0 | 30 | M |
| | Player Name | Passes | Key passes | Crosses (acc.) | Duels (won) | Dispossessed | Was fouled | Fouls commited |
| --- | --- | --- | --- | --- | --- | --- | --- | --- |
| | Ben Chilwell | 71 | 1 | 10 (3) | 0 (0) | 0 | 1 | 0 |
| | Caglar Söyüncü | 117 | 0 | 0 (0) | 0 (0) | 0 | 0 | 2 |
| | Daniel Crowley | 4 | 0 | 0 (0) | 0 (0) | 0 | 1 | 1 |
| | Demarai Gray | 30 | 0 | 1 (0) | 0 (0) | 0 | 0 | 1 |
| | Dennis Praet | 46 | 2 | 2 (0) | 0 (0) | 0 | 1 | 0 |
| | Gary Gardner | 2 | 0 | 1 (1) | 0 (0) | 0 | 0 | 0 |
| | Hamza Choudhury | 3 | 0 | 0 (0) | 0 (0) | 0 | 0 | 0 |
| | Harlee Dean | 8 | 0 | 0 (0) | 0 (0) | 0 | 0 | 0 |
| | Harvey Lewis Barnes | 8 | 0 | 0 (0) | 0 (0) | 0 | 1 | 0 |
| | Ivan Šunjić | 13 | 0 | 0 (0) | 0 (0) | 0 | 1 | 2 |
| | Jake Clarke-Salter | 13 | 0 | 0 (0) | 0 (0) | 0 | 0 | 2 |
| | James Maddison | 52 | 1 | 5 (0) | 0 (0) | 0 | 2 | 1 |
| | Jefferson Antonio Montero Vite | 1 | 0 | 2 (0) | 0 (0) | 0 | 0 | 0 |
| | Jonny Evans | 112 | 0 | 0 (0) | 0 (0) | 0 | 0 | 1 |
| | Kasper Schmeichel | 20 | 0 | 0 (0) | 0 (0) | 0 | 0 | 0 |
| | Kelechi Promise Iheanacho | 22 | 1 | 0 (0) | 0 (0) | 0 | 1 | 1 |
| | Kerim Mrabti | 13 | 2 | 1 (1) | 0 (0) | 0 | 1 | 1 |
| | Kristian Pedersen | 17 | 1 | 0 (0) | 0 (0) | 0 | 0 | 1 |
| | Lee Camp | 11 | 0 | 0 (0) | 0 (0) | 0 | 0 | 0 |
| | Lukas Jutkiewicz | 10 | 0 | 0 (0) | 0 (0) | 0 | 0 | 2 |
| | Maikel Kieftenbeld | 10 | 0 | 0 (0) | 0 (0) | 0 | 1 | 0 |
| | Marc Albrighton | 26 | 3 | 10 (3) | 0 (0) | 0 | 0 | 0 |
| | Maxime Colin | 17 | 0 | 2 (0) | 0 (0) | 0 | 0 | 0 |
| | Onyinye Wilfred Ndidi | 47 | 0 | 0 (0) | 0 (0) | 0 | 0 | 0 |
| | Ricardo Domingos Barbosa Pereira | 85 | 1 | 1 (1) | 0 (0) | 0 | 2 | 1 |
| | Scott Hogan | 10 | 2 | 1 (0) | 0 (0) | 0 | 3 | 0 |
| | Wes Harding | 4 | 0 | 1 (0) | 0 (0) | 0 | 1 | 0 |
| | Youri Tielemans | 9 | 1 | 0 (0) | 0 (0) | 0 | 1 | 1 |
| | Player Name | Clearances | Blocked shots | Interceptions | Tackles | Dribbles past | Penalty committed | Saves | Saves inside box |
| --- | --- | --- | --- | --- | --- | --- | --- | --- | --- |
| | Ben Chilwell | 0 | 1 | 1 | 2 | 0 | 0 | 0 | 0 |
| | Caglar Söyüncü | 0 | 0 | 1 | 2 | 0 | 0 | 0 | 0 |
| | Daniel Crowley | 0 | 0 | 0 | 0 | 0 | 0 | 0 | 0 |
| | Demarai Gray | 0 | 0 | 0 | 1 | 0 | 0 | 0 | 0 |
| | Dennis Praet | 0 | 1 | 0 | 1 | 0 | 0 | 0 | 0 |
| | Gary Gardner | 0 | 0 | 0 | 0 | 0 | 0 | 0 | 0 |
| | Hamza Choudhury | 0 | 0 | 1 | 0 | 0 | 0 | 0 | 0 |
| | Harlee Dean | 0 | 2 | 0 | 0 | 0 | 0 | 0 | 0 |
| | Harvey Lewis Barnes | 0 | 0 | 1 | 1 | 0 | 0 | 0 | 0 |
| | Ivan Šunjić | 0 | 0 | 0 | 2 | 0 | 0 | 0 | 0 |
| | Jake Clarke-Salter | 0 | 1 | 3 | 1 | 0 | 0 | 0 | 0 |
| | James Maddison | 0 | 0 | 0 | 3 | 0 | 0 | 0 | 0 |
| | Jefferson Antonio Montero Vite | 0 | 0 | 0 | 0 | 0 | 0 | 0 | 0 |
| | Jonny Evans | 0 | 2 | 0 | 1 | 0 | 0 | 0 | 0 |
| | Kasper Schmeichel | 0 | 0 | 0 | 0 | 0 | 0 | 1 | 0 |
| | Kelechi Promise Iheanacho | 0 | 0 | 0 | 0 | 0 | 0 | 0 | 0 |
| | Kerim Mrabti | 0 | 0 | 0 | 3 | 0 | 0 | 0 | 0 |
| | Kristian Pedersen | 0 | 1 | 2 | 2 | 0 | 0 | 0 | 0 |
| | Lee Camp | 0 | 0 | 0 | 0 | 0 | 0 | 1 | 1 |
| | Lukas Jutkiewicz | 0 | 0 | 2 | 1 | 0 | 0 | 0 | 0 |
| | Maikel Kieftenbeld | 0 | 0 | 3 | 2 | 0 | 0 | 0 | 0 |
| | Marc Albrighton | 0 | 0 | 0 | 3 | 0 | 0 | 0 | 0 |
| | Maxime Colin | 0 | 1 | 5 | 1 | 0 | 0 | 0 | 0 |
| | Onyinye Wilfred Ndidi | 0 | 0 | 2 | 2 | 0 | 0 | 0 | 0 |
| | Ricardo Domingos Barbosa Pereira | 0 | 1 | 1 | 6 | 0 | 0 | 0 | 0 |
| | Scott Hogan | 0 | 0 | 0 | 0 | 0 | 0 | 0 | 0 |
| | Wes Harding | 0 | 0 | 0 | 2 | 0 | 0 | 0 | 0 |
| | Youri Tielemans | 0 | 0 | 0 | 2 | 0 | 0 | 0 | 0 |