PAOK - Beşiktaş
Last Update 22 Oct 2020, 15:55
PAOK vs Beşiktaş live stream and TV broadcast
25 Aug 2020, 18:00
PAOK vs Beşiktaş
Location: Thessaloníki
Venue: Stadio Toumbas
Referee: Daniele Doveri
Live streaming
TV Stations
Live comments
bet365
BetClic.fr
Canal 11 (Por)
Chance
Fortuna
Fortuna PL
Fortuna SK
Kanal D
Nordicbet
Open TV
Spor Smart
SportKlub (BiH)
SportKlub (Cro)
SportKlub (Mac)
SportKlub (Mon)
SportKlub (Ser)
SportKlub (Slo)
STS.pl
Tipsport
Tipsport SK
Winlinebet
Wplay
Data will be available at kick off time or sooner
PAOK vs Beşiktaş Pre-Match Odds
| | PAOK | Draw | Beşiktaş |
| --- | --- | --- | --- |
| bwin | 2.00 | 3.25 | 3.80 |
| 1xbet | 2.08 | 3.42 | 3.89 |
| Bet-At-Home | 2.03 | 3.25 | 3.45 |
| WilliamHill | 1.95 | 3.25 | 3.30 |
| Ladbrokes | 2.10 | 3.10 | 3.25 |
Statistics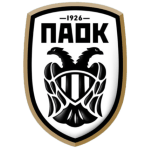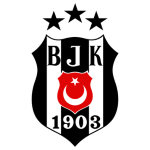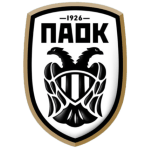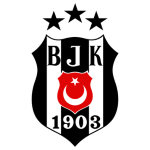 About PAOK vs Beşiktaş
The match will kick off at 18:00 on 25 Aug 2020, at Stadio Toumbas in Thessaloníki. The referee for this fixture will be Daniele Doveri and the lineups for both teams will be updated a few hours before the match starts.
In their previous matches, PAOK won 1 games (OFI) and lost 1 (with Krasnodar) while 3 games ended in draws (against Volos NFC, AEK Athens, Omonia Nicosia). PAOK managed to score 6 goals and conceded 4 goals (6-4).
Beşiktaş won 1 matches of their last five (against Denizlispor), lost 3 (with Rio Ave, Konyaspor, Gençlerbirliği) and 1 fixtures ended in draws (against Antalyaspor). The team scored 6 goals while conceding 9 (6-9).
The last direct match between PAOK and Beşiktaş was played on 25 Aug 20 and was won by PAOK with 3-1.
PAOK vs Beşiktaş Prediction
According to the odds, PAOK is the favourite of this match. A draw in PAOK - Beşiktaş stands at 3.25.
All live broadcasting information can be found at the top of the page. SportsPlus.Me provides only official streaming through our partner, bet365. If the match is present in their live streaming schedule you will be able to watch it live online.
This match will be live on TV on the following stations: bet365, BetClic.fr, Canal 11 (Por), Chance. The full list of TV stations can be found at the top of the page. Of course, some matches are not televised but you can still follow them online, if live streaming is available.
Read More...
Players
Common / Attack
Passing / Duels
Defence / Goalkeeper
| | Player Name | Goals | Assists | Shots | Shots on goal | Dribbles (succ.) | Penalty won | Hit woodwork | Minutes played | Position |
| --- | --- | --- | --- | --- | --- | --- | --- | --- | --- | --- |
| | Anderson Esiti | 0 | 0 | 0 | 0 | 0 (0) | 0 | 0 | 14 | M |
| | Atiba Hutchinson | 0 | 0 | 0 | 0 | 0 (0) | 0 | 0 | 90 | M |
| | Bernard Mensah | 0 | 0 | 0 | 0 | 0 (0) | 0 | 0 | 69 | M |
| | Christos Tzolis | 2 | 1 | 0 | 0 | 0 (0) | 0 | 0 | 84 | A |
| | Chuba Akpom | 0 | 1 | 0 | 0 | 0 (0) | 0 | 0 | 90 | A |
| | Cyle Larin | 1 | 0 | 0 | 0 | 0 (0) | 0 | 0 | 90 | A |
| | Dimitris Giannoulis | 0 | 1 | 0 | 0 | 0 (0) | 0 | 0 | 90 | D |
| | Dimitris Limnios | 0 | 0 | 0 | 0 | 0 (0) | 0 | 0 | 46 | M |
| | Dimitris Pelkas | 1 | 0 | 0 | 0 | 0 (0) | 0 | 0 | 76 | M |
| | Domagoj Vida | 0 | 0 | 0 | 0 | 0 (0) | 0 | 0 | 90 | D |
| | Dorukhan Toköz | 0 | 0 | 0 | 0 | 0 (0) | 0 | 0 | 21 | M |
| | Ersin Destanoğlu | 0 | 0 | 0 | 0 | 0 (0) | 0 | 0 | 90 | G |
| | Fabrice N'Sakala | 0 | 0 | 0 | 0 | 0 (0) | 0 | 0 | 82 | D |
| | Fernando Lopes dos Santos Varela | 0 | 0 | 0 | 0 | 0 (0) | 0 | 0 | 90 | D |
| | Georges-Kevin N'Koudou Mbida | 0 | 0 | 0 | 0 | 0 (0) | 0 | 0 | 90 | M |
| | Ioannis Michailidis | 0 | 0 | 0 | 0 | 0 (0) | 0 | 0 | 90 | D |
| | Jeremain Lens | 0 | 1 | 0 | 0 | 0 (0) | 0 | 0 | 90 | M |
| | Leonardo Rodrigues Lima | 0 | 0 | 0 | 0 | 0 (0) | 0 | 0 | 6 | M |
| | Mehmet Umut Nayir | 0 | 0 | 0 | 0 | 0 (0) | 0 | 0 | 8 | A |
| | Necip Uysal | 0 | 0 | 0 | 0 | 0 (0) | 0 | 0 | 90 | D |
| | Omar El Kaddouri | 0 | 0 | 0 | 0 | 0 (0) | 0 | 0 | 90 | M |
| | Oğuzhan Özyakup | 0 | 0 | 0 | 0 | 0 (0) | 0 | 0 | 44 | M |
| | Rodrigo Alves Soares | 0 | 0 | 0 | 0 | 0 (0) | 0 | 0 | 90 | M |
| | Stefan Schwab | 0 | 0 | 0 | 0 | 0 (0) | 0 | 0 | 90 | M |
| | Sverrir Ingi Ingason | 0 | 0 | 0 | 0 | 0 (0) | 0 | 0 | 90 | D |
| | Tyler Boyd | 0 | 0 | 0 | 0 | 0 (0) | 0 | 0 | 46 | M |
| | Welinton Souza Silva | 0 | 0 | 0 | 0 | 0 (0) | 0 | 0 | 90 | D |
| | Živko Živković | 0 | 0 | 0 | 0 | 0 (0) | 0 | 0 | 90 | G |
| | Player Name | Passes | Key passes | Crosses (acc.) | Duels (won) | Dispossessed | Was fouled | Fouls commited |
| --- | --- | --- | --- | --- | --- | --- | --- | --- |
| | Anderson Esiti | 0 | 0 | 0 (0) | 0 (0) | 0 | 0 | 0 |
| | Atiba Hutchinson | 0 | 0 | 0 (0) | 0 (0) | 0 | 0 | 0 |
| | Bernard Mensah | 0 | 0 | 0 (0) | 0 (0) | 0 | 0 | 0 |
| | Christos Tzolis | 0 | 0 | 0 (0) | 0 (0) | 0 | 0 | 0 |
| | Chuba Akpom | 0 | 0 | 0 (0) | 0 (0) | 0 | 0 | 0 |
| | Cyle Larin | 0 | 0 | 0 (0) | 0 (0) | 0 | 0 | 0 |
| | Dimitris Giannoulis | 0 | 0 | 0 (0) | 0 (0) | 0 | 0 | 0 |
| | Dimitris Limnios | 0 | 0 | 0 (0) | 0 (0) | 0 | 0 | 0 |
| | Dimitris Pelkas | 0 | 0 | 0 (0) | 0 (0) | 0 | 0 | 0 |
| | Domagoj Vida | 0 | 0 | 0 (0) | 0 (0) | 0 | 0 | 0 |
| | Dorukhan Toköz | 0 | 0 | 0 (0) | 0 (0) | 0 | 0 | 0 |
| | Ersin Destanoğlu | 0 | 0 | 0 (0) | 0 (0) | 0 | 0 | 0 |
| | Fabrice N'Sakala | 0 | 0 | 0 (0) | 0 (0) | 0 | 0 | 0 |
| | Fernando Lopes dos Santos Varela | 0 | 0 | 0 (0) | 0 (0) | 0 | 0 | 0 |
| | Georges-Kevin N'Koudou Mbida | 0 | 0 | 0 (0) | 0 (0) | 0 | 0 | 0 |
| | Ioannis Michailidis | 0 | 0 | 0 (0) | 0 (0) | 0 | 0 | 0 |
| | Jeremain Lens | 0 | 0 | 0 (0) | 0 (0) | 0 | 0 | 0 |
| | Leonardo Rodrigues Lima | 0 | 0 | 0 (0) | 0 (0) | 0 | 0 | 0 |
| | Mehmet Umut Nayir | 0 | 0 | 0 (0) | 0 (0) | 0 | 0 | 0 |
| | Necip Uysal | 0 | 0 | 0 (0) | 0 (0) | 0 | 0 | 0 |
| | Omar El Kaddouri | 0 | 0 | 0 (0) | 0 (0) | 0 | 0 | 0 |
| | Oğuzhan Özyakup | 0 | 0 | 0 (0) | 0 (0) | 0 | 0 | 0 |
| | Rodrigo Alves Soares | 0 | 0 | 0 (0) | 0 (0) | 0 | 0 | 0 |
| | Stefan Schwab | 0 | 0 | 0 (0) | 0 (0) | 0 | 0 | 0 |
| | Sverrir Ingi Ingason | 0 | 0 | 0 (0) | 0 (0) | 0 | 0 | 0 |
| | Tyler Boyd | 0 | 0 | 0 (0) | 0 (0) | 0 | 0 | 0 |
| | Welinton Souza Silva | 0 | 0 | 0 (0) | 0 (0) | 0 | 0 | 0 |
| | Živko Živković | 0 | 0 | 0 (0) | 0 (0) | 0 | 0 | 0 |
| | Player Name | Clearances | Blocked shots | Interceptions | Tackles | Dribbles past | Penalty committed | Saves | Saves inside box |
| --- | --- | --- | --- | --- | --- | --- | --- | --- | --- |
| | Anderson Esiti | 0 | 0 | 0 | 0 | 0 | 0 | 0 | 0 |
| | Atiba Hutchinson | 0 | 0 | 0 | 0 | 0 | 0 | 0 | 0 |
| | Bernard Mensah | 0 | 0 | 0 | 0 | 0 | 0 | 0 | 0 |
| | Christos Tzolis | 0 | 0 | 0 | 0 | 0 | 0 | 0 | 0 |
| | Chuba Akpom | 0 | 0 | 0 | 0 | 0 | 0 | 0 | 0 |
| | Cyle Larin | 0 | 0 | 0 | 0 | 0 | 0 | 0 | 0 |
| | Dimitris Giannoulis | 0 | 0 | 0 | 0 | 0 | 0 | 0 | 0 |
| | Dimitris Limnios | 0 | 0 | 0 | 0 | 0 | 0 | 0 | 0 |
| | Dimitris Pelkas | 0 | 0 | 0 | 0 | 0 | 0 | 0 | 0 |
| | Domagoj Vida | 0 | 0 | 0 | 0 | 0 | 0 | 0 | 0 |
| | Dorukhan Toköz | 0 | 0 | 0 | 0 | 0 | 0 | 0 | 0 |
| | Ersin Destanoğlu | 0 | 0 | 0 | 0 | 0 | 0 | 0 | 0 |
| | Fabrice N'Sakala | 0 | 0 | 0 | 0 | 0 | 0 | 0 | 0 |
| | Fernando Lopes dos Santos Varela | 0 | 0 | 0 | 0 | 0 | 0 | 0 | 0 |
| | Georges-Kevin N'Koudou Mbida | 0 | 0 | 0 | 0 | 0 | 0 | 0 | 0 |
| | Ioannis Michailidis | 0 | 0 | 0 | 0 | 0 | 0 | 0 | 0 |
| | Jeremain Lens | 0 | 0 | 0 | 0 | 0 | 0 | 0 | 0 |
| | Leonardo Rodrigues Lima | 0 | 0 | 0 | 0 | 0 | 0 | 0 | 0 |
| | Mehmet Umut Nayir | 0 | 0 | 0 | 0 | 0 | 0 | 0 | 0 |
| | Necip Uysal | 0 | 0 | 0 | 0 | 0 | 0 | 0 | 0 |
| | Omar El Kaddouri | 0 | 0 | 0 | 0 | 0 | 0 | 0 | 0 |
| | Oğuzhan Özyakup | 0 | 0 | 0 | 0 | 0 | 0 | 0 | 0 |
| | Rodrigo Alves Soares | 0 | 0 | 0 | 0 | 0 | 0 | 0 | 0 |
| | Stefan Schwab | 0 | 0 | 0 | 0 | 0 | 0 | 0 | 0 |
| | Sverrir Ingi Ingason | 0 | 0 | 0 | 0 | 0 | 0 | 0 | 0 |
| | Tyler Boyd | 0 | 0 | 0 | 0 | 0 | 0 | 0 | 0 |
| | Welinton Souza Silva | 0 | 0 | 0 | 0 | 0 | 0 | 0 | 0 |
| | Živko Živković | 0 | 0 | 0 | 0 | 0 | 0 | 0 | 0 |