İstanbul Başakşehir - Beşiktaş
Last Update 11 Aug 2020, 04:22
İstanbul Başakşehir vs Beşiktaş live stream and TV broadcast
14 Feb 2020, 17:00
İstanbul Başakşehir vs Beşiktaş
Location: İstanbul
Venue: Başakşehir Fatih Terim Stadyumu
Referee: Abdulkadir Bitigen
Live streaming
TV Stations
Live comments
beIN Sport (Tur)
beIN Sport Max (Fra)
Bet.pt
bet365
BetClic.fr
Chance
Fortuna
Fortuna SK
Look Sport
Nordicbet
Sport TV (Por)
SportKlub (BiH)
SportKlub (Cro)
SportKlub (Mac)
SportKlub (Mon)
SportKlub (Ser)
SportKlub (Slo)
STS.pl
Tipsport
Tipsport SK
Unibet FR
Winlinebet
Data will be available at kick off time or sooner
İstanbul Başakşehir vs Beşiktaş Pre-Match Odds
| | İstanbul Başakşehir | Draw | Beşiktaş |
| --- | --- | --- | --- |
| Ladbrokes | 2.10 | 3.40 | 2.90 |
| WilliamHill | 2.15 | 3.50 | 3.10 |
| bwin | 2.15 | 3.40 | 3.20 |
| Bet-At-Home | 2.07 | 3.55 | 3.07 |
| 1xbet | 2.11 | 3.71 | 3.40 |
Statistics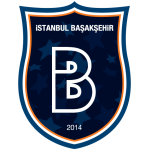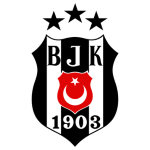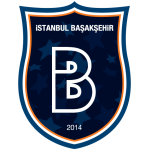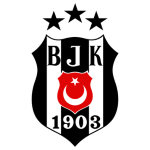 206 (69.13%)
Accurate passes
481 (84.68%)
About İstanbul Başakşehir vs Beşiktaş
The match will kick off at 17:00 on 14 Feb 2020, at Başakşehir Fatih Terim Stadyumu in İstanbul. The referee for this fixture will be Abdulkadir Bitigen and the lineups for both teams will be updated a few hours before the match starts.
In their previous matches, İstanbul Başakşehir won 1 games (Kayserispor) and lost 3 (with Konyaspor, Kasımpaşa, København) while 1 games ended in draws (against LASK Linz). İstanbul Başakşehir managed to score 6 goals and conceded 10 goals (6-10).
Beşiktaş won 4 matches of their last five (against Kasımpaşa, Yeni Malatyaspor, Fenerbahçe, Gençlerbirliği), lost 1 (with Kayserispor) and 0 fixtures ended in draws . The team scored 10 goals while conceding 5 (10-5).
The last direct match between İstanbul Başakşehir and Beşiktaş was played on 14 Feb 20 and was won by İstanbul Başakşehir with 1-0.
İstanbul Başakşehir vs Beşiktaş Prediction
According to the odds, İstanbul Başakşehir is the favourite of this match. A draw in İstanbul Başakşehir - Beşiktaş stands at 3.40.
All live broadcasting information can be found at the top of the page. SportsPlus.Me provides only official streaming through our partner, bet365. If the match is present in their live streaming schedule you will be able to watch it live online.
This match will be live on TV on the following stations: beIN Sport (Tur), beIN Sport Max (Fra), Bet.pt, bet365. The full list of TV stations can be found at the top of the page. Of course, some matches are not televised but you can still follow them online, if live streaming is available.
Read More...
Players
Common / Attack
Passing / Duels
Defence / Goalkeeper
| | Player Name | Goals | Assists | Shots | Shots on goal | Dribbles (succ.) | Penalty won | Hit woodwork | Minutes played | Position |
| --- | --- | --- | --- | --- | --- | --- | --- | --- | --- | --- |
| | Abdoulay Diaby | 0 | 0 | 4 | 2 | 2 (1) | 0 | 0 | 69 | M |
| | Adem Ljajić | 0 | 0 | 0 | 0 | 1 (0) | 0 | 0 | 21 | M |
| | Alexandru Epureanu | 0 | 0 | 0 | 0 | 0 (0) | 0 | 0 | 90 | D |
| | Atiba Hutchinson | 0 | 0 | 1 | 0 | 1 (0) | 0 | 0 | 90 | M |
| | Azubuike Godson Okechukwu | 0 | 0 | 0 | 0 | 1 (1) | 0 | 0 | 18 | M |
| | Berkay Özcan | 0 | 0 | 0 | 0 | 0 (0) | 0 | 0 | 7 | M |
| | Burak Yılmaz | 0 | 0 | 6 | 3 | 1 (0) | 0 | 0 | 81 | A |
| | Caner Erkin | 0 | 0 | 1 | 0 | 0 (0) | 0 | 0 | 90 | D |
| | Carlos dos Santos Rodrigues | 0 | 0 | 0 | 0 | 0 (0) | 0 | 0 | 1 | D |
| | Demba Ba | 1 | 0 | 3 | 1 | 4 (3) | 0 | 0 | 90 | A |
| | Domagoj Vida | 0 | 0 | 1 | 0 | 0 (0) | 0 | 0 | 90 | D |
| | Edin Višća | 0 | 1 | 1 | 1 | 2 (2) | 0 | 0 | 90 | M |
| | Eljero Elia | 0 | 0 | 0 | 0 | 1 (1) | 0 | 0 | 72 | M |
| | Enzo Crivelli | 0 | 0 | 2 | 1 | 2 (1) | 0 | 0 | 90 | A |
| | Fehmi Mert Günok | 0 | 0 | 0 | 0 | 0 (0) | 0 | 0 | 90 | G |
| | Gaël Clichy | 0 | 0 | 0 | 0 | 3 (2) | 0 | 0 | 90 | D |
| | Georges-Kevin N'Koudou Mbida | 0 | 0 | 0 | 0 | 7 (4) | 0 | 0 | 74 | M |
| | Jeremain Lens | 0 | 0 | 1 | 1 | 2 (2) | 0 | 0 | 90 | D |
| | Kevin-Prince Boateng | 0 | 0 | 3 | 0 | 3 (3) | 0 | 0 | 90 | M |
| | Loris Karius | 0 | 0 | 0 | 0 | 0 (0) | 0 | 0 | 90 | G |
| | Mahmut Tekdemir | 0 | 0 | 0 | 0 | 0 (0) | 0 | 0 | 90 | M |
| | Martin Škrtel | 0 | 0 | 0 | 0 | 0 (0) | 0 | 0 | 90 | D |
| | Mehmet Umut Nayir | 0 | 0 | 0 | 0 | 0 (0) | 0 | 0 | 9 | A |
| | Mohamed Naser Elsayed Elneny | 0 | 0 | 2 | 1 | 0 (0) | 0 | 0 | 90 | M |
| | Tyler Boyd | 0 | 0 | 0 | 0 | 0 (0) | 0 | 0 | 16 | A |
| | Uilson de Souza Paula Júnior | 0 | 0 | 0 | 0 | 1 (0) | 0 | 0 | 90 | D |
| | Víctor Ruíz Torre | 0 | 0 | 0 | 0 | 2 (2) | 0 | 0 | 90 | D |
| | İrfan Can Kahveci | 0 | 0 | 0 | 0 | 6 (1) | 0 | 0 | 83 | M |
| | Player Name | Passes | Key passes | Crosses (acc.) | Duels (won) | Dispossessed | Was fouled | Fouls commited |
| --- | --- | --- | --- | --- | --- | --- | --- | --- |
| | Abdoulay Diaby | 30 | 0 | 2 (1) | 0 (0) | 0 | 0 | 1 |
| | Adem Ljajić | 10 | 0 | 0 (0) | 0 (0) | 0 | 0 | 0 |
| | Alexandru Epureanu | 28 | 0 | 0 (0) | 0 (0) | 0 | 1 | 1 |
| | Atiba Hutchinson | 66 | 2 | 0 (0) | 0 (0) | 0 | 2 | 0 |
| | Azubuike Godson Okechukwu | 6 | 0 | 1 (0) | 0 (0) | 0 | 0 | 0 |
| | Berkay Özcan | 0 | 0 | 0 (0) | 0 (0) | 0 | 0 | 0 |
| | Burak Yılmaz | 12 | 3 | 1 (0) | 0 (0) | 0 | 0 | 2 |
| | Caner Erkin | 63 | 2 | 13 (2) | 0 (0) | 0 | 2 | 1 |
| | Carlos dos Santos Rodrigues | 0 | 0 | 0 (0) | 0 (0) | 0 | 0 | 0 |
| | Demba Ba | 24 | 1 | 0 (0) | 0 (0) | 0 | 0 | 1 |
| | Domagoj Vida | 60 | 0 | 1 (0) | 0 (0) | 0 | 1 | 1 |
| | Edin Višća | 31 | 1 | 2 (0) | 0 (0) | 0 | 0 | 2 |
| | Eljero Elia | 15 | 0 | 1 (0) | 0 (0) | 0 | 1 | 0 |
| | Enzo Crivelli | 17 | 1 | 1 (0) | 0 (0) | 0 | 4 | 2 |
| | Fehmi Mert Günok | 37 | 0 | 0 (0) | 0 (0) | 0 | 0 | 0 |
| | Gaël Clichy | 27 | 1 | 2 (1) | 0 (0) | 0 | 1 | 1 |
| | Georges-Kevin N'Koudou Mbida | 37 | 3 | 2 (0) | 0 (0) | 0 | 2 | 0 |
| | Jeremain Lens | 38 | 1 | 8 (4) | 0 (0) | 0 | 2 | 2 |
| | Kevin-Prince Boateng | 35 | 3 | 1 (0) | 0 (0) | 0 | 2 | 1 |
| | Loris Karius | 22 | 0 | 0 (0) | 0 (0) | 0 | 1 | 0 |
| | Mahmut Tekdemir | 31 | 0 | 0 (0) | 0 (0) | 0 | 2 | 4 |
| | Martin Škrtel | 26 | 0 | 0 (0) | 0 (0) | 0 | 0 | 1 |
| | Mehmet Umut Nayir | 3 | 0 | 0 (0) | 0 (0) | 0 | 0 | 0 |
| | Mohamed Naser Elsayed Elneny | 105 | 1 | 1 (0) | 0 (0) | 0 | 0 | 1 |
| | Tyler Boyd | 7 | 0 | 2 (1) | 0 (0) | 0 | 0 | 1 |
| | Uilson de Souza Paula Júnior | 32 | 1 | 2 (2) | 0 (0) | 0 | 1 | 0 |
| | Víctor Ruíz Torre | 80 | 0 | 0 (0) | 0 (0) | 0 | 1 | 1 |
| | İrfan Can Kahveci | 24 | 1 | 0 (0) | 0 (0) | 0 | 0 | 2 |
| | Player Name | Clearances | Blocked shots | Interceptions | Tackles | Dribbles past | Penalty committed | Saves | Saves inside box |
| --- | --- | --- | --- | --- | --- | --- | --- | --- | --- |
| | Abdoulay Diaby | 0 | 0 | 0 | 2 | 0 | 0 | 0 | 0 |
| | Adem Ljajić | 0 | 0 | 0 | 0 | 0 | 0 | 0 | 0 |
| | Alexandru Epureanu | 0 | 2 | 5 | 1 | 0 | 0 | 0 | 0 |
| | Atiba Hutchinson | 0 | 0 | 0 | 4 | 0 | 0 | 0 | 0 |
| | Azubuike Godson Okechukwu | 0 | 0 | 1 | 2 | 0 | 0 | 0 | 0 |
| | Berkay Özcan | 0 | 0 | 0 | 0 | 0 | 0 | 0 | 0 |
| | Burak Yılmaz | 0 | 0 | 0 | 0 | 0 | 0 | 0 | 0 |
| | Caner Erkin | 0 | 0 | 1 | 0 | 0 | 0 | 0 | 0 |
| | Carlos dos Santos Rodrigues | 0 | 0 | 0 | 0 | 0 | 0 | 0 | 0 |
| | Demba Ba | 0 | 0 | 1 | 0 | 0 | 0 | 0 | 0 |
| | Domagoj Vida | 0 | 1 | 3 | 0 | 0 | 0 | 0 | 0 |
| | Edin Višća | 0 | 0 | 1 | 1 | 0 | 0 | 0 | 0 |
| | Eljero Elia | 0 | 0 | 1 | 2 | 0 | 0 | 0 | 0 |
| | Enzo Crivelli | 0 | 0 | 2 | 0 | 0 | 0 | 0 | 0 |
| | Fehmi Mert Günok | 0 | 0 | 0 | 0 | 0 | 0 | 7 | 2 |
| | Gaël Clichy | 0 | 0 | 4 | 3 | 0 | 0 | 0 | 0 |
| | Georges-Kevin N'Koudou Mbida | 0 | 0 | 0 | 1 | 0 | 0 | 0 | 0 |
| | Jeremain Lens | 0 | 0 | 0 | 3 | 0 | 0 | 0 | 0 |
| | Kevin-Prince Boateng | 0 | 0 | 0 | 2 | 0 | 0 | 0 | 0 |
| | Loris Karius | 0 | 0 | 0 | 0 | 0 | 0 | 2 | 2 |
| | Mahmut Tekdemir | 0 | 0 | 2 | 5 | 0 | 0 | 0 | 0 |
| | Martin Škrtel | 0 | 3 | 1 | 3 | 0 | 0 | 0 | 0 |
| | Mehmet Umut Nayir | 0 | 0 | 0 | 0 | 0 | 0 | 0 | 0 |
| | Mohamed Naser Elsayed Elneny | 0 | 0 | 4 | 2 | 0 | 0 | 0 | 0 |
| | Tyler Boyd | 0 | 0 | 2 | 0 | 0 | 0 | 0 | 0 |
| | Uilson de Souza Paula Júnior | 0 | 0 | 5 | 6 | 0 | 0 | 0 | 0 |
| | Víctor Ruíz Torre | 0 | 0 | 1 | 1 | 0 | 0 | 0 | 0 |
| | İrfan Can Kahveci | 0 | 0 | 0 | 1 | 0 | 0 | 0 | 0 |