Osijek - Basel
Last Update 22 Oct 2020, 07:21
Osijek vs Basel live stream and TV broadcast
17 Sep 2020, 18:45
Osijek vs Basel
Location: Osijek
Venue: Stadion Gradski vrt
Referee: José Luis Munuera Montero
Live streaming
TV Stations
Live comments
Data will be available at kick off time or sooner
Data will be available at kick off time or sooner
Osijek vs Basel Pre-Match Odds
| | Osijek | Draw | Basel |
| --- | --- | --- | --- |
| bwin | 2.80 | 3.40 | 2.25 |
| 1xbet | 3.10 | 3.87 | 2.22 |
| Bet-At-Home | 2.85 | 3.35 | 2.18 |
| Ladbrokes | 3.10 | 3.40 | 2.25 |
Statistics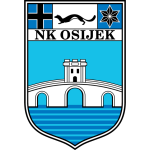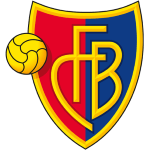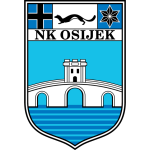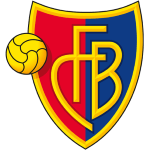 About Osijek vs Basel
The match will kick off at 18:45 on 17 Sep 2020, at Stadion Gradski vrt in Osijek. The referee for this fixture will be José Luis Munuera Montero and the lineups for both teams will be updated a few hours before the match starts.
In their previous matches, Osijek won 4 games (Rijeka, Varaždin, Gorica, Šibenik) and lost 0 while 1 games ended in draws (against Lokomotiva Zagreb). Osijek managed to score 8 goals and conceded 1 goals (8-1).
Basel won 2 matches of their last five (against Anorthosis, Luzern), lost 2 (with Servette, CSKA Sofia) and 1 fixtures ended in draws (against Vaduz). The team scored 9 goals while conceding 10 (9-10).
The last direct match between Osijek and Basel was played on 17 Sep 20 and was won by Basel with 1-2.
Osijek vs Basel Prediction
According to the odds, Basel is the favourite of this match. A draw in Osijek - Basel stands at 3.40.
All live broadcasting information can be found at the top of the page. SportsPlus.Me provides only official streaming through our partner, bet365. If the match is present in their live streaming schedule you will be able to watch it live online.
Read More...
Players
Common / Attack
Passing / Duels
Defence / Goalkeeper
| | Player Name | Goals | Assists | Shots | Shots on goal | Dribbles (succ.) | Penalty won | Hit woodwork | Minutes played | Position |
| --- | --- | --- | --- | --- | --- | --- | --- | --- | --- | --- |
| | Afimico Pululu | 0 | 1 | 0 | 0 | 0 (0) | 0 | 0 | 70 | M |
| | Alen Grgić | 0 | 0 | 0 | 0 | 0 (0) | 0 | 0 | 9 | D |
| | Ante Erceg | 0 | 0 | 0 | 0 | 0 (0) | 0 | 0 | 90 | A |
| | Ante Majstorović | 1 | 0 | 0 | 0 | 0 (0) | 0 | 0 | 90 | D |
| | Arthur Mendonça Cabral | 1 | 0 | 0 | 0 | 0 (0) | 0 | 0 | 63 | A |
| | Eray Ervin Cömert | 0 | 0 | 0 | 0 | 0 (0) | 0 | 0 | 90 | D |
| | Eros Grezda | 0 | 0 | 0 | 0 | 0 (0) | 0 | 0 | 64 | A |
| | Fabian Frei | 0 | 0 | 0 | 0 | 0 (0) | 0 | 0 | 90 | M |
| | Igor Silva de Almeida | 0 | 0 | 0 | 0 | 0 (0) | 0 | 0 | 90 | D |
| | Ivica Ivušić | 0 | 0 | 0 | 0 | 0 (0) | 0 | 0 | 90 | G |
| | Jasper van der Werff | 0 | 0 | 0 | 0 | 0 (0) | 0 | 0 | 5 | D |
| | Julian Vonmoos | 0 | 0 | 0 | 0 | 0 (0) | 0 | 0 | 20 | A |
| | Kemal Ademi | 0 | 0 | 0 | 0 | 0 (0) | 0 | 0 | 27 | A |
| | László Kleinheisler | 0 | 0 | 0 | 0 | 0 (0) | 0 | 0 | 76 | M |
| | Marin Pilj | 0 | 1 | 0 | 0 | 0 (0) | 0 | 0 | 14 | A |
| | Mihael Žaper | 0 | 0 | 0 | 0 | 0 (0) | 0 | 0 | 90 | M |
| | Mile Škorić | 0 | 0 | 0 | 0 | 0 (0) | 0 | 0 | 90 | D |
| | Omar Federico Alderete Fernández | 0 | 0 | 0 | 0 | 0 (0) | 0 | 0 | 90 | D |
| | Petar Bočkaj | 0 | 0 | 0 | 0 | 0 (0) | 0 | 0 | 81 | M |
| | Ramón Nazareno Mierez | 0 | 0 | 0 | 0 | 0 (0) | 0 | 0 | 26 | A |
| | Ricky van Wolfswinkel | 0 | 0 | 0 | 0 | 0 (0) | 0 | 0 | 90 | A |
| | Samuele Campo | 0 | 0 | 0 | 0 | 0 (0) | 0 | 0 | 85 | M |
| | Silvan Widmer | 0 | 0 | 0 | 0 | 0 (0) | 0 | 0 | 90 | D |
| | Talys Alves Pereira Oliveira | 0 | 0 | 0 | 0 | 0 (0) | 0 | 0 | 90 | D |
| | Valentin Stocker | 1 | 1 | 0 | 0 | 0 (0) | 0 | 0 | 90 | M |
| | Vedran Jugović | 0 | 0 | 0 | 0 | 0 (0) | 0 | 0 | 90 | M |
| | Đorđe Nikolić | 0 | 0 | 0 | 0 | 0 (0) | 0 | 0 | 90 | G |
| | Player Name | Passes | Key passes | Crosses (acc.) | Duels (won) | Dispossessed | Was fouled | Fouls commited |
| --- | --- | --- | --- | --- | --- | --- | --- | --- |
| | Afimico Pululu | 0 | 0 | 0 (0) | 0 (0) | 0 | 0 | 0 |
| | Alen Grgić | 0 | 0 | 0 (0) | 0 (0) | 0 | 0 | 0 |
| | Ante Erceg | 0 | 0 | 0 (0) | 0 (0) | 0 | 0 | 0 |
| | Ante Majstorović | 0 | 0 | 0 (0) | 0 (0) | 0 | 0 | 0 |
| | Arthur Mendonça Cabral | 0 | 0 | 0 (0) | 0 (0) | 0 | 0 | 0 |
| | Eray Ervin Cömert | 0 | 0 | 0 (0) | 0 (0) | 0 | 0 | 0 |
| | Eros Grezda | 0 | 0 | 0 (0) | 0 (0) | 0 | 0 | 0 |
| | Fabian Frei | 0 | 0 | 0 (0) | 0 (0) | 0 | 0 | 0 |
| | Igor Silva de Almeida | 0 | 0 | 0 (0) | 0 (0) | 0 | 0 | 0 |
| | Ivica Ivušić | 0 | 0 | 0 (0) | 0 (0) | 0 | 0 | 0 |
| | Jasper van der Werff | 0 | 0 | 0 (0) | 0 (0) | 0 | 0 | 0 |
| | Julian Vonmoos | 0 | 0 | 0 (0) | 0 (0) | 0 | 0 | 0 |
| | Kemal Ademi | 0 | 0 | 0 (0) | 0 (0) | 0 | 0 | 0 |
| | László Kleinheisler | 0 | 0 | 0 (0) | 0 (0) | 0 | 0 | 0 |
| | Marin Pilj | 0 | 0 | 0 (0) | 0 (0) | 0 | 0 | 0 |
| | Mihael Žaper | 0 | 0 | 0 (0) | 0 (0) | 0 | 0 | 0 |
| | Mile Škorić | 0 | 0 | 0 (0) | 0 (0) | 0 | 0 | 0 |
| | Omar Federico Alderete Fernández | 0 | 0 | 0 (0) | 0 (0) | 0 | 0 | 0 |
| | Petar Bočkaj | 0 | 0 | 0 (0) | 0 (0) | 0 | 0 | 0 |
| | Ramón Nazareno Mierez | 0 | 0 | 0 (0) | 0 (0) | 0 | 0 | 0 |
| | Ricky van Wolfswinkel | 0 | 0 | 0 (0) | 0 (0) | 0 | 0 | 0 |
| | Samuele Campo | 0 | 0 | 0 (0) | 0 (0) | 0 | 0 | 0 |
| | Silvan Widmer | 0 | 0 | 0 (0) | 0 (0) | 0 | 0 | 0 |
| | Talys Alves Pereira Oliveira | 0 | 0 | 0 (0) | 0 (0) | 0 | 0 | 0 |
| | Valentin Stocker | 0 | 0 | 0 (0) | 0 (0) | 0 | 0 | 0 |
| | Vedran Jugović | 0 | 0 | 0 (0) | 0 (0) | 0 | 0 | 0 |
| | Đorđe Nikolić | 0 | 0 | 0 (0) | 0 (0) | 0 | 0 | 0 |
| | Player Name | Clearances | Blocked shots | Interceptions | Tackles | Dribbles past | Penalty committed | Saves | Saves inside box |
| --- | --- | --- | --- | --- | --- | --- | --- | --- | --- |
| | Afimico Pululu | 0 | 0 | 0 | 0 | 0 | 0 | 0 | 0 |
| | Alen Grgić | 0 | 0 | 0 | 0 | 0 | 0 | 0 | 0 |
| | Ante Erceg | 0 | 0 | 0 | 0 | 0 | 0 | 0 | 0 |
| | Ante Majstorović | 0 | 0 | 0 | 0 | 0 | 0 | 0 | 0 |
| | Arthur Mendonça Cabral | 0 | 0 | 0 | 0 | 0 | 0 | 0 | 0 |
| | Eray Ervin Cömert | 0 | 0 | 0 | 0 | 0 | 0 | 0 | 0 |
| | Eros Grezda | 0 | 0 | 0 | 0 | 0 | 0 | 0 | 0 |
| | Fabian Frei | 0 | 0 | 0 | 0 | 0 | 0 | 0 | 0 |
| | Igor Silva de Almeida | 0 | 0 | 0 | 0 | 0 | 0 | 0 | 0 |
| | Ivica Ivušić | 0 | 0 | 0 | 0 | 0 | 0 | 0 | 0 |
| | Jasper van der Werff | 0 | 0 | 0 | 0 | 0 | 0 | 0 | 0 |
| | Julian Vonmoos | 0 | 0 | 0 | 0 | 0 | 0 | 0 | 0 |
| | Kemal Ademi | 0 | 0 | 0 | 0 | 0 | 0 | 0 | 0 |
| | László Kleinheisler | 0 | 0 | 0 | 0 | 0 | 0 | 0 | 0 |
| | Marin Pilj | 0 | 0 | 0 | 0 | 0 | 0 | 0 | 0 |
| | Mihael Žaper | 0 | 0 | 0 | 0 | 0 | 0 | 0 | 0 |
| | Mile Škorić | 0 | 0 | 0 | 0 | 0 | 0 | 0 | 0 |
| | Omar Federico Alderete Fernández | 0 | 0 | 0 | 0 | 0 | 0 | 0 | 0 |
| | Petar Bočkaj | 0 | 0 | 0 | 0 | 0 | 0 | 0 | 0 |
| | Ramón Nazareno Mierez | 0 | 0 | 0 | 0 | 0 | 0 | 0 | 0 |
| | Ricky van Wolfswinkel | 0 | 0 | 0 | 0 | 0 | 0 | 0 | 0 |
| | Samuele Campo | 0 | 0 | 0 | 0 | 0 | 0 | 0 | 0 |
| | Silvan Widmer | 0 | 0 | 0 | 0 | 0 | 0 | 0 | 0 |
| | Talys Alves Pereira Oliveira | 0 | 0 | 0 | 0 | 0 | 0 | 0 | 0 |
| | Valentin Stocker | 0 | 0 | 0 | 0 | 0 | 0 | 0 | 0 |
| | Vedran Jugović | 0 | 0 | 0 | 0 | 0 | 0 | 0 | 0 |
| | Đorđe Nikolić | 0 | 0 | 0 | 0 | 0 | 0 | 0 | 0 |