St Josephs FC - B36
Last Update 19 Oct 2020, 09:50
St Josephs FC vs B36 live stream and TV broadcast
20 Aug 2020, 15:30
St Josephs FC vs B36
Location: Gibraltar
Venue: Victoria Stadium
Referee: Jasmin Šabotić
Live streaming
TV Stations
Live comments
bet365
BetClic.fr
Chance
Fortuna
Fortuna PL
Fortuna SK
STS.pl
Tipsport
Tipsport SK
Winlinebet
Data will be available at kick off time or sooner
St Josephs FC vs B36 Pre-Match Odds
| | St Josephs FC | Draw | B36 |
| --- | --- | --- | --- |
| Bet-At-Home | 3.30 | 3.50 | 1.92 |
| 1xbet | 3.95 | 3.58 | 2.01 |
| bwin | 3.30 | 3.40 | 1.95 |
| WilliamHill | 3.50 | 3.40 | 1.91 |
| Ladbrokes | 3.50 | 3.40 | 1.85 |
Statistics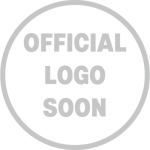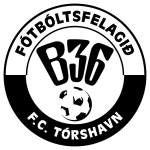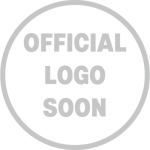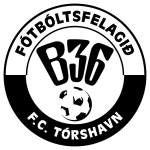 St Josephs FC and B36 Matches
Head to head
St Josephs FC
B36
About St Josephs FC vs B36
The match will kick off at 15:30 on 20 Aug 2020, at Victoria Stadium in Gibraltar. The referee for this fixture will be Jasmin Šabotić and the lineups for both teams will be updated a few hours before the match starts.
In their previous matches, St Josephs FC won 1 games (Prishtina) and lost 2 (with RangersRangers) while 1 games ended in draws (against Prishtina). St Josephs FC managed to score 3 goals and conceded 11 goals (3-11).
B36 won 2 matches of their last five (against Levadia, The New Saints), lost 3 (with Crusaders, Crusaders, CSKA Sofia) and 0 fixtures ended in draws . The team scored 9 goals while conceding 13 (9-13).
The last direct match between St Josephs FC and B36 was played on 20 Aug 20 and was won by B36 with 1-2.
St Josephs FC vs B36 Prediction
According to the odds, B36 is the favourite of this match. A draw in St Josephs FC - B36 stands at 3.50.
All live broadcasting information can be found at the top of the page. SportsPlus.Me provides only official streaming through our partner, bet365. If the match is present in their live streaming schedule you will be able to watch it live online.
This match will be live on TV on the following stations: bet365, BetClic.fr, Chance, Fortuna. The full list of TV stations can be found at the top of the page. Of course, some matches are not televised but you can still follow them online, if live streaming is available.
Read More...
Players
Common / Attack
Passing / Duels
Defence / Goalkeeper
| | Player Name | Goals | Assists | Shots | Shots on goal | Dribbles (succ.) | Penalty won | Hit woodwork | Minutes played | Position |
| --- | --- | --- | --- | --- | --- | --- | --- | --- | --- | --- |
| | Alain Pons | 0 | 0 | 0 | 0 | 0 (0) | 0 | 0 | 87 | D |
| | Alex Mellemgaard | 1 | 0 | 0 | 0 | 0 (0) | 1 | 0 | 79 | D |
| | Andrias Høgnason Eriksen | 0 | 0 | 0 | 0 | 0 (0) | 0 | 0 | 90 | M |
| | Aymen Mouelhi | 0 | 0 | 0 | 0 | 0 (0) | 0 | 0 | 3 | D |
| | Barour Olsen | 0 | 0 | 0 | 0 | 0 (0) | 0 | 0 | 90 | A |
| | Benjamin Heinesen | 0 | 0 | 0 | 0 | 0 (0) | 0 | 0 | 29 | M |
| | Bjarni Petersen | 0 | 0 | 0 | 0 | 0 (0) | 0 | 0 | 61 | D |
| | Cristian Pecci Macías | 0 | 0 | 0 | 0 | 0 (0) | 0 | 0 | 90 | M |
| | Domingo Jesús Ferrer López | 0 | 0 | 0 | 0 | 0 (0) | 0 | 0 | 61 | M |
| | Eli Falkvard Nielsen | 0 | 0 | 0 | 0 | 0 (0) | 0 | 0 | 90 | M |
| | Erling Dávidsson Jacobsen | 0 | 0 | 0 | 0 | 0 (0) | 0 | 0 | 11 | D |
| | Ezequiel Rojas Piñer | 0 | 0 | 0 | 0 | 0 (0) | 0 | 0 | 90 | M |
| | Federico Martín Villar | 0 | 0 | 0 | 0 | 0 (0) | 0 | 0 | 90 | D |
| | Francisco Javier Mateo Vera | 0 | 0 | 0 | 0 | 0 (0) | 0 | 0 | 90 | G |
| | Juan Francisco García Peña | 0 | 0 | 0 | 0 | 0 (0) | 0 | 0 | 90 | A |
| | Juan Manuel González Pérez | 0 | 0 | 0 | 0 | 0 (0) | 0 | 0 | 90 | M |
| | Magnus Holm Jacobsen | 0 | 0 | 0 | 0 | 0 (0) | 0 | 0 | 85 | M |
| | Mariano González Maroto | 0 | 1 | 0 | 0 | 0 (0) | 0 | 0 | 90 | M |
| | Michal Przybylski | 1 | 0 | 0 | 0 | 0 (0) | 0 | 0 | 90 | M |
| | Ryan Casciaro | 0 | 0 | 0 | 0 | 0 (0) | 0 | 0 | 77 | M |
| | Rói Mørk Hentze | 0 | 0 | 0 | 0 | 0 (0) | 0 | 0 | 90 | G |
| | Salvador Manuel Alegre Delgado | 1 | 0 | 0 | 0 | 0 (0) | 0 | 0 | 90 | A |
| | Sebastian Pingel | 0 | 0 | 0 | 0 | 0 (0) | 0 | 0 | 90 | A |
| | Sonni Ragnar Nattestad | 0 | 0 | 0 | 0 | 0 (0) | 0 | 0 | 90 | D |
| | Stefan Radosavlevic | 0 | 0 | 0 | 0 | 0 (0) | 0 | 0 | 5 | M |
| | Árni Frederiksberg | 0 | 0 | 0 | 0 | 0 (0) | 0 | 0 | 90 | M |
| | Player Name | Passes | Key passes | Crosses (acc.) | Duels (won) | Dispossessed | Was fouled | Fouls commited |
| --- | --- | --- | --- | --- | --- | --- | --- | --- |
| | Alain Pons | 0 | 0 | 0 (0) | 0 (0) | 0 | 0 | 0 |
| | Alex Mellemgaard | 0 | 0 | 0 (0) | 0 (0) | 0 | 0 | 0 |
| | Andrias Høgnason Eriksen | 0 | 0 | 0 (0) | 0 (0) | 0 | 0 | 0 |
| | Aymen Mouelhi | 0 | 0 | 0 (0) | 0 (0) | 0 | 0 | 0 |
| | Barour Olsen | 0 | 0 | 0 (0) | 0 (0) | 0 | 0 | 0 |
| | Benjamin Heinesen | 0 | 0 | 0 (0) | 0 (0) | 0 | 0 | 0 |
| | Bjarni Petersen | 0 | 0 | 0 (0) | 0 (0) | 0 | 0 | 0 |
| | Cristian Pecci Macías | 0 | 0 | 0 (0) | 0 (0) | 0 | 0 | 0 |
| | Domingo Jesús Ferrer López | 0 | 0 | 0 (0) | 0 (0) | 0 | 0 | 0 |
| | Eli Falkvard Nielsen | 0 | 0 | 0 (0) | 0 (0) | 0 | 0 | 0 |
| | Erling Dávidsson Jacobsen | 0 | 0 | 0 (0) | 0 (0) | 0 | 0 | 0 |
| | Ezequiel Rojas Piñer | 0 | 0 | 0 (0) | 0 (0) | 0 | 0 | 0 |
| | Federico Martín Villar | 0 | 0 | 0 (0) | 0 (0) | 0 | 0 | 0 |
| | Francisco Javier Mateo Vera | 0 | 0 | 0 (0) | 0 (0) | 0 | 0 | 0 |
| | Juan Francisco García Peña | 0 | 0 | 0 (0) | 0 (0) | 0 | 0 | 0 |
| | Juan Manuel González Pérez | 0 | 0 | 0 (0) | 0 (0) | 0 | 0 | 0 |
| | Magnus Holm Jacobsen | 0 | 0 | 0 (0) | 0 (0) | 0 | 0 | 0 |
| | Mariano González Maroto | 0 | 0 | 0 (0) | 0 (0) | 0 | 0 | 0 |
| | Michal Przybylski | 0 | 0 | 0 (0) | 0 (0) | 0 | 0 | 0 |
| | Ryan Casciaro | 0 | 0 | 0 (0) | 0 (0) | 0 | 0 | 0 |
| | Rói Mørk Hentze | 0 | 0 | 0 (0) | 0 (0) | 0 | 0 | 0 |
| | Salvador Manuel Alegre Delgado | 0 | 0 | 0 (0) | 0 (0) | 0 | 0 | 0 |
| | Sebastian Pingel | 0 | 0 | 0 (0) | 0 (0) | 0 | 0 | 0 |
| | Sonni Ragnar Nattestad | 0 | 0 | 0 (0) | 0 (0) | 0 | 0 | 0 |
| | Stefan Radosavlevic | 0 | 0 | 0 (0) | 0 (0) | 0 | 0 | 0 |
| | Árni Frederiksberg | 0 | 0 | 0 (0) | 0 (0) | 0 | 0 | 0 |
| | Player Name | Clearances | Blocked shots | Interceptions | Tackles | Dribbles past | Penalty committed | Saves | Saves inside box |
| --- | --- | --- | --- | --- | --- | --- | --- | --- | --- |
| | Alain Pons | 0 | 0 | 0 | 0 | 0 | 0 | 0 | 0 |
| | Alex Mellemgaard | 0 | 0 | 0 | 0 | 0 | 0 | 0 | 0 |
| | Andrias Høgnason Eriksen | 0 | 0 | 0 | 0 | 0 | 0 | 0 | 0 |
| | Aymen Mouelhi | 0 | 0 | 0 | 0 | 0 | 0 | 0 | 0 |
| | Barour Olsen | 0 | 0 | 0 | 0 | 0 | 0 | 0 | 0 |
| | Benjamin Heinesen | 0 | 0 | 0 | 0 | 0 | 0 | 0 | 0 |
| | Bjarni Petersen | 0 | 0 | 0 | 0 | 0 | 0 | 0 | 0 |
| | Cristian Pecci Macías | 0 | 0 | 0 | 0 | 0 | 0 | 0 | 0 |
| | Domingo Jesús Ferrer López | 0 | 0 | 0 | 0 | 0 | 0 | 0 | 0 |
| | Eli Falkvard Nielsen | 0 | 0 | 0 | 0 | 0 | 0 | 0 | 0 |
| | Erling Dávidsson Jacobsen | 0 | 0 | 0 | 0 | 0 | 0 | 0 | 0 |
| | Ezequiel Rojas Piñer | 0 | 0 | 0 | 0 | 0 | 0 | 0 | 0 |
| | Federico Martín Villar | 0 | 0 | 0 | 0 | 0 | 0 | 0 | 0 |
| | Francisco Javier Mateo Vera | 0 | 0 | 0 | 0 | 0 | 0 | 0 | 0 |
| | Juan Francisco García Peña | 0 | 0 | 0 | 0 | 0 | 0 | 0 | 0 |
| | Juan Manuel González Pérez | 0 | 0 | 0 | 0 | 0 | 0 | 0 | 0 |
| | Magnus Holm Jacobsen | 0 | 0 | 0 | 0 | 0 | 0 | 0 | 0 |
| | Mariano González Maroto | 0 | 0 | 0 | 0 | 0 | 0 | 0 | 0 |
| | Michal Przybylski | 0 | 0 | 0 | 0 | 0 | 0 | 0 | 0 |
| | Ryan Casciaro | 0 | 0 | 0 | 0 | 0 | 0 | 0 | 0 |
| | Rói Mørk Hentze | 0 | 0 | 0 | 0 | 0 | 0 | 0 | 0 |
| | Salvador Manuel Alegre Delgado | 0 | 0 | 0 | 0 | 0 | 0 | 0 | 0 |
| | Sebastian Pingel | 0 | 0 | 0 | 0 | 0 | 0 | 0 | 0 |
| | Sonni Ragnar Nattestad | 0 | 0 | 0 | 0 | 0 | 0 | 0 | 0 |
| | Stefan Radosavlevic | 0 | 0 | 0 | 0 | 0 | 0 | 0 | 0 |
| | Árni Frederiksberg | 0 | 0 | 0 | 0 | 0 | 0 | 0 | 0 |