Apollon - Saburtalo
Last Update 21 Oct 2020, 11:22
Apollon vs Saburtalo live stream and TV broadcast
27 Aug 2020, 16:00
Apollon vs Saburtalo
Location: TBA
Venue: TBA
Referee: Adrien Jaccottet
Live streaming
TV Stations
Live comments
bet365
BetClic.fr
Chance
Fortuna
Fortuna PL
Fortuna SK
Nordicbet
STS.pl
Tipsport
Tipsport SK
Winlinebet
Wplay
Data will be available at kick off time or sooner
Apollon vs Saburtalo Pre-Match Odds
| | Apollon | Draw | Saburtalo |
| --- | --- | --- | --- |
| 1xbet | 1.52 | 4.41 | 6.82 |
| WilliamHill | 1.44 | 4.20 | 6.00 |
| bwin | 1.40 | 4.33 | 6.25 |
| Ladbrokes | 1.53 | 4.25 | 6.00 |
Statistics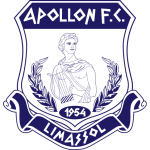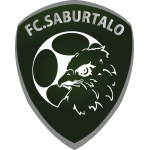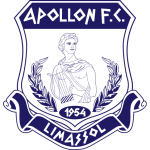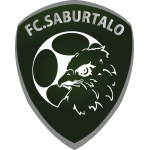 About Apollon vs Saburtalo
The match will kick off at 16:00 on 27 Aug 2020, at TBA in TBA. The referee for this fixture will be Adrien Jaccottet and the lineups for both teams will be updated a few hours before the match starts.
In their previous matches, Apollon won 3 games (Ethnikos Achna, Olympiakos, Nea Salamis) and lost 1 (with Lech Poznań) while 1 games ended in draws (against Omonia Nicosia). Apollon managed to score 6 goals and conceded 6 goals (6-6).
Saburtalo won 1 matches of their last five (against Ararat-Armenia), lost 4 (with Sheriff, Dinamo Zagreb, Dinamo Zagreb, Ararat-Armenia) and 0 fixtures ended in draws . The team scored 3 goals while conceding 11 (3-11).
The last direct match between Apollon and Saburtalo was played on 27 Aug 20 and was won by Apollon with 5-1.
Apollon vs Saburtalo Prediction
According to the odds, Apollon is the favourite of this match. A draw in Apollon - Saburtalo stands at 4.41.
All live broadcasting information can be found at the top of the page. SportsPlus.Me provides only official streaming through our partner, bet365. If the match is present in their live streaming schedule you will be able to watch it live online.
This match will be live on TV on the following stations: bet365, BetClic.fr, Chance, Fortuna. The full list of TV stations can be found at the top of the page. Of course, some matches are not televised but you can still follow them online, if live streaming is available.
Read More...
Players
Common / Attack
Passing / Duels
Defence / Goalkeeper
| | Player Name | Goals | Assists | Shots | Shots on goal | Dribbles (succ.) | Penalty won | Hit woodwork | Minutes played | Position |
| --- | --- | --- | --- | --- | --- | --- | --- | --- | --- | --- |
| | Alwyn Luheni Tera | 0 | 0 | 0 | 0 | 0 (0) | 0 | 0 | 66 | M |
| | Anri Tchitchinadze | 0 | 0 | 0 | 0 | 0 (0) | 0 | 0 | 24 | D |
| | Attila Szalai | 0 | 1 | 0 | 0 | 0 (0) | 0 | 0 | 90 | D |
| | Bagaliy Dabo | 3 | 0 | 0 | 0 | 0 (0) | 0 | 0 | 90 | A |
| | Beka Kavtaradze | 0 | 0 | 0 | 0 | 0 (0) | 0 | 0 | 90 | A |
| | Diego Aguirre Parra | 0 | 0 | 0 | 0 | 0 (0) | 0 | 0 | 26 | M |
| | Esteban Fernando Sachetti | 0 | 0 | 0 | 0 | 0 (0) | 0 | 0 | 90 | M |
| | Florentin Matei | 0 | 1 | 0 | 0 | 0 (0) | 0 | 0 | 75 | M |
| | Gagi Margvelashvili | 0 | 0 | 0 | 0 | 0 (0) | 0 | 0 | 90 | D |
| | Giannis Gianniotas | 1 | 0 | 0 | 0 | 0 (0) | 0 | 0 | 90 | A |
| | Giorgi Gocholeishvili | 0 | 0 | 0 | 0 | 0 (0) | 0 | 0 | 12 | A |
| | Giorgi Guliashvili | 1 | 0 | 0 | 0 | 0 (0) | 0 | 0 | 27 | A |
| | Héctor Yuste Cantón | 0 | 0 | 0 | 0 | 0 (0) | 0 | 0 | 90 | D |
| | Ioannis Pittas | 0 | 1 | 0 | 0 | 0 (0) | 0 | 0 | 90 | A |
| | Iuri Tabatadze | 0 | 0 | 0 | 0 | 0 (0) | 0 | 0 | 90 | M |
| | Jeroen Lombe Lumu | 0 | 0 | 0 | 0 | 0 (0) | 0 | 0 | 63 | A |
| | Joel Mall | 0 | 0 | 0 | 0 | 0 (0) | 0 | 0 | 90 | G |
| | Lazare Kupatadze | 0 | 0 | 0 | 0 | 0 (0) | 0 | 0 | 90 | G |
| | Levan Kakubava | 0 | 0 | 0 | 0 | 0 (0) | 0 | 0 | 90 | M |
| | Nicolas Diguiny | 1 | 1 | 0 | 0 | 0 (0) | 0 | 0 | 64 | A |
| | Nikoloz Mali | 0 | 0 | 0 | 0 | 0 (0) | 0 | 0 | 90 | D |
| | Olivier Junior Boumal | 0 | 0 | 0 | 0 | 0 (0) | 0 | 0 | 78 | M |
| | Petros Psychas | 0 | 0 | 0 | 0 | 0 (0) | 0 | 0 | 15 | A |
| | Sandro Altunashvili | 0 | 0 | 0 | 0 | 0 (0) | 0 | 0 | 90 | M |
| | Saša Marković | 0 | 1 | 0 | 0 | 0 (0) | 0 | 0 | 26 | M |
| | Tedore Grigalashvili | 0 | 0 | 0 | 0 | 0 (0) | 0 | 0 | 90 | D |
| | Valentin Roberge | 0 | 0 | 0 | 0 | 0 (0) | 0 | 0 | 90 | D |
| | Đorđe Denić | 0 | 0 | 0 | 0 | 0 (0) | 0 | 0 | 64 | M |
| | Player Name | Passes | Key passes | Crosses (acc.) | Duels (won) | Dispossessed | Was fouled | Fouls commited |
| --- | --- | --- | --- | --- | --- | --- | --- | --- |
| | Alwyn Luheni Tera | 0 | 0 | 0 (0) | 0 (0) | 0 | 0 | 0 |
| | Anri Tchitchinadze | 0 | 0 | 0 (0) | 0 (0) | 0 | 0 | 0 |
| | Attila Szalai | 0 | 0 | 0 (0) | 0 (0) | 0 | 0 | 0 |
| | Bagaliy Dabo | 0 | 0 | 0 (0) | 0 (0) | 0 | 0 | 0 |
| | Beka Kavtaradze | 0 | 0 | 0 (0) | 0 (0) | 0 | 0 | 0 |
| | Diego Aguirre Parra | 0 | 0 | 0 (0) | 0 (0) | 0 | 0 | 0 |
| | Esteban Fernando Sachetti | 0 | 0 | 0 (0) | 0 (0) | 0 | 0 | 0 |
| | Florentin Matei | 0 | 0 | 0 (0) | 0 (0) | 0 | 0 | 0 |
| | Gagi Margvelashvili | 0 | 0 | 0 (0) | 0 (0) | 0 | 0 | 0 |
| | Giannis Gianniotas | 0 | 0 | 0 (0) | 0 (0) | 0 | 0 | 0 |
| | Giorgi Gocholeishvili | 0 | 0 | 0 (0) | 0 (0) | 0 | 0 | 0 |
| | Giorgi Guliashvili | 0 | 0 | 0 (0) | 0 (0) | 0 | 0 | 0 |
| | Héctor Yuste Cantón | 0 | 0 | 0 (0) | 0 (0) | 0 | 0 | 0 |
| | Ioannis Pittas | 0 | 0 | 0 (0) | 0 (0) | 0 | 0 | 0 |
| | Iuri Tabatadze | 0 | 0 | 0 (0) | 0 (0) | 0 | 0 | 0 |
| | Jeroen Lombe Lumu | 0 | 0 | 0 (0) | 0 (0) | 0 | 0 | 0 |
| | Joel Mall | 0 | 0 | 0 (0) | 0 (0) | 0 | 0 | 0 |
| | Lazare Kupatadze | 0 | 0 | 0 (0) | 0 (0) | 0 | 0 | 0 |
| | Levan Kakubava | 0 | 0 | 0 (0) | 0 (0) | 0 | 0 | 0 |
| | Nicolas Diguiny | 0 | 0 | 0 (0) | 0 (0) | 0 | 0 | 0 |
| | Nikoloz Mali | 0 | 0 | 0 (0) | 0 (0) | 0 | 0 | 0 |
| | Olivier Junior Boumal | 0 | 0 | 0 (0) | 0 (0) | 0 | 0 | 0 |
| | Petros Psychas | 0 | 0 | 0 (0) | 0 (0) | 0 | 0 | 0 |
| | Sandro Altunashvili | 0 | 0 | 0 (0) | 0 (0) | 0 | 0 | 0 |
| | Saša Marković | 0 | 0 | 0 (0) | 0 (0) | 0 | 0 | 0 |
| | Tedore Grigalashvili | 0 | 0 | 0 (0) | 0 (0) | 0 | 0 | 0 |
| | Valentin Roberge | 0 | 0 | 0 (0) | 0 (0) | 0 | 0 | 0 |
| | Đorđe Denić | 0 | 0 | 0 (0) | 0 (0) | 0 | 0 | 0 |
| | Player Name | Clearances | Blocked shots | Interceptions | Tackles | Dribbles past | Penalty committed | Saves | Saves inside box |
| --- | --- | --- | --- | --- | --- | --- | --- | --- | --- |
| | Alwyn Luheni Tera | 0 | 0 | 0 | 0 | 0 | 0 | 0 | 0 |
| | Anri Tchitchinadze | 0 | 0 | 0 | 0 | 0 | 0 | 0 | 0 |
| | Attila Szalai | 0 | 0 | 0 | 0 | 0 | 0 | 0 | 0 |
| | Bagaliy Dabo | 0 | 0 | 0 | 0 | 0 | 0 | 0 | 0 |
| | Beka Kavtaradze | 0 | 0 | 0 | 0 | 0 | 0 | 0 | 0 |
| | Diego Aguirre Parra | 0 | 0 | 0 | 0 | 0 | 0 | 0 | 0 |
| | Esteban Fernando Sachetti | 0 | 0 | 0 | 0 | 0 | 0 | 0 | 0 |
| | Florentin Matei | 0 | 0 | 0 | 0 | 0 | 0 | 0 | 0 |
| | Gagi Margvelashvili | 0 | 0 | 0 | 0 | 0 | 0 | 0 | 0 |
| | Giannis Gianniotas | 0 | 0 | 0 | 0 | 0 | 0 | 0 | 0 |
| | Giorgi Gocholeishvili | 0 | 0 | 0 | 0 | 0 | 0 | 0 | 0 |
| | Giorgi Guliashvili | 0 | 0 | 0 | 0 | 0 | 0 | 0 | 0 |
| | Héctor Yuste Cantón | 0 | 0 | 0 | 0 | 0 | 0 | 0 | 0 |
| | Ioannis Pittas | 0 | 0 | 0 | 0 | 0 | 0 | 0 | 0 |
| | Iuri Tabatadze | 0 | 0 | 0 | 0 | 0 | 0 | 0 | 0 |
| | Jeroen Lombe Lumu | 0 | 0 | 0 | 0 | 0 | 0 | 0 | 0 |
| | Joel Mall | 0 | 0 | 0 | 0 | 0 | 0 | 0 | 0 |
| | Lazare Kupatadze | 0 | 0 | 0 | 0 | 0 | 0 | 0 | 0 |
| | Levan Kakubava | 0 | 0 | 0 | 0 | 0 | 0 | 0 | 0 |
| | Nicolas Diguiny | 0 | 0 | 0 | 0 | 0 | 0 | 0 | 0 |
| | Nikoloz Mali | 0 | 0 | 0 | 0 | 0 | 0 | 0 | 0 |
| | Olivier Junior Boumal | 0 | 0 | 0 | 0 | 0 | 0 | 0 | 0 |
| | Petros Psychas | 0 | 0 | 0 | 0 | 0 | 0 | 0 | 0 |
| | Sandro Altunashvili | 0 | 0 | 0 | 0 | 0 | 0 | 0 | 0 |
| | Saša Marković | 0 | 0 | 0 | 0 | 0 | 0 | 0 | 0 |
| | Tedore Grigalashvili | 0 | 0 | 0 | 0 | 0 | 0 | 0 | 0 |
| | Valentin Roberge | 0 | 0 | 0 | 0 | 0 | 0 | 0 | 0 |
| | Đorđe Denić | 0 | 0 | 0 | 0 | 0 | 0 | 0 | 0 |