AGF - Honka
Last Update 22 Oct 2020, 20:18
AGF vs Honka live stream and TV broadcast
27 Aug 2020, 17:00
AGF vs Honka
Location: Århus
Venue: Ceres Park
Referee: Ioannis Papadopoulos
Live streaming
TV Stations
Live comments
Data will be available at kick off time or sooner
Data will be available at kick off time or sooner
AGF vs Honka Pre-Match Odds
| | AGF | Draw | Honka |
| --- | --- | --- | --- |
| WilliamHill | 1.30 | 4.75 | 8.50 |
| Bet-At-Home | 1.30 | 4.40 | 8.60 |
| Ladbrokes | 1.33 | 4.80 | 11.00 |
| bwin | 1.33 | 4.50 | 8.00 |
| 1xbet | 1.31 | 5.30 | 12.30 |
Statistics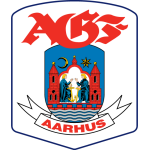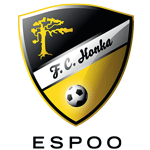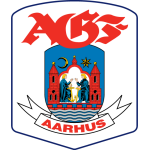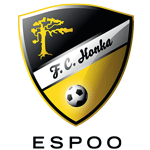 About AGF vs Honka
The match will kick off at 17:00 on 27 Aug 2020, at Ceres Park in Århus. The referee for this fixture will be Ioannis Papadopoulos and the lineups for both teams will be updated a few hours before the match starts.
In their previous matches, AGF won 2 games (OB, Horsens) and lost 1 (with København) while 2 games ended in draws (against Randers, AaB). AGF managed to score 9 goals and conceded 5 goals (9-5).
Honka won 3 matches of their last five (against Mariehamn, KuPS, Lahti), lost 1 (with Haka) and 1 fixtures ended in draws (against HIFK). The team scored 7 goals while conceding 4 (7-4).
The last direct match between AGF and Honka was played on 27 Aug 20 and was won by AGF with 5-2.
AGF vs Honka Prediction
According to the odds, AGF is the favourite of this match. A draw in AGF - Honka stands at 4.75.
All live broadcasting information can be found at the top of the page. SportsPlus.Me provides only official streaming through our partner, bet365. If the match is present in their live streaming schedule you will be able to watch it live online.
Read More...
Players
Common / Attack
Passing / Duels
Defence / Goalkeeper
| | Player Name | Goals | Assists | Shots | Shots on goal | Dribbles (succ.) | Penalty won | Hit woodwork | Minutes played | Position |
| --- | --- | --- | --- | --- | --- | --- | --- | --- | --- | --- |
| | Alexander Munksgaard | 0 | 0 | 0 | 0 | 0 (0) | 0 | 0 | 90 | D |
| | Arlind Sejdiu | 0 | 0 | 0 | 0 | 0 (0) | 0 | 0 | 11 | A |
| | Benjamin Hvidt | 0 | 0 | 0 | 0 | 0 (0) | 0 | 0 | 4 | M |
| | Borjas Martín González | 1 | 0 | 0 | 0 | 0 (0) | 0 | 0 | 79 | A |
| | Bror Blume | 0 | 0 | 0 | 0 | 0 (0) | 0 | 0 | 86 | M |
| | Casper Højer Nielsen | 0 | 2 | 0 | 0 | 0 (0) | 0 | 0 | 90 | D |
| | Dani Hatakka | 0 | 0 | 0 | 0 | 0 (0) | 0 | 0 | 90 | D |
| | Frederik Tingager | 1 | 0 | 0 | 0 | 0 (0) | 0 | 0 | 90 | D |
| | Gift Links | 0 | 0 | 0 | 0 | 0 (0) | 0 | 0 | 78 | M |
| | Henri Aalto | 0 | 0 | 0 | 0 | 0 (0) | 0 | 0 | 69 | D |
| | Javier Hervás Salmoral | 0 | 0 | 0 | 0 | 0 (0) | 0 | 0 | 90 | M |
| | Jean Marie Dongou Tsafack | 0 | 1 | 0 | 0 | 0 (0) | 0 | 0 | 90 | A |
| | Jerry Voutilainen | 0 | 0 | 0 | 0 | 0 (0) | 0 | 0 | 90 | M |
| | Jonas Levänen | 0 | 0 | 0 | 0 | 0 (0) | 0 | 0 | 90 | D |
| | Jón Dagur Thorsteinsson | 0 | 0 | 0 | 0 | 0 (0) | 0 | 0 | 70 | A |
| | Konsta Rasimus | 0 | 0 | 0 | 0 | 0 (0) | 0 | 0 | 90 | D |
| | Lucas Paz Kaufmann | 1 | 1 | 0 | 0 | 0 (0) | 0 | 0 | 90 | M |
| | Macoumba Kandji | 0 | 0 | 0 | 0 | 0 (0) | 0 | 0 | 21 | A |
| | Milan Jevtović | 0 | 1 | 0 | 0 | 0 (0) | 0 | 0 | 12 | M |
| | Nicolai Poulsen | 0 | 0 | 0 | 0 | 0 (0) | 0 | 0 | 90 | M |
| | Patrick Haakon Olsen | 1 | 0 | 0 | 0 | 0 (0) | 0 | 0 | 90 | M |
| | Patrick Mortensen | 2 | 0 | 0 | 0 | 0 (0) | 1 | 0 | 90 | A |
| | Robert Ivanov | 0 | 0 | 0 | 0 | 0 (0) | 0 | 0 | 90 | D |
| | Sebastian Lund Hausner | 0 | 0 | 0 | 0 | 0 (0) | 0 | 0 | 90 | D |
| | Søren Tengstedt | 1 | 0 | 0 | 0 | 0 (0) | 0 | 0 | 20 | A |
| | Timothy Murray | 0 | 0 | 0 | 0 | 0 (0) | 0 | 0 | 90 | G |
| | William Eskelinen | 0 | 0 | 0 | 0 | 0 (0) | 0 | 0 | 90 | G |
| | Player Name | Passes | Key passes | Crosses (acc.) | Duels (won) | Dispossessed | Was fouled | Fouls commited |
| --- | --- | --- | --- | --- | --- | --- | --- | --- |
| | Alexander Munksgaard | 0 | 0 | 0 (0) | 0 (0) | 0 | 0 | 0 |
| | Arlind Sejdiu | 0 | 0 | 0 (0) | 0 (0) | 0 | 0 | 0 |
| | Benjamin Hvidt | 0 | 0 | 0 (0) | 0 (0) | 0 | 0 | 0 |
| | Borjas Martín González | 0 | 0 | 0 (0) | 0 (0) | 0 | 0 | 0 |
| | Bror Blume | 0 | 0 | 0 (0) | 0 (0) | 0 | 0 | 0 |
| | Casper Højer Nielsen | 0 | 0 | 0 (0) | 0 (0) | 0 | 0 | 0 |
| | Dani Hatakka | 0 | 0 | 0 (0) | 0 (0) | 0 | 0 | 0 |
| | Frederik Tingager | 0 | 0 | 0 (0) | 0 (0) | 0 | 0 | 0 |
| | Gift Links | 0 | 0 | 0 (0) | 0 (0) | 0 | 0 | 0 |
| | Henri Aalto | 0 | 0 | 0 (0) | 0 (0) | 0 | 0 | 0 |
| | Javier Hervás Salmoral | 0 | 0 | 0 (0) | 0 (0) | 0 | 0 | 0 |
| | Jean Marie Dongou Tsafack | 0 | 0 | 0 (0) | 0 (0) | 0 | 0 | 0 |
| | Jerry Voutilainen | 0 | 0 | 0 (0) | 0 (0) | 0 | 0 | 0 |
| | Jonas Levänen | 0 | 0 | 0 (0) | 0 (0) | 0 | 0 | 0 |
| | Jón Dagur Thorsteinsson | 0 | 0 | 0 (0) | 0 (0) | 0 | 0 | 0 |
| | Konsta Rasimus | 0 | 0 | 0 (0) | 0 (0) | 0 | 0 | 0 |
| | Lucas Paz Kaufmann | 0 | 0 | 0 (0) | 0 (0) | 0 | 0 | 0 |
| | Macoumba Kandji | 0 | 0 | 0 (0) | 0 (0) | 0 | 0 | 0 |
| | Milan Jevtović | 0 | 0 | 0 (0) | 0 (0) | 0 | 0 | 0 |
| | Nicolai Poulsen | 0 | 0 | 0 (0) | 0 (0) | 0 | 0 | 0 |
| | Patrick Haakon Olsen | 0 | 0 | 0 (0) | 0 (0) | 0 | 0 | 0 |
| | Patrick Mortensen | 0 | 0 | 0 (0) | 0 (0) | 0 | 0 | 0 |
| | Robert Ivanov | 0 | 0 | 0 (0) | 0 (0) | 0 | 0 | 0 |
| | Sebastian Lund Hausner | 0 | 0 | 0 (0) | 0 (0) | 0 | 0 | 0 |
| | Søren Tengstedt | 0 | 0 | 0 (0) | 0 (0) | 0 | 0 | 0 |
| | Timothy Murray | 0 | 0 | 0 (0) | 0 (0) | 0 | 0 | 0 |
| | William Eskelinen | 0 | 0 | 0 (0) | 0 (0) | 0 | 0 | 0 |
| | Player Name | Clearances | Blocked shots | Interceptions | Tackles | Dribbles past | Penalty committed | Saves | Saves inside box |
| --- | --- | --- | --- | --- | --- | --- | --- | --- | --- |
| | Alexander Munksgaard | 0 | 0 | 0 | 0 | 0 | 0 | 0 | 0 |
| | Arlind Sejdiu | 0 | 0 | 0 | 0 | 0 | 0 | 0 | 0 |
| | Benjamin Hvidt | 0 | 0 | 0 | 0 | 0 | 0 | 0 | 0 |
| | Borjas Martín González | 0 | 0 | 0 | 0 | 0 | 0 | 0 | 0 |
| | Bror Blume | 0 | 0 | 0 | 0 | 0 | 0 | 0 | 0 |
| | Casper Højer Nielsen | 0 | 0 | 0 | 0 | 0 | 0 | 0 | 0 |
| | Dani Hatakka | 0 | 0 | 0 | 0 | 0 | 0 | 0 | 0 |
| | Frederik Tingager | 0 | 0 | 0 | 0 | 0 | 0 | 0 | 0 |
| | Gift Links | 0 | 0 | 0 | 0 | 0 | 0 | 0 | 0 |
| | Henri Aalto | 0 | 0 | 0 | 0 | 0 | 0 | 0 | 0 |
| | Javier Hervás Salmoral | 0 | 0 | 0 | 0 | 0 | 0 | 0 | 0 |
| | Jean Marie Dongou Tsafack | 0 | 0 | 0 | 0 | 0 | 0 | 0 | 0 |
| | Jerry Voutilainen | 0 | 0 | 0 | 0 | 0 | 0 | 0 | 0 |
| | Jonas Levänen | 0 | 0 | 0 | 0 | 0 | 0 | 0 | 0 |
| | Jón Dagur Thorsteinsson | 0 | 0 | 0 | 0 | 0 | 0 | 0 | 0 |
| | Konsta Rasimus | 0 | 0 | 0 | 0 | 0 | 0 | 0 | 0 |
| | Lucas Paz Kaufmann | 0 | 0 | 0 | 0 | 0 | 0 | 0 | 0 |
| | Macoumba Kandji | 0 | 0 | 0 | 0 | 0 | 0 | 0 | 0 |
| | Milan Jevtović | 0 | 0 | 0 | 0 | 0 | 0 | 0 | 0 |
| | Nicolai Poulsen | 0 | 0 | 0 | 0 | 0 | 0 | 0 | 0 |
| | Patrick Haakon Olsen | 0 | 0 | 0 | 0 | 0 | 0 | 0 | 0 |
| | Patrick Mortensen | 0 | 0 | 0 | 0 | 0 | 0 | 0 | 0 |
| | Robert Ivanov | 0 | 0 | 0 | 0 | 0 | 0 | 0 | 0 |
| | Sebastian Lund Hausner | 0 | 0 | 0 | 0 | 0 | 0 | 0 | 0 |
| | Søren Tengstedt | 0 | 0 | 0 | 0 | 0 | 0 | 0 | 0 |
| | Timothy Murray | 0 | 0 | 0 | 0 | 0 | 0 | 0 | 0 |
| | William Eskelinen | 0 | 0 | 0 | 0 | 0 | 0 | 0 | 0 |