Aberdeen - NSÍ
Last Update 22 Oct 2020, 19:18
Aberdeen vs NSÍ live stream and TV broadcast
27 Aug 2020, 18:45
Aberdeen vs NSÍ
Location: Aberdeen
Venue: Pittodrie Stadium
Referee: Ívar Orri Kristjánsson
Live streaming
TV Stations
Live comments
Data will be available at kick off time or sooner
Data will be available at kick off time or sooner
Aberdeen vs NSÍ Pre-Match Odds
| | Aberdeen | Draw | NSÍ |
| --- | --- | --- | --- |
| Ladbrokes | 1.10 | 10.00 | 29.00 |
| WilliamHill | 1.07 | 8.00 | 26.00 |
| bwin | 1.08 | 7.75 | 18.50 |
| Bet-At-Home | 1.07 | 7.60 | 21.00 |
| 1xbet | 1.12 | 10.40 | 23.00 |
Statistics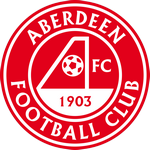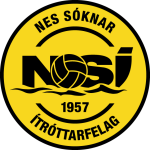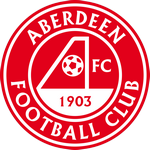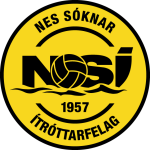 About Aberdeen vs NSÍ
The match will kick off at 18:45 on 27 Aug 2020, at Pittodrie Stadium in Aberdeen. The referee for this fixture will be Ívar Orri Kristjánsson and the lineups for both teams will be updated a few hours before the match starts.
In their previous matches, Aberdeen won 3 games (Ross County, St. Mirren, Hamilton Academical) and lost 1 (with Sporting CP) while 1 games ended in draws (against Dundee United). Aberdeen managed to score 9 goals and conceded 4 goals (9-4).
NSÍ won 1 matches of their last five (against Barry Town United), lost 1 (with Ballymena United) and 1 fixtures ended in draws (against Ballymena United). The team scored 5 goals while conceding 3 (5-3).
The last direct match between Aberdeen and NSÍ was played on 27 Aug 20 and was won by Aberdeen with 6-0.
Aberdeen vs NSÍ Prediction
According to the odds, Aberdeen is the favourite of this match. A draw in Aberdeen - NSÍ stands at 10.00.
All live broadcasting information can be found at the top of the page. SportsPlus.Me provides only official streaming through our partner, bet365. If the match is present in their live streaming schedule you will be able to watch it live online.
Read More...
Players
Common / Attack
Passing / Duels
Defence / Goalkeeper
| | Player Name | Goals | Assists | Shots | Shots on goal | Dribbles (succ.) | Penalty won | Hit woodwork | Minutes played | Position |
| --- | --- | --- | --- | --- | --- | --- | --- | --- | --- | --- |
| | Andrew Considine | 0 | 1 | 0 | 0 | 0 (0) | 0 | 0 | 90 | D |
| | Aron Knudsen | 0 | 0 | 0 | 0 | 0 (0) | 0 | 0 | 2 | M |
| | Bruce Anderson | 0 | 0 | 0 | 0 | 0 (0) | 0 | 0 | 17 | A |
| | Curtis Main | 1 | 0 | 0 | 0 | 0 (0) | 0 | 0 | 46 | A |
| | Dylan McGeouch | 0 | 0 | 0 | 0 | 0 (0) | 0 | 0 | 90 | M |
| | Jann Julian Benjaminsen | 0 | 0 | 0 | 0 | 0 (0) | 0 | 0 | 90 | M |
| | Jesper Christjansen | 0 | 0 | 0 | 0 | 0 (0) | 0 | 0 | 90 | M |
| | Joe Lewis | 0 | 0 | 0 | 0 | 0 (0) | 0 | 0 | 90 | G |
| | Jonny Hayes | 1 | 1 | 0 | 0 | 0 (0) | 0 | 0 | 90 | M |
| | Jákup Jacobsen | 0 | 0 | 0 | 0 | 0 (0) | 0 | 0 | 31 | D |
| | Jógvan Rói Davidsen | 0 | 0 | 0 | 0 | 0 (0) | 0 | 0 | 90 | D |
| | Klæmint Andrasson Olsen | 0 | 0 | 0 | 0 | 0 (0) | 0 | 0 | 90 | A |
| | Lewis Ferguson | 1 | 0 | 0 | 0 | 0 (0) | 0 | 0 | 90 | M |
| | Marley Watkins | 0 | 0 | 0 | 0 | 0 (0) | 0 | 0 | 73 | M |
| | Matthew Kennedy | 0 | 1 | 0 | 0 | 0 (0) | 0 | 0 | 90 | M |
| | Mórits Heini Mortensen | 0 | 0 | 0 | 0 | 0 (0) | 0 | 0 | 70 | M |
| | Niall McGinn | 0 | 0 | 0 | 0 | 0 (0) | 0 | 0 | 8 | M |
| | Oddur Árnason Højgaard | 0 | 0 | 0 | 0 | 0 (0) | 0 | 0 | 90 | D |
| | Petur Knudsen | 0 | 0 | 0 | 0 | 0 (0) | 0 | 0 | 90 | M |
| | Pól Enok Hansen | 0 | 0 | 0 | 0 | 0 (0) | 0 | 0 | 59 | D |
| | Ross McCrorie | 0 | 0 | 0 | 0 | 0 (0) | 0 | 0 | 90 | D |
| | Ryan Hedges | 3 | 0 | 0 | 0 | 0 (0) | 1 | 0 | 44 | M |
| | Rógvi Egilstoft Nielsen | 0 | 0 | 0 | 0 | 0 (0) | 0 | 0 | 90 | D |
| | Salmundur Bech | 0 | 0 | 0 | 0 | 0 (0) | 0 | 0 | 88 | D |
| | Scott McKenna | 0 | 0 | 0 | 0 | 0 (0) | 0 | 0 | 90 | M |
| | Scott Wright | 0 | 2 | 0 | 0 | 0 (0) | 0 | 0 | 82 | A |
| | Steffan Abrahamsson Løkin | 0 | 0 | 0 | 0 | 0 (0) | 0 | 0 | 20 | A |
| | Tórður Thomsen | 0 | 0 | 0 | 0 | 0 (0) | 0 | 0 | 90 | G |
| | Player Name | Passes | Key passes | Crosses (acc.) | Duels (won) | Dispossessed | Was fouled | Fouls commited |
| --- | --- | --- | --- | --- | --- | --- | --- | --- |
| | Andrew Considine | 0 | 0 | 0 (0) | 0 (0) | 0 | 0 | 0 |
| | Aron Knudsen | 0 | 0 | 0 (0) | 0 (0) | 0 | 0 | 0 |
| | Bruce Anderson | 0 | 0 | 0 (0) | 0 (0) | 0 | 0 | 0 |
| | Curtis Main | 0 | 0 | 0 (0) | 0 (0) | 0 | 0 | 0 |
| | Dylan McGeouch | 0 | 0 | 0 (0) | 0 (0) | 0 | 0 | 0 |
| | Jann Julian Benjaminsen | 0 | 0 | 0 (0) | 0 (0) | 0 | 0 | 0 |
| | Jesper Christjansen | 0 | 0 | 0 (0) | 0 (0) | 0 | 0 | 0 |
| | Joe Lewis | 0 | 0 | 0 (0) | 0 (0) | 0 | 0 | 0 |
| | Jonny Hayes | 0 | 0 | 0 (0) | 0 (0) | 0 | 0 | 0 |
| | Jákup Jacobsen | 0 | 0 | 0 (0) | 0 (0) | 0 | 0 | 0 |
| | Jógvan Rói Davidsen | 0 | 0 | 0 (0) | 0 (0) | 0 | 0 | 0 |
| | Klæmint Andrasson Olsen | 0 | 0 | 0 (0) | 0 (0) | 0 | 0 | 0 |
| | Lewis Ferguson | 0 | 0 | 0 (0) | 0 (0) | 0 | 0 | 0 |
| | Marley Watkins | 0 | 0 | 0 (0) | 0 (0) | 0 | 0 | 0 |
| | Matthew Kennedy | 0 | 0 | 0 (0) | 0 (0) | 0 | 0 | 0 |
| | Mórits Heini Mortensen | 0 | 0 | 0 (0) | 0 (0) | 0 | 0 | 0 |
| | Niall McGinn | 0 | 0 | 0 (0) | 0 (0) | 0 | 0 | 0 |
| | Oddur Árnason Højgaard | 0 | 0 | 0 (0) | 0 (0) | 0 | 0 | 0 |
| | Petur Knudsen | 0 | 0 | 0 (0) | 0 (0) | 0 | 0 | 0 |
| | Pól Enok Hansen | 0 | 0 | 0 (0) | 0 (0) | 0 | 0 | 0 |
| | Ross McCrorie | 0 | 0 | 0 (0) | 0 (0) | 0 | 0 | 0 |
| | Ryan Hedges | 0 | 0 | 0 (0) | 0 (0) | 0 | 0 | 0 |
| | Rógvi Egilstoft Nielsen | 0 | 0 | 0 (0) | 0 (0) | 0 | 0 | 0 |
| | Salmundur Bech | 0 | 0 | 0 (0) | 0 (0) | 0 | 0 | 0 |
| | Scott McKenna | 0 | 0 | 0 (0) | 0 (0) | 0 | 0 | 0 |
| | Scott Wright | 0 | 0 | 0 (0) | 0 (0) | 0 | 0 | 0 |
| | Steffan Abrahamsson Løkin | 0 | 0 | 0 (0) | 0 (0) | 0 | 0 | 0 |
| | Tórður Thomsen | 0 | 0 | 0 (0) | 0 (0) | 0 | 0 | 0 |
| | Player Name | Clearances | Blocked shots | Interceptions | Tackles | Dribbles past | Penalty committed | Saves | Saves inside box |
| --- | --- | --- | --- | --- | --- | --- | --- | --- | --- |
| | Andrew Considine | 0 | 0 | 0 | 0 | 0 | 0 | 0 | 0 |
| | Aron Knudsen | 0 | 0 | 0 | 0 | 0 | 0 | 0 | 0 |
| | Bruce Anderson | 0 | 0 | 0 | 0 | 0 | 0 | 0 | 0 |
| | Curtis Main | 0 | 0 | 0 | 0 | 0 | 0 | 0 | 0 |
| | Dylan McGeouch | 0 | 0 | 0 | 0 | 0 | 0 | 0 | 0 |
| | Jann Julian Benjaminsen | 0 | 0 | 0 | 0 | 0 | 0 | 0 | 0 |
| | Jesper Christjansen | 0 | 0 | 0 | 0 | 0 | 0 | 0 | 0 |
| | Joe Lewis | 0 | 0 | 0 | 0 | 0 | 0 | 0 | 0 |
| | Jonny Hayes | 0 | 0 | 0 | 0 | 0 | 0 | 0 | 0 |
| | Jákup Jacobsen | 0 | 0 | 0 | 0 | 0 | 0 | 0 | 0 |
| | Jógvan Rói Davidsen | 0 | 0 | 0 | 0 | 0 | 0 | 0 | 0 |
| | Klæmint Andrasson Olsen | 0 | 0 | 0 | 0 | 0 | 0 | 0 | 0 |
| | Lewis Ferguson | 0 | 0 | 0 | 0 | 0 | 0 | 0 | 0 |
| | Marley Watkins | 0 | 0 | 0 | 0 | 0 | 0 | 0 | 0 |
| | Matthew Kennedy | 0 | 0 | 0 | 0 | 0 | 0 | 0 | 0 |
| | Mórits Heini Mortensen | 0 | 0 | 0 | 0 | 0 | 0 | 0 | 0 |
| | Niall McGinn | 0 | 0 | 0 | 0 | 0 | 0 | 0 | 0 |
| | Oddur Árnason Højgaard | 0 | 0 | 0 | 0 | 0 | 0 | 0 | 0 |
| | Petur Knudsen | 0 | 0 | 0 | 0 | 0 | 0 | 0 | 0 |
| | Pól Enok Hansen | 0 | 0 | 0 | 0 | 0 | 0 | 0 | 0 |
| | Ross McCrorie | 0 | 0 | 0 | 0 | 0 | 0 | 0 | 0 |
| | Ryan Hedges | 0 | 0 | 0 | 0 | 0 | 0 | 0 | 0 |
| | Rógvi Egilstoft Nielsen | 0 | 0 | 0 | 0 | 0 | 0 | 0 | 0 |
| | Salmundur Bech | 0 | 0 | 0 | 0 | 0 | 0 | 0 | 0 |
| | Scott McKenna | 0 | 0 | 0 | 0 | 0 | 0 | 0 | 0 |
| | Scott Wright | 0 | 0 | 0 | 0 | 0 | 0 | 0 | 0 |
| | Steffan Abrahamsson Løkin | 0 | 0 | 0 | 0 | 0 | 0 | 0 | 0 |
| | Tórður Thomsen | 0 | 0 | 0 | 0 | 0 | 0 | 0 | 0 |